Taylor Sheridan Movies and TV Shows
Taylor Sheridan movies and tv shows have been making huge splashes in Hollywood and studios have taken notice. Not only does he have an amazing ability to write and direct, but he also plays characters in some of his earlier works. Mr. Sheridan is a man of many talents, so let's take a look at what are the best Taylor Sheridan films and TV shows out there right now.
Sicario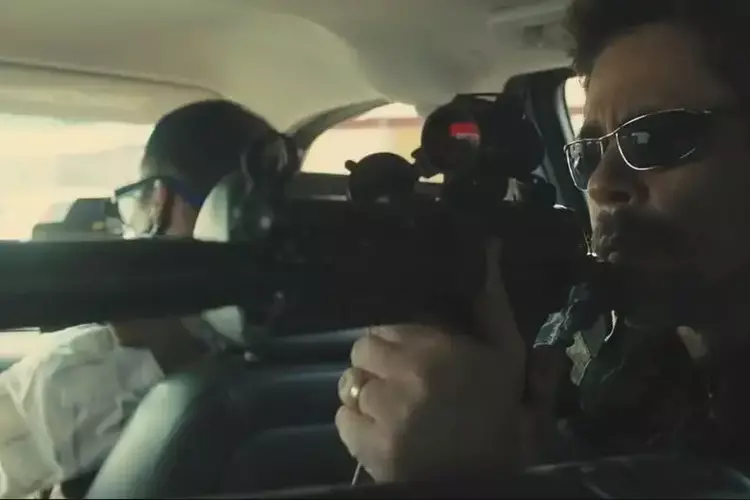 There have been many great movies in the last few years, but few have been as powerful and thought-provoking as Sicario. This movie is incredibly accurate in its depiction of how the drug war is really fought. It is a difficult film to watch because it is so accurate yet shows so much death and destruction. 
It also doesn't shy away from the way that the military and government sometimes get involved in situations that are far beyond their control and understanding. The acting in this movie is terrific, and the characters are extremely well-written. 
This is a film that will stay with you for a long time. It is not only one of the best Taylor Sheridan movies, but also one of the best movies of recent years. If you've not seen this film, then you need to make time to see it. You won't regret it.
Hell or High Water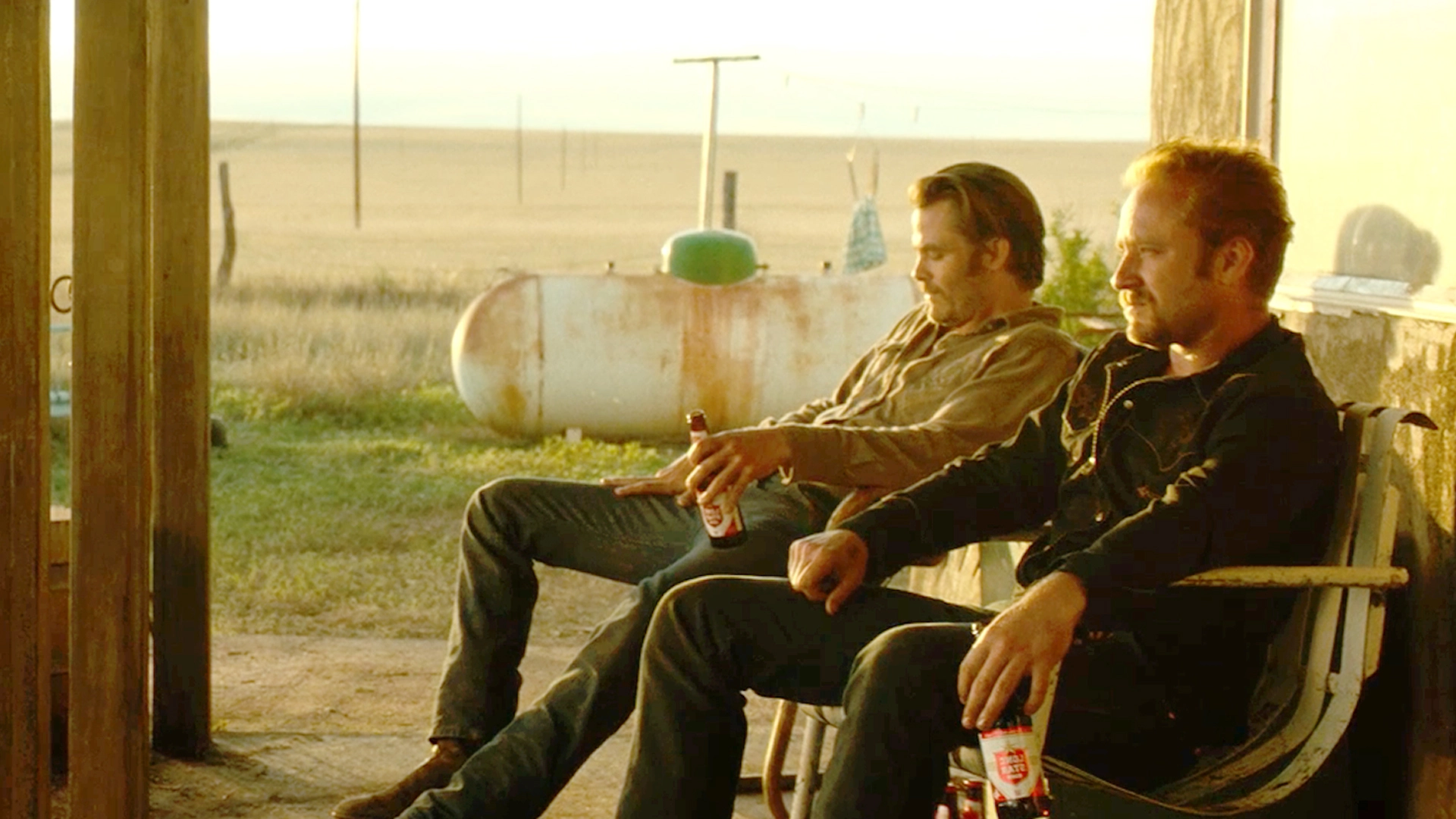 This is another Taylor Sheridan movie that has been incredibly well-received and one that has seen Sheridan's name rise to new heights. This is the story of two brothers who decide to rob banks in order to save their family ranch. It is a film about desperation, greed, and family that shows how even the simplest of crimes can spiral out of control. 
Chris Pine and Ben Foster star as brothers Toby and Tanner Howard, who is on a desperate mission to save their family farm. To do so, they embark on a daring plan to rob a series of banks. However, they're pursued by a dogged Texas Ranger played by Jeff Bridges.
Hell or High Water is a masterfully crafted film, with each element working perfectly in concert. The cast is excellent across the board, with Pine, Foster, and Bridges all delivering standout performances. Mackenzie expertly directs the action, while Sheridan's script is smart and razor-sharp.
If you're a fan of Westerns or simply looking for a great movie to watch, Hell or High Water is highly recommended. It's a tense, gripping, and ultimately rewarding film that is sure to leave a lasting impression.
Yellowstone (TV Series)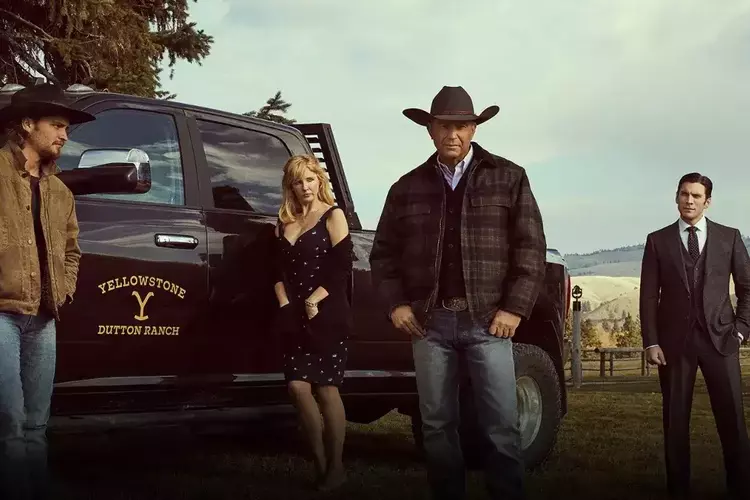 Yellowstone is a new television series that premiered on the Paramount Network on June 20, 2018. The series was created, written, and directed by Taylor Sheridan, and stars Kevin Costner in the lead role. The series is set in the fictional town of Yellowstone, Montana, and revolves around the Dutton family, who own the largest ranch in the United States. The family is constantly at odds with their neighbors, the Native American tribe that lives on the reservation next to their ranch, and the U.S. government. 
The show is about the Dutton family, who own the largest ranch in the United States. The Duttons are a powerful and wealthy family, but they are also a very dysfunctional family. The patriarch of the family is John Dutton, played by Kevin Costner. John is a tough and ruthless man, but he is also a very loving father. He is constantly at odds with his son, Jamie, played by Wes Bentley. Jamie is a lawyer who is constantly trying to put his father in jail. John's daughter, Beth, is played by Kelly Reilly. Beth is a tough and independent woman who is constantly trying to prove herself to her father. 
The Duttons are constantly at war with the Native American tribe that lives on the land next to their ranch. The tribe is led by Chief Yellow Hawk, played by Gil Birmingham. Yellowstone is a very well-written and well-acted show. The cast is excellent, and the scenery is beautiful. The show is definitely worth watching.
Yellowstone has been a huge rating success for the Paramount Network and has been renewed for a second season. The series has received positive reviews from critics, with many praising Kevin Costner's performance.
Mayor of Kingstown (TV Series)
The Mayor of Kingstown is a new tv series written by Taylor Sheridan and starring Jeremy Renner. The show is set in a small town in the middle of nowhere and follows the story of the town's power broker, the Mclusky family, who are keeping the town from imploding from all the opposing factions running the city.
The town of Kingstown is a prison town. The economy revolves around the several prisons within Kingstown and the town is on the verge of chaos. The Mayor, is what they call the town's shot caller and is played by Jeremy Renner, is trying to keep the town afloat and find a way to bring in some money and act as an arbiter that keeps the factions from going out of line. From the prison gangs and guards to the police that keep the peace, there's always a conflict that needs fixing in the town of Kingstown.
The Mayor is a man who is used to getting his way. He's a tough negotiator and he's not afraid to get his hands dirty. He's also a man who is trying to do right by his town. He's fighting for the town's future and he's willing to do whatever it takes to save it.
The Mayor of Kingstown is a show that is both heartwarming and heartbreaking. The sacrifice and suffering that overlap between the characters showcases both the innate good and bad in people.
Sicario: Day of the Soldado (Movie)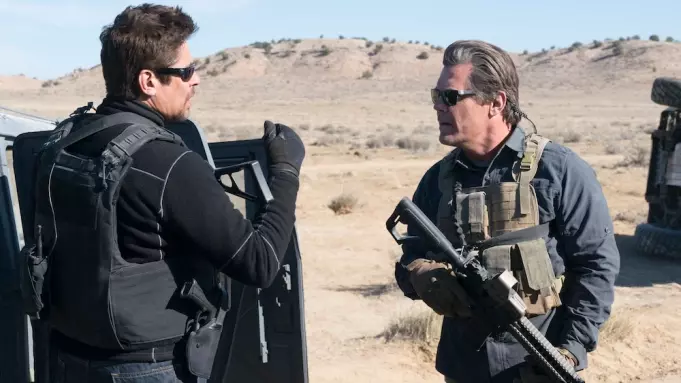 Sicario is one of the most critically acclaimed films of the past decade. It's a film that deals with the Mexican drug cartels, but it also focuses on how the US government's war on drugs is actually a war on its people. Day of the Soldado is the follow-up to the original Sicario film. Taylor Sheridan was no longer the cinematographer which was kind of a drop-off in the sequel's quality.
It focuses on the two main characters of the first film, Benicio del Toro's Alejandro and Josh Brolin's Matt Graver. We see these two characters attempt to start a war with the Mexican cartels. The film deals with the consequences of these decisions and how they affect the people of the United States. It's a great film that deals with a lot of deep themes and concepts. It has a great cast and is directed impeccably by Stefano Sollima.
1883 (TV Series)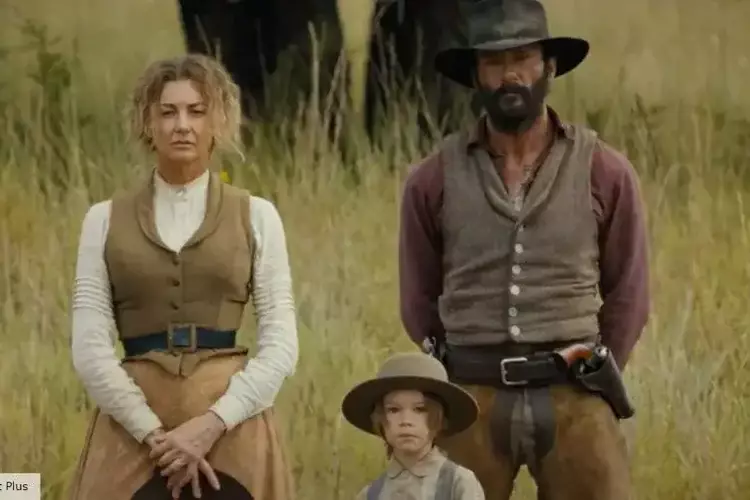 1883 is a new tv series by Taylor Sheridan. The story follows the residents of a small town in the year 1883. The cast includes many familiar faces, such as Jessica Chastain and Sam Rockwell. The show has been praised for its beautiful cinematography and its interesting take on the Western genre.
1883 is a new tv series by Taylor Sheridan. The story is about a young woman who comes to America from China in search of her father. The cast includes many well-known actors and actresses such as Liu Yifei, Dave Bautista, and Jessica Lu.
Wind River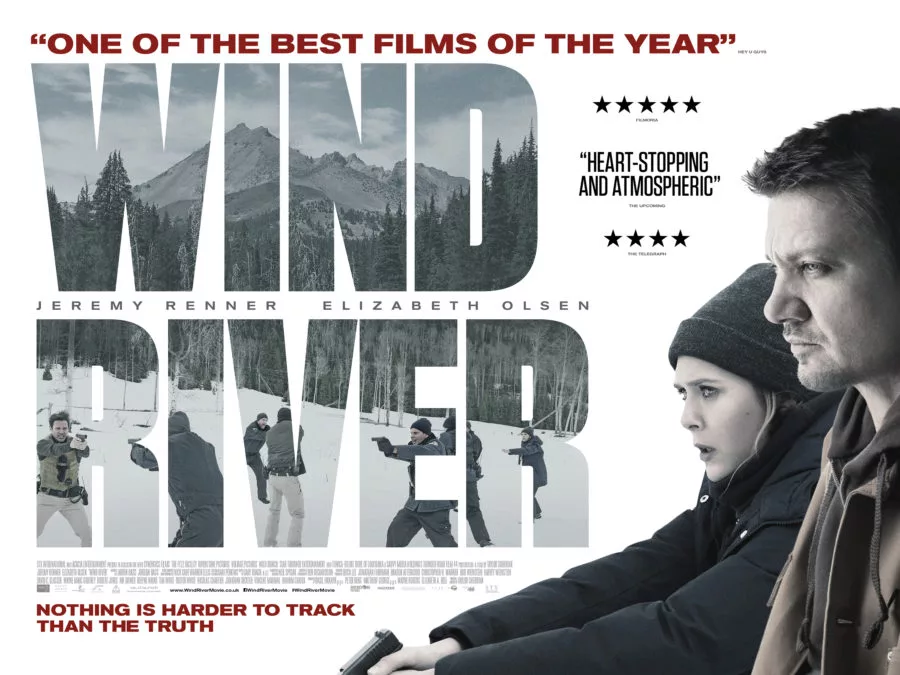 Taylor Sheridan's Wind River is a great example of the neo-western genre. The movie follows two U.S. Fish and Wildlife Service agents, Cory Lambert (Jeremy Renner) and Jane Banner (Elizabeth Olsen), as they investigate the death of a young Native American woman on the Wind River Indian Reservation in Wyoming. As they try to piece together what happened, they uncover a web of crime and corruption that involves everyone on the reservation. Wind River is a well-crafted mystery with strong performances from its two leads.
Tulsa King (2022)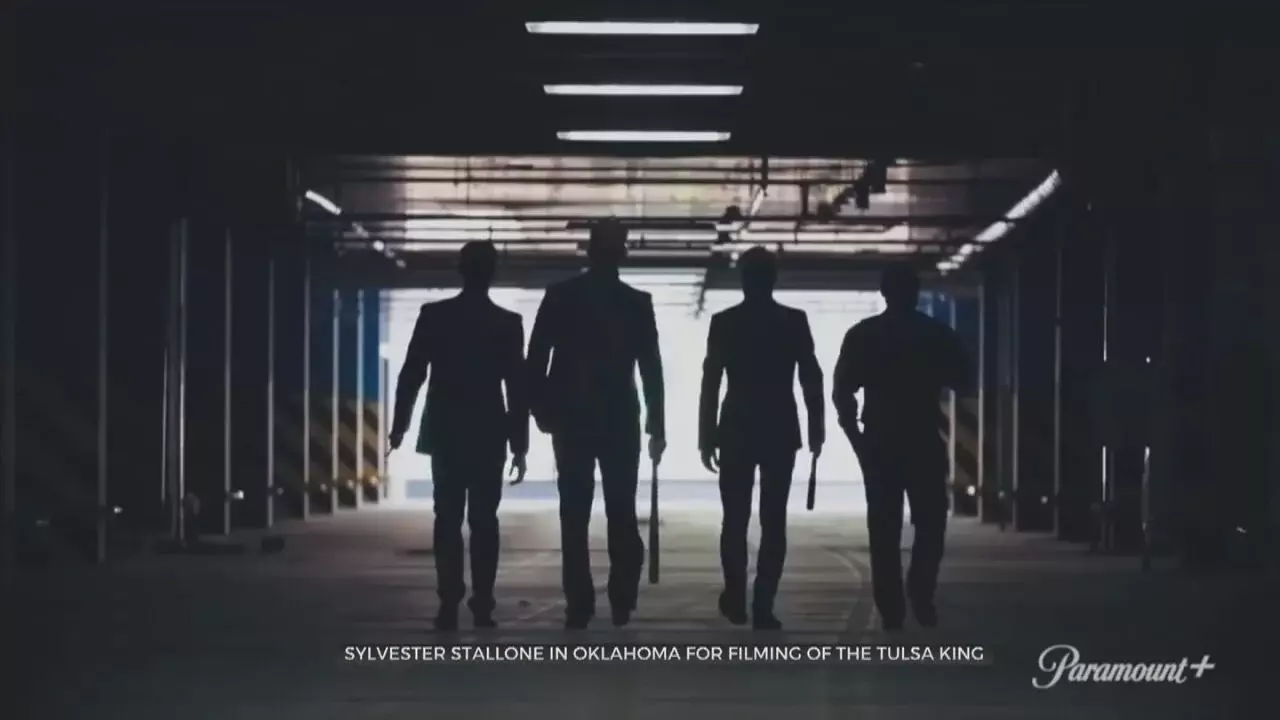 It was only a matter of time before Taylor Sheridan, the mastermind behind such modern Westerns as "Hell or High Water" and "Wind River," turned his attention to the small screen. And now, we have our first look at his upcoming TV series project named "Tulsa King" starring Sylvester Stallone. The project is currently in development at FX with Sheridan set to write and direct the pilot. 
The series is set to air on HBO in 2022 and will star Sylvester Stallone as the titular character. Tulsa King is an ex-con who tries to go straight but gets drawn back into the criminal underworld when his son is killed.
The cast includes Michael K. Williams, who played Omar Little on The Wire, as well as T.I., Octavia Spencer, and Wesley Snipes.
1923 (2022)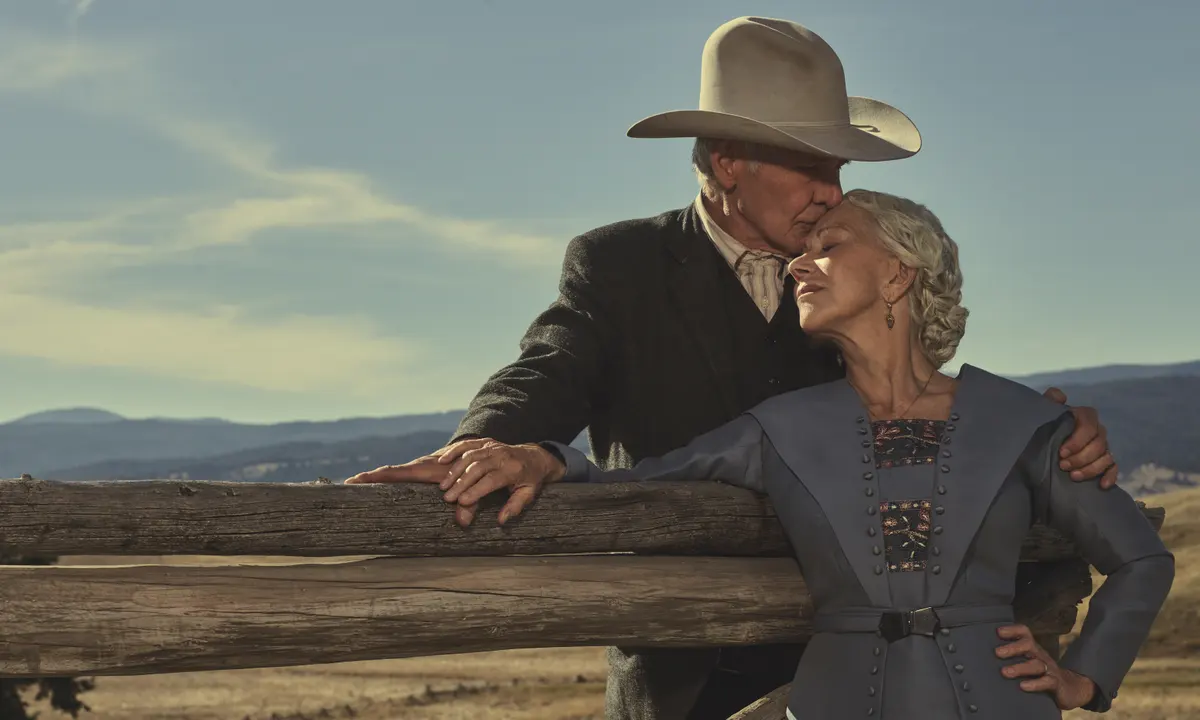 Set in the distant past, 1923 is a prequel to the Paramount Network series Yellowstone and a sequel to the series 1883. This American Western drama series is coming to Paramount+ on December 18, 2022. It's slated to last two seasons, each with eight episodes.
Audiences can look forward to a unique and captivating journey as they explore the story of 1923. It's an opportunity to dive into the past and discover the secrets of this period in time. An exciting tale awaits anyone who takes the time to enjoy this show.
1923 has an all-star cast featuring Harrison Ford and Helen Mirren. Supported by James Badge Dale as John Dutton Sr and they continue the story where 1883 leaves off. This adds to the already impressive list of Taylor Sheridan movies and tv shows.
Taylor Sheridan Net Worth
With all this success, Taylor Sheridan's net worth has been said to be around $15 million dollars.
Conclusion
There are not many writers and actors out there who are as talented as Taylor Sheridan. He has written some of his best work and some of his best roles for himself. He has been involved in some amazing films and TV shows. He has shown audiences what he is capable of and that he is a man who should be watched and listened to. 
If you have not seen any of his work, then you need to make time to do so. He has written some of the best films and TV shows of recent years. His writing is brilliant, and his acting is top-notch. He is a man who should be praised by critics and fans alike.