Monster High Movies in Order of Release
Here are all the Monster high movies in order of release date.
Monster High: New Ghoul at School (2010)
Monster High: Fright On (2011)
Monster High: Why Do Ghouls Fall in Love (2012)
Monster High: Ghouls Rule (2012)
Monster High: Escape from Skull Shores (2012)
Monster High: Friday Night Frights (2012)
Monster High: Scaris: City of Frights (2013)
Monster High: 13 Wishes (2013)
Monster High: Freaky Fusion (2014)
Monster High: Frights, Camera, Action! (2014)
Monster High: Boo York Boo York (2015)
Monster High: Haunted (2015)
Monster High: Great Scarrier Reef (2016)
Monster High: Welcome To Monster High (2016)
Monster High: Electrified (2017)
Monster High The Movie (2022)
Monster High Characters
Frankie Stein – protagonist, daughter of Frankenstein's monster
Clawdeen Wolf – werewolf, friend of Frankie
Draculaura – vampire, friend of Frankie
Lagoona Blue – mermaid, friend of Frankie
Cleo de Nile – mummy, friend of Frankie
Ghoulia Yelps – zombie, friend of Frankie
Deuce Gorgon – medusa, friend of Frankie
Holt Hyde -werewolf, friend of Frankie
Jackson Jekyll – scientist, friend of Frankie
Abbey Bominable – yeti, friend of Frankie
Spectra Vondergeist – ghost, friend of Frankie
Toralei Stripe – werecat, friend of Frankie
Purrsephone and Meowlody – werecat twins, friend of Frankie
Honey Swamp – swamp creature, friend of Frankie
Howleen Wolf – werewolf, friend of Frankie
Skelita Calaveras – skeleton, friend of Frankie
Gigi Grant – genie, friend of Frankie
Rochelle Goyle – gargoyle, friend of Frankie
Venus McFlytrap – plant-human hybrid, friend of Frankie
Manny Taur – minotaur, friend of Frankie
Gillington "Gil" Webber – fish-human hybrid, friend of Frankie
Catrine DeMew – werecat, friend of Frankie
Boys: Clawd Wolf, Heath Burns, Jackson Jekyll, Holt Hyde, Deuce Gorgon, Invisi Billy
Other: The Boogey Man, The Headless Horseman, The Zombie, The Mummy, The Gargoyle, The Skeleton, The Vampire, The Werecat, The Ghost, The Witch, The Frankenstein Monster, The Bride of Frankenstein, The Werewolf
Characters only in webisodes: Twyla, Sirena von Boo, Wisp, Astranova, Catty Noir, Catrine DeMew, Elissabat, Gilda Goldstag, Gooliope Jellington, Marisol Coxi, Neighthan Rot, River Styxx, Skelita Calaveras, Twyla, and Voodoo.
New Ghoul at School (2010)
If you haven't yet seen the 2010 Monster High movie, you are missing out. This Animation film follows the first week of Frankie Stein's freshman year. Kate Higgins, Salli Saffoti, Debi Derryberry, and Yuri Lowenthal star in this eerie and hilarious adventure. You'll feel like you're right in the middle of a nightmare if you're not paying attention to what's going on.
Frankie Stein is a 15-year-old freshman at Monster High and she is new to the school. In preparation for this first year, she has collected various magazines and books to help her survive her first days at Monster High. She consults seventween.com for tips on how to make a good first impression and how to make friends. The book Frankie Stein reads also helps her get acquainted with the other students.
Monster High fans will also enjoy the movie's music. The film's opening music is different from the one used in the first volume. In contrast, the intro music from the second volume is the same. In addition, the fearleaders wear clothing without the Monster High logo. As the sequels progress, the Monster High logo will start appearing on their uniforms. As with other Monster High movies, the 2010 movie also contains the first appearance of Heath Burns's "backgrounder"-style model.
Fright On (2011)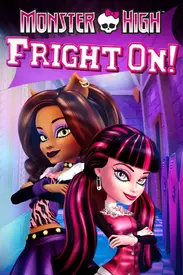 Monster High Fright On! is the second film/TV special based on the Monster High franchise, which ties into the Dead Tired and School's Out doll lines. However, the film is separate from the doll line, and its structure is more like a regular webisode than a theatrical film. The film takes place in Volume 2, which was released on March 26, 2011.
This year, Monster High will merge with Crescent Moon High and Belfry Prep, two schools with entirely different monster populations. This is part of Headmistress Bloodgood's experiment to bring monsters and humans closer together, and it is a major test for everyone. Crabgrass and the students are supportive of the merger, but they face the headstrong normie Administrator Van Helscream's efforts to drive the two schools into harmony by isolating certain groups of monsters.
The movie's story is not as predictable as the series' predecessor. As the students begin to gather in the vampitheater for a school announcement, Draculaura and Clawdeen invite the students to sit with them. Clawdeen notices that Howleen has been using her old backpack. She becomes angry with her daughter for stealing from her. The two students finally reach a solution by deciding to have a vamp-themed party.
Why Do Ghouls Fall in Love (2012)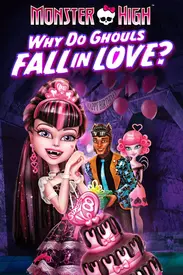 The third TV special from the Monster High cartoon series, "Why Do Ghouls Fall in Love," is finally available on DVD! This special features two episodes from the Nickelodeon show and assumes that the viewer is familiar with the premise, characters, and off-screen parents. Fans will find plenty of cartoon action and teen romance in this special. You'll have a blast watching this film!
The premise is simple: Valentine is a ghoul who harvests the hearts of girls to win their love. While this may sound like a bad idea, the girls who fall in love with him end up in danger! The ghouls must stop Valentine before he can break the girls' hearts. The monsters must work together to save the girls' hearts, but how can they do that without Valentine?
In this episode, Draculaura's birthday is fast approaching, and she faces a dilemma between her practical boyfriend Clawd and the romantic vampire heartthrob Valentine. When the ghouls are unable to stop Valentine from winning her heart, they turn to their ghoul friends for help. Draculaura must decide which boy is right before she throws her birthday party and takes her driving test.
Ghouls Rule (2012)
The fourth direct-to-DVD film in the Monster High series is Monster High: Ghouls Rule. Released on DVD on October 9, 2012, it first aired on Nickelodeon on October 26, 2012. The film is an enjoyable watch, with its characters battling it out to prove they are best friends. This episode also focuses on diversity and accepting others, as well as the role of responsibility in society. While it does tackle some controversial issues, the show isn't frightening or offensive.
The main character of the new episode is eighth-grader Frankie Stein. She is the newest student at Monster High, and she wants to bring the "monster" back into Halloween. She has been told by adults that Halloween is a time for indoor monsters, but she's determined to prove otherwise. With the help of her new friends, she will find a way to bring Halloween back to its partying days!
Escape from Skull Shores (2012)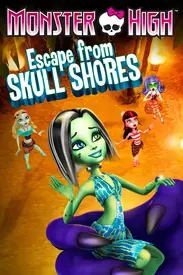 Monster High Escape from Skull Shores is a CGI animated adventure fantasy television special. It was released on 12 February 2012 on Nickelodeon in the United States. It follows the story of Lagoona and her friends, who head to Great Scarrier Reef for a pre-spring break school carnival. The gang meets new friends and encounters new dangers, and the adventure begins.
The story is told through a series of flashbacks that showcase the characters' adventures throughout the years. In one scene, Frankie is the guest of honor. She is asked to perform a performance. Farnum insists that the performance must be over, but Lagoona begins to suspect the real motive behind Frankie's absence. Meanwhile, the beast begins to pursue the group, led by Clawdeen.
Friday Night Frights (2012)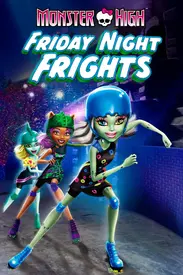 If you're interested in catching the latest Monster High film, you might have a few questions. First, the film is based on the hit Nickelodeon TV series. While the show is primarily girl-centered, it still contains some male monsters, so it's fun to watch with your daughters. In addition, the film features plenty of cartoon action and teen romance. If you have children, you can consider renting a copy of the movie to share with your family.
The new movie, Monster High Friday Night Frights, is a fun time for the whole family. Featuring new characters, the story centers on the infamous monster high school. A spirited team of students and monsters come together to celebrate the 1600th birthday of Draculaura. But it's not all cake and roses – there's a very practical boyfriend for the little monster in the form of Clawd, and a new vampire heartthrob named Valentine.
The film has a variety of villains. The ghouls are the main enemies of Monster High. They steal the crest of the other school when they win. They also steal the camera bat from Granite City and turn it to stone. In addition, they also chase Deuce and Gil, knocking them out, and try to ruin the team's chances of winning. The movie ends on a spooky note.
Scaris: City of Frights (2013)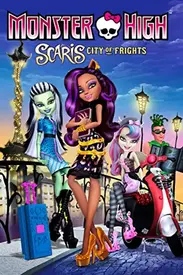 "Monster High Scaris City of Frights" is a reimagining of the original series, but with a new twist. Instead of the usual villains, the movie focuses on young girls and their love for fashion. The movie introduces new likable ghouls and gives them the chance to purchase new dolls. While it may be a tad dark, this new story is sure to keep the entire family entertained and laughing.
The first movie in the series was a huge hit, so it's no surprise that the new movie continues the craze. In the movie, Clawdeen Wolf takes a break from school to go to the fashion capital of the world, where she and her BFFs are introduced to new challenges. This time, she decides to create a fashion show, and both Rochelle Goyle and Heath Goyle join the fun, but they accidentally put on their clothes and trip over the hems!
While the story revolves around Skelita's quest to create a tribute to her family, the ghouls also encounter a new ally in the form of Moanatella. The ghouls are encouraged to work together as a team to create the best fashion line possible, but the ghouls are not so keen on competing with each other, and Moanatella tries to put an end to that.
13 Wishes (2013)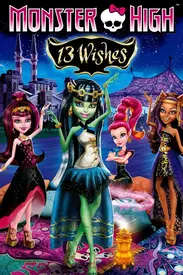 If you're a fan of the monster high series, you'll be happy to hear that a new film is on its way: Monster High 13 Wishes! This new film is set in a new school, where Howleen is determined to be popular. But when she stumbles upon a genie named Gigi Grant, she realizes that each wish has a dark side, which she sets out to discover. The movie turns Monster High on its head.
Freaky Fusion (2014)
The second installment of the franchise continues the fun and zany adventures of the popular Monster High characters, with a new adventure set in the world of Monster High. In this game, the gang visits their first day of high school to meet Sparky, a ghoulish teen with a flair for invention. The two meet and fall in love, but the outcome of this story is not yet known.
The first episode of the second season, Freaky Fusion, premiered as a digital release on September 16, followed by a home video release on September 30, and a television air date of October 6, 2014. This is the first TV special in the series and has five tie-in lines. You can rent or buy this show on iTunes, Google Play, and Prime Video. In addition, the series has a 6.5 IMDb audience rating, with 699 votes.
In this episode, Frankie and the other monsters meet a mysterious new fusion. She is a blue-haired centaur who has a harpy spirit. Later, a skeleton-moth hybrid named Bonita Femur is revealed. Later, Bonita's dad is revealed to be a robotic cyborg. The fusions are a new breed of monsters, and the ghouls are thrilled to welcome the fusions to the school.
Frights, Camera, Action! (2014)
In "Monster High Frights, Camera, Action!," a cast of ghouls, witches, and monsters takes on high school students and their crushes on celebrities. While the film is not as violent as previous Monster High films, it does contain some mild language. The movie is based on the famous toy line. The movie also features a handful of celebrities who appear as characters in the film.
Draculaura, a student at Monster High, is tired of watching Vampire Majesty movies and disapproves of its portrayal of the vampire royalty. When she is informed that she is the only surviving heir of the Vampire Court, Draculaura and her friends decide to leave Monster High for Hollyweird in an attempt to find out who really rules over the Vampire Court.
Boo York Boo York (2015)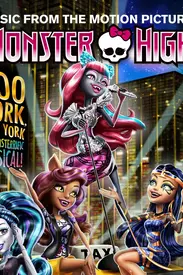 In this musical adaptation of the hit TV series, the Monster High gang takes a trip to Boo City to celebrate the power of a magical comet. The cast of characters sing, dance, and meet new friends along the way. The musical features eight original songs. This is the first musical adaptation of the popular series. In addition to a live show, the movie includes a few surprises that will make fans laugh.
The movie has lots of energy, and the songs were more pop than Broadway, with a Bollywood touch. There are also subplots that kept things moving. The world and characters are extremely detailed, and the plot is well-paced. There's a good mixture of positive messages and comedy in this movie, as well as a bonus scene. The film is a must-see for fans of the franchise.
Haunted (2015)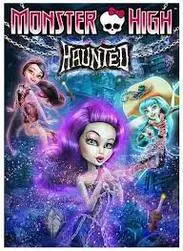 If you enjoy movies about monsters and otherworldly stories, you'll love Monster High: Haunted. Part of the popular Mattel franchise, the movie highlights diversity and character. In addition to tackling issues of today like bullying and gossip, the movie is spooky with ghouls and spooky music. It is a good choice for younger kids who can handle real vs. pretend violence.
As the movie progresses, Kiyomi's ghost powers enable her to use her ghost powers to open the portal that will send the Moanitors back to the ghost world. Eventually, she does this and the Monitors chase her. The movie is not without a few surprises. For starters, Kiyomi, the daughter of Noppera-Bo, is the class's most popular ghoul and is eventually crowned the school's new Hall Moanitors. Kiyomi, meanwhile, is rebuffed by Draculaura, who seems familiar with Kiyomi.
Great Scarrier Reef (2016)
The new Monster High movie is set in an aquatic world called the Great Scarrier Reef. The film follows Lagoona, who finds herself home on the island, as she battles a long-forgotten foe. While competing in a dance extravaganza, she also fights a horrifying creature from the depths. If you like the original show, you'll love the movie as well!
Lagoona's father, Wade, is an ocean monster, as are her siblings Dewey, Tadpole, and Squirt. Wade is happy to have his daughters back, and the other creatures are thrilled to have Lagoona back. Meanwhile, Kala is keeping a close eye on the girls, plotting to embarrass them. Peri, however, feels that Kala's plots are too mean to Pearl and are aimed at her.
In the midst of the drama, the students at Monster High practice for a dance recital. Toralei is teaching them how to dance. She even gives them some advice about how to be good performers. Tori, who designed the exclusive doll for the movie, provided two lines for the film: "Bravery comes from the heart" during the dedication scene and "Hey, I really like this song!"
Welcome To Monster High (2016)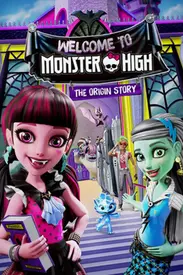 As the fourteenth entry in the monster high series, Welcome to the Monsters High franchise, this film is the continuation of the popular animated series. It follows the story of Monster High, where Draculaura, the school's queen, attends, enrolls, and recruits monsters. And somehow, she still has time to finish her algebra homework. While Monster High fans are sure to enjoy this movie, there are some details that may disappoint them.
First of all, Monster School is still a public school, complete with dorm rooms for students. Despite this, Monster High characters now wear helmets during fight scenes with Moanica and zomboys. While the story may be similar to the original, the upcoming film will introduce new characters, a different story, and a whole new cast of monsters. This movie also features new character designs for fans to draw and write about.
The monsters live in secret because they're afraid of humans discovering their existence. In Monster High, however, their secret lives are revealed and the characters must learn to live together and fight to keep their identities hidden. And that's not all. There are even vampires and ghouls who travel the world recruiting new students. And, of course, there's always drama! There's even a zombie villainess, spreading trouble and causing problems.
A new character is introduced to the Monster High franchise, namely Draculaura. She comes in disguise and mocks the ghouls. She then runs for Student President, making no secret of her desire to eliminate humans. The plot of Welcome to Monster High is an all-time hit, with many fans still returning for more. Once again, the cast of monsters is full of talented actors and a charming cast.
Electrified (2017)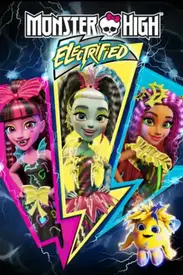 After watching Monster High Electrified, fans will be able to see how the ghouls get their hair done. They finally have a salon that can satisfy both monsters and normies. And they have a secret weapon: the daughter of the Boogey Man! This season's musical is sure to be the hottest one yet! The movie is rated PG, so parents and children with small children may want to take a break from watching.
If you are a fan of the TV show Monster High, you'll most likely enjoy Electrified, the second movie in the "Second Generation" of the popular children's series. The title was first revealed through listings for upcoming Monster High dolls on Amazon, but the film itself wasn't officially announced until San Diego Comic-Con 2016. The movie will tie in with the popular Electrified toy line as well as the Hair-Raising Ghouls and Monstrous Hair Ghouls toy lines.
Monster High The Movie (2022)
The live-action television movie musical based on the Monster High franchise will be produced by Mattel and will be premiering on Nickelodeon in 2022. Fans can expect a thrilling action-packed movie about the children of famous monsters. The movie will start shooting in Vancouver, British Columbia, Canada, and is scheduled to air on Nickelodeon in 2022. To learn more about Monster High and the upcoming movie, read on!
The original Monster High franchise began in 2010. The first live-action movie was announced by Universal Pictures in 2010 and was scheduled to premiere in October. It was listed as a "currently in development" status at the time of the announcement. However, since that time, nothing has been heard of this film. No details were made available about the movie until recently. Production of the live-action movie began on September 8, 2021, and went on until November 5, 2022. Nayah Damsen may have celebrated her birthday while on the set.
As a new teacher at Monster High, Frankie Stein is trying to survive her first week. When she accidentally meets Cleo de Nile, she is in the wrong place. To avoid this fate, she goes out as her fabulous self. But when she meets new students, she gets the opportunity to get to know them. In this way, she connects with the new students and meets her future lover. However, one of the main plot lines is the revelation that Bob Newby's death was originally much gorier.