Movies like wind river
Movies like Wind River have that same indie feel and tone. That perfect movie to watch when you're alone. Movies that are unpredictable and quirky, sometimes funny. Mostly inspiring, watching these types of movies gives you a refreshed perspective on life. True gems for years to come indeed.
Cold in July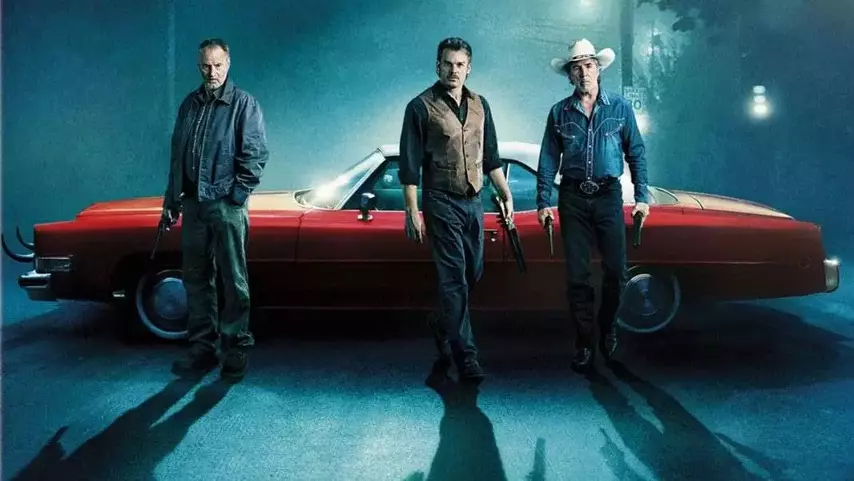 Cold in July is an indie, crime thriller based on a book by Joe Lansdale and Directed by Jim Mickie. It's written by the latter alongside Nick Damici. It stars Michael Hall, Sam Shepard, and Don Johnson.
The movie starts with Richard Dane (Hall), your average regular guy, accidentally shooting an intruder in his house. Turns out this intruder is a son of an old paroled criminal Ben Russell (Shepard ). Ben goes to Richard to exact revenge then ends up getting caught. Things take a turn when Richard discovers it was not his son that he shot.
Ben soon gets taken by the police and Richard secretly follows him, only to discover that the cops drug him and leave him to die. Richard saves Ben's life and convinces him of what he discovered about the intruder's identity. They soon form an awkward alliance and try to uncover the truth about Ben's son and why the police refuse to acknowledge the obvious.
Things get way more fun when Jim Bob (Don Johnson) enters the picture. Jim is a rowdy, private investigator who Ben hired to find out more about his son. It's soon revealed that there are a lot more sinister facts to uncover and that Freddy might be involved with some awfully, dark stuff.
Movies like Cold in July are definitely a great indie movie with a great story, action, twists, and some great performances by all three actors.
Bone Tomahawk
Bone Tomahawk is quite a unique film in that it's probably the first type of western that features some extremely graphic violence. You see, the Wild West is often romanticized as this era where people settle in towns and shoot each other to settle disputes. This movie shows a fictionalized tribe of cannibal Native Americans developing a taste for foreigners, alarming the entire town.
Once these "Trologdytes" savages started grabbing people from town, the people decided that they should investigate and rescue the abducted. The sheriff brings along 3 other men, but foolishly with only one other person with fighting experience. They ignore the perils and believe that the savages are the intruders when in reality it is the opposite.
This movie's authentic qualities are an underrated aspect of this unique western horror thriller. It's tough to categorize what genre the movie is. It's a story that depicts the delusion of the "manifest destiny" period of Americans settling in with the unknown indigenous populations of extremely remote areas.
The movie has brilliant performances by Kurt Russell (Sheriff Franklin Hunt), Patrick Wilson (Arthur O'Dwyer), Matthew Fox (John Brooder), and the endearing Deputy Hicory played by Richard Jenkins.
Wind River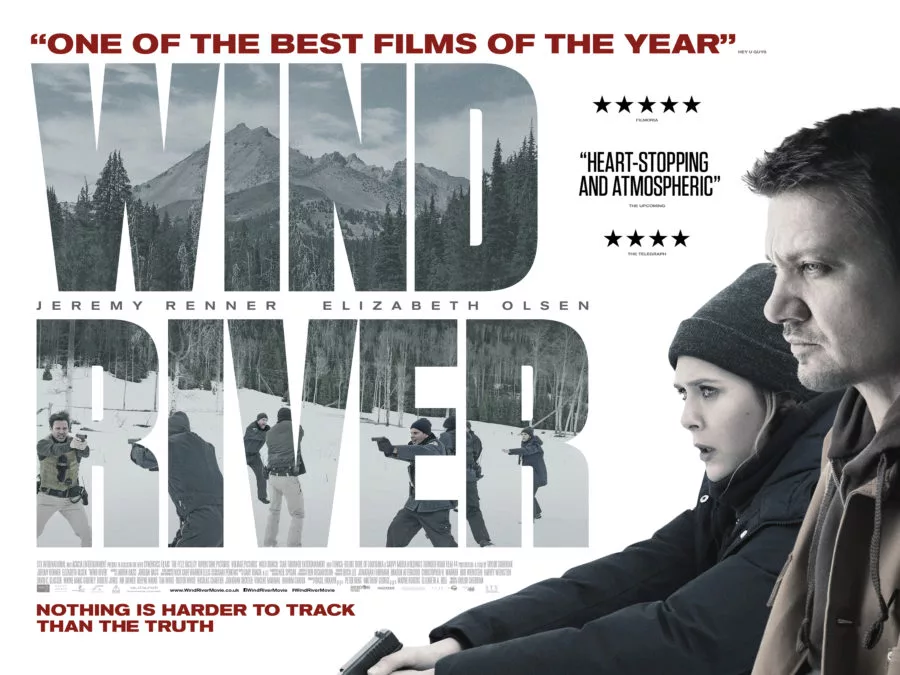 Wind River is a murder mystery written and directed by Taylor Sheridan. It stars Jeremy Renner as (Cory Lambert) a U.S. Fish and Wildlife Tracker and Elisabeth Olsen as FBI agent Jane Banner. Together they investigate the rape and murder of an American Indian woman whose body was found frozen. The story is set on an Indian Reservation in Wyoming during wintertime.
It was discovered though that was trauma and indications of rape which led to the rumored boyfriend named Matt (Josh Bernthal) who works as part of the security detail in some oil drilling site. Since the investigation had not been conclusive of a homicide, Jane Banner is left to work on it alone with the help of Lambert.
They decide to go to where the alleged boyfriend worked and requested the help of some local officials to accompany them. Things start to unravel as to what happened the night of the woman's death which leads to an escalation of events.
It's another great movie by Taylor Sheridan and the movie is best watched on an easy Sunday morning.
Hell or High Water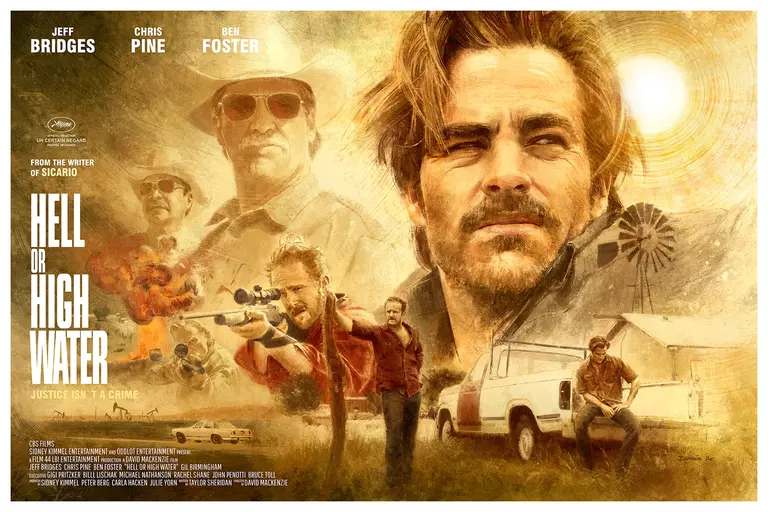 Another Taylor Sheridan Classic, Hell or High Water is a movie about the Howard family about to lose their ranch through forfeiture by a local bank. Both sons try to rob banks to make payments and save the land. Chris Pine (Toby) and Ben Foster (Tanner) play the sons while Texas Rangers Marcus Hamilton (Jeff Bridges) and Alberto Parker (Gil Birmingham) go after them.
Its pace is a bit slow but Sheridan's screenwriting makes up for it. Ben Foster is again excellent at portraying the unhinged badass while Chris Pine also fits his role quite nicely. It's a wonderful family drama about sacrifice and generations of poverty in the west. It also shows the hilarity of bank robbers living in constant danger of robbing banks in areas where almost everybody is armed.
Movies like Hell or High Water are great when you want to mix in all the action and crime with some solid drama sprinkles for a change.
I Don't Feel at Home in This World Anymore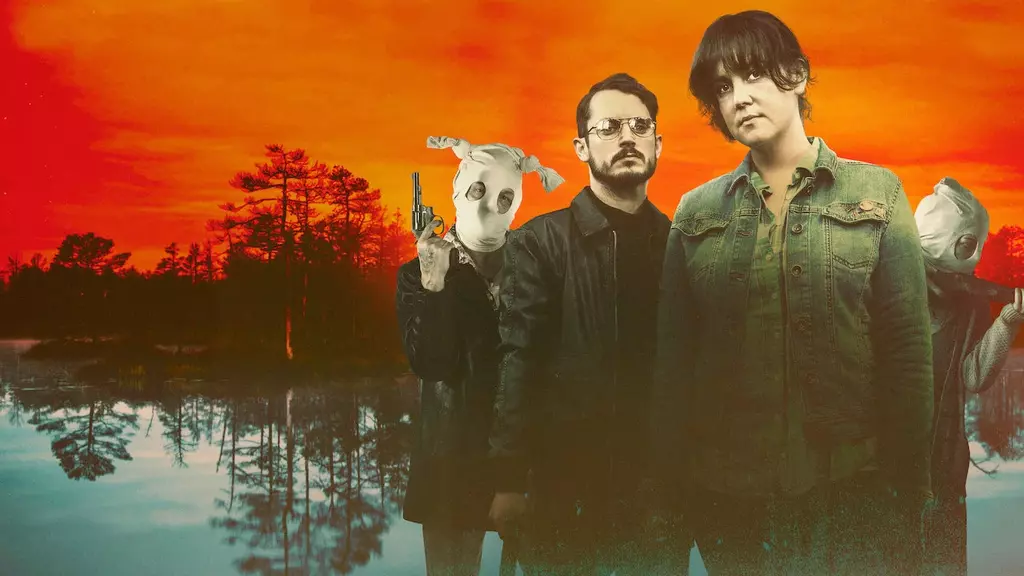 I Don't Feel at Home in This World Anymore is a dark comedy thriller directed by Macon Blair as his directorial debut. The long title is based on an old Gospel Song of the same name. It stars Melanie Lynskey and Elijah Wood as Ruth and Tony respectively.
The Story starts as Ruth finds out her house has been robbed and some of her belongings were stolen, notably a laptop. Ruth feels upset and decides to ask some neighbors if they saw anything suspicious. She meets and asks Tony, who is agitated by the fact a neighbor was victimized and decides to help her. To their surprise, a mobile app locates the whereabouts of the laptop and they go investigate.
They track the laptop which turns out was bought from a resale shop and this leads them deeper and deeper, unveiling facts about the culprits that trigger their curiosity even more. Trouble ensues when they realize they've bitten off more than they can chew and try to fumble their way out of it.
The movie is hilariously dark and the duo is perfect for their roles. Its depressing nature at the start turns into a journey of self-appreciation which I'm sure will entertain a lot of viewers who enjoy these indie movies on the weekends. Movies like I Don't Feel at Home in This World Anymore is a great Sunday morning watch.