Watch Mafia Shows On This List
If you watch mafia lore or like shows like Narcos, you should definitely tune in to one of the 14 mafia tv shows here. But which one should you watch first? Read on to find out! But we guarantee every show on this is decent enough to warrant your time. Let's begin!
McMafia (2018)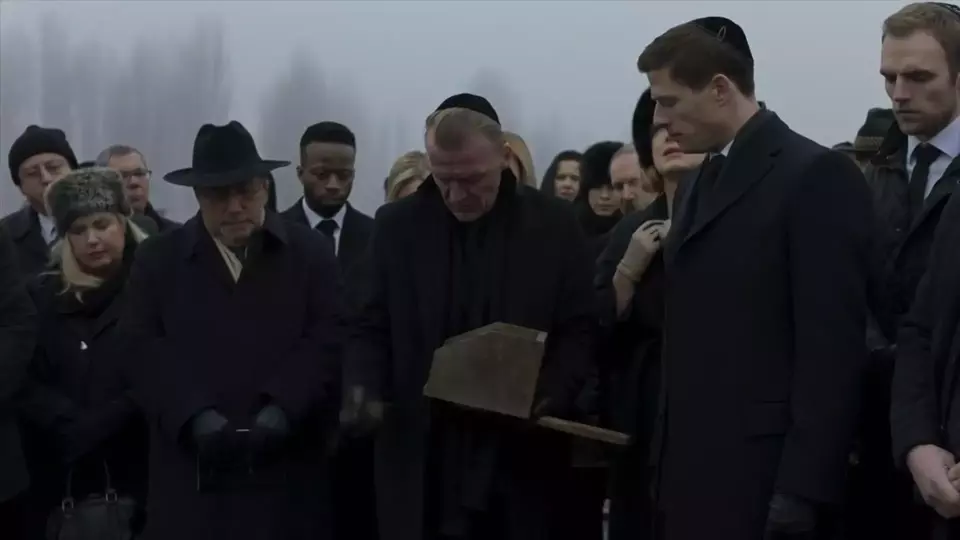 The television series McMafia aired on AMC in 2018 and told the story of Alex Godman, the son of the head of a Russian mob exiled to London. Vadim, his father's arch-rival, believes that they want to go back to Moscow and reclaim their position. Meanwhile, Alex only wants a normal life as an investment banker in London but is dragged into all of this.
The series was well-received by critics and was praised for its insights into the world of organized crime. It is worth watching for its gritty portrayal of the underworld and its exploration of the personal costs of being involved in such a dangerous business.
Zerozerozero (2020)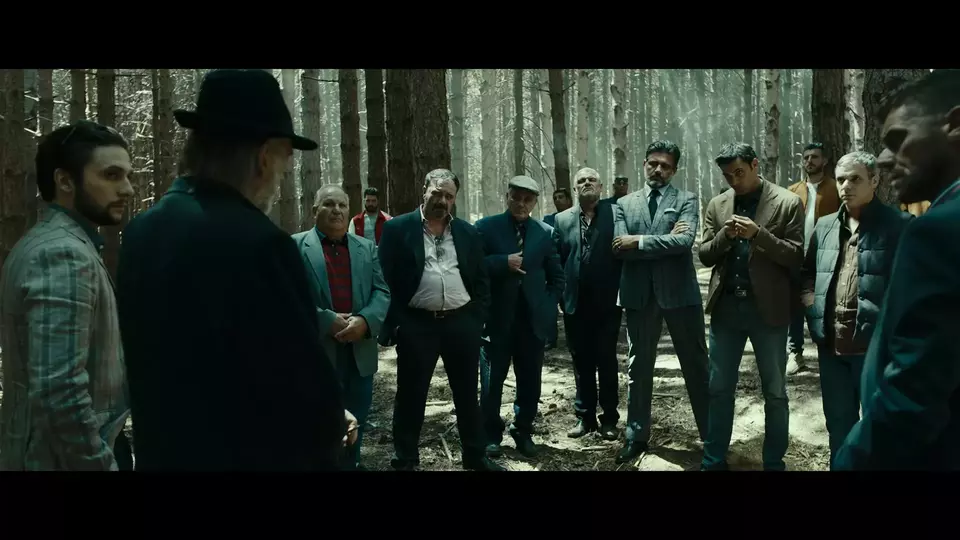 ZeroZeroZero is a crime drama series that follows the shipment of a large amount of cocaine from South America to Europe. The series is told from the perspective of the three main groups involved in the deal: the buyers, the brokers, and the suppliers.
The Leyra brothers are the suppliers, based in Mexico. They are trying to keep their hold on the business amid increasing violence from a rival cartel, the Vampiros. Don Minu is the buyer, based in Italy. He is under pressure from his customers and potential rivals to complete the deal quickly and efficiently.
The Lynwoods are the brokers, based in the U.S. They are a wealthy family with a history in the drug trade. The series is full of twists and turns, as each group tries to outmaneuver the others. It is a complex and thrilling story that sheds light on the dark world of international drug trafficking.
Gangs of London (2018)
The Sky TV series Gangs of London follows Sean Wallace, the son of the most powerful crime lord in London, as he seeks to find out who killed his father. Finn Wallace was the head of a powerful crime family, and his murder sent shockwaves through the city's underworld.
As Sean investigates, he begins to suspect that one of the many gangs vying for control of his father's territory may be responsible. With help from a few allies, Sean sets out to uncover the truth and bring those responsible to justice.
Along the way, he must navigate the dangerous world of London's gangs, which is fraught with violence and betrayal. The series is a thrilling ride through the seedy underside of London, and it provides a fascinating look at the city's criminal underworld.
The Sopranos (1999)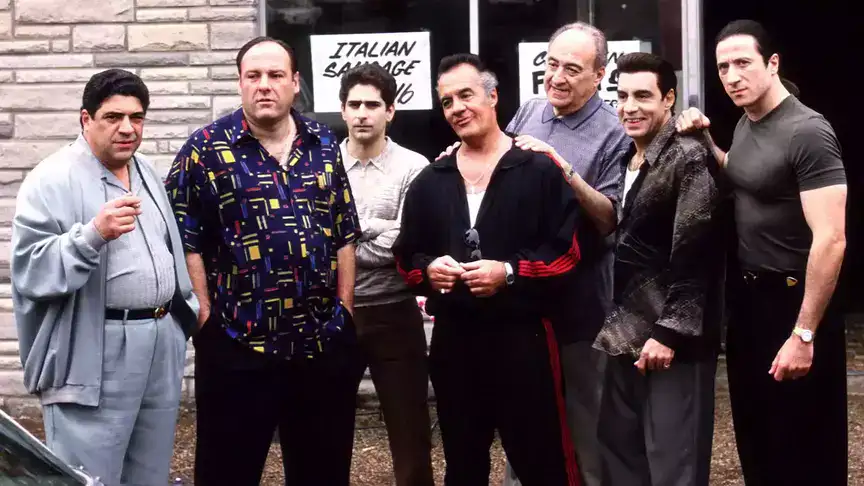 If you're looking for a television show that is about mobster families and crime, The Sopranos is an excellent choice. This show starred James Gandolfini as Tony Soprano and was a hit on television from 1999 to 2007. Fans of the genre are sure to enjoy this series, which captured audiences in its twisted storyline.
The saga follows the family of a bearish mafia boss who is the patriarch of a wealthy upper-middle-class household. His family is full of troubled members including his witty, loyal wife Carmela, two adolescent sons, and his raging sister Janice. The family also includes his troubled parents Livia and Corrado "Junior" Soprano, two brothers who play rival families.
The Sopranos is a show about a suburban family man who is the head of a New Jersey organized crime family. Despite being powerful and respected, he is struggling to balance his family life and his business. In a real-life scenario, however, he would never have survived this life, and it was all because of his family's sacrifice.
Gomorrah (2010)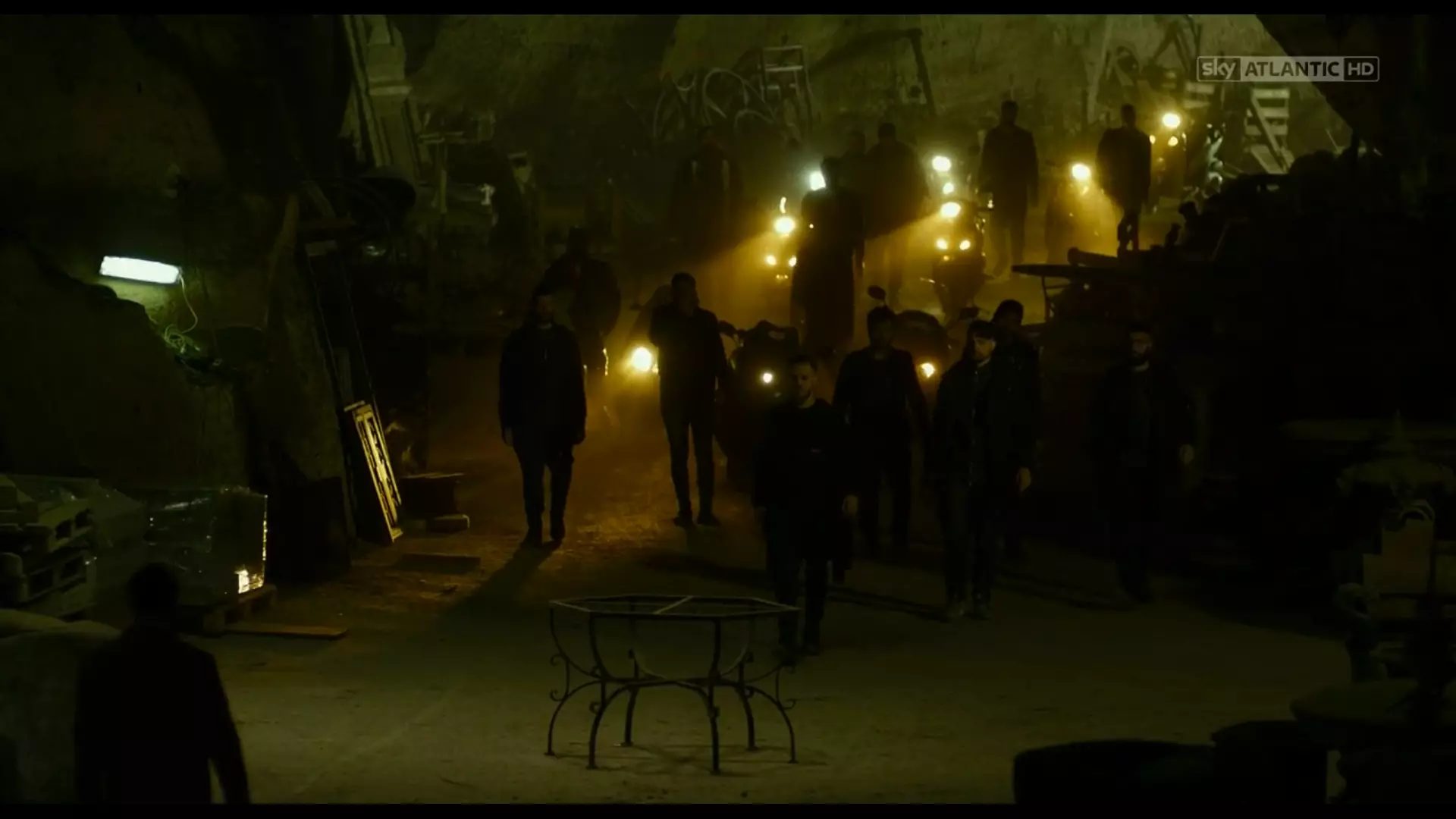 Gomorrah is a critically acclaimed Italian-language television series that is set in the city of Naples. The show has been praised for its gritty and realistic portrayal of the Camorra, an organized crime syndicate that operates in and around Naples.
Gomorrah was created by Roberto Saviano, who based the show on his best-selling book of the same name. Season one of Gomorrah aired on Sky Italia in 2014, and season two aired in 2016. If you're looking for an intense and eye-opening crime drama to watch, look no further than Gomorrah!
Peaky Blinders (2013)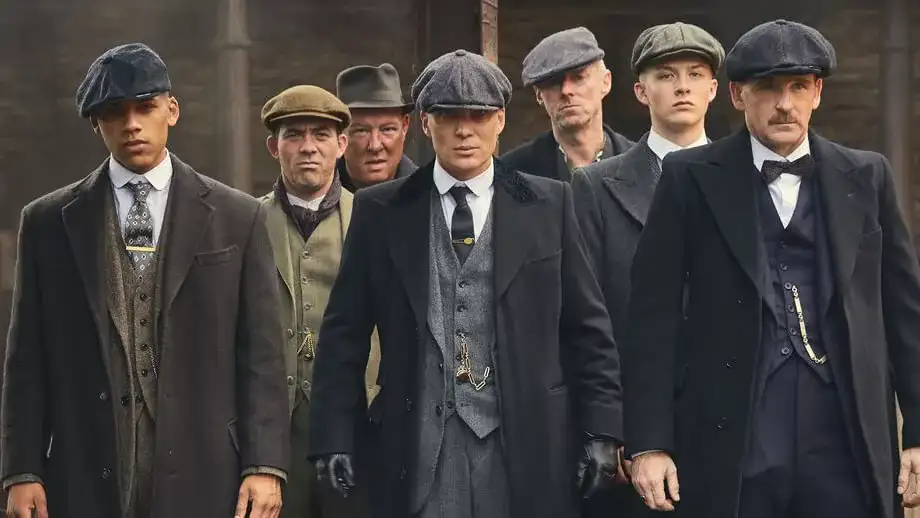 It is set in Birmingham, England in 1919 and follows the Shelby family and their lawless gang known as the Peaky Blinders. The show is filled with violence, drama, and suspense. Cillian Murphy (who also starred in 28 Days Later) plays the main character, Thomas Shelby, a criminal mastermind who will do whatever it takes to protect his family and business. If you like dramas that keep you on the edge of your seat, then you should definitely check out Peaky Blinders.
Boardwalk Empire (2010)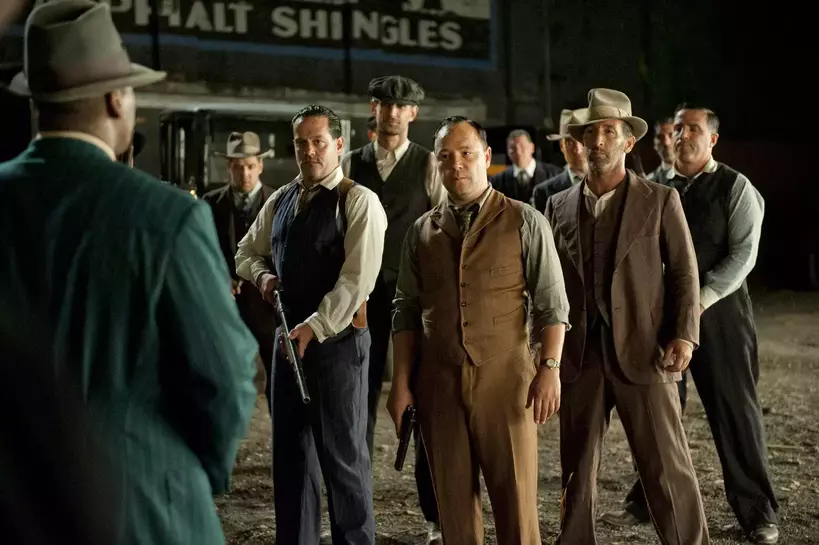 If you're an avid TV watcher, there's a good chance you've seen the hit show Boardwalk Empire. The series is set in Atlantic City during Prohibition and tells the story of crime boss Nucky Thompson. While the show certainly has its share of violence and drama, it's also filled with stunning visuals of the boardwalk and Atlantic City in the 1920s. If you're a fan of period pieces or just want to see some interesting scenery, Boardwalk Empire is definitely worth checking out.
Narcos (2015)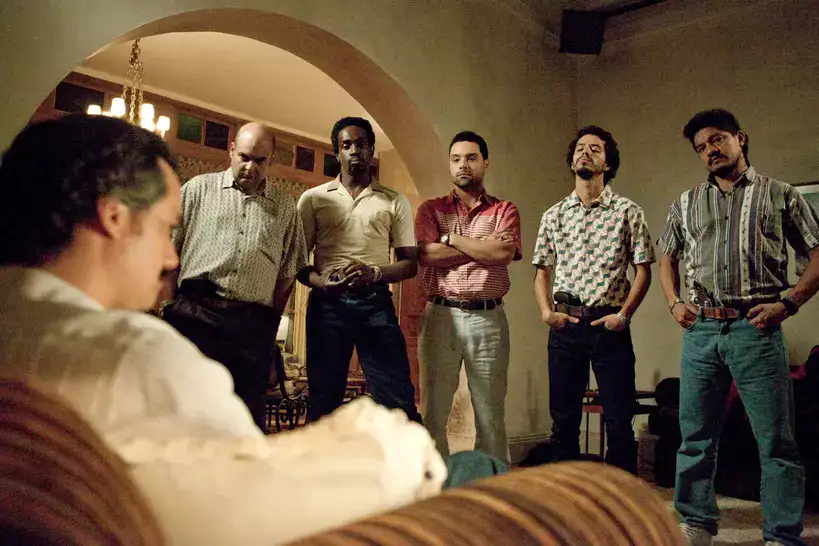 It's no secret that drugs have played a major role in the history of the United States. From the days of prohibition to the War on Drugs, lawmakers have been trying to find ways to control drug trafficking and use.
With the release of Narcos, a new Netflix series about Pablo Escobar, and the Medellin cartel, Americans are getting a glimpse into just how powerful and deadly drugs can be. But is Narcos an accurate portrayal of events, or is it simply Hollywood dramatization? Here's what you need to know about Narcos before watching.
Narcos Mexico (2018)
If you're looking for a fascinating new television show, Narcos Mexico might be the one for you. The series is based on the life of Pablo Escobar, a drug lord who became a major figure in the world. The series shows Escobar's rise to power, but it also follows the rival Cali Cartel.
Despite the fact that it is based on true events, Narcos doesn't glorify the drug dealers, instead, it portrays them for what they really are. The show uses a complex plot that is built around the interactions of several people, and it unfolds in three separate periods.
Godfather of Harlem (2019)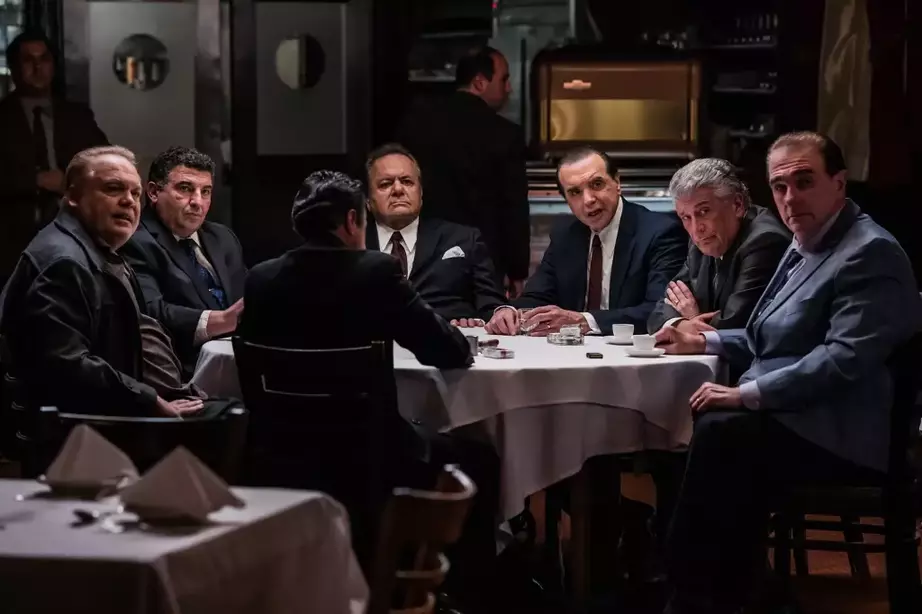 A fan of the mafia tv shows will find "Godfather of Harlem" to be the perfect addition to their TV viewing routine. The acclaimed crime drama was created by Chris Brancato and Paul Eckstein. It's based on the true story of crime boss Bumpy Johnson, who returned to his Harlem neighborhood only to find it in ruins.
He is forced to ally himself with Civil Rights leaders to get the neighborhood back on track. In addition to the gangster tale, this series is filled with sociopolitical battles of the time period. Fans of these period gangster dramas will find "Godfather Of Harlem" a compelling and riveting experience.
The drama focuses on the gangster life of a famous mobster named Bumpy Johnson. It has violent scenes, but the cast also provides great supporting roles for the characters. The series premiere episode, "The Godfather," was the network's highest-rated episode in history and broke streaming records. It has all the makings of being one of the best gangster tv shows.
Breaking Bad (2008)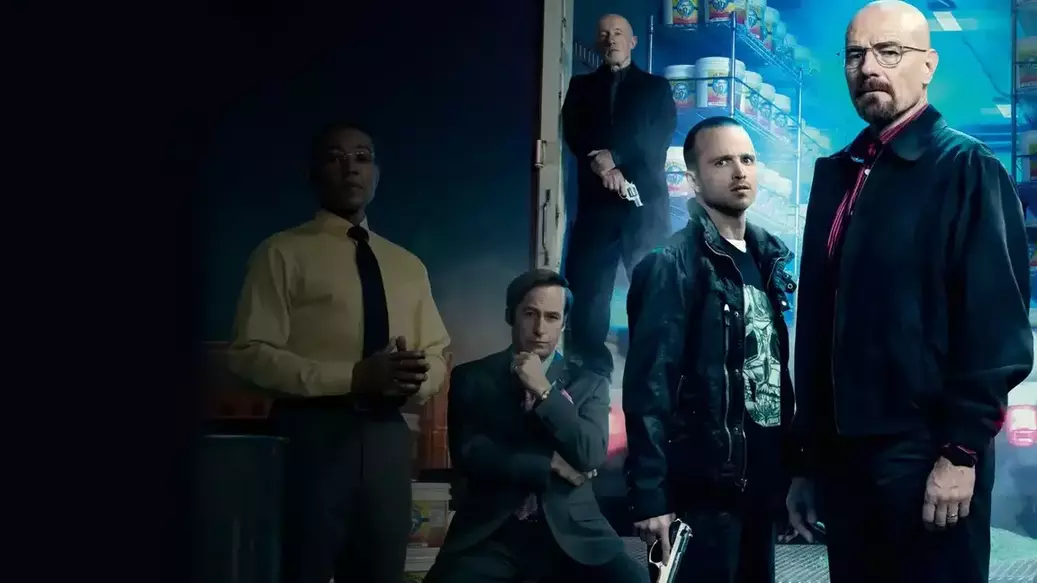 "Breaking Bad" is an outstanding show that delved into the murky world of drug cartels. While many crime shows skimp on humanizing the various factions, Breaking Bad made the criminal underworld feel both believable and frightening. Not to mention its unforgettable villain, Gus Fring. There is no other television antagonist quite like Gus Fring.
The storyline of the show revolves around a dying chemistry teacher, Walter White, who decides to start cooking crystal meth as a means to help support his family and himself.
Over time, however, his business becomes an obsession and he begins to develop evil qualities. He also gives himself a name: Heisenberg. This is an incredible character that has gained cult status and has become a classic in TV crime dramas.
Better Call Saul (2015)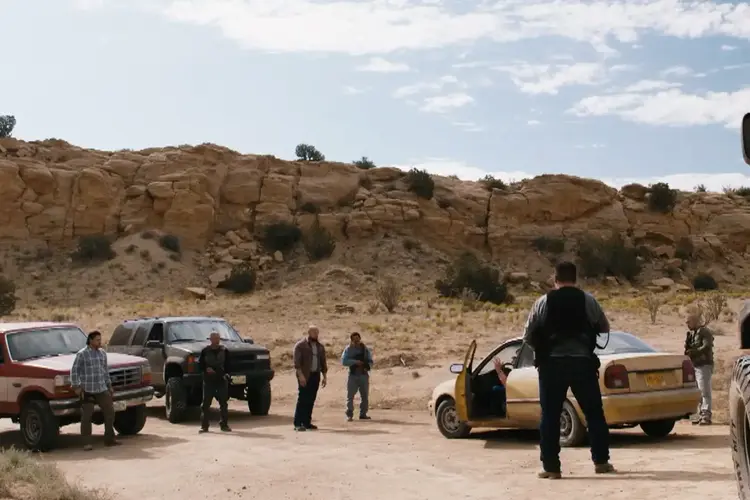 Those who love comedic dramas will probably be interested in a review of Better Call Saul. The prequel to the highly acclaimed 21st century TV series is based on a character who has become comic relief. The series has survived several delays caused by the pandemic and a health scare for the show's lead actor, Bob Odenkirk. Here's what to expect.
In its sixth season, Better Call Saul continues to prove itself as one of the best television series ever. Despite being a prequel, it stands on its own merits. It has garnered many awards and accolades, and its finale will no doubt be a highlight for fans. However, if you've already listened to Better Call Saul, here are a few things to keep in mind:
Better Call Saul's endgame is near, with only twelve episodes left. Despite the looming conclusion, the series is building up its tension as it races towards its climax. Despite the fact that it's a prequel, Better Call Saul manages to stay consistent with its unique pacing. The episodes' suspense is tightly crafted and there's an unmistakable sense of chaos. Ultimately, this means Better Call Saul must forge its own path without its predecessor.
While the prequel may not be for everyone, fans of the original series should definitely give this show a shot. After all, it's a prequel to a hit show like Breaking Bad, so the series will be filled with familiar characters and a great storyline. If you're looking for a good show with comedy, Better Call Saul is the right choice. Whether you're an aspiring attorney or an ambitious crime boss, "Better Call Saul" will keep you entertained.
Bad Blood (2017)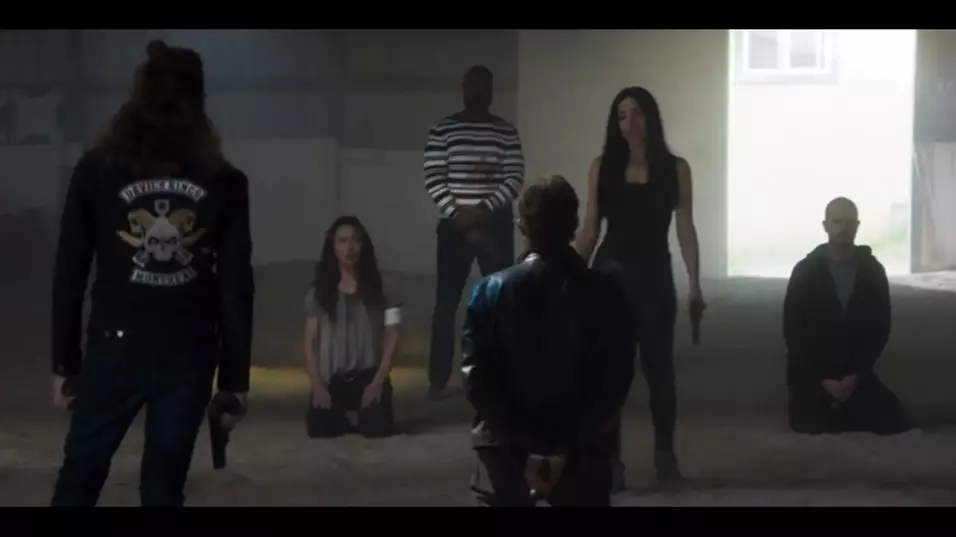 Bad Blood stars Kim Coates (Sons of Anarchy) who plays Declan, a right-hand man, an enforcer for the Montreal Mob who needs to keep his boss Vito's empire intact after being put in jail. Their business interests include some of Canada's Finest Casinos and real estate, but operate a drug operation and use those as fronts. Vito's son Nico wants to take over the businesses but nobody else in the group thinks it's a good idea, especially Declan.
Things become hairy when Nico and Declan try to keep control of things but turn out to outdo each other for control of the crime family.
Ozark (2017)
One of the best things about Ozark is its exasperation. The character's expression never gets old. You can't help but think of how Netflix executives felt when their stock dipped $50 billion. It is not easy for a company to recover from a huge loss, and this drama certainly isn't a quick fix. However, the series' main character is Jason Bateman's Marty, and he's perfectly cast as a man of the people.
Ozark's strongest moments are when it dials up the tension between Marty and Wendy. However, the show has a sly comedic bent, but never quite manages to be funny. At its best, Linney goes operatic and Bateman makes unearned appearances. As a result, the energy in Ozark drops from episode to episode. The underlying motivations for certain characters become increasingly ambiguous.
Breaking Bad and Ozark have many similarities. Both feature a dysfunctional family, Mexican drug cartels, and bribery and extortion. The plot is complex and suspenseful. They both feature good acting and are well worth watching. You will be engrossed by this show as it evolves through the series. Its characters will be complicated by emotional and pragmatic setbacks, and it'll keep you coming back for more.
Queen Of The South (2016)
"Queen of the South" is an action-crime television series based on the Spanish-language novel of the same name. The series stars Alice Braga as Teresa Mendoza, a poor woman from Mexico who fled to the United States after her boyfriend was killed. Despite her poverty and lack of resources, Teresa rises to the top of the drug-trafficking world and embraces her Queenpin status. It's one of the few prime network dramas to feature a Latina lead.
In order to save her family from the violence, Teresa enlists the aid of her friend, Veronica Falcon, and makes an attempt to take down the drug ringleader. Her efforts pay off, as she becomes rich and builds a drug empire. But this is not enough. In the end, Teresa is forced to confront the reality that wealth cannot solve everything. And it's not until she meets the ruthless Russian drug queen that she can truly prove her worth.
Too Old To Die Young (2019)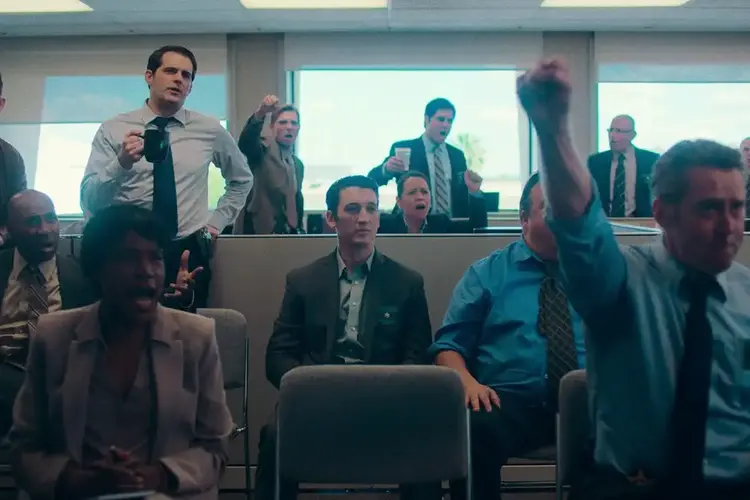 Too Old to Die Young is a crime thriller from Nicolas Winding Refn. With ten episodes and over twelve hours of running time, Too Old to Die Young is a complex story of revenge and depravity in a post-moral Los Angeles. The show's lead, Miles Teller, has a history of bad roles but proves to be a compelling choice for this genre.
Despite its many flaws, Too Old to Die Young is an impressive television series. While there are a few unnerving aspects of the story, the pacing and stunning visuals are impressive. Aside from the acting, Too Old to Die Young also features some brilliantly depraved characters. The cast of actors makes this an unmissable watch. The series is currently streaming on Amazon.
Honorable Mentions
Mob City (2013)
This TNT crime series is based on the book by John Buntin, "L.A. Noir." It stars former Walking Dead actors and examines the ties between underworld figures and the LAPD in the 1940s. The show centers on Joe Teague, a former marine who is now a cop and dealing with corruption within his ranks.
Cast members are Jon Bernthal, Jeffrey DeMunn, Jeremy Strong, and Milo Ventimiglia. Additionally, Simon Pegg will be appearing as a mob hanger-on.
"Mob City" is based on a novel by John Buntin, who wrote L.A. Noir, a memoir about the city's gangsters and police. Neal McDonough (Desperate Housewives) stars as the city's police chief and Jeremy Luke as his mob boss Mickey Cohen. The series is based on the book by John Buntin and is based on the true events of the 1940s. It premiered on TNT on December 4, 2013.
Magic City (2012)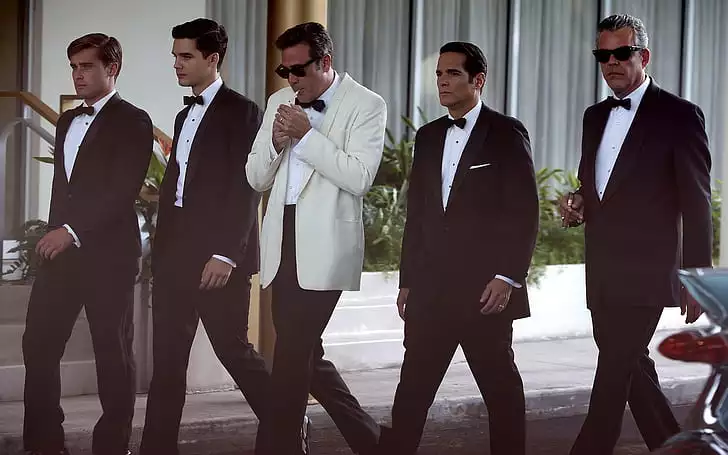 "Magic City" is a television series that premiered on Starz Network in Spring 2012. The story centers on a charismatic hotel owner, Ike Evans, who sells his soul to mob boss Ben Diamond. During his quest to earn a living and become a success, Ike must walk a thin line between corruption and his own personal ethics. It's a complex, twisted tale that is sure to keep viewers hooked.