Where Is No Ragrets From?
No Ragrets references a scene where David Clark is surprised by his fake daughter's date, Scotty P. Scotty works at the fair nearby, and David is taken aback by his confidence in wearing a "No Ragrets" tattoo on his chest which should've been spelled "No Regrets".
David finds this out when he asks Scotty what the tattoo meant and Scotty explains the meaning in such a way that one would assume he meant the word "regret" and not "ragret". Since then it's become an internet meme and was a popular one for a while.
Who Is The No Ragrets Guy?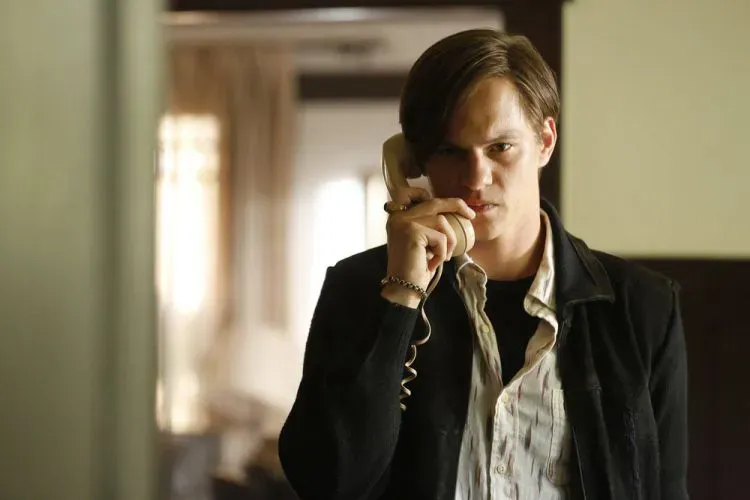 The phrase 'no ragrets' has become a popular internet meme, but many people are curious about the person behind it. The phrase is famously uttered by the character Scotty P in the movie We're The Millers, and some may argue that this is where the meme originated from. However, there is a deeper backstory to who the 'no ragrets guy' really is.
The 'no ragrets guy' is actually an actor named Markell V. Efimoff. He soon changed his name to Mark L. Young to make it more "Hollywood-friendly". This brief role in the movie changed his career which in turn opened avenues for him in Hollywood for more juicy parts in movies and tv shows.
We're The Millers (2013)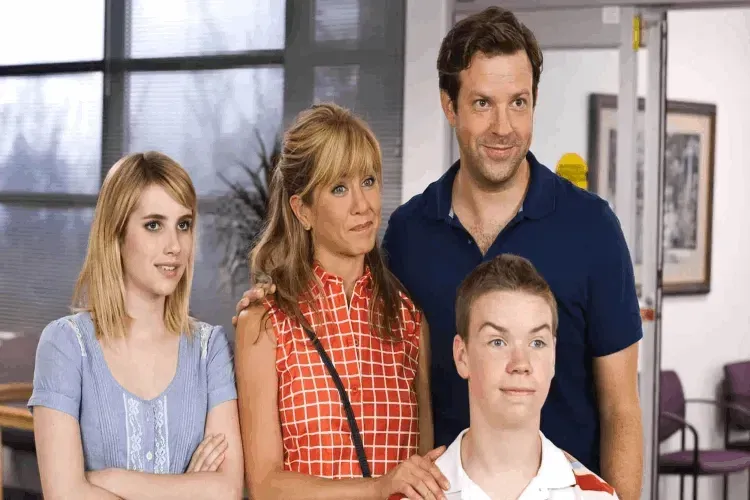 The 2013 comedy "We're the Millers" has become a beloved classic to this day. The movie follows David (Jason Sudeikis), a small-time drug dealer, who is tasked with smuggling drugs across the Mexican border by his enigmatic boss. In order to blend in and avoid suspicion, he recruits a makeshift family of misfits to portray his family as they drive across the country in an RV.
The movie's plot may sound relatively simple on paper, but there's something special that makes it stand out from other movies within the genre; its characters. Though they come from different backgrounds, David and the family have an undeniable chemistry that brings life to each scene. Whether it's their witty banter or heartwarming moments, this ragtag group of characters will make you laugh even when times get tough.
Through its mix of humor and heartfelt moments, "We're the Millers" is a movie that will stay with viewers long after they've finished watching it. It's a story about finding unexpected connections and understanding in unlikely places, reminding us all that no matter where we come from or what our pasts may be like – we can always create something new for ourselves.
We're The Millers Cast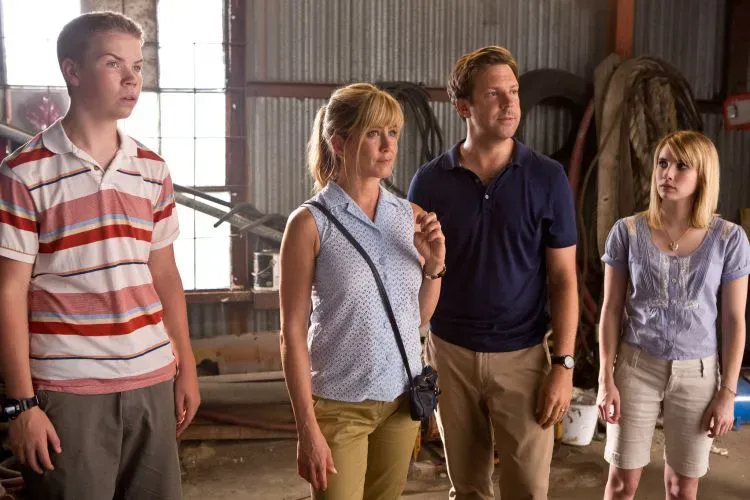 The 2013 movie, We're the Millers, stars an all-star cast. The lead roles were taken on by Jennifer Aniston and Jason Sudeikis as David Clark. They played a married couple that pretended to be a family in order to smuggle drugs across the border. Other members of the "family" included Emma Roberts as their daughter and Will Poulter as their son.
The highly acclaimed comedy also featured Nick Offerman, Kathryn Hahn, Jason Sudeikis, and Molly Quinn playing a variety of supporting characters throughout the film. The movie was praised for its clever jokes and excellent performances from its cast. Critics said that each actor brought a unique charm to their respective roles which helped bring out new dimensions in the story.
We're the Millers is a must-see comedy for any fan of good humor or great acting. With its strong cast and uproarious jokes, it's sure to get you laughing throughout its runtime. There's never a dull moment with this entertaining comedy film!
No Ragrets Tattoo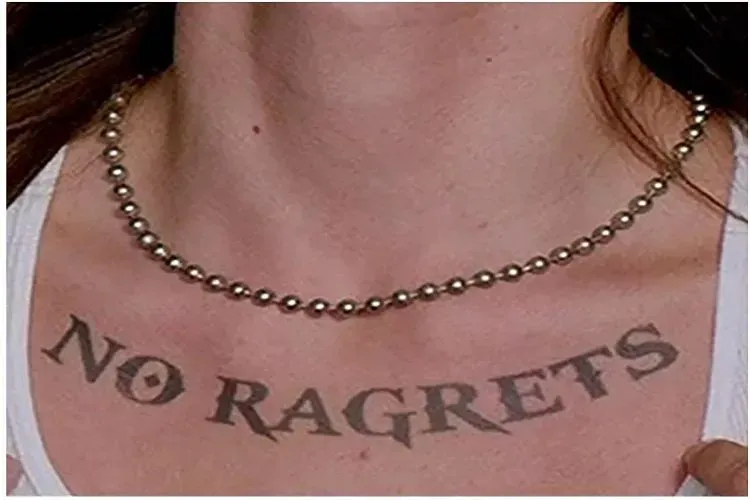 The phrase "no ragrets" has become a popular tattoo choice in recent years. It's an expression of resilience, that no matter what you have done or gone through, it's all part of life and you have no regrets. The phrase is often associated with the 2013 movie We're the Millers, where Jason Sudeikis' character David Clark gets the tattoo on his back after deciding to go against his former boss and do something he believes is right.
The phrase can be interpreted in many ways depending on how one chooses to look at it, but in essence, it encourages people to take responsibility for their actions and move forward without regret or guilt. It's a reminder that even if one makes a mistake or wrong decision, one should still own up to it and learn from it rather than wallowing in guilt and self-pity. Although mistakes may be inevitable, we can always strive to make better decisions going forward.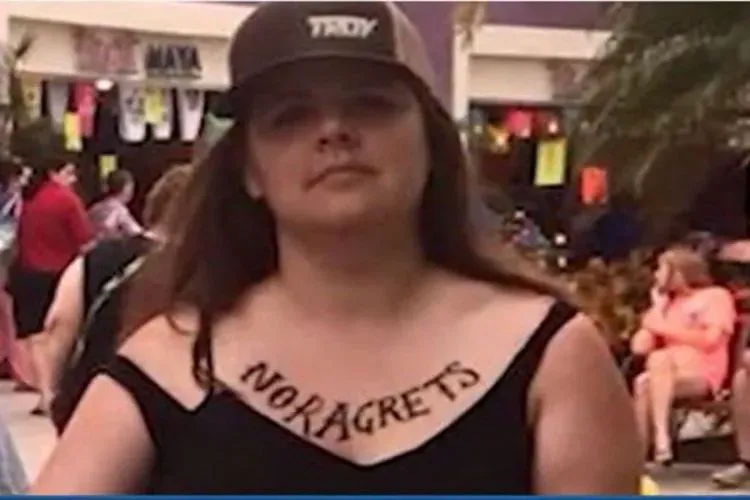 No matter its interpretation, the "no ragrets" tattoo is a powerful reminder that our paths are not always straightforward and that we should stay positive when faced with difficult choices. It's an expression of strength and resilience which stands as a testament to our willingness to accept our past and work towards a better future.
Conclusion
"No ragrets" has become a hilarious cultural phenomenon of sorts, and its impact is felt far beyond the movie it originates from. It's a phrase that speaks to living life without regrets, taking risks, and learning from our mistakes. The no ragrets guy – Scotty P, played by Markell V. Efimoff – encapsulates this idea in his iconic scene from We're the Millers.
The phrase has become so popular that some comedy fans have even gotten the words tattooed on themselves, immortalizing their commitment to living life without regrets. This symbolizes how deeply we can connect with certain ideas and moments in pop culture, and reminds us that we need to make the most of every moment in life. In a way, no ragrets function as a temporal anachronism; it takes us out of our current world, into a realm where anything is possible and no consequences are feared.
No ragrets is more than just a funny catchphrase; it's also an inspiring call to action for all of us to live life fearlessly and unencumbered by our pasts or what other people may think. Let's embrace this mantra and strive to live each day with no regrets!