Geeky Shows Like Silicon Valley
Geeky shows like Silicon Valley offer a lot of insight into the world of technology. Other geeky shows reveal are based on current events, sci-fi, or the history of a popular brand related to technology. These shows are fun as they are informative, and we hope you enjoy this list. Let's begin.
Mr Robot (2015)
The Mr. Robot television series is an American psychological thriller and drama that premiered on the USA Network on June 24, 2015. The show is directed by Sam Esmail and is based on the story of a computer hacker who becomes a shadowy revolutionary. It won two Golden Globe Awards, including Best Drama Series and Best Supporting Actor, and a Peabody Award. The series has received numerous awards and is one of the most-watched shows on television today.
The show follows the life of an anti-social computer programmer named Elliot Alderson, who works as a cyber security specialist for the company Allsafe. He struggles with clinical depression and dissociative identity disorder and is recruited by the mysterious Mr. Robot. In order to survive, Elliot uses his skills to connect with other people through hacking, which he uses to fight against corporate entities. His mission is to bring down a corporation named E Corp, which is Allsafe's largest client and is responsible for the death of his father.
The storyline follows Elliot, a cyber security engineer by day and vigilante hacker by night. When a mysterious leader recruits him, Elliot finds himself at a crossroads and must choose between his two careers. He is forced to choose between the two as he struggles to resist his chance to bring down multinational CEOs. However, the threat becomes even more sinister when he discovers that he is not alone.
Silicon Valley (2014)
The series follows the lives of the founders of several start-up companies. Richard, an introverted computer programmer, works at a start-up incubator called Hacker Hostel. He meets several people at the start-up, including Big Head, Gilfoyle, and Dinesh, who are thrown together in an attempt to create the next big thing. The other founders at Hacker Hostel live under the watchful eye of Erlich Miller, a dot-com millionaire who lets them stay in his home for free in return for a ten percent stake in their projects. But despite his efforts, Richard fails to pitch his idea to billionaire venture capitalist Peter Gregory, and he and his team are tossed into the deep end.
The tense and funny drama depicts the lives of tech geniuses who are more interested in competing than progressing with their inventions. The show also has an element of intrigue, as James Bond is on a mission to capture the maniacal industrialist who wants to establish a worldwide monopoly on microchips and put California's Silicon Valley on the blink. It has proven to be a satire of the tech culture.
The satire is very witty, and the characters are well-crafted. The comedy is a perfect blend of serious and comedic elements, making it a perfect choice for all television fans. A series that follows six introverted programmers are bound to entertain everyone. And the characters in Silicon Valley are no different. You'll find the same characters over again – they're all about making their dreams come true.
Halt and Catch Fire (2014)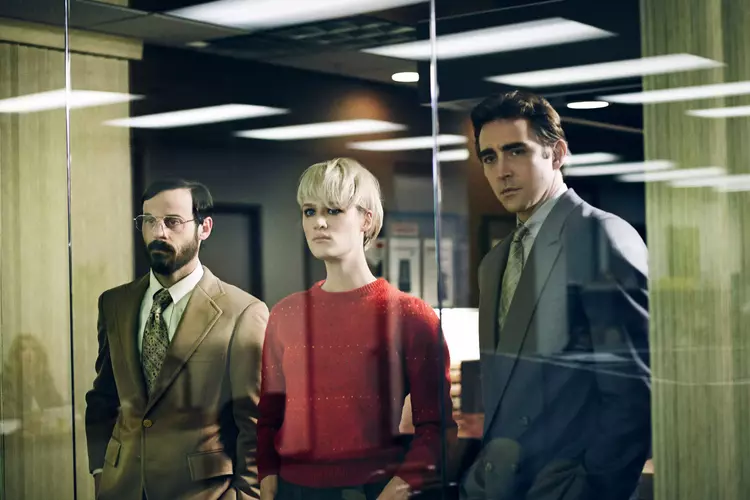 AMC's Halt and Catch Fire is a compelling drama that chronicles several technological milestones in the 1980s. Set in Dallas, Texas, also known as Silicon Prairie, this story follows the birth of the personal computer, the internet, and online gaming. In fact, this was one of the first television series to air on Tumblr, a popular micro-blogging site. The series was a critically acclaimed success and is now available in more than forty countries on DVD.
While it may be fictional, the show does capture the spirit of innovation and invention in the 1960s. The show's computer software company, Cardiff Electric, is modeled after the rise and fall of the real-life computer company, Compaq. In fact, the show's premise was actually inspired by a real company called Compaq, which reverse-engineered the IBM Personal Computer and became the market leader. The show also features an online gaming startup called Mutiny, which is modeled after a real-world company.
Dropout (2022)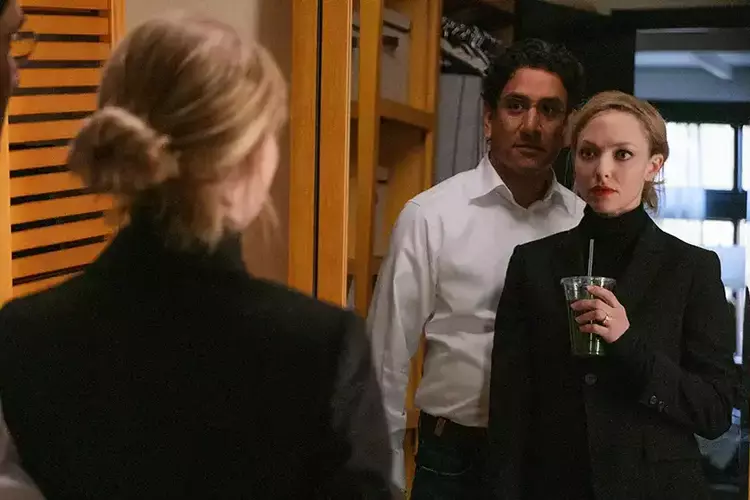 The Dropout TV Series is an upcoming American Biography-Drama series set in the year 2022. It stars Amanda Seyfried, Anne Archer, and Michaela Watkins. It will premiere on Star+ on March 3.
The series will follow the life of Elizabeth Holmes, the youngest self-made female billionaire in history. Originally, she founded Theranos, a company that analyzes blood. This revolutionary idea was valued at millions of dollars by investors. As a result, she began selling the company. Eventually, Theranos made it big! And while it wasn't immediately profitable, the series did well enough to land a huge television contract.
The Dropout TV Series is a dramedy series that follows the life of Elizabeth Holmes, founder of Theranos. This company promises to revolutionize healthcare. In the story, Holmes learns about her life's purpose in founding Theranos. But she isn't entirely successful. She has to face a lot of obstacles to make her dream come true. To survive in this society, she must learn to be more than just a billionaire.
The story is based on Elizabeth Holmes, a young genius who has achieved the Silicon Valley dream of creating a device that will revolutionize the medical industry. The basic premise of the story is that when a person creates a new technology that incorporates new ideas, that technology will automatically create billions of dollars. The story is based on a podcast about Elizabeth Holmes, written by Rebecca Jarvis. This podcast has helped inspire many people who have similar dreams.
Wecrashed (2022)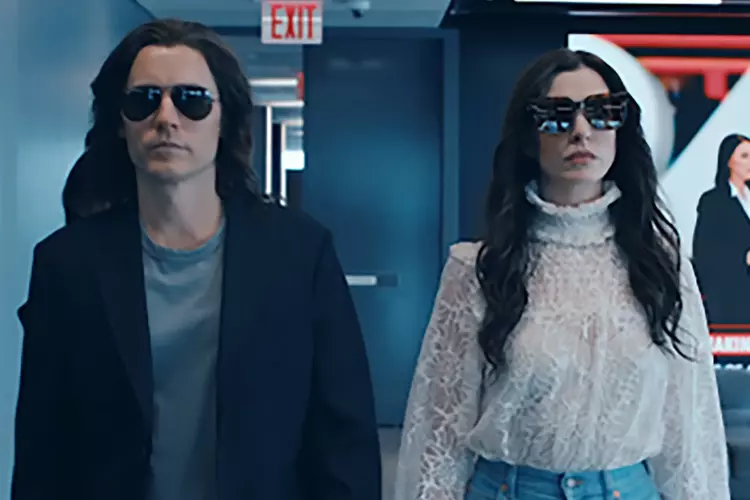 The WeCrashed TV Series will debut on Apple TV+ on March 18, 2022, and it will feature Anne Hathaway, Jared Leto, and O-T Fagbenle. The series is based on the podcast Wondery, which was created by Lee Eisenberg. It is produced by Apple Studios, Paradox Production, and Zaftig Films and distributed by Apple Inc. In the podcast, Adam and Rebekah Neumann discuss the importance of making good choices for their businesses. The WeWork movement grew to be worth $47 billion at its peak, and their stories will be told in the television series.
WeWork is a company that has gone from a single coworking space to a global brand worth nearly forty-seven billion dollars in a decade, and the WeCrashed TV Series 2022 takes a look at the story behind it. It follows the co-founders' chaotic love story, which was also depicted in the podcast. The show will also examine the founders' financial losses in the wake of the company's collapse.
WeCrashed stars Anne Hathaway and Jared Leto, and will be produced by Apple Studios. It will tell the story of the rise and fall of WeWork, one of the world's most successful tech startups. The company sells workspaces as a service and encourages entrepreneurs to use shared workspaces. The series will air on Apple TV in weekly installments and will premiere on January 20, 2022.
Startup (2016)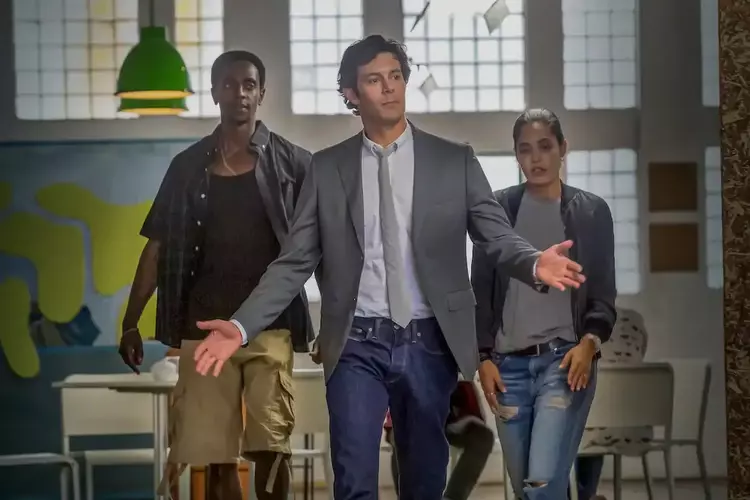 Startup is an American web television drama series. It is produced by Crackle and stars Martin Freeman, Adam Brody, Edi Gathegi, Mira Sorvino, and Otmara Marrero. The series was first broadcast in March 2016 on Crackle and has since received a lot of buzz. StartUp is now in its third season and is set to premiere on November 1, 2016.
The drama's main problem lies in its lack of nuanced character development. The cast is essentially the same across all five episodes, and the premise is confusing and sometimes unrelaxing. Nevertheless, the show does offer a few fun moments. The sex scenes are a plus, and the show's wacky use of cyber currency babble is educational, but the series tends to meander with the grace of a sex-deprived teenager.
While they are working on their project, they are met with several obstacles. Alex invites them to dinner and goes to the club, but Ronald is suspicious and tries to blackmail Nick. In the meantime, Maddie is killed. Phil is accused of murder and runs away under a fake identity. In addition, his credit card is declined. And while all of this is happening, the FBI is pursuing Maddie. If this isn't enough to deter Phil from stealing money, he will be arrested for her murder.
Devs (2020)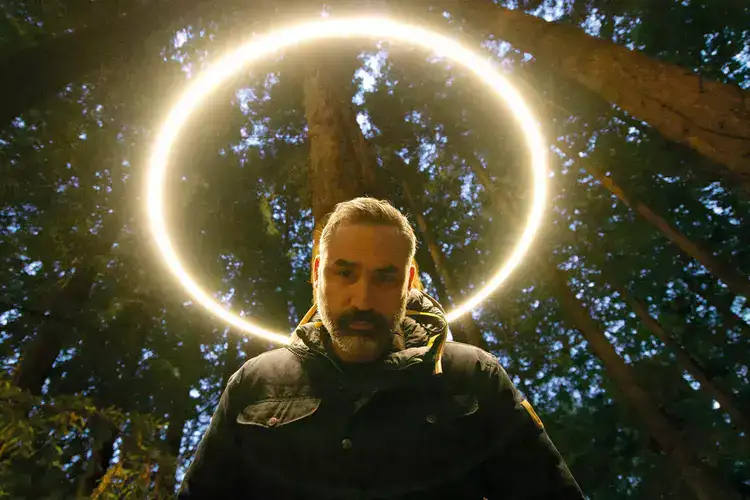 The trailer for the new television series, Devs, reminded me of a Black Mirror episode. The plot follows Lily Chan, a computer engineer, who suspects her employer, Amaya, of murdering her boyfriend. The series stars Sonoya Mizuno as Lily, as well as Nick Offerman and Karl Glusman. It also stars Alison Pill and Cailee Spaeny.
The first episode of the new Devs television series is set for March 5, 2020. The show stars Sonoya Mizuno, Nick Offerman, Jin Ha, and Alison Pill. It also stars Nick Offerman, who plays the ambiguous boss of the quantum computing company. Whether you're a fan of sci-fi or not, the show is a promising addition to television in 2020.
In the second episode of the series, Lily regains consciousness on the day before Sergei joined the Devs. Meanwhile, Forest is playing with his family in the field where Devs used to be. Meanwhile, Senator Laine asks Katie to help keep the Devs system running. Lily rejects Sergei and searches for reconciliation with Jamie. However, Lily's relationship with Jamie has become complicated, and she feels she is losing her mind.
Westworld (2016)
Westworld is a television series that follows a group of robotic workers who are employed at artificial intelligence (AI) facility. The series focuses on the life and experiences of these workers, which are controlled by a powerful artificial intelligence called Rehoboam. Throughout the series, many plotlines are interconnected, and several characters develop relationships with each other and with their hosts. While the main characters are played by Jeffrey Wright and Tessa Thompson, the show is also notable for its excellent performances by a cast of actors.
Westworld is based on the 1973 film of the same name, which starred Richard Linklater and Michael Crichton. Nolan served as the show's executive producer and created the world of Westworld, which has five seasons of storylines. In Season 2, the world was set in medieval Japan, while the third season takes place in World War II-era Italy. This series continues the storyline of Westworld, which focuses on the lives and careers of its android hosts.
Black Mirror (2011)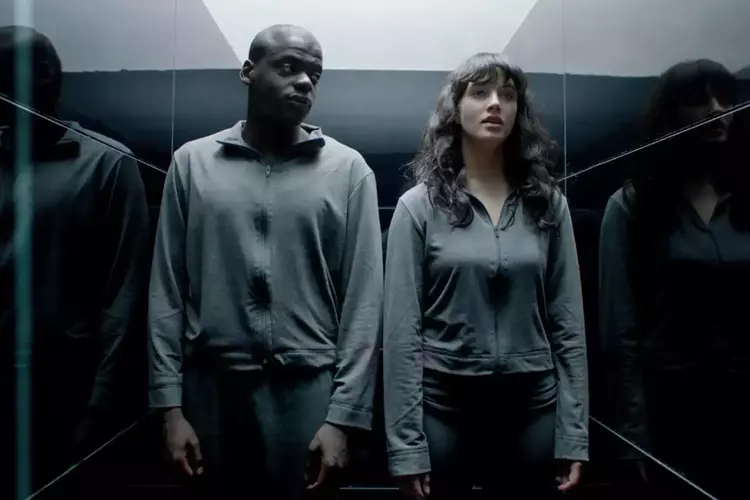 If you haven't caught Black Mirror on television yet, you're not alone. The award-winning British series features dark, satirical parodies, social commentary, and futuristic technology. While the show has some mature themes, it is probably best left for older kids. Listed below are some of the series' themes that families can discuss. Black Mirror explores society's use of technology, its obsession with reality shows, and its darker aspects.
"The Waldo Moment" is a particularly memorable episode from Black Mirror. Set in an election year, "The Waldo Moment" depicts the rise of a puerile animated bear called Jamie, whose popularity has unexpected consequences in the national political sphere. The series also focuses on a pop star who's exploited by her manager with Ashley Too, a futuristic talking and dancing action figure. The episode also features the popular Miley Cyrus as a character called Ashley. Ashley Too has voice command, enabling it to be turned on and off.
"Bandersnatch" is Charlie Brooker's take on choose-your-own-adventure TV. The series has five endings and is themed after Black Mirror. Although it may not have the wit of a great science-fiction series, it does have the skeleton of a good story and proves why television is linear. And while it's dark, it also contains bits of lighthearted humor.
Upload (2020)
If you've been looking for a new show to watch, you should consider the upcoming science-fiction drama Upload. This show is coming to Amazon this May and features an impressive cast of Andy Allo, Robbie Amell, and Kevin Bigley. Taking place in an alternate reality, the show's characters are close to death but are miraculously transferred into a computer-generated reality. Despite their extreme physical conditions, the characters remain intact, and the plot line is compelling.
The plot of season 2 pushes Nathan and Nora apart, but it also gives the other characters more room to shine. The emotional distance between Nathan and Nora allows the supporting cast to take the center stage. One such character is Aleesha, Nora's flippant coworker at the digital heaven company. She's a symbol of the everyman of the Upload future. But there's also a twist that will leave you wondering: "What happened to Nora?"
Players (2022)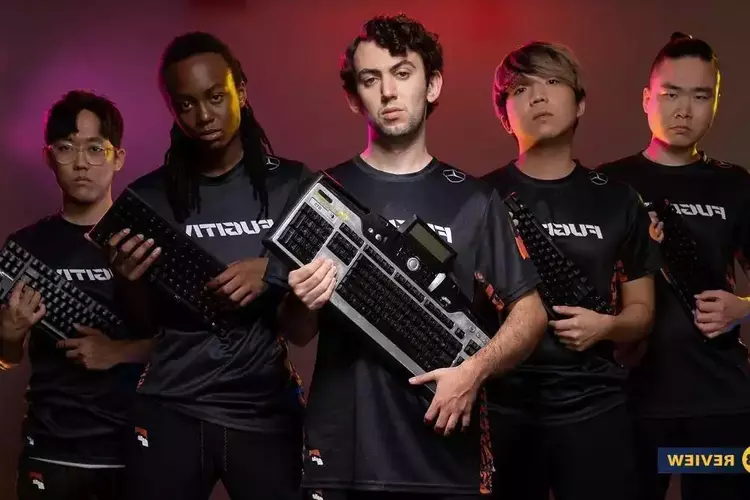 The Players is a League of Legends (LOL) based tv series that showcases a struggling team of a once-great group of LOL players who are at the cusp of making it as a great Esports team but fall short of expectations. The show is alright for non-LOL gamers but is great for Esports fans of all games and genres.
Creamcheese, who leads the team is under pressure to win a championship. He then is in conflict with the team owners when they hire a famous but inexperienced twitch LOL streamer, and inserts him into the starting lineup. Things heat up when both players clash and their dreams of winning a championship start to fade.
This is a mockumentary based on fictional teams and players but does a great job of presenting to audiences what it's like in the current Esports landscape. It's also a berg's eye view from the player's and team owners' perspective on how the business is conducted in general.