Introduction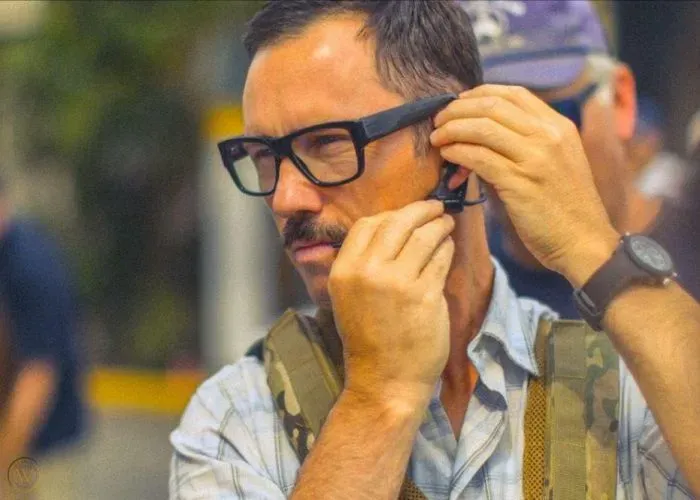 People loved Sicario the movie but one underrated Sicario character stands out in most discussions. Who is that "glasses dude with the mustache" and how come he came across as such a badass?!? Lol if you're one of those people (like us) who asked that same question well you're in luck.
In this blog post, we'll feature the badass character with the glasses and mustache named Steve Forsing, the real person it was based on, and some facts about both personalities. Enjoy!
Sicario (2015)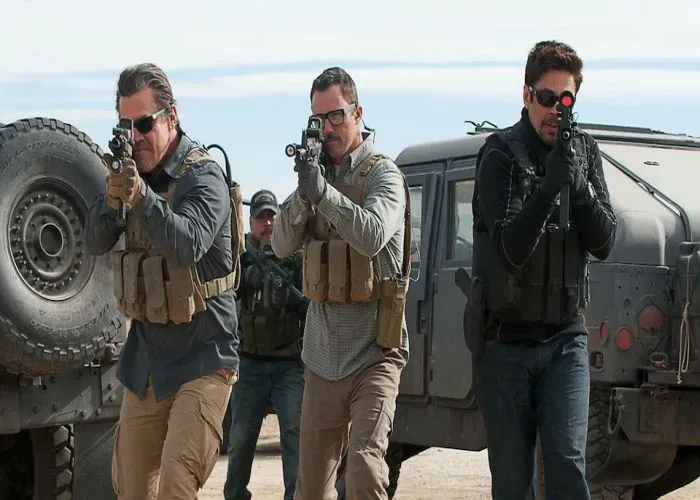 The Sicario movie franchise, consisting of the first two movies, Sicario and Sicario: Day of the Soldado, is one of the most thrilling and intense film series of the modern era. The series follows the story of an elite task force of CIA-backed mercenaries that are sent to take down the drug cartels in Mexico. The franchise focuses on two central characters: the leader of the task force, Matt Graver, and his colleague, Alejandro Gillick.
The first movie in the franchise, Sicario, introduces us to the world of the Sicario team, as they are tasked with taking down a powerful Mexican drug cartel. Matt Graver is the leader of the task force and is a no-nonsense and ruthless character who has no qualms about getting his hands dirty. He is joined by the mysterious Alejandro Gillick, a former member of the cartel and expert in counter-insurgency tactics. Together, they battle the drug cartel in an intense and thrilling story.
The second movie, Sicario: Day of the Soldado, follows Alejandro as he takes on a personal mission to avenge the death of his family. He is joined by former CIA agent Matt Graver and their mission is to take out a Mexican cartel leader. The movie has a much darker tone and is full of intense action sequences, suspense, and thrilling moments.
The Steve Forsing character plays an important role in the Sicario series. He is an ex-Marine who is recruited by Matt Graver to join the team and help in the mission. Forsing is a tough-as-nails soldier who is willing to take any risk necessary to complete the mission. He is loyal and efficient, and his skill set makes him invaluable to the team.
The Sicario movie franchise is a gripping and intense series of films that will keep you on the edge of your seat. It is a thrilling story of a mission to take down a powerful Mexican drug cartel, and the characters of Steve Forsing, Matt Graver, and Alejandro Gillick are compelling and dynamic. If you're looking for an intense action-packed film series, then the Sicario series will not disappoint.
Jeffrey Donovan – The Actor Playing Steve Forsing
Jeffrey Donovan is an actor known for his work in action and crime movies and television shows. He has earned a reputation for being one of the best character actors in these genres, with a number of standout performances over the years.
In Sicario 1 and 2, Jeffrey Donovan plays Steve Forsing, a CIA operative who is assigned to lead a team on a mission to take down a powerful drug cartel. His performance as the gruff, no-nonsense leader is powerful and gripping, making him an important part of the story.
Steve Forsing – The Character
Steve Forsing began his professional journey as an Explosive Ordnance Disposal Technician for the U.S. Army. His success in this role led to his selection for the Army's Delta Force in the late 1980s. After numerous missions and deployments to Africa, the Middle East, Europe, and the Balkans, he became the most senior enlisted member of a Team during the Global War on Terror. His renowned status in Delta Force drew the attention of the CIA, who recruited him upon his military career completion.
Weapons Of Choice
Steve aims the M4A1 with an EOTech sight and foregrip when confronting a group of hitmen near the border crossing.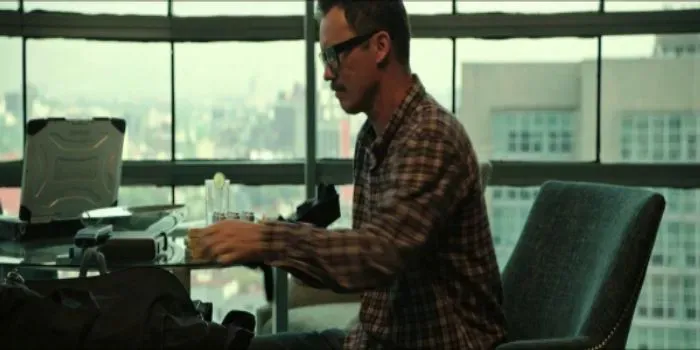 Steve prepares an EKOL ASI Uzi.
SGM Mike Vining – The Hero Steve Forsing Was Based On
In 1968, Mike Vining was a senior in high school when he learned of the Tet Offensive taking place in Vietnam. Driven by a strong desire to serve his country, Mike joined the U.S. Army with the goal of going to Vietnam. From 1970-1978, Mike served bravely in Vietnam and was awarded the Bronze Star for heroism. During his time there, he had the opportunity to pursue two of his favorite activities – working with explosives and mountain climbing.
In 1978, Mike enlisted in the U.S. Army's 1st Special Forces Operational Detachment – Delta. During his tenure with Delta, Mike was a part of numerous operations, including Operation Eagle's Claw – the failed mission to rescue hostages taken in Iran. During the mission, Mike's aircraft collided with a helicopter, but he miraculously survived.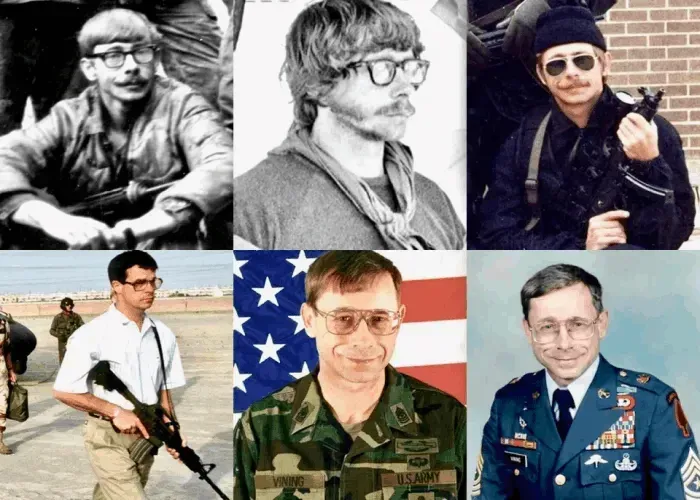 Mike's distinguished career also saw him involved in planning operations for Operation Desert Storm and accompanying General Schwarzkopf on a 'walk on the front lines' during the 1983 invasion of Grenada (Operation Urgent Fury).
A true patriot and hero, Mike Vining served his country with great courage and distinction.
In 1978, I decided I wanted something more challenging, so I signed up for a new unit that was being formed at Fort Bragg, North Carolina. They needed people with experience in the field of EOD. The unit was called the 1st Special Forces Task Force – Delta. I spent the next 21 years with Delta and Joint Special Operations Command. In 1988, I transferred from the EOD to the infantry. I decided I had a better chance of becoming a sergeant major in the infantry, which I was able to do.

– Mike Vining
Conclusion
There you have it, folks, you can start bragging about this simple detail with your fellow Sicario and Steve Forsing fans. SGM Mike Vining is truly an American patriot and hero dedicating his entire life to protecting freedom so the least we could do is honor him by letting people know this tiny tidbit about everybody's favorite cartel movie Sicario.
We hope you enjoyed the article and check out other cool stuff in the site for more articles like this.