Gomorrah Season 5, Gomorra, and Camorra?
There have been a lot of Italian TV Shows about the mafia before, but somehow this show has managed to generate a lot of new fans abroad. Ciro Di Marzio and Genny Savastano have hordes of fans on either "team". It's a bittersweet end to what was and is the best foreign crime drama we've ever seen.
Known as "Gomorra La Serie " in Italy, this sleeper classic is a TV adaptation of a book and movie of the same name. Some jokingly claim that this is Italy's biggest export, as the show has been sold to over 190 countries.
The book was published in 2006 by Roberto Saviano, an Italian journalist who was also part of the series production. His book was so controversial that some crime bosses wanted to have him killed for exposing some of their trade secrets through his books. The movie came out in 2008 and was likewise received very well.
Is it Based on True Events?
The show is based on his investigative journalistic work on "Camorra ", a real crime organization. Saviano went into hiding and hired private security after getting information that there is a hit order put out on him.
Giuseppe Diana, a parish priest who was murdered by the Camorra for defying them, was once quoted as saying: " Time has come to stop being a Gomorrah." ( referring to his parish in Casal Di Principe ).
Vincenzo Esposito, 16, who played Danielino in the series, actually belonged to a real criminal family in Naples when he was cast. Unfortunately, he was arrested for murdering a 21-year-old man in a metro train station with his buddies.
Main Story
The story revolves around the Savastano crime organization headed by Pietro Savastano. He has a wife, Immacolata, and his only child and son, Gennaro Savastano ( Genny ). But the real protagonist is the anti-hero named Ciro Di Marzio, one of Pietro's lower-level enforcers. Known to many as " The Immortal ".
The earthquake is God's will. It is good for the ground.

– Ciro di Marzio
Ciro starts from the bottom and rises through the ranks quickly through some skillful manipulation and sheer ambition. You see, Ciro has had brushes with all sorts of life-ending tragedies all his life, but seems to be blessed with luck and the will to survive. His moniker " The Immortal ", is evident throughout the series as he dodges the constant perils that surround a life of crime.
Secondigliano and its neighboring locations have a lot of clans, alliances, gangs, and foreign groups that intertwine and intersect with each other. It's hard to keep up with all the names and their connections with one another since most viewers outside of Italy have to contend with subtitles. So we decided to narrow it down to the ones that got the most screen time: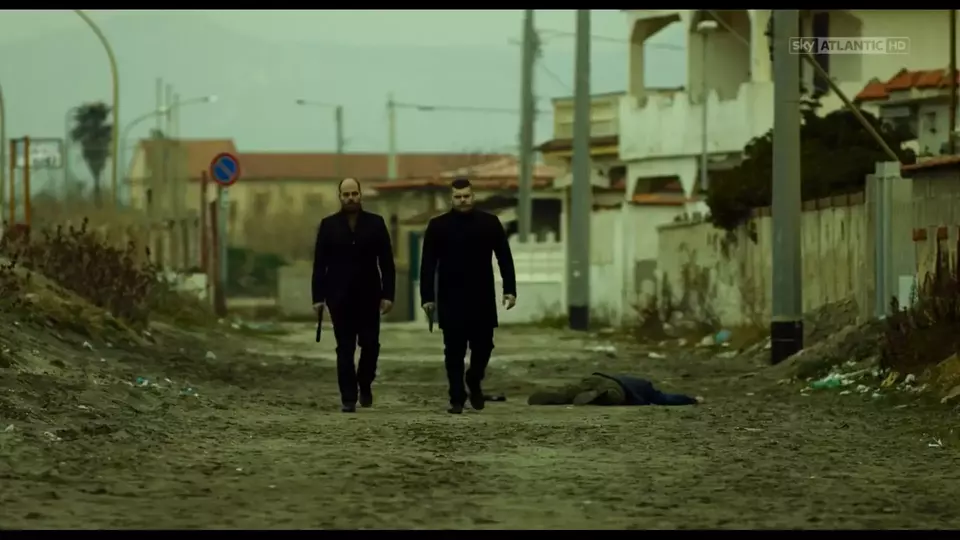 Main Factions
Savastano Group – Pietro Savastano ( Boss ) – Savastano Patriarch
Conte Clan – Salvatore Conte ( Boss ) – Savastano's bitter rival
Confederate – O' Sorcerer ( Boss ) – Old Cammoristas banding together
Alliance – Ciro Di Marzio ( Leader ) – Group of other factions
Taliban – Enzo Sangue Blu ( Leader ) – Forcella street gang
Levante – Gerlando Levante ( Boss ) – Genny's uncle on his mom's side
Genny's Band – Genny Savastano ( Leader ) – Genny's group
Lady Bosses of Gomorrah
Immacolata Savastano – Matriarch of the Savastano Group
Scianel – Lady Boss of the Alliance
Patrizia – Pietro's errand girl who eventually becomes a boss.
Azzura – Genny's wife whose father is a crime boss in Rome
Donna Luciana – Mistral's manipulative wife
Donna Nunzia – Don Vincenzo's wife
The Best Things About Gomorrah the TV Series
The cinematography is immersive, as most crime series tend to be. This one though has a little extra to it since they did a great job of showing the double-sided world of organized crime. From lavish residences and hotels to the dirtiest ghettos in Naples.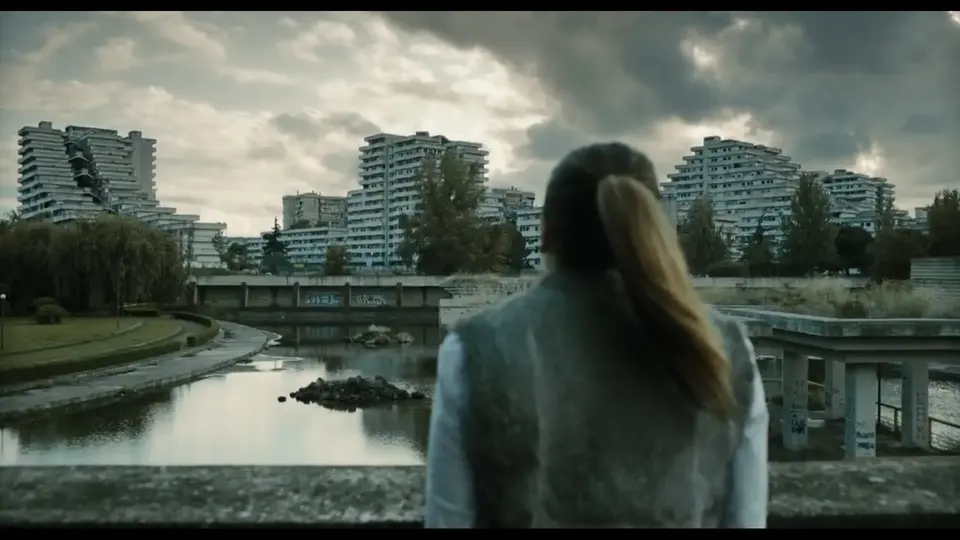 The mostly electronic music used as a score was a pleasant surprise. At first, it throws you off since most crime dramas hardly ever use that particular genre. But as the show moves along it does bring a fresh, but deeply emotional appeal to some memorable scenes and outros.
Gomorrah has tons of action while maintaining a well-developed, but complex storyline. This is a common feature in almost all great crime dramas worth remembering.
The casting is exceptional. Being a foreign film does have the advantage of viewers not being distracted by personalities and focusing more on the characters themselves.
Gomorrah is ultra-violent and unapologetic, but you start rooting for these extremely flawed characters towards the end since they're almost all fleshed out in their motivations. You get to know them very well by the time the series ends.
Who Killed Ciro D' Marzio?
Earthquake – When he was young but survived
Bombing – By Conte's henchmen but survived
Assassination – By Pietro and Gennaro Savastano but survived
Gunshot – By Enzo blue but survived
Kidnapping Torture – By Latvian gang but survived
Gunshot – By Dona Nunzia's henchmen – Ciro dies.
Watch on HBO Max and Amazon Prime Video
You can watch it on both HBO Max and Amazon Prime Video. Don't forget to turn on English subtitles unless you speak Italian. Sadly, Netflix users will have to wait a little longer. For people who can't have access to HBO Max or Amazon Prime Video, there's always the VPN option.
Main Cast of Characters
Salvatore Esposito as " Gennaro Savastano "
Marco D' Amore as " Ciro Di Marzio "
Ivana Lotito as " Azurra Avitable "
Christiana Dell'Anna as " Patrizia "
Alessandro Palladino as " O' Belle' Bbuono "
Fortunato Cerlino as " Pietro Savastano "
Arturo Muselli as " Enzo Sangue Blu "
The Immortal HBO Max spin-off movie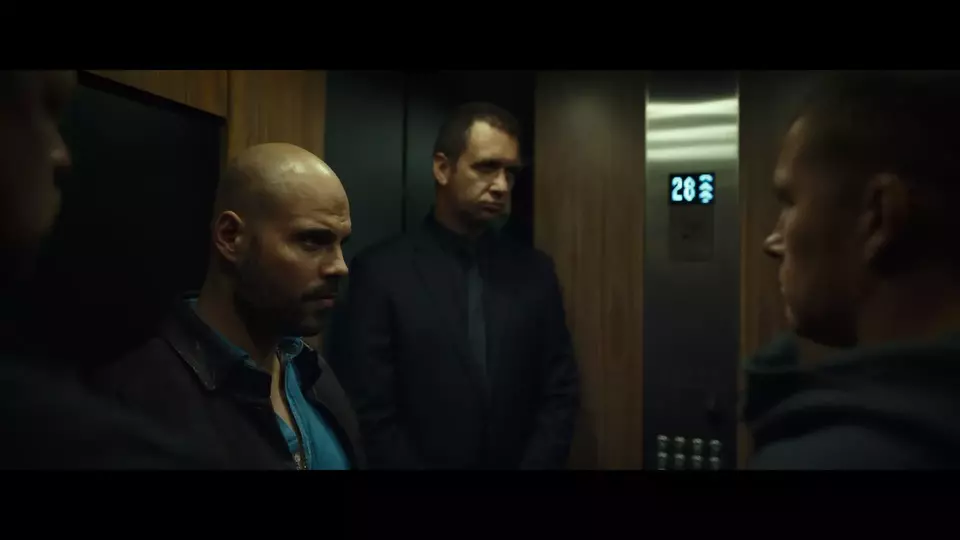 In season 4 the producers decided to create a type of movie spin-off to bridge seasons 4 to 5. We strongly suggest watching this movie after watching Season 4. This is to fill the information gap between the two seasons which will make starting Season 5 very confusing.
This movie spin-off was just the showrunner's reaction to an enormous clamor by fans to have certain storylines revised. The movie and revision still worked out wonderfully and fans loved it.
For people who would like to try out some fun polls about the show click here. We promise not to give away too much to not spoil the viewing experience if you ever do decide to finally enter the world that is Gomorrah.
Happy viewing guys! This show is literally a blast!