Serial Killer Gene Movies Like American Psycho
Movies with a character having the serial killer gene. Movies like American Psycho and Seven are the most remembered in the genre. These movies are both mystifying and horrifying at the same time. When both curiosity and fear kick is an unhealthy mix. It does make for a different kind of movie experience. Let's check out the best serial killer movies we've seen so far.
I Am Not A Serial Killer (2016)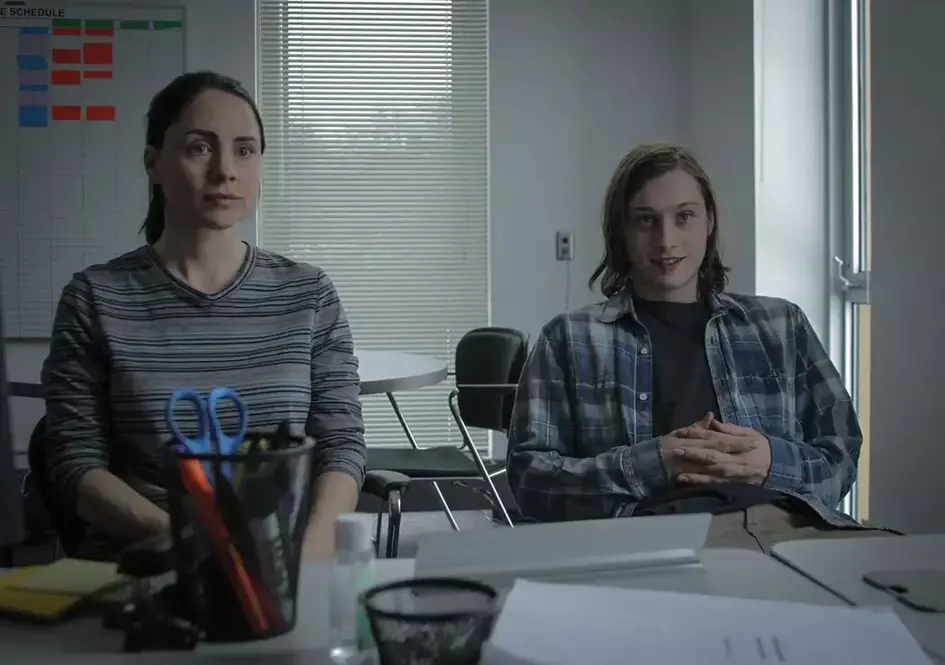 One of the most talked-about horror movies of 2016 was "I am not a serial killer." The movie is set in a small town that is being terrorized by a series of murders. The main character, John Wayne Cleaver, is a teenager who has a dark side and is fascinated by killers. When more people in the town are killed, John becomes the prime suspect. However, he is also the only one who seems to be able to track down the real killer.
"I am not a serial killer" is a suspenseful and thrilling serial killer movie that will leave you guessing until the very end. The cast includes Max Records, Christopher Lloyd, and Laura Fraser. Dan Wells directed the film, which was shot in Winnipeg, Canada. The movie had a budget of $3 million.
Zodiac (2007)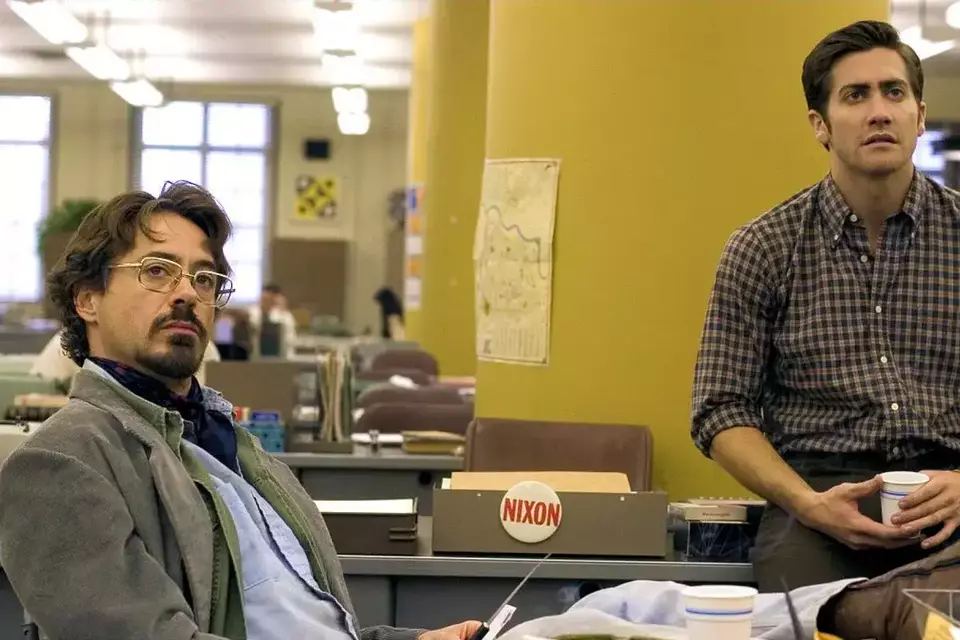 The movie "Zodiac" is a gripping thriller based on the true story of the Zodiac Killer, who terrorized the San Francisco Bay Area in the 1960s and 1970s. The movie follows the investigation of the murders, led by detectives Dave Toschi (Mark Ruffalo) and Robert Graysmith (Jake Gyllenhaal).
As they try to piece together the killer's identity, they are hampered by a lack of evidence and frustrating dead ends. However, they refuse to give up, even as the case grows colder and their own lives are threatened. The movie also features Robert Downey Jr. as reporter Paul Avery and Charles Fleischer as murderer Arthur Leigh Allen.
"Zodiac" was directed by David Fincher and shot on location in San Francisco. It had a budget of $65 million and grossed over $84 million at the box office.
We Need To Talk About Kevin (2011)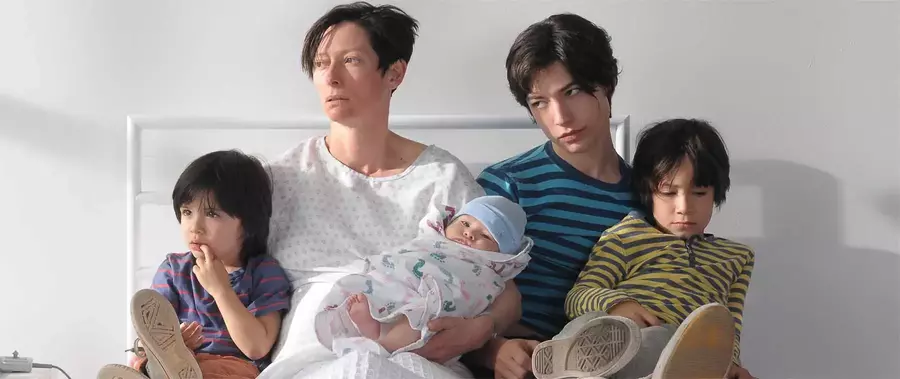 We Need To Talk About Kevin is a 2011 psychological thriller drama film directed by Lynne Ramsay, and adapted from Lionel Shriver's novel of the same name. Tilda Swinton stars as Eva, a mother struggling to come to terms with the fact that her son Kevin (Ezra Miller) is growing to have dangerous psychopathic tendencies.
The film received critical acclaim, with praise for its direction, acting, and themes. It won the Sutherland Award at the London Film Festival, and Swinton won the Best Actress award at the Cannes Film Festival. It was also nominated for an Academy Award for Best Cinematography.
The Killing Of A Sacred Deer (2017)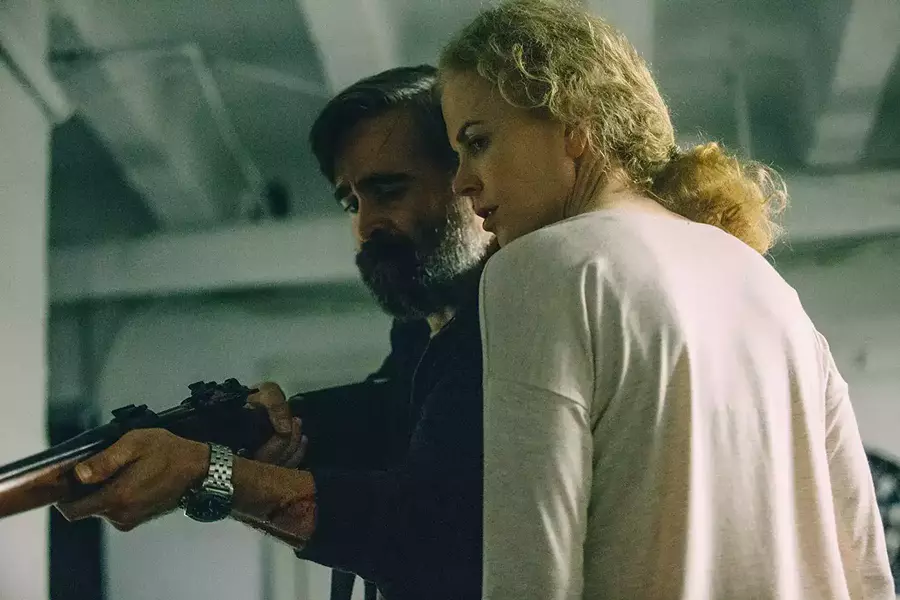 The Killing of a Sacred Deer is a 2017 psychological thriller film that tells the story of a successful surgeon who attempts to integrate a teenage boy into his family after befriending him. The cast includes Nicole Kidman, Colin Farrell, and Alicia Silverstone. The film was directed by Yorgos Lanthimos and was shot on location in Cincinnati, Ohio. It had a budget of $4 million.
The Killing of a Sacred Deer received critical acclaim, with many praising the direction, acting, and cinematography. However, some critics found the plot to be confusing and convoluted. Nevertheless, the film was a commercial success, grossing over $43 million worldwide.
Sightseers (2012)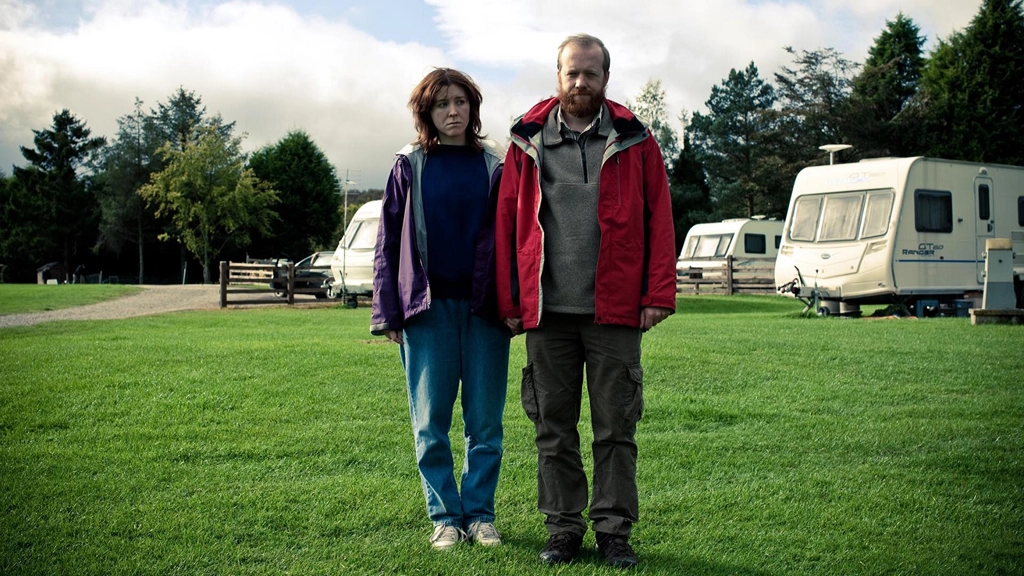 Sightseers is a 2012 British black comedy film directed by Ben Wheatley and written by Wheatley and Amy Jump.
The film follows a couple who go on a road trip through the England countryside, during which they kill various annoying people they encounter.
The film premiered at the 2012 Cannes Film Festival and was released in the United Kingdom on 11 May 2012. It stars Alice Lowe as Tina, Steve Oram as Chris, and Ewen Macintosh as Ian Bunce, monies spent to obtain the role of Joy Whitby and provided funding for production costs. The movie was filmed on location in Derbyshire, Nottinghamshire, and Yorkshire. It was shot using Arri Alexa cameras on Kodak Vision3 500T 5219 film stock. The budget for the film was £1 million.
American Psycho (2000)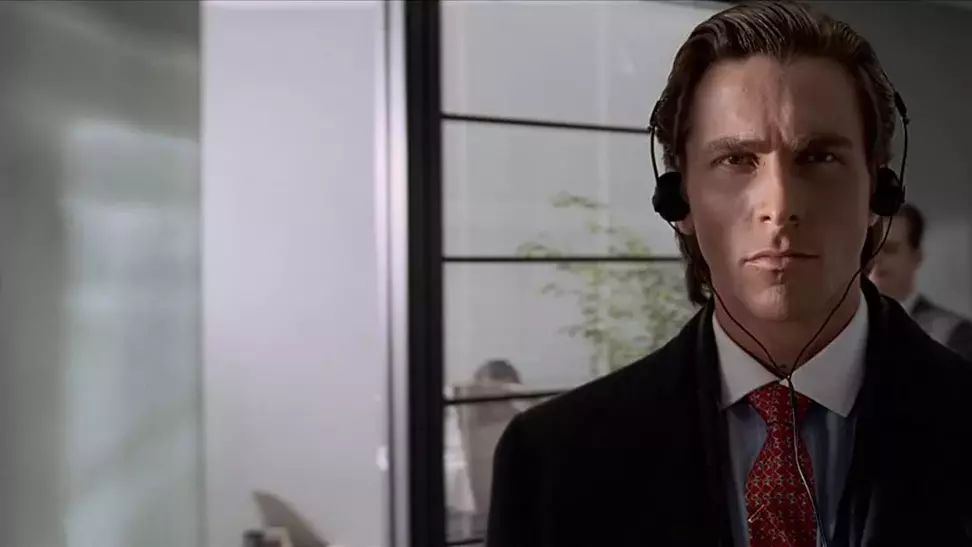 "American Psycho" is a 2000 film adaptation of Bret Easton Ellis' novel of the same name. The film stars Christian Bale as Patrick Bateman, a wealthy investment banker who moonlights as a serial killer.
The film's cast also includes Willem Dafoe, Jared Leto, and Reese Witherspoon. "American Psycho" was directed by Mary Harron and filmed in Toronto, Canada. It had a budget of $8 million and grossed over $34 million at the box office.
The film follows Bateman as he goes about his day-to-day life in the early 1990s. He spends his days working on deals at his firm. He spends his nights going to exclusive clubs and restaurants with his colleagues, whom he secretly despises. When he's not working or socializing, Bateman indulges in his penchant for killing people – often prostitutes or homeless people – in particularly gruesome ways.
Although Bateman tries to keep up the facade of being the perfect yuppie, his murderous tendencies begin to catch up with him. When one of his victims turns out to be someone he knows, Bateman starts to become a psychopathic killer.
The House That Jack Built (2018)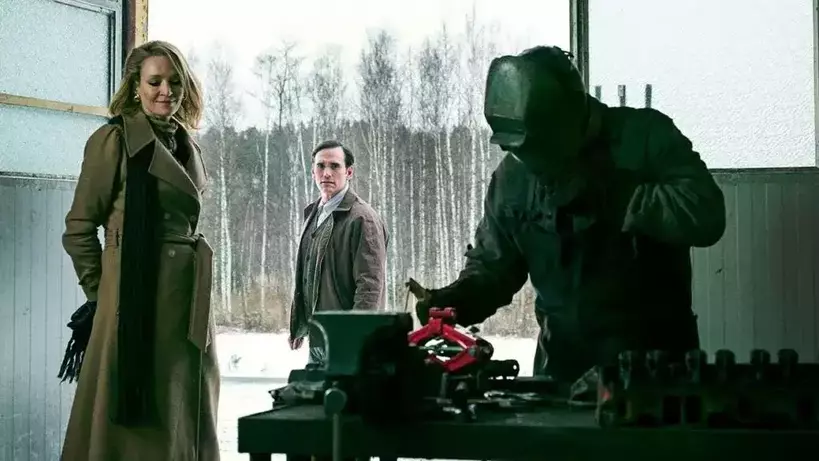 The House That Jack Built is a 2018 psychological serial killer movie written and directed by Lars von Trier. The film follows Jack, a serial killer who views his murders as works of art. It's one of those movies like American Psycho where it's not clearly explained in detail where he got these urges.
The film stars Matt Dillon as Jack, Bruno Ganz as Verge, Uma Thurman as Mrs. Robinson, and Riace Stockholm as Verge's partner. The film was shot on location in Sweden and Denmark on a budget of $8 million.
The film received mixed reviews from critics, with many praising von Trier's direction and the performances of Dillon and Ganz, but others found the film difficult to watch. The House That Jack Built was nominated for the Palme d'Or at the 2018 Cannes Film Festival.
Seven (1995)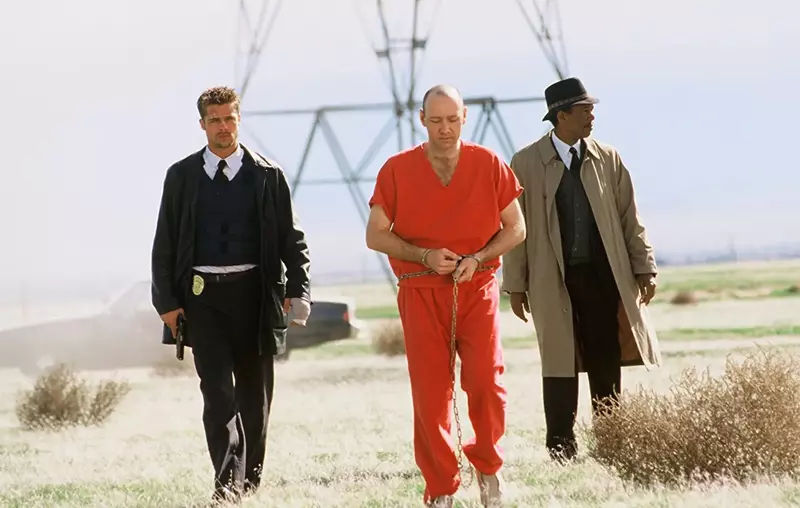 "Seven" is a 1995 American neo-noir psychological serial killer movie directed by David Fincher, starring Brad Pitt, Morgan Freeman, Gwyneth Paltrow, Kevin Spacey, R. Lee Ermey, and John C. McGinley.
The plot follows two detectives, one retiring (Freeman) and the other fresh out of the academy (Pitt), as they hunt down a serial killer who is targeting people he believes represent the seven deadly sins. "Seven" was filmed on location in Los Angeles and New York City, and its production budget was $33 million.
The film was released to critical acclaim, with many praising its tight script, stunning visuals, and effectively chilling atmosphere. It went on to gross over $327 million worldwide, making it one of the highest-grossing films of 1995.
Frailty (2001)
"Frailty" is a 2001 American psychological thriller film directed by and starring Bill Paxton. The film's plot revolves around two young brothers who are convinced by their father that God has commanded them to kill demons disguised as people. When one of the brothers begins to have doubts, their father's grip on reality begins to unravel, with terrifying consequences. The father turns into a psychopathic killer and even his children are no longer safe.
Along with Paxton, the film's cast includes Matthew McConaughey, Powers Boothe, and Luke Askew. "Frailty" was filmed on location in Texas, with a budget of $19 million. The film received mixed reviews from critics but was a box office success, grossing $25 million worldwide.
The Devil All The Time (2020)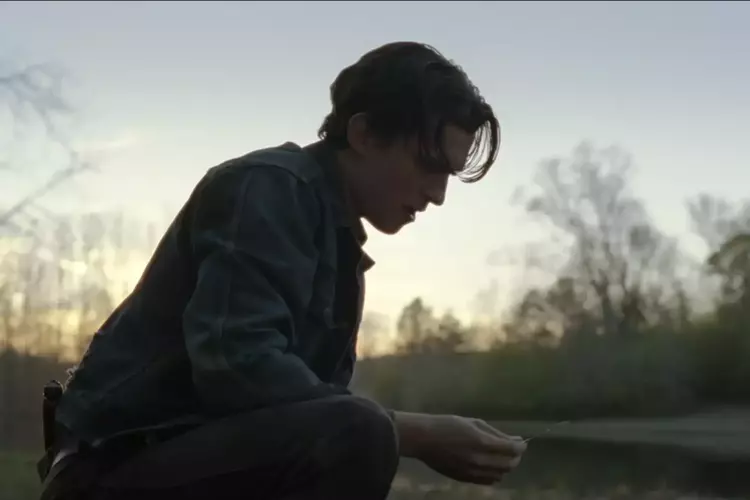 Antonio Campos directed a film called "The Devil All the Time" about a twisted dark web of sinister characters. The story revolves around a man named Arvin Russell (Tom Holland), who tries to protect his family from a vengeful and dangerous group of people. This movie is set in the real backwoods town of Knockemstiff, Ohio. It stars Tom Holland and Robert Pattinson.
The Devil All the Time is set in the 1950s, and it follows the lives of an extended cast of interconnected characters. The story takes place in a small paper-mill town in Ohio. The story begins with Willard Russell, a Vietnam veteran who cannot save his wife Charlotte from cancer. Other characters include Carl and Sandy Henderson, a husband-and-wife serial killer couple who terrorize America's highways. The story also features a preacher named Roy.
The film is based on real events in the town of Knockemstiff, Ohio. Bill Skarsgard plays Willard, a soldier returning home with undiagnosed PTSD. He has seen many atrocities and has turned to religion for peace. He battles the devil all the time. It's an emotionally tense movie, and you'll want to stay tuned for more details.
Despite the movie's controversial title, the film is an interesting psychological drama. The filmmakers behind Christine and Afterschool delved into the dark side of evangelical Christianity. The resulting film is a Southern Gothic-style epic with strong sexual content and frequent gory violence. There are also scenes where people commit suicide. There is also some rough language and mild oaths. However, the film contains a surprisingly strong streak of black humor, which makes it one of the most intriguing films of this year.
Unhinged (2020)
While Unhinged has plenty of thrills, it never rises above tired conventions. Screenwriter Carl Ellsworth doesn't elevate the characters or offer social commentary, so the film is largely a disposable thriller. Russell Crowe's deranged performance, however, helps the film to remain a thrilling and fun experience. The director and cinematographer Brendan Galvin deliver a visually stunning movie. Unhinged is a good choice for genre movie fans who like movies with a twist and a lot of gore.
Unhinged is an American action thriller film directed by Derrick Borte. It stars Russell Crowe as Tom Cooper, Caren Pistorius as Rachel Flynn, Gabriel Bateman as Kyle Flynn, and Jimmi Simpson as Andy. Other cast members include Austin P. McKenzie, Juliene Joyner, Stephen Louis Grush, and Anne Leighton. Additionally, the film stars Michael Papajohn as Cop and Devyn Ayers as Deborah Haskell.
The plot of Unhinged is not very clever, but it's entertaining nonetheless. Russell Crowe channels Michael Douglas in a brilliant performance as Ted Bundy, and the film's final act is a great climax. Despite its utterly ludicrous story, Unhinged is a fun and entertaining film that celebrates stupidity and its consequences. It will be an important part of the 2020 cinematic landscape.