Movies About Kings and Queens
Movies about Kings and Queens are for a real niche and select audience. There are some exceptions though like a King Arthur movie, which has a lot of fantasy intertwined in some of its lore. There's also some fascination with movies about Queens that are based on historical facts, like a Queen Elizabeth movie and her fascinating rise to power.
That being said, King movies on Netflix are one of their best performers and there are a couple of Netflix exclusives such as The King and The Outlaw King. Without further ado, let's check out 10 amazing movies about Kings and Queens that we've watched through the years. Let's begin!
The King (2019)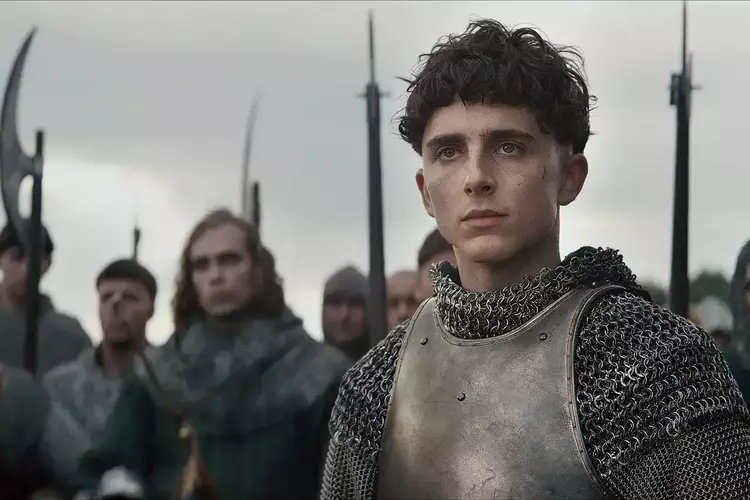 "The King," a sweeping epic that premiered at the Venice Film Festival. The movie is set during the reign of King Henry IV, played by Ben Mendelsohn. As he tries to survive a civil war, he is besieged by dark forces who manipulate him for their purposes. This is a complex and fascinating tale, and Chalamet delivers a dazzling performance.
Timothee Chalamet's Prince Hal, the heir to the fabled Battle of Agincourt, tries to avoid violence and court life with his father. Though he is destined to be king, he's not sure he wants the job when Henry IV dies. His vain younger brother Thomas (Dean-Charles Chapman), a relegated knight in Eastcheap, is comic relief. The movie is one of the best King movies on Netflix. Pattinson is likewise amazing in this film as the evil Dauphin to France. Movies like The King are commonly found on Netflix for their appeal to both male and female audiences.
Outlaw King (2018)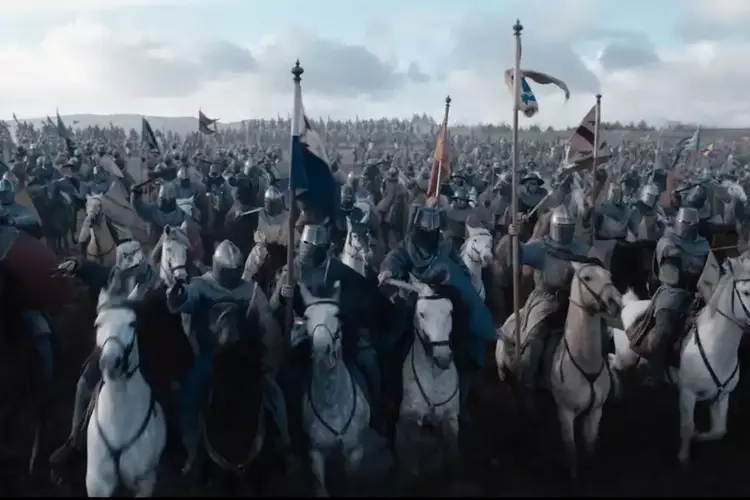 Outlaw King is a medieval war epic with a TIFF premiere. Its period overlaps with the time of Braveheart, the acclaimed film that starred Mel Gibson as William Wallace. Director David McKenzie's movie is for lovers of medieval warfare, and the film's gruesome battle scenes, and lingering conversations about duty, land, and the law are sure to appeal to fans of the genre.
The Outlaw King is a historical drama starring Chris Pine and directed by David Mackenzie. It's one of the first major film adaptations of Robert Bruce's life. Chris Pine previously starred in Hell or High Water and The King of Kings, which also debuted on Netflix. It's currently streaming on Netflix and looks like it will become one of the streaming blockbusters of the fall and winter seasons. It's one of those Netflix movies like The King (2019).
Outlaw King's history lesson is a sluggish mix of historical exposition and human elements. The movie was initially longer than its Netflix release, and some critics thought it dragged in the first act. Director David Mackenzie, however, cut the movie extensively and has now released it in a cleaner form. In a movie of this nature, he's proved to be a master of period drama.
However, while "Outlaw King" received good reviews, many critics were unimpressed with the film. Its Metacritic score is only a "60," and one critic called it an attempt to return the struggle for freedom to its primal roots. Nonetheless, the film's lackluster acting and the clumsy script didn't do it any favors. However, the movie's truncated version is a better film than its original.
Elizabeth (1998)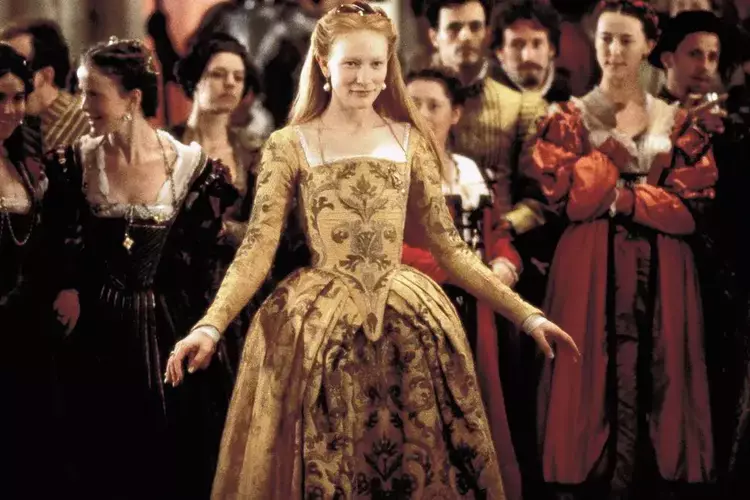 In the 1998 film, the queen of England is faced with a variety of challenges, including crumbling infrastructure, a hostile neighbor, and a treasonous noble. To avoid the inevitable turmoil, Elizabeth is advised by her advisors to marry and produce an heir as quickly as possible. However, Elizabeth defers the decision while continuing her illicit affair with the English noble Lord Robert Dudley. She also finds herself in love with a Protestant exile back from France, Francis Walsingham.
The actors who appear in this historical drama are top-notch. The performances from Cate Blanchett, Joseph Fiennes, Christopher Eccleston, and Cathy Burke are all fantastic. Even the ex-Manchester United footballer, Eric Cantona, plays an important role. The film's historical accuracy is superb. It shows the corruption and mistrust in Queen Elizabeth's court, as well as her political marriages and unsuitable suitors.
The movie received positive reviews from critics and the general public, and currently holds a fresh rating of 82% on Rotten Tomatoes. Unlike many historical dramas, Elizabeth isn't a conventional biopic, and its star Cate Blanchett brings a strong performance to the role. But there are some major flaws in the movie, and it's not without merit. The actresses make the movie worth watching.
The film is based on real-life events and is a retelling of the events of the era. Queen Elizabeth was born to a wealthy family and was a great romantic. She was also a strong leader, and her role in the movie is portrayed as a confident, dominant, and capable leader. Although she had a reputation for being a domineering queen, she was a warm-hearted person who was a true romantic. While she was still a young woman, she was a strong and dominant queen and initiated the English Golden Age.
King Arthur (2004)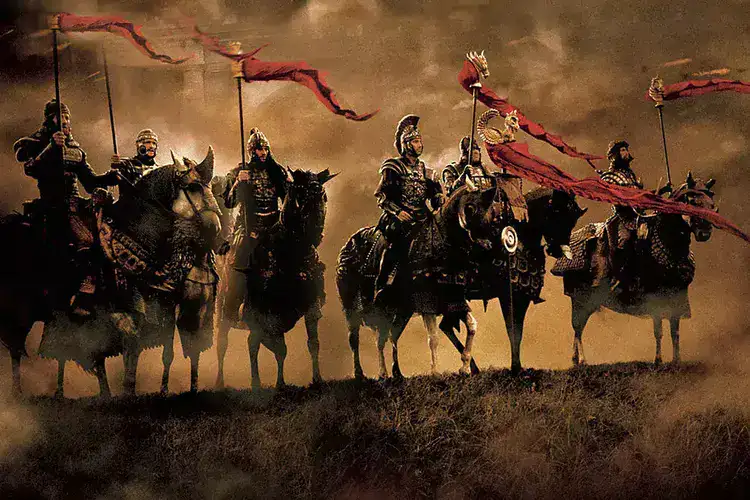 Movies like King Arthur usually involve a lot of magic and fantasy but this movie focuses more on the excessive expansionist policies of Rome. It's a reinterpretation of the Arthurian mythos and this one portrays him as a Roman officer and his knights are named Lancelot, Tristan, Galahad, Bors, Gawain, and Dagonet.
This interpretation of movies like King Arthur was really well done. It even had Guinevere and Merlin, as a slave and as a Woad spiritual leader respectively. Arthur here is only half British and half Celt, so half of him understands the plight of the conquered native Woads.
The main story is about Arthur and his men given one last task to pick up a patriarch in one of Rome's territories since they wish to evacuate him and relinquish control of the area back to the natives. Arthur has a moral dilemma about the Roman way of life and revisits his roots which prompts him to fight for them against the incoming Saxon army.
Mary Queen of Scots (2018)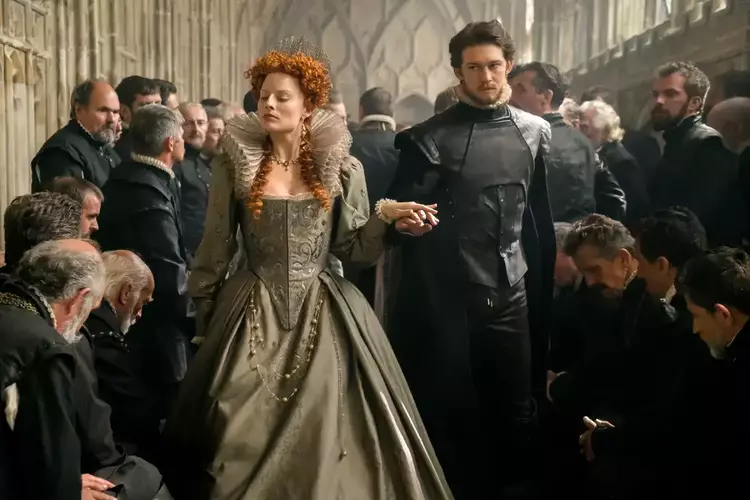 If you are considering a trip to the theater to see Mary Queen of Scots, you should know what to expect. The historical drama is based on the 2004 biography by John Guy. Saoirse Ronan and Margot Robbie star as Mary and Queen Elizabeth, respectively. Other actors playing supporting roles include Jack Lowden and Joe Alwyn. The film was well-received by critics but has its share of flaws.
In the film, we will learn how Mary's relationship with her half-sister Elizabeth grew throughout the years. They kept in touch and even considered making Mary her heir. Elizabeth eventually had her son, James, but the Catholics in England were very jealous of her daughter, and the English monarchy was not happy with the prospect. The two women maintained correspondence with each other for many years and Elizabeth was forced to make a choice. The Queen of Scots claim to the throne made Elizabeth extremely vulnerable.
The story of the film follows Mary as she discovers that Elizabeth and Darnley had a plot to weaken her rule. She convinces Darnley to go with her, and the two go to Scotland. But before they can make it official, Elizabeth's smallpox makes Mary agree to the marriage. But Darnley soon turns out to be in bed with David Rizzio. She spares both of them but does not give up on her marriage to Darnley.
Elizabeth The Golden Age (2007)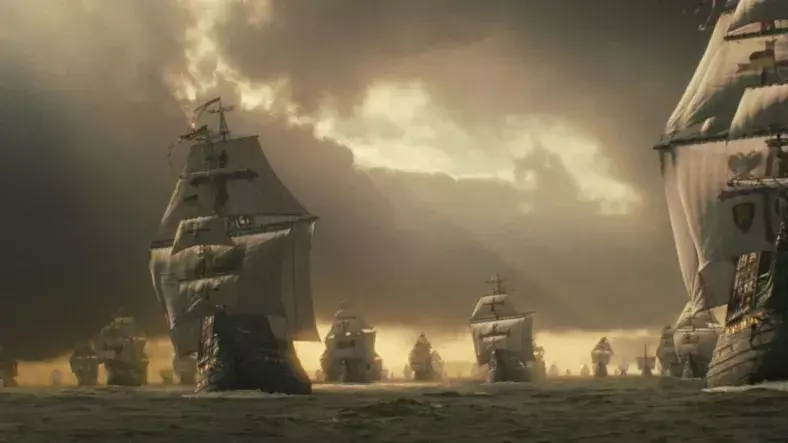 Elizabeth The Golden Age is a biographical period drama film directed by Shekhar Kapur. It is the sequel to the 1998 art house hit Elizabeth, which starred Cate Blanchett as the Virgin Queen. The first film celebrated Protestantism's triumph over Catholicism. This sequel focuses on the Catholic faith. However, it is not without its share of controversy. However, there were a few positive reviews for the film.
Mary is played by Samantha Morton. Elizabeth's dilemma over Mary's death is well-portrayed by Morton. However, the movie's focus on romantic intrigues and sea battles over the political drama undercuts the ability of an audience to engage with a real historical drama. The movie's climax comes when Philip and the Catholics decide to wage war. Despite its flaws, the film is a worthy watch.
Religious belief is not sensitively represented. There are several scenes of women in brief nudity and plenty of scenes of torture. Although Philip is not explicitly killed in the movie, his actions are rationalized through the fact that he is on a mission from God. However, despite the gloomy tone, this movie's religious content is highly questionable. The movie's morality is questionable and there are several issues at stake in this film.
Anonymous (2011)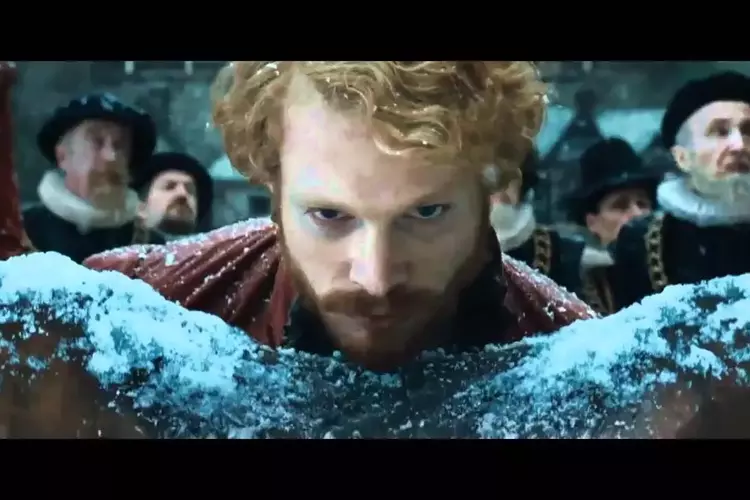 "Anonymous" is a period drama directed by Roland Emmerich and written by John Orloff. It is a fictionalized version of the life of Edward de Vere, a courtier, poet, and patron of the arts during the Elizabethan period. While the film does not directly reference Shakespeare, it suggests that he was the author of many of the great works of literature. The film stars Rhys Ifans as the titular character and Vanessa Redgrave as Queen Elizabeth I.
The movie takes liberties with historical detail. It depicts Elizabethan England with stunning computer-generated imagery, including the architecture of Tudor London. While the movie does not claim to be historically accurate, it recasts Elizabethan England as a police state, with the Tower of London serving as a Stalinist jail. Soldiers hunting seditious writing also set a public playhouse on fire. However, it is important to note that Anonymous uses no political counterweights and does not claim to be a historical document.
Braveheart (1995)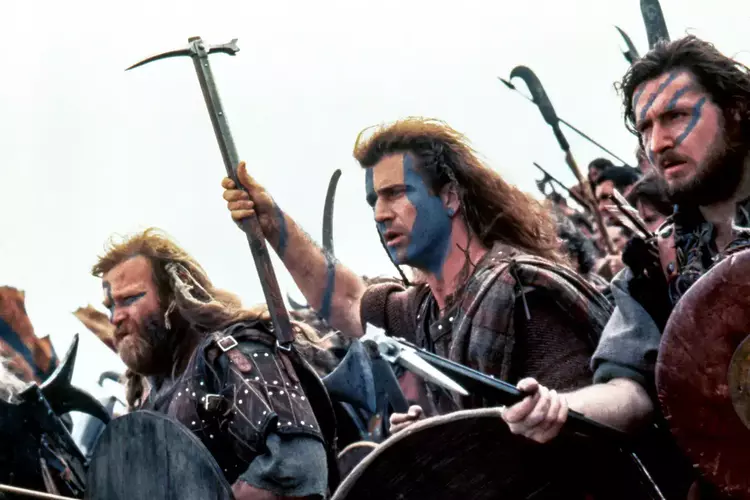 The 1995 movie Braveheart is a drama based on the blind Harry poem from around 1488. It received a lot of critical acclaim but also a fair share of criticism for its historical inaccuracies. The film received several Academy Awards, winning Best Picture, Best Director, Cinematography, Sound Editing, and Best Original Dramatic Score. The film was distributed by Paramount Pictures in North America and 20th Century Fox internationally.
Braveheart is a 1995 American epic movie starring Mel Gibson as Scottish leader Sir William Wallace. It portrays the life of Wallace in the 13th century, leading the Scots in the First War of Scottish Independence against King Edward I of England. Patrick McGoohan, Paul Giamatti, and Mel Gibson also star in the film. Based on the 15th-century epic poem by Blind Harry, the film won the Academy Award for best picture.
The film has nice moments and is entertaining to watch. However, it is too long and contains too many glaring inaccuracies. Overall, it's a weak Best Picture nominee. But if you enjoy Mel Gibson, you'll probably enjoy the movie. It's well worth a rental. So why is it so underrated? Aside from the great war scenes, Braveheart is also a good romantic comedy.
Queen Elizabeth II (2006)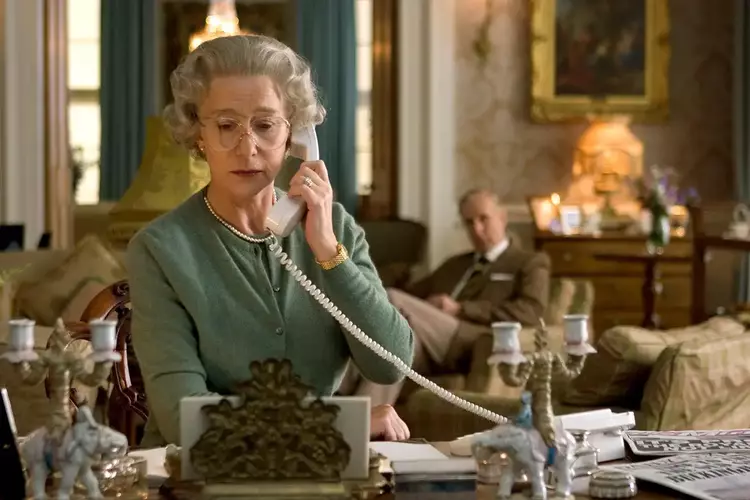 Queen Elizabeth II is a biopic of the Queen of England, played by Helen Mirren. It's a movie about Queens life from an insider's perspective and offers a fresh, engaging take on the current British monarchy. The movie stars Helen Mirren, Michael Sheen, Helen McCrory, Alex Jennings, Roger Allam, Sylvia Syms, and others. Director Stephen Frears aims to make the Queen come alive as we watch her.
Elizabeth's relationship with Prince Philip is a subject of intense and literate drama. It depicts decades of not saying, defining the dynamic between Elizabeth and Philip. In the end, we see her as more of a Camilla Parker-Bowles than the Elizabeth we know today. It's a genuinely affecting portrayal of a difficult period in the Queen's life.
Helen Mirren has been nominated for several awards for her performance in Queen Elizabeth II. She was awarded a Golden Globe for her role and nominated for a Best Actress Oscar. The film's soundtrack, written and performed by Alexandre Desplat, received numerous accolades, including the Academy Award for Best Original Score and a BAFTA for Best Film Music. The movie was a hit with both critics and the general public.
The British Royal Family is one of the most popular in the world, and Elizabeth was a member of the British royal family. Whether the royal family is popular or not, she never lacked the courage to make the right decisions. The British people still firmly support the monarchy, despite its shortcomings. And the idea of a republic is not widely supported. So, what does Queen Elizabeth II do?
Kingdom of Heaven (2005)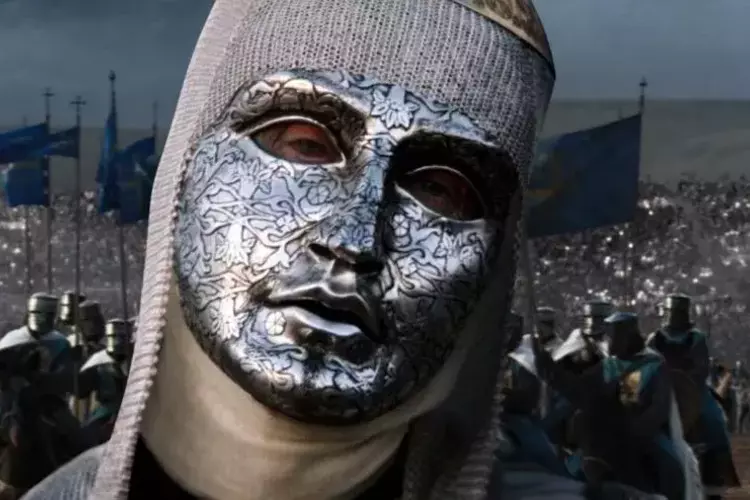 The Kingdom Of Heaven is an uneven and flawed film that attempts to present historical events through a postmodernist prism. It lacks a solid storyline and its romantic elements – Eva Green as an espionage queen and Balian as a pious Christian monk – are largely ignored. The film's political satire is a bit one-dimensional, but the film does portray some compelling and heartfelt scenes. That being said, movies like The Kingdom of Heaven register well with movie fans for their action and great casting.
One of the most problematic elements of the film is its portrayal of Christianity. The film's main character, Reynald, is a big, crusty patsy who has shady motivations. His prancing in the cell reveals how twisted his ambitions are for Mecca. Fortunately, a second director's cut was released in December 2005, and its resulting 45 minutes were restored.
One of the most interesting scenes in the film involves the death of Balian's wife, and his son's birth. Balian is asked to marry her son, which the king subsequently refuses. Despite his dreadful reprimand, he refuses. Afterward, he meets with Balian and sings her a song. Eventually, the king's brother decides to release Balian from prison, which leads him to befriend the priest.
While it's not a happy ending, the film is a fascinating fantasy movie about kings. The cast includes Orlando Bloom as the dour Balian, who is mourning his dead wife. Balian is then taken to the Holy Land by Sir Godfrey of Ibelin, a Christian knight who leads the rebirth of the Crusades. In the meantime, the Templars plot to undermine the detente between Christians and Muslims under King Baldwin.