Shows Like Twin Peaks
If you're a fan of shows like Twin Peaks, then you might be interested in checking out some other shows that have similar vibes but unfortunately got cut short. While these shows didn't get the same amount of attention as Twin Peaks did, they each offer their own unique take on the mystery genre. So if you're looking for something to fill the void left by Twin Peaks, then check out these five shows below.
Sharp Objects (2018)
Sharp Objects is an American psychological thriller television miniseries based on a novel of the same name by Gillian Flynn. The series was created by Marti Noxon and directed by Jean-Marc Vallée.
It stars Amy Adams as Camille Preaker, a newspaper journalist from Chicago who returns to her hometown of Wind Gap, Missouri to cover the murders of two young girls.
The cast also includes Patricia Clarkson, Chris Messina, Eliza Scanlen, Matt Craven, Henry Czerny, Taylor John Smith, and Sophia Lillis. Principal photography for the series took place in Atlanta, Georgia. The series premiered on HBO on July 8, 2018. Sharp Objects is a limited series that consists of eight episodes.
The Terror (2018)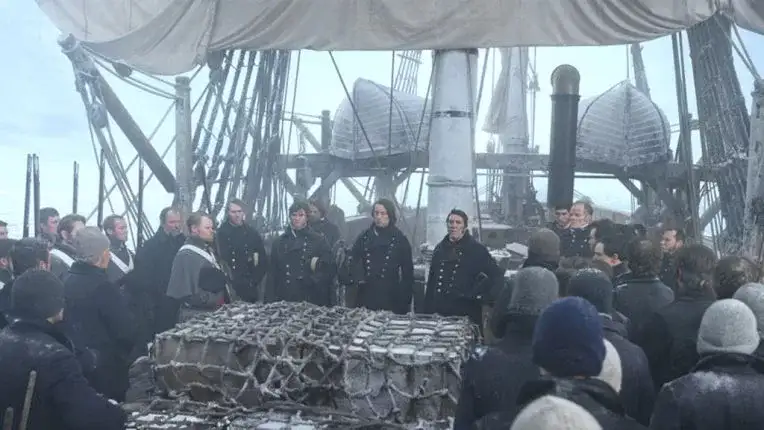 The 2018 tv series The Terror is set in 1847 when a Royal Naval expedition led by Sir John Franklin departed England in search of a Northwest Passage through the Arctic. The expedition soon becomes trapped in ice, and as the crew begins to starve, they are slowly picked off by a mysterious predator.
The Terror is loosely based on a true story, and the cast includes Ciaran Hinds, Jared Harris, and Tobias Menzies. The series was shot in Calgary, Alberta, and it ran for two seasons. The first season was brilliant but then it was later found out to be an anthology series which disappointed a lot of fans.
The Outsider (2020)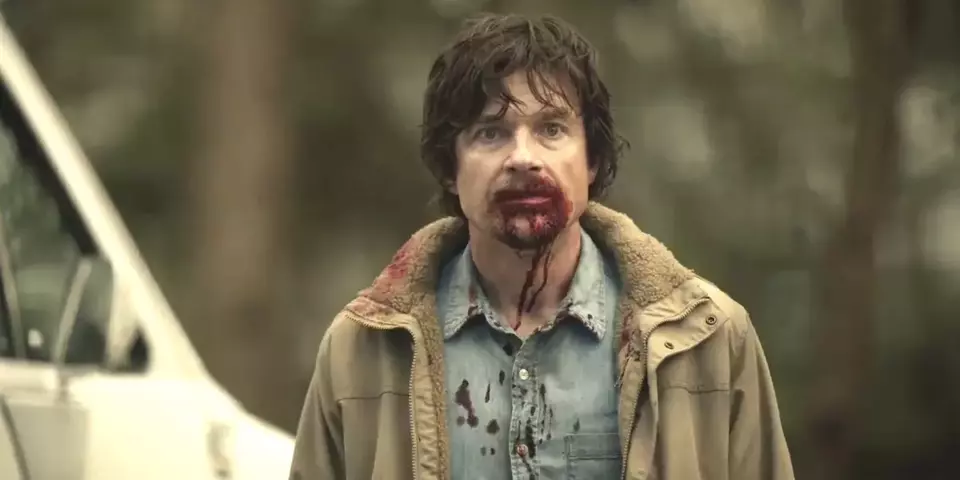 The Outsider is a 2020 American TV series based on the novel of the same name by Stephen King. The series was adapted for television by Richard Price and directed by Jason Bateman.
It stars Ben Mendelsohn as detective Ralph Anderson, Cynthia Erivo as private investigator Holly Gibney, Bill Camp as Terry Maitland, Mare Winningham as Police Chief Gloria Fowler, Paddy Considine as district attorney Bill Tench, Julianne Nicholson as Detective Mayaburst Toppenish, and Jason Bateman as Howard Salomon. The Outsider received positive reviews from critics. Rotten Tomatoes gave the first season an approval rating of 87%.

The first season premiered on January 12, 2020, and consisted of 10 episodes. The series is set in the fictional town of Flint City, Oklahoma. Anderson is investigating the murder of a young boy, Wesley Poole. The crime appears to have been committed by Maitland, who is a popular little league coach and teacher. However, Anderson and Tench begin to suspect that there is more to the case than meets the eye. Enter Holly Gibney, a private investigator with a unique skill set that may help to solve the case.
Wayward Pines (2015)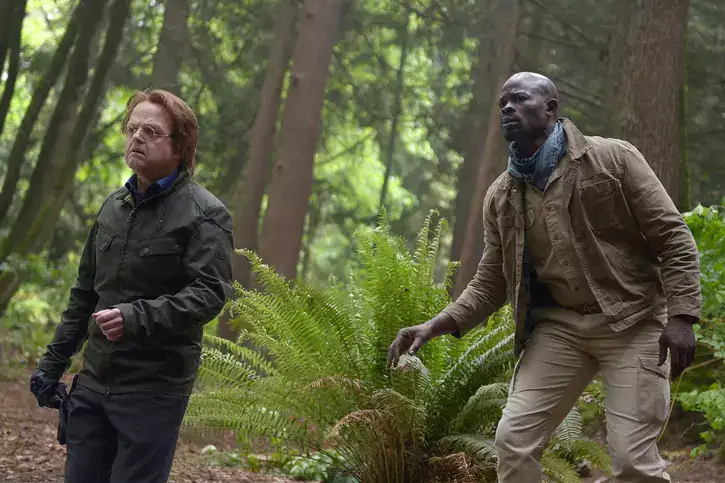 The 2015 TV series Wayward Pines is a mystery/thriller set in the titular town of Wayward Pines, Idaho. The first season follows Secret Service Agent Ethan Burke (Matt Dillon) as he tries to find out what happened to two missing agents who were investigating the town. He soon discovers that the town is full of secrets and that it may be impossible to leave.
Wayward Pines was a great story that unfortunately got canceled. The show was about a town that was stuck in time and the people who lived there. It was a fascinating concept and the show was executed well. The acting was top-notch and the plot was intriguing. Unfortunately, the show was canceled before it could really reach its full potential. It's a shame that such a great show had to be canceled, but at least we have the memories of it.
The cast also includes Melissa Leo, Carla Gugino, Toby Jones, and Shannyn Sossamon. The series was created by Chad Hodge and directed by M. Night Shyamalan. It aired for two seasons on FOX before being canceled.
Twin Peaks (1990)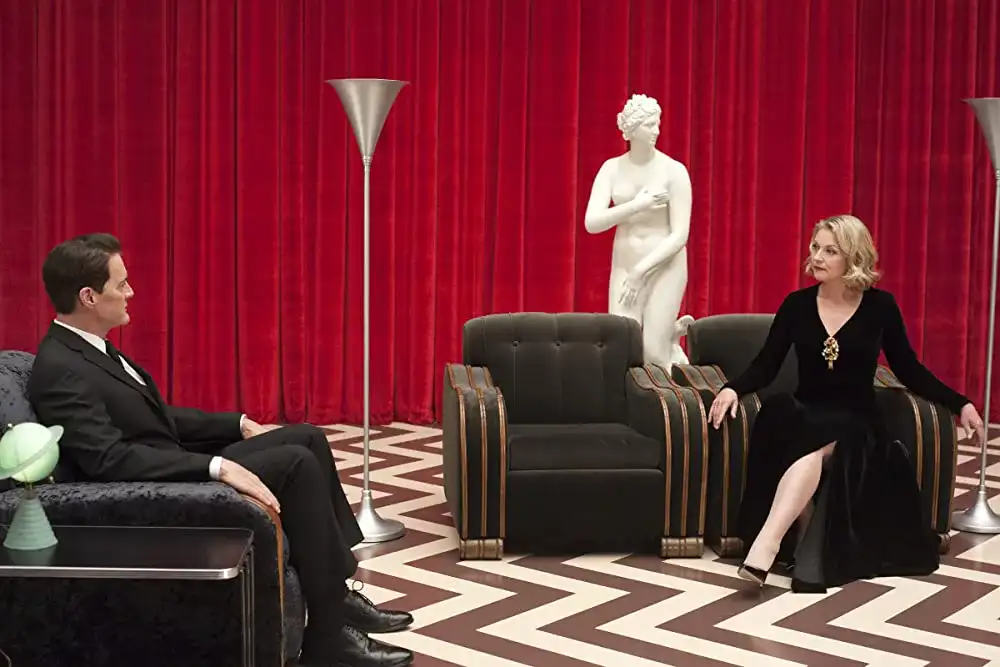 Created by David Lynch and Mark Frost, Twin Peaks was a television series that aired on ABC from 1990 to 1991. The show was set in the fictional town of Twin Peaks, Washington, and followed the investigation into the murder of teenager Laura Palmer.
The cast included Kyle MacLachlan, Sheryl Lee, Ray Wise, Madchen Amick, and Lara Flynn Boyle. Twin Peaks was filmed in North Bend, Washington, and Vancouver, British Columbia. It lasted for two seasons and a total of 30 episodes.
The 1990 TV series Twin Peaks was ahead of its time in many ways. For one, it depicted a small town with a dark underbelly, which was relatively rare on television at the time. It also featured strong female characters, complex plot lines, and surreal elements that defied conventional television norms.
In doing so, Twin Peaks helped to usher in a new era of television that heralded complex storytelling and more nuanced characters. In addition, the show's unexpected success showed Hollywood that there was an appetite for offbeat programming, paving the way for other daring TV series like The X-Files and Lost. In many ways, then, Twin Peaks can be seen as a harbinger of the "Golden Age" of television that we now find ourselves in.
Thanks to shows like Twin Peaks, we now enjoy a richer landscape of television programming that challenges us, entertains us, and even enlightens us.
The Girlfriend Experience (2016)
The Girlfriend Experience is a 2016 American television series created, written, and directed by Lodge Kerrigan and Amy Seimetz and starring Riley Keough as Christine Reade, a law student, and an intern who also works as a high-end escort. The first season consisted of 13 episodes and aired on the Starz network from April 10 to June 26, 2016. Filming took place in Toronto, Canada. The budget for the first season was $3 million.
The Girlfriend Experience is a drama that explores the relationships between escorts and their clients. It's a gritty look at the world of high-priced call girls that goes beyond the typical sex workers-for-hire storylines. Christine is intelligent and ambitious, but she's struggling to pay her tuition. When she meets a fellow law student who introduces her to the world of escorting, she decides to give it a try. She soon finds herself drawn into a complicated web of politics and corruption.
The series has been praised for its strong performances, beautiful cinematography, and unapologetic look at the seedy underside of the escorting business. If you're looking for something different from your usual television fare, check out The Girlfriend Experience
Boss (2011)
'Boss' was a drama on Starz starring Kelsey Grammer and is set in the Chicago political system. I watched the premiere episode, and while the plot isn't particularly subtle – there are several parallels with The Wire – it's not very subtle. It also relies heavily on broad-brushstroke images and soap opera plotlines. In the end, I wasn't very invested, but I still found Boss fascinating and thoroughly enjoyable.
The slick style of the show helps the series look great on Blu-ray. The episodes are shot in 1080p AVC resolution, which makes them well suited for HD viewing. Additionally, the show's use of natural light means that the picture looks very good. Solid textures and clear details are other pluses. Despite the high price tag, it's well worth watching.
Although Boss has undergone cancellation after two seasons, the show would have been a better hit if it had aired during its peak ratings. Because of the political climate in the United States, the show's plot would have been more relevant now than when it was originally aired. With political dramas resurgent, Boss could have easily been renewed for a fifth or sixth season. Regardless, the show's premise has made it a compelling and well-crafted drama.
"Boss" has a powerful "it" factor. From the opening credits, it announces itself with authority. In the world of cable television, that's a big deal, and it could make all the difference for Starz. If the show becomes a hit, it might even attract more creative producers to the network. It's a great first series for a network like Starz.