After Movies in Order
The After movies in order are a set of young adult movies based on the worldwide phenomenon book series of the same name written by Anna Todd. The After books were such a huge hit in the young adult romance category that the movies were sure to follow.
The films starred Josephine Langford and Hero Fiennes Tiffin as title characters, Tessa Young and Hardin Scott respectively. The series follows the story of Tessa Young, a college student who falls in love with the bad boy Hardin Scott. The films were all released on Netflix, with the first film premiering on the streaming platform in 2019.
The After series was a commercial success for Netflix, with all three films becoming some of the most-watched movies on the platform. The After movies on Netflix were praised for their story and cast, with many viewers calling the series a must-watch. If you're looking for a romantic movie series to binge-watch on Netflix, be sure to check out the After films!
After (2019)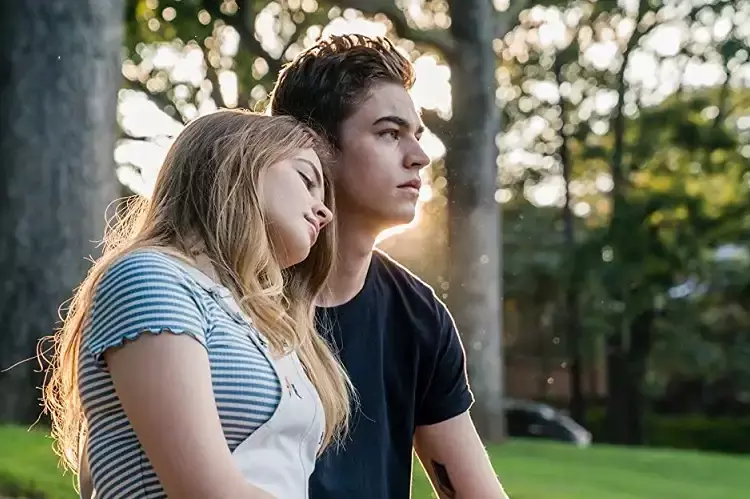 Based on the popular young adult novel by Anna Todd, After follows Tessa Young (Josephine Langford), a freshman in college who falls for the bad boy on campus, Hardin Scott (Hero Fiennes Tiffin). While their relationship starts off on the wrong foot, the two eventually develop a deep connection that changes both of their lives forever.
While the novel was originally published as fan fiction for the One Direction fandom on Wattpad, it quickly became one of the most popular stories on the site, garnering over 1 billion reads. After Anna Todd signed a deal with Simon & Schuster to publish the story as a book series, the film rights were quickly optioned by Paramount Pictures.
After years of development, the film adaptation of After is finally here, and it does not disappoint. The film perfectly captures the essence of the book, while also expanding on the story in ways that are sure to please fans of the novel.
Josephine Langford and Hero Fiennes Tiffin have incredible chemistry as Tessa and Hardin, and their performances are sure to leave you swooning. The film also features an amazing supporting cast, including Selma Blair, Jennifer Beals, Peter Gallagher, and Dylan Sprouse.
If you're a fan of the book, or simply a fan of amazing young adult romance films, you need to see After. It's a beautiful, heart-wrenching story that will stay with you long after the credits roll.
After We Collided (2020)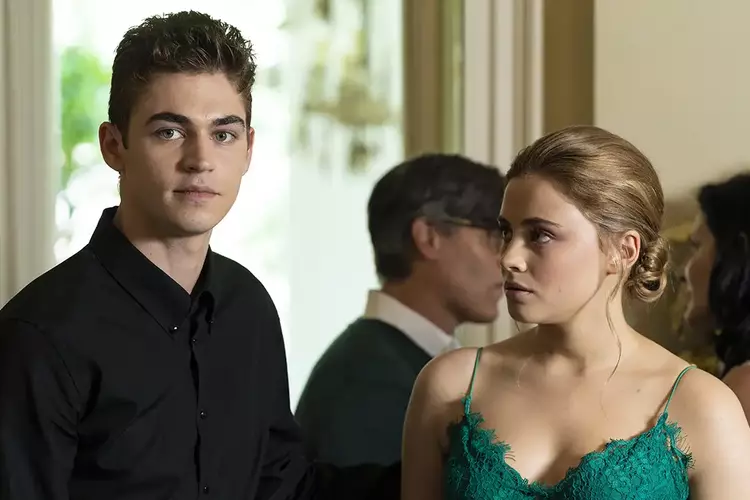 The long-awaited sequel to the hit novel-based film "After" is finally here! "After We Collided" (2020) is an intense and heart-pounding romance that will leave you breathless.
Tessa Young (Josephine Langford) is a college student who seems to have it all – she's smart, beautiful, and in a loving relationship with the perfect boyfriend, Hardin Scott (Hero Fiennes Tiffin). However, when she meets the dark and brooding Hardin for the first time, she starts to see a side of him that she never knew existed.
As their relationship starts to heat up, Tessa starts to realize that Hardin is not the perfect boyfriend that she thought he was. He's moody, controlling, and often jealous. However, despite all of his flaws, Tessa can't help but be drawn to him.
As Hardin and Tessa's relationship starts to unravel, they must decide whether they can truly love each other despite all of their differences. "After We Collided" is an intense and passionate romance that will leave you breathless.
After We Fell (2021)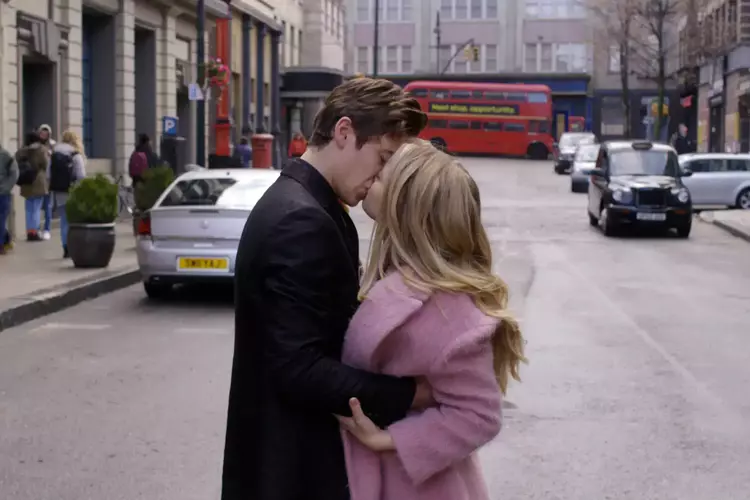 "After We Fell" is a gripping, heart-wrenching love story that will leave you on the edge of your seat.
The story follows Tessa Young (played by Josephine Langford), a college student who falls head over heels for the dangerous Hardin Scott (played by Hero Fiennes Tiffin). Tessa is drawn to Hardin's bad boy persona and finds herself in a passionate, whirlwind relationship with him.
However, as the relationship intensifies, Tessa starts to see a darker side to Hardin. He is possessive, jealous, and often cruel to her. Tessa is torn between her head and her heart, and she must decide whether to stay with Hardin or walk away from him.
"After We Fell" is a thrilling, emotional rollercoaster of a movie that will stay with you long after the credits roll. If you're looking for a pulse-pounding, edge-of-your-seat love story, this is the movie for you.
After Ever Happy (2022)
The long-awaited After Ever Happy movie is finally out, and I for one could not be more excited! For those of you who don't know, the After series is a trilogy of novels by Anna Todd about a college girl named Tessa Young who falls for a bad boy named Hardin Scott. The novels were originally published on Wattpad, and they became so popular that they were turned into movies.
The first movie, After, was released in 2019, and the second movie, After We Collided, was released earlier this year. And now, the third and final movie in the series, After Ever Happy, is finally out!
I have to say, I was a little bit hesitant about this movie. I loved the first two movies, but I was worried that the third one wouldn't live up to the hype. But I'm happy to report that After Ever Happy is just as good as the first two movies, if not better!
The movie picks up where the last one left off, with Tessa and Hardin's relationship on the rocks. Tessa is still trying to figure out who she is and what she wants, and Hardin is still trying to figure out how to be a good boyfriend. They're both still making mistakes, but they're also both trying to learn from them.
I won't give away too much, but I will say that the movie is full of drama, romance, and suspense. It's everything you could want from an After movie and more.
If you're a fan of books or movies, or if you're just looking for a good romantic drama, I highly recommend checking out After Ever Happy. It's a great movie, and I think you'll love it!
Conclusion
The "After" movie franchise has become increasingly popular in recent years, thanks in large part to its roots in romance books for young adults. The franchise's focus on love and relationships has resonated with many viewers, myself included.
While the movies are not without their flaws, I find myself eagerly anticipating each new installment. I hope that the franchise continues to explore different aspects of love and relationships in future movies.