Best Ti West Movies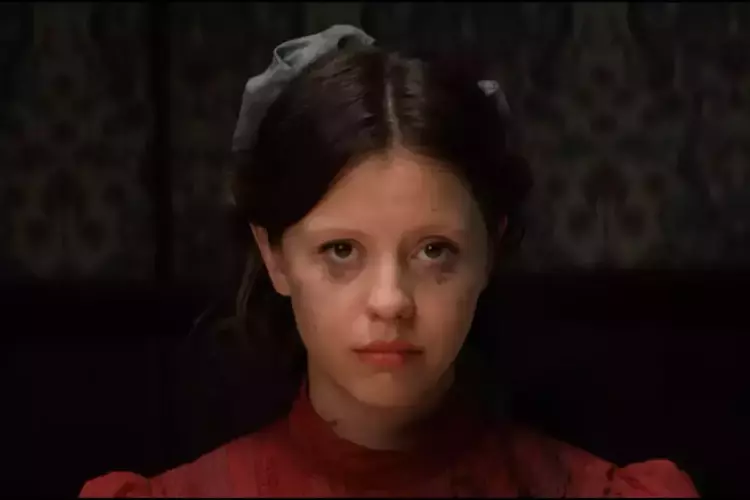 One of the best things about Ti West movies is that they're always unpredictable. His latest trilogy, which starts with X, Pearl, and Maxxine, is no different. Each movie in the trilogy is a stand-alone story, but they all tie together in unexpected ways. Ti West has had his duds along the way, so we selected the best Ti West movies on this list.
West has a knack for creating characters that are both sympathetic and scary. Each character is struggling to deal with their grief in different ways, and West does a great job of exploring the different ways that people deal with loss. The movies are also filled with plenty of suspense and scare, making them perfect for fans of horror movies.
If you're looking for a trilogy of movies that will keep you guessing, then you need to check out Ti West's latest trilogy.
House of the Devil (2009)
The House of the Devil is a 2009 American horror film written and directed by Ti West. The film stars Jocelin Donahue as a college student who takes a babysitting job at an isolated house, only to find herself caught up in bizarre and dangerous events. The film pays homage to horror films of the 1970s and 1980s, recreating the style of those films using filming techniques and similar technology to what was used back then. The film's opening text claims that it is based on true events, a technique used in some horror films like The Texas Chain Saw Massacre.
House of the Devil tells the story of a young college student named Samantha (played by Jocelin Donahue) who takes a babysitting job in a remote, secluded old manor in the woods. From the very beginning, it's clear that something isn't quite right about the house or the family that Samantha is working for. But she takes the job anyway, and it isn't long before she realizes that she's made a grave mistake.
As the movie progresses, Samantha finds herself caught up in a truly nightmarish situation, one that she may not be able to escape from. The question is, can she survive the night? And what, exactly, is waiting for her in the house of the devil?
West directs House of the Devil with a steady hand, slowly ratcheting up the tension until the viewer is absolutely on the edge of their seat. The cast is also excellent, with Jocelin Donahue giving a particularly strong performance as the lead character. If you're a fan of horror movies, House of the Devil is definitely one that you need to check out. It's a truly harrowing experience and one that you won't soon forget.
The Sacrament (2013)
The Sacrament is a 2013 American found-footage horror thriller film written and directed by Ti West. A. J. Bowen and Joe Swanberg play VICE journalists who document their co-worker's (Kentucker Audley) attempt to locate his sister (Amy Seimetz) after she joins a reclusive religious commune. The film's plot is loosely based on the real-life events of the Jonestown Massacre of 1978.
Patrick, a photographer for VICE, takes along a couple of his co-workers as they look for his sister in some remote commune accessible only by helicopter. There he meets the commune's main leader and things do seem quite conducive for his sister's drug rehabilitation. Things go well at the beginning until they start noticing small, creepy things about the cult.
This movie pre-dates "Midsommar" but it feels very similar to the A24 horror hit. The Sacrament gives you an idea of Ti West's visual style of filmmaking, and how he still carries that signature to his latest movies.
In a Valley of Violence (2016)
In a Valley of Violence is a 2016 Ti West Western movie. The movie tells the story of a drifter named Paul (Ethan Hawke), who arrives in a small town seeking revenge for the death of his best friend. The town is ruled by a ruthless mayor (John Travolta) and his henchmen, who have been terrorizing the townspeople. Paul quickly realizes that the only way to get his revenge is to fight back.
The movie is a typical Western, with plenty of shootouts and fistfights. However, it also has a strong emotional core, thanks to the performances of Hawke and Travolta. The cast also includes Karen Gillan, James Ransone, and Taissa Farmiga.
If you're a fan of Westerns or even just a fan of good movies, you should definitely check out In a Valley of Violence.
X (2022)
One of the stand-out horror movies of the past few years is Ti West's "X". The movie, which stars Mia Goth, is a stylish and atmospheric take on the found footage genre. Goth plays two characters in the movie, and she is absolutely brilliant in both roles.
The movie starts off with a pornographic production studio deciding to shoot one of its movies in a desolate Barnhouse in the middle of nowhere. The producer, stars, and his crew go about the filming of the flick when all of a sudden strange occurrences start to transpire. The strange couple who owns the Barnhouse they rented seems a bit too offended by what they were doing.
X will spawn two more films; namely "Pearl" and "Maxxxine".
Pearl (2022)
In 2022, director Ti West will release his long-awaited horror movie "Pearl". The film is a prequel to his cult favorite "X", and part of a planned trilogy of movies. Goth will star as the titular character, a young woman who aspires to escape her personal miserable existence and dreams of becoming famous no matter what the cost. This drives her to do unspeakable things despite her gentle and kind persona.
"Pearl" is a story of redemption and terror. Goth's character is a young woman who is struggling to move out of town and into the city to become somebody. Trapped by her situation, her inner desperation drives her to do unimaginably horrific deeds as her delusion drives her somewhat insane.
West is known for his unique style of filmmaking, which combines realism with a sense of dread. He has said that "Pearl" will be his most terrifying film yet. Goth is a rising star in the horror genre, and she is sure to deliver a chilling performance. "Pearl" is a must-see for fans of horror movies.
Maxxxine is part of a trilogy of films in the "X Universe" by Ti West. Not much is known about the movie for now but earlier sources say that it is set in the events after X. Maxine narrowly escaped the bloodbath that ensued and was able to kill the deranged old woman who turns out to be Pearl, which is the titular second movie in the trilogy. The movie is said to be about Maxine and her life after the events that transpired, although we're not really sure since this teaser doesn't really say much either.
Conclusion
Ti West has been making horror movies for nearly a decade, but it wasn't until recently that he started to gain a wider audience. His films tend to be slow-burning affairs, more interested in atmosphere and tension than cheap scares. This has won him a lot of admirers, but it's also led some to accuse him of being too slow or even boring.
Whatever your opinion of his films, there's no denying that Ti West is a talented director with a unique vision. His best films are unsettling and unforgettable experiences, and even his less successful ones are worth checking out for his distinct style. If you're a fan of horror, or even just curious about what he does, then you owe it to yourself to check out some of Ti West's work.