Fifty Shades of Grey Movies in Order
The Fifty Shades of Grey trilogy has become a cultural phenomenon since its release in 2015, captivating fans around the world with its steamy, thrilling, and often controversial portrayal of the relationship between Christian Grey and Anastasia Steele.
As the saga reaches its conclusion with the release of the third and final installment, it's a perfect time to look back at the entire trilogy, and how the films have both enticed and repelled viewers. From the controversial BDSM themes to the high-profile casting choices, the Fifty Shades of Grey movies in order are a fascinating examination of modern relationships and their complexities.
This blog will take an in-depth look at all three films, exploring what made them so successful, and why they have become such a phenomenon.
Fifty Shades of Grey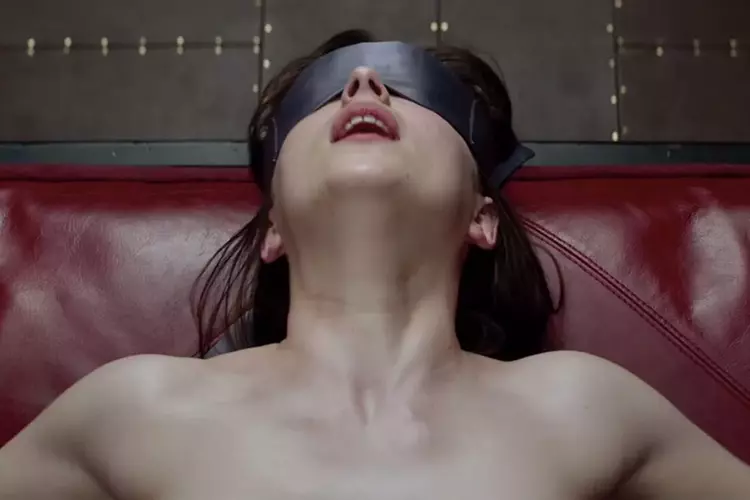 The year 2015 brought us a movie that was nothing short of controversial and unprecedented – Fifty Shades of Grey. The movie was based on a novel of the same name, written by British author E. L. James, and it featured an unconventional love story between two people – Christian Grey and Anastasia Steele.
The movie was met with a lot of criticism, both from viewers and critics alike. Some of the criticisms included its depiction of an abusive relationship involving BDSM, as well as its poor quality of acting and overall production. Despite these criticisms, the movie was still successful due to its immense popularity, grossing over $571 million worldwide.
The movie follows the story of Anastasia Steele, a college student who meets the handsome and wealthy Christian Grey. Anastasia is immediately enraptured by the mysterious and intense Christian, and the two embark on a passionate and intense relationship. Christians' dark and troubled past soon comes to light, as Anastasia discovers that he is a BDSM enthusiast. The movie follows their journey together, as they explore their innermost desires.
Fifty Shades of Grey was a box office success, but it also paved the way for a new genre of movies – erotic romance. It opened the door to a world of fantasy and exploration, as well as an exploration of love and relationships. The movie also brought attention to important topics such as consent and healthy relationships.
If you're looking for a movie that's not just entertaining, but also thought-provoking, Fifty Shades of Grey is the movie for you. It's a classic tale of two lovers, and it explores the beauty and complexity of love and relationships. Whether you're a fan of the book or the movies, Fifty Shades of Grey is sure to provide an unforgettable experience.
Fifty Shades Darker (2017)
Fifty Shades Darker (2017) is the second installment of the popular Fifty Shades trilogy. Based on the best-selling novel of the same name by E.L. James, the movie follows the passionate and tumultuous relationship between Anastasia Steele and Christian Grey.
The movie begins with Anastasia Steele (Dakota Johnson) and Christian Grey (Jamie Dornan) rekindling their relationship after a brief separation. Christian is determined to make the relationship work, even going so far as to offer Anastasia a contract that outlines the rules of their relationship. Despite the contract, Anastasia still finds herself facing many of the same issues that plagued their relationship in the first movie.
The movie follows the couple as they navigate their way through the complexities of their relationship. They face obstacles such as Christian's demanding work schedule and Anastasia's growing discomfort with Christian's need for control. The movie also sees the couple face new challenges, including the introduction of Leila (Bella Heathcote), a former submissive of Christian's who is determined to win him back.
Fifty Shades Darker (2017) is darker and more intense than the first movie. It is filled with scenes of passion and romance as well as tension and suspense. It is a gripping and thrilling story that will keep viewers on the edge of their seats.
The movie stars Jamie Dornan and Dakota Johnson as Christian and Anastasia. Dornan delivers an impressive performance in the role of Christian, a powerful and demanding man struggling with his inner demons. Johnson is equally impressive in her portrayal of Anastasia, a strong and determined woman who is unwilling to give up on her love for Christian.
The movie also features an impressive supporting cast, including Kim Basinger as Elena Lincoln, Eric Johnson as Jack Hyde, Marcia Gay Harden as Grace Trevelyan Grey, Rita Ora as Mia Grey, Tyler Hoechlin as Boyce Fox, and others.
Fifty Shades Darker (2017) is a thrilling and passionate movie that will keep viewers hooked until the very end. It is a must-see for fans of the Fifty Shades trilogy.
Fifty Shades Freed (2018)
The third and final installment of the Fifty Shades Trilogy, Fifty Shades Freed (2018) is a riveting and intense romance that captivates audiences from the very beginning. Christian and Ana are now married, and their relationship is as passionate as ever. But when a woman from Christian's past shows up and threatens to ruin their perfect life, they must face the ultimate test of their love.
The movie begins with Christian and Ana's wedding, which quickly leads to their honeymoon in Europe. During their romantic getaways, the couple is constantly pursued by a mysterious figure, Jack Hyde. Hyde is a businessman who has a vendetta against Christian and is determined to ruin his perfect life with Ana.
The couple soon learns that Hyde is connected to one of Christian's former lovers, Elena Lincoln. He threatens to expose the truth and ruin their marriage if they don't agree to his demands. Christian and Ana must now fight to protect their relationship and keep their secrets from being revealed to the public.
The movie is filled with suspense and thrilling moments as the couple battles Hyde and his team of criminals. Christian and Ana's love for each other is tested as they face numerous obstacles and dangerous situations.
Fifty Shades Freed (2018) is an exciting and gripping film that will keep audiences on the edge of their seats. The chemistry between the two leads is electric and their devotion to each other is truly remarkable. The movie is an emotional roller coaster ride filled with love, danger, and suspense.
Fifty Shades Freed (2018) is a must-see for any fan of the series, and is sure to please even the most demanding of viewers. It is a thrilling, passionate story of love and devotion that will stay with audiences long after the credits roll. The movie is a powerful statement about the power of love and its ability to overcome even the greatest of obstacles.
Conclusion
The Fifty Shades of Grey movie trilogy has taken the world by storm, captivating viewers and sparking a global frenzy. From its inception as a series of books by author E.L. James, the story of Christian Grey and Anastasia Steele has been an international sensation, and its transition to the big screen has only increased its reach and impact.
With the recent release of Fifty Shades Freed, the third and final installment of the trilogy, now is the perfect time to reflect on the entire series and all the highs and lows that have come along the way. In this blog, we will explore the Fifty Shades of Grey movie series in order, from its beginnings to its bittersweet end.