Movies Like Dazed and Confused
If you're looking for a great movie to watch that captures the essence of adolescence, then look no further than the classic film Dazed and Confused. Released in 1993, this movie follows the lives of a group of high school students as they navigate their way through the ups and downs of teenage life.
Featuring an all-star cast, including Ben Affleck and Matthew McConaughey, Dazed and Confused is a must-watch for anyone who wants to relive those carefree teenage years. In honor of its 25th anniversary, here are ten other movies that are just as good (if not better) than Dazed and Confused. One example would be movies like Project X down below.
Project X (2012)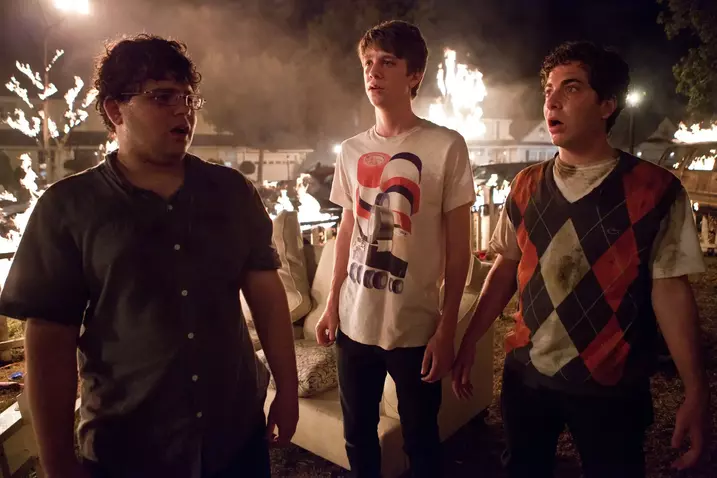 Project X is a 2012 American teen comedy film directed by Nima Nourizadeh and produced by Todd Phillips. It follows three high school seniors—Thomas, Costa, and J.B.—who plan to throw a party that no one will forget, but things spiral out of control. The film is noted for its Depiction of teenage drug and alcohol use.
Project X was released on March 2, 2012, in the United States to mixed reviews from critics but became a success at the box office grossing over $100 million worldwide against its $12 million budget.
Now that we're all adults who know better (or so we tell ourselves), watching movies like Project X feels akin to watching movies like Superbad
Superbad (2007)
Superbad is a 2007 American teen comedy film directed by Greg Mottola and written by Seth Rogen and Evan Goldberg. The film stars Jonah Hill, Michael Cera, Christopher Mintz-Plasse, Bill Hader, Emma Stone, and Seth Rogen.
The main plot follows two best friends (Hill and Cera) as they attempt to purchase alcohol for a party while also dealing with their impending departure to college. Meanwhile, a police officer is trying to track them down. Superbad was released on August 17, 2007, in the United States.
It grossed $169 million on a $20 million budget. It has since become a cult classic.
Ferris Bueller's Day Off (1986)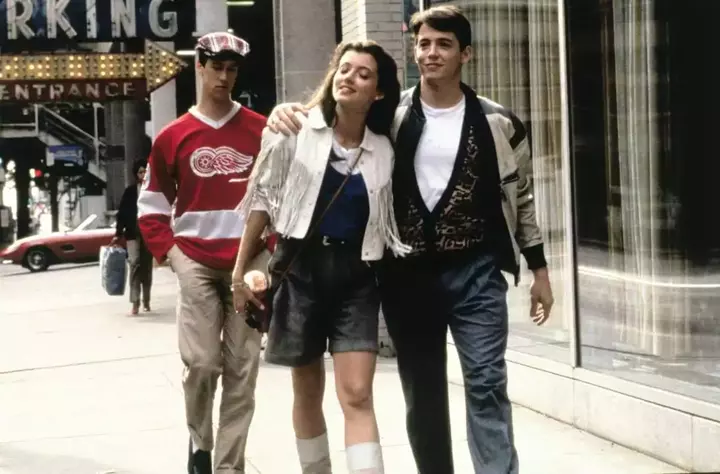 Ferris Bueller's Day Off is a classic 80s movie about a high school kid who takes the day off to have some fun. Featuring John Hughes' trademark humor, the film follows Ferris as he goofs off and tries to outwit his principal and angry parents. If you're in need of a good laugh, look no further than this cult classic!
Did you know that the Ferrari convertible that Ferris borrows for his "day off" was actually only rented for one day? And did you know that the parade scene at the end of the film was shot on location in downtown Chicago? These are just a few of the interesting facts about Ferris Bueller's Day Off that I'll be sharing with you in
Dazed and Confused (1993)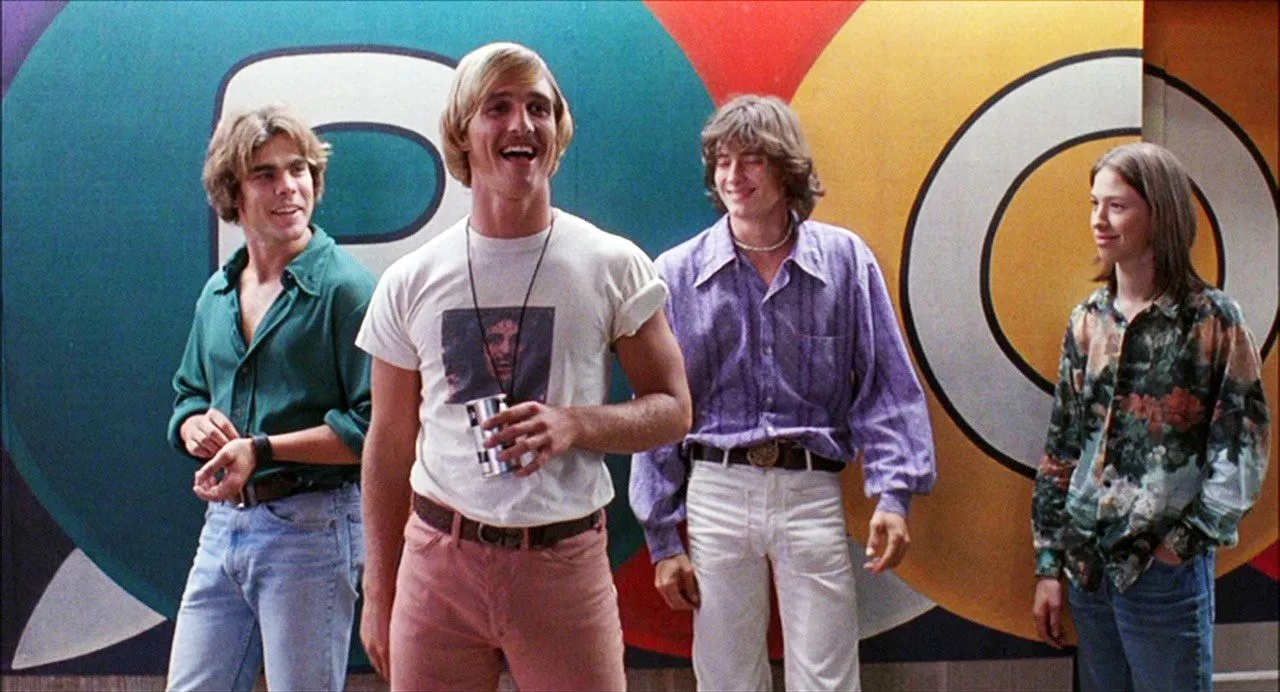 It would be hard to find a movie that captures the angst and uncertainty of being a teenager more than Dazed and Confused. Released in 1993, the film follows a group of high schoolers on their last day of school in 1976.
They're trying to figure out who they are and what they want to do with their lives. And while there's plenty of comedy, there's also an element of poignancy as we see these kids struggling to come to terms with adulthood. If you're looking for a nostalgic trip down memory lane, or if you're just curious about what life was like in the 1970s, then Dazed and Confused is definitely worth watching.
Almost Famous (2000)
If you're a fan of Cameron Crowe, then you're definitely going to want to check out his 2000 film "Almost Famous." The movie tells the story of an aspiring teenage journalist who is given the chance to write for Rolling Stone magazine.
It's an autobiographical tale that is loosely based on Crowe's own experiences as a young writer. "Almost Famous" features an all-star cast, including Patrick Fugit, Kate Hudson, and Philip Seymour Hoffman. If you're looking for a feel-good movie with great music, then be sure to check out "Almost Famous." It's movies like Almost famous that make you remember the music just as much as the movie.
500 Days of Summer (2009)
If you're a fan of indie films and classic romances, then you need to see 500 Days of Summer. This 2009 movie tells the story of a young man named Tom (Joseph Gordon-Levitt) who falls in love with an older woman named Summer (Zooey Deschanel). The film follows the ups and downs of their relationship over the course of 500 days. 500 Days of Summer is an engaging and sentimental film that will leave you feeling all mushy inside. Whether you're a fan of indie flicks or not, I highly recommend checking this one out. It's one of my favorite movies ever!
Stand by Me (1986)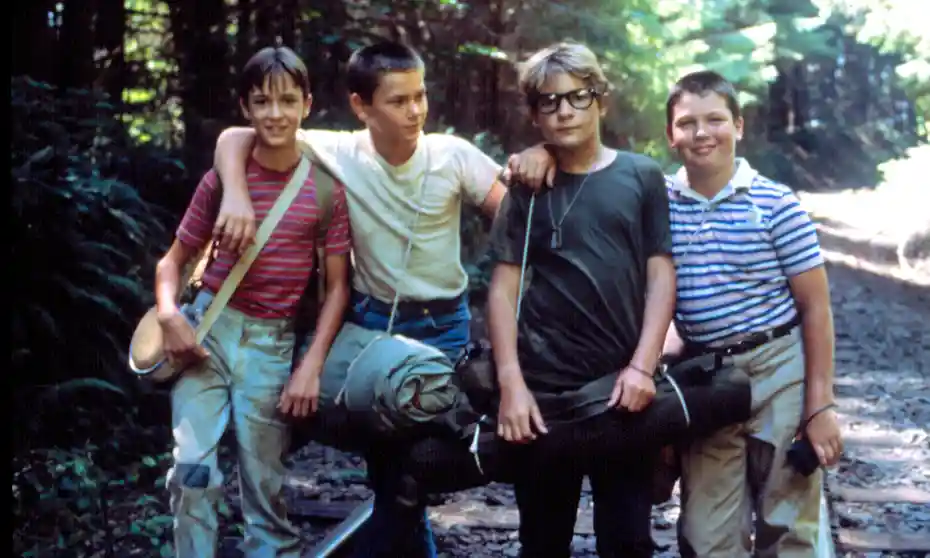 In any given year, there are a few classic films that everyone needs to see. This year, one of those films is Stand by Me (1986). The coming-of-age story tells the tale of four friends who set out on an adventure to find the body of a missing boy. Along the way, they learn about themselves and each other, culminating in an emotionally charged ending. If you've never seen it before, now is the time to change that. Don't miss out on this timeless film.
Fast Times At Ridgemont High (1982)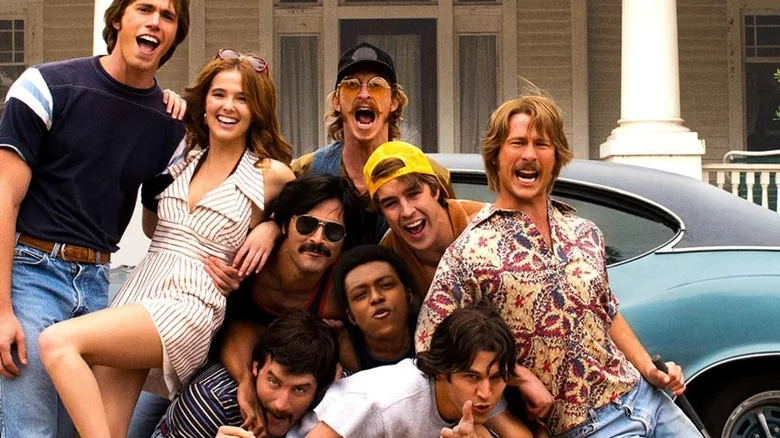 Although it was released over thirty years ago, Fast Times at Ridgemont High is still one of the most iconic high school movies of all time. The film follows the lives of a group of students attending Ridgemont High School in southern California and offers a realistic look at teenage life in America. From relationships to school to drugs and sex, Fast Times at Ridgemont High covers it all. If you're looking for a good laugh and a nostalgic dose of 1980s culture, then this movie is definitely for you!
The Breakfast Club (1985)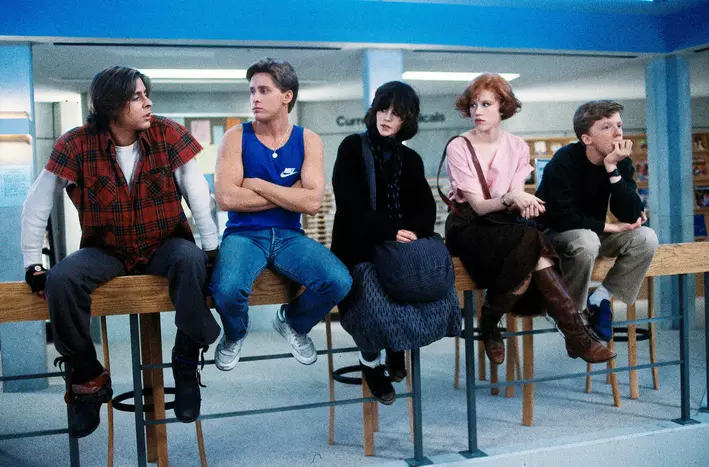 It's a Saturday morning and five high school students with nothing in common are stuck in detention together. They soon discover that they have more in common than they thought as they bond over their shared experiences and struggles.
Movies like The Breakfast Club are about teenage life and the struggles that come with it, written and directed by John Hughes. It was nominated for an Academy Award for Best Screenplay. The film has become a cult classic and is often referenced in pop culture.
Perks of Being a Wallflower (2012)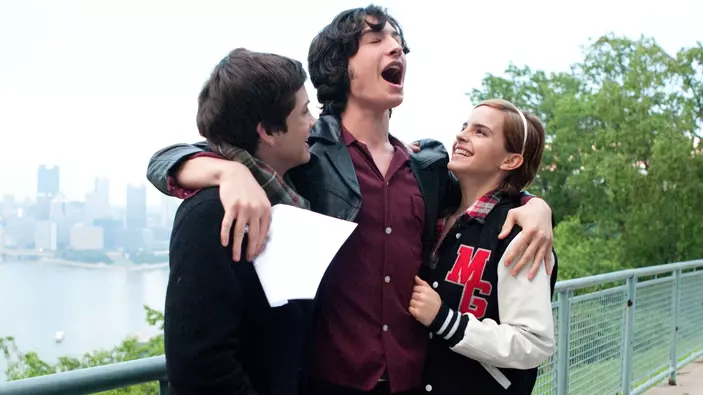 Some books are so difficult to put down that you finish them in a day, while others take weeks or even months. The Perks of Being a Wallflower by Stephen Chbosky is one of those rare books that took me over a year to finish. Not because it wasn't interesting, but because life kept getting in the way. When I finally sat down and read the last pages, I was deeply moved and understood why it has such a cult following.
The story follows 15-year-old Charlie as he starts his freshman year of high school and navigates through the ups and downs of teenage life. With an unconventional style, the book reads more like a personal diary than a novel. What makes it so captivating is the
Final Words
While movies like Dazed and Confused is one of the most popular coming-of-age films, it's not the only great one. What are your favorite coming-of-age movies? Let us know in the comments below. And don't forget to share this post with your friends on social media so they can check out our list, too!