11 Horror Movies like Midsommar
Movies like Midsommar are nothing new, but movies about cults have that strange creepy appeal that audiences love. There have been many Hollywood films involving strange groups, including brainwashing by humans, political organizations, occult, and doomsday groups. But what is it about cults that makes them so interesting and so terrifying?
Resolution (2012)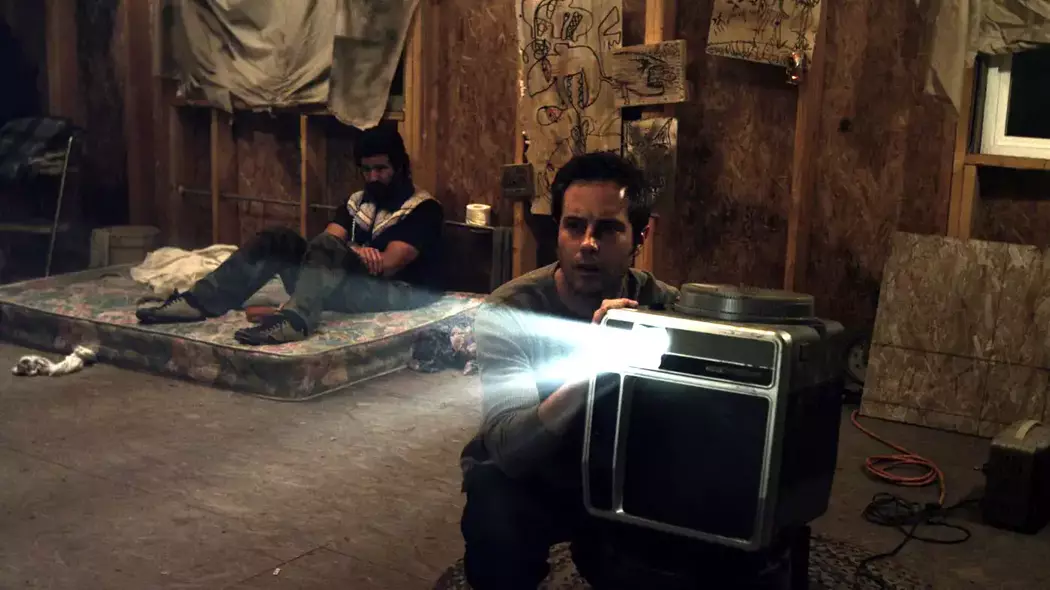 A cult horror hybrid, "Resolution" is an unsettling and compelling movie about a group of people who are all but guaranteed to make you jump out of your seat. The film follows two best friends, a crack addict, and his sober friend, as they spend some time together in an isolated house. As Mike and Chris begin their cold-turkey withdrawals, they reconnect only to find themselves stalked by a sinister force. It offers them sinister offerings and plays scenes of horrific futures.
Resolution is a chilling thriller, and the micro-budget digital special effects make for some great scares. As strange things begin to pile up at the commune, the film builds its tension. At the same time, the film makes fun of the horror subgenre with its creepy atmosphere and dark comedy. Even though it takes place mostly in a cabin, it doesn't feel claustrophobic or contrived.
The Ritual (2017)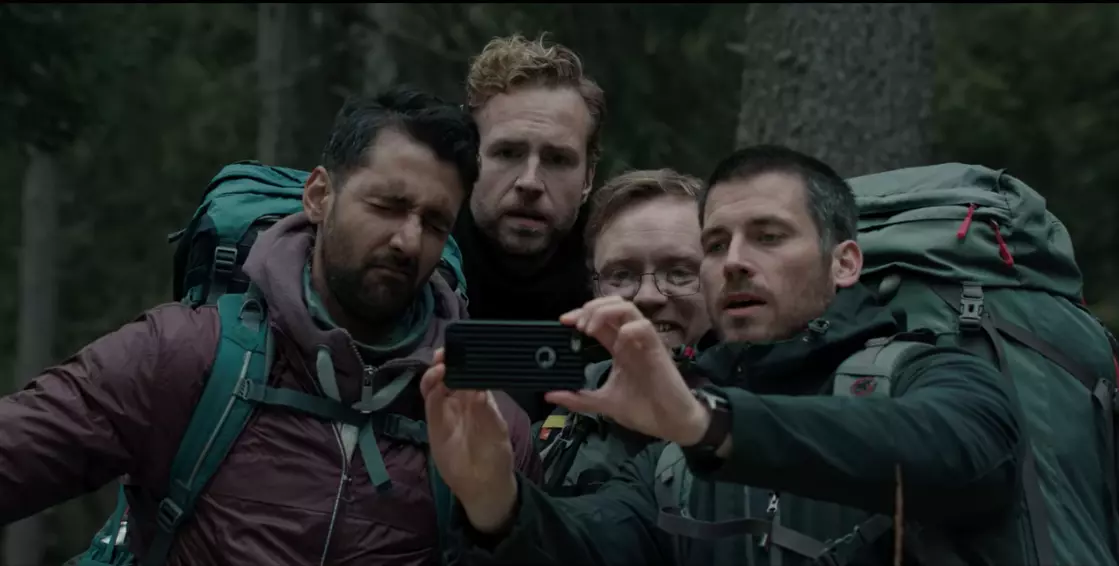 "The Ritual" is one of those psychological horror movies about cults that use symbolism and creepy visuals to create mythology within the wilderness. Despite its lack of originality, the film quickly becomes compelling as the story unfolds. Though the film's opening scenes seem like a rip-off of "The Blair Witch Project," this movie is more than just an imitation of its inspiration. It successfully blends elements of different horror genres, making it one of the best Netflix releases of 2017.
While "The Ritual" doesn't claim to be based on a true story, it does remind us of the mysterious case of the Yuba County Five, which remains unsolved. While "The Ritual" features the stereotypical tough guys, there are moments of horrifying death and an inordinate amount of dreary hangout sessions. In short, "The Ritual" isn't a particularly original movie, but it is one of the best 8-horror movies about cults to watch.
Suspiria (2018)
If you love cult horror movies and want to learn more about the darker side of human nature, consider seeing Suspiria 2018. The film is about a death cult that operates from a dance studio, but it also features other infamous sham occults. It stars Susie Bannion, a transplant from the Mennonite church in Ohio. She moves to Berlin to work with these people, and she is thrown into the heart of a terrifying world of death cults.
Despite its gruesome subject matter, the film's main focus is on the power of religion to shape people's lives. While this may seem like a familiar horror movie about cults, Suspiria is more of a nightmare than a nightmare, and its undercurrent of misogyny is particularly disturbing. The female body is objectified repeatedly, and the movie attempts to question the patriarchal nature of the world's power structure. The movie's climax is bloody and confusing, and it shows how the male gaze affects the way people perceive women.
Us (2019)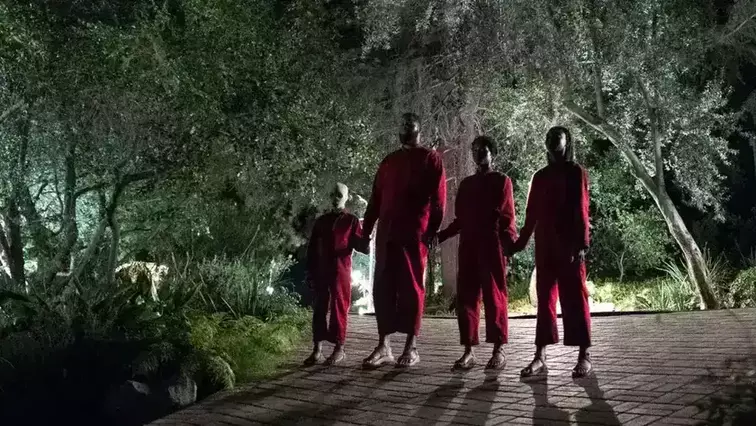 The upcoming Us movie is a scary thriller about doppelgangers. The director of Get Out, Jordan Peele, has a fondness for horror films, and his newest effort is no exception. Us is chock full of frightening scenes, including those where characters use blunt objects to hurt their doppelgangers. In one scene, the doppelgangers stab a person with a pair of sharp scissors. Children are also in danger, and there is strong language (including the "N" word, which is used in a song).
The newest Us movie references the 1984 cult film C.H.U.D., which follows a group of underground tunnel-dwellers who feed off New Yorkers. The cult is usually triggered by a manhole grab, so viewers are warned to stay away from this film until it is finished. However, the cult is not the only group that takes advantage of its victims.
The Lodge (2019)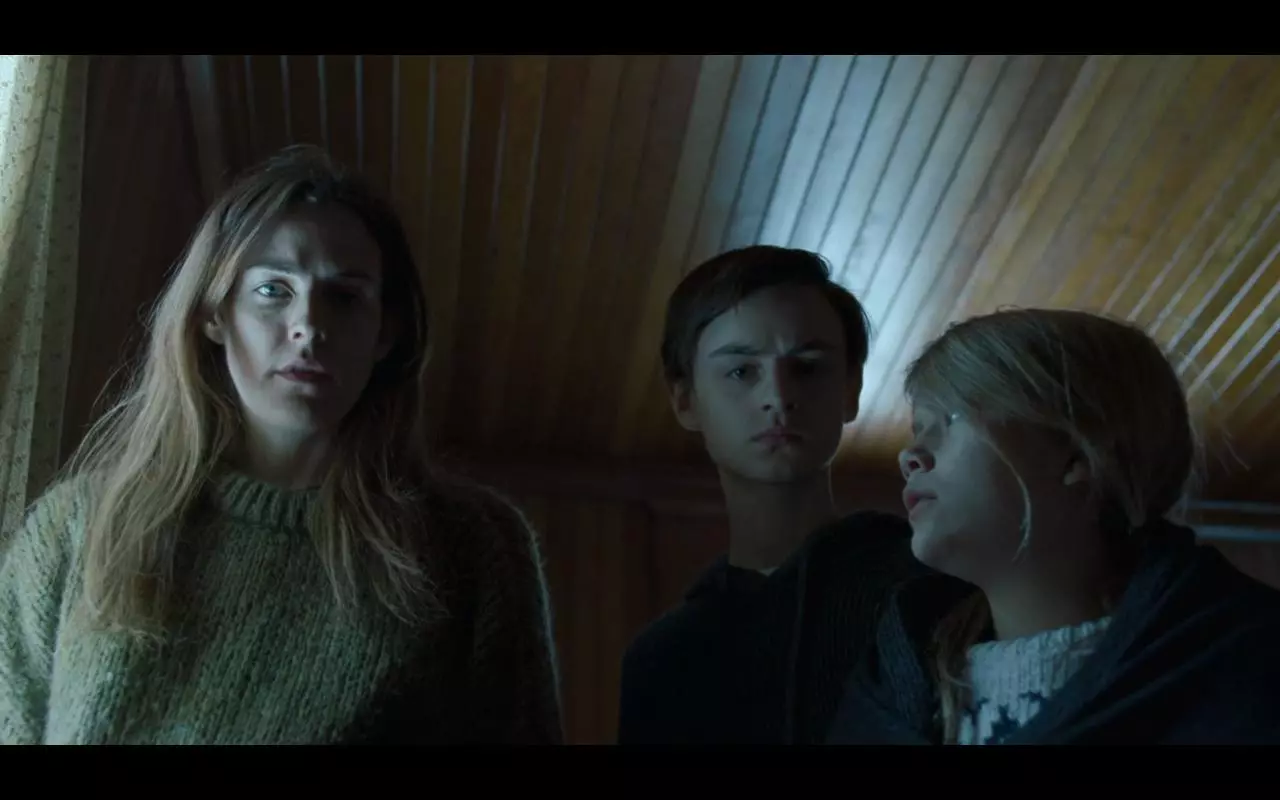 The Lodge, a new psychological horror movie, premiered at Sundance this January. It will be released to the general public in early 2020. Though not based on a true story, 'The Lodge' is influenced by real events and horror films. It explores themes of grief, trauma, and fear in its story of a cult. Set in a cabin and cult bunker, 'The Lodge' centers on two siblings and their mother.
Featuring a strong cast, The Lodge is a psychological horror-thriller that isn't afraid to dig up the darkest corners of human nature. The film stars Riley Keough, Jaeden Martell, Lia McHugh, Alicia Silverstone, Richard Armitage, and Veronika Franz. The movie follows Laura (Alicia Silverstone), a divorced woman, who moves into a cabin where she and her two young children live. While the film may lack the entertainment value of the other films in the genre, it makes up for its strong false religious worldview. It also contains strong obscenities and brief nudity, which may be disturbing to some viewers.
The film's unsettling twist is an interesting move, particularly since it came from the production duo behind Goodnight Mommy. The movie is less disturbing than it may seem, but it does have a creepy third act and is a solid example of how the effects of trauma on a family can linger. Although it has a high level of unsettling content, 'The Lodge' is a tense, slow-burning horror movie about cults that should be watched by those who love a good thriller.
The Endless (2017)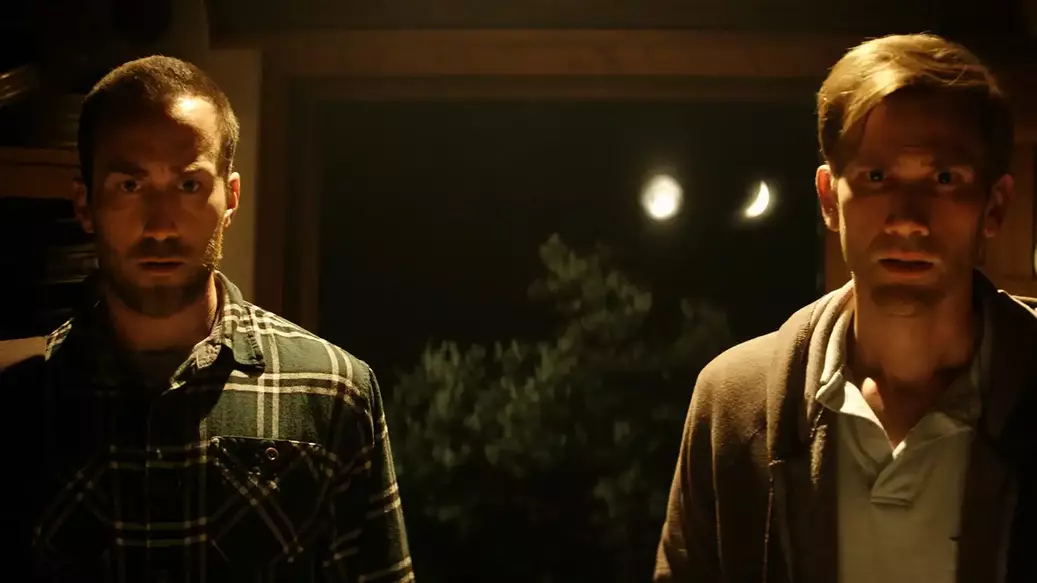 The Endless 2017 movie is a sci-fi thriller about a cult that focuses on the reevaluation of a cult life by its leaders Aaron and Justin. The film explores themes of becoming who we want to be, falling into a cycle of repetitive behavior, and getting stuck in orbits. Time plays a key role in the film.
The Endless is a harrowing tale of a group of men who are constantly going on trips and experiencing the same events from a different perspective. In an age where we are taught to believe that free will is nonexistent, these men begin to wonder if the cult they belong to is still alive. In the end, the brothers and their friends are all left wondering if there is another way to live.
Despite the gloom, this movie is not devoid of drama. Justin and Aaron are brothers who were once members of the cult. Justin, who has a history of mental problems, is eager to break his bond with Aaron. Despite the tension, the movie is a compelling and harrowing drama that offers a chilling twist. Though it is not a cult movie, it is an effective spoof of how a cult can be.
The Sacrament (2014)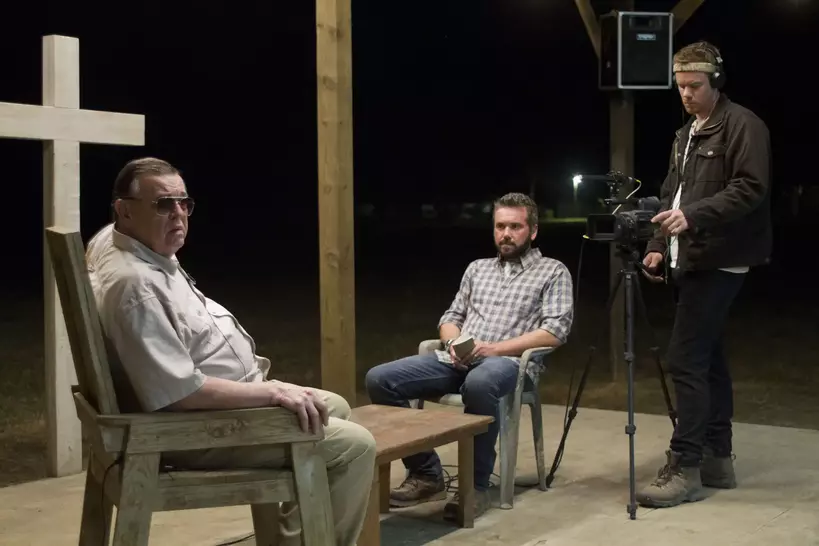 "The Sacrament" is a well-shot, very well-acted found-footage thriller from director Ti West. The film is loosely based on the 1978 Jonestown cult massacre, but it takes place in a more recent time. Ti West wrote the script for the film. It earned $9,221 at the box office and received generally positive reviews from critics.
Although the film has its share of flaws, it works on the whole. It left us feeling satisfied despite some minor issues. The film is not without flaws, but the acting and directing are solid. We've ranked The Sacrament among the 8 best horror movies about cults for a reason. We hope you'll enjoy it as much as we did.
"The Sacrament" takes inspiration from actual cults. While there are many movies about cults inspired by contemporary cults, they're all very different. For instance, in the cult movie "Jonestown," a group of New York documentary filmmakers visits the community to find a missing sister. The residents speak highly of the leader, Father (Gene Jones), but there's also a darker side to the cult.
Kill List (2011)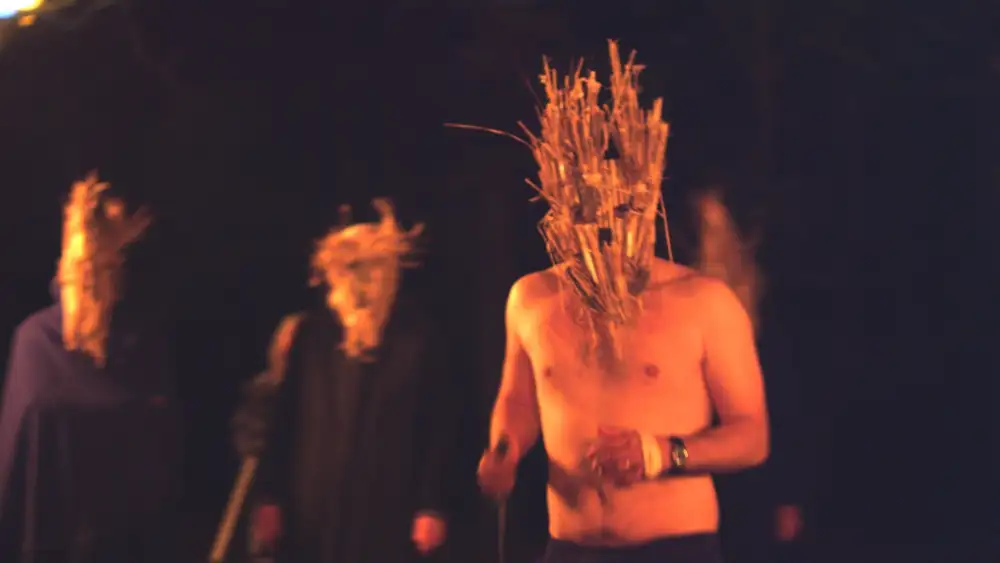 The story revolves around a hitman, Jay, who is haunted by his previous job. His wife, Shel, is a troubled woman, and he also has a mounting credit card bill. They are hired by a mysterious employer, and Jay and Shel begin their journey in a shady hotel room. When they arrive, they discover that the man's plus one has carved an unnerving symbol on the bathroom mirror, which is also haunted by a strange, disturbing symbol.
Jay is a hitman with anger issues. He seems to have done something terrible in Kyiv, and the cult believes he's their chosen one. But his wife, Shel, is aware of his job. She begins to worry that her husband might be a cult member, and Jay's anger is a distraction from his marriage. The movie's climax comes when Jay is framed for murder, and the cult takes him as their chosen one. This was a very unexpected turn compared to other horror movies about cults.
A Cure For Wellness (2016)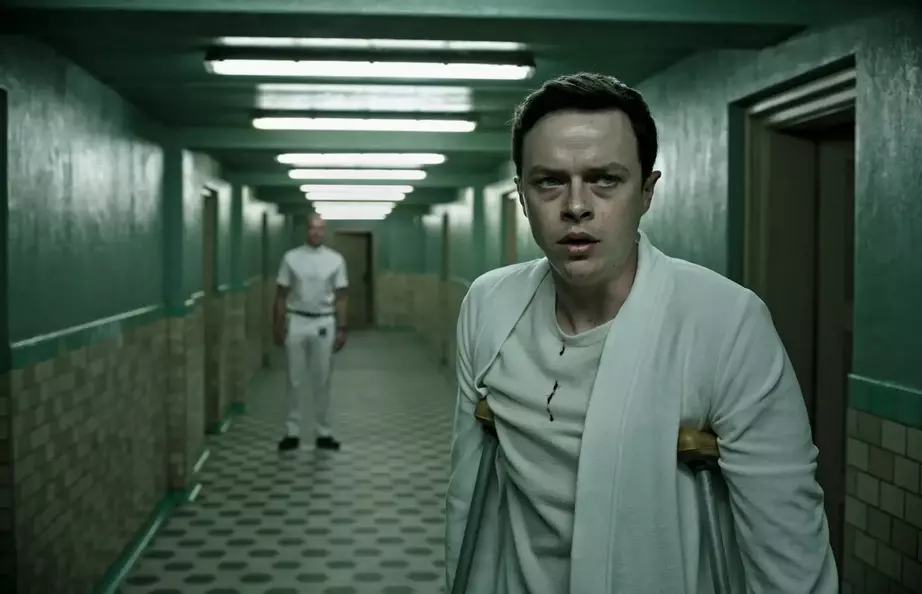 A Cure For Wellness is a psychological horror film directed by Gore Verbinski and written by Justin Haythe. It is based on Thomas Mann's 1924 novel, The Magic Mountain. The film stars Dane DeHaan, Jason Isaacs, and Mia Goth. This international co-production was shot in various locations throughout Germany. However, if you're looking for a film that won't leave you in a state of shock, A Cure for Wellness might not be for you.
Although this film is cinematically ambitious and impeccably designed, it suffers from little discipline. It mixes gruesome scenes with aesthetically pleasing ones, and it ends up being a bit too overdone and boring. The filmmakers, however, are clearly trying to achieve several different things, and A Cure for Wellness is a case in point. If you're a fan of Gore Verbinski's previous work, you'll probably enjoy this film. This qualifies as a horror movie about cults somehow, especially when immortality aspects are involved.
Stonehearst Asylum (2014)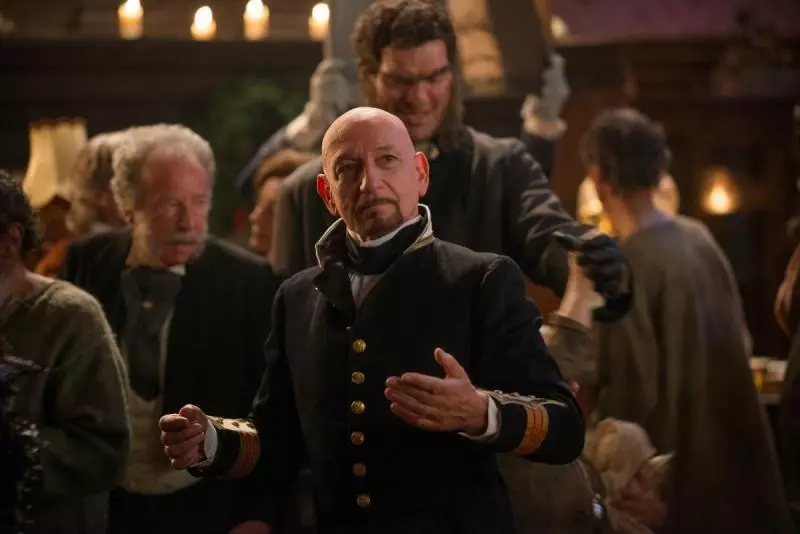 In 1899, a young doctor named Edward Newgate arrives at the spooky Stonehearst Asylum in search of an apprenticeship. The superintendent, Dr. Lamb, is played by Ben Kingsley. He is intrigued by the modern methods of treating the insane. Edward, however, soon discovers something that will jolt his conscience. While he is attempting to make the most of his new job, he finds himself surrounded by several dangerous and unsavory patients.
A professor gives a lecture about the horrors of insanity and psychiatry at a turn-of-the-century mental institution. Throughout the film, he treats patients who appear to be insane. As a result, he has to sedate a patient named Eliza Graves, who insists on her sanity despite being given heroin. Upon arrival, Dr. Newgate begins his internship with the superintendent, a position that he eventually inherits.
Get Out (2017)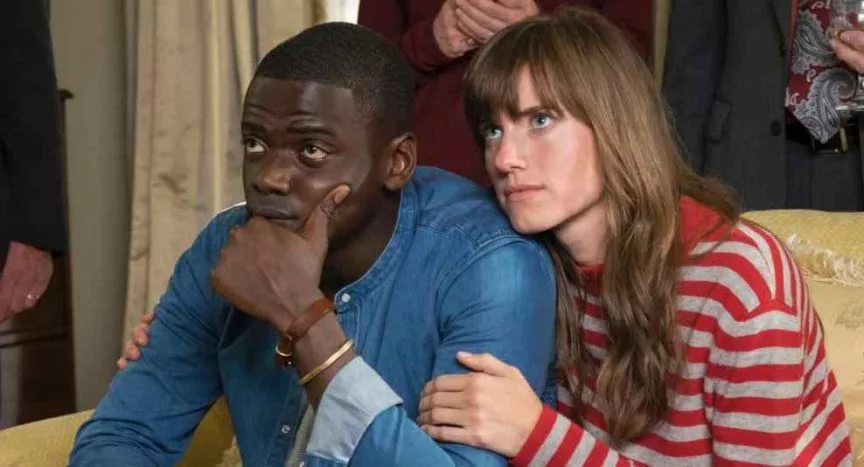 If you're a fan of the horror genre, you will definitely love the new Get Out 2017 film. The film follows the life of an African-American photographer, Chris Washington, who visits the white estate of his white girlfriend, Rose. Rose and Chris have a strained relationship, but it all changes after he witnesses Rose's shocking encounter with another African-American.
However, the film's most disturbing moment comes when Chris is taken to a room and undergoes a disturbing therapy session with Missy. He learns that Rose's history includes an unsavory dating relationship with another African American, Lakeith Stanfield.
Despite its horrific subject matter, Get Out works on many levels. Although its social commentary is not especially original, it's effective, and it plays on the tensions surrounding racial tensions in the US. Rose's parents are racist, but when she meets her black girlfriend's family, they say they'd vote for Obama a third time. The movie makes us feel that anger and fear in a visceral way.
Another element of the film's success is its imaginative premise and plot resolution. The director, Jordan Peele, has crafted a devilish metaphorical device, making cultural appropriation literally real. Moreover, Get Out satirizes the attitude of white liberal elites toward people of color, and a popular myth of black physical prowess is mocked as well. As a result, Get Out will likely be a hit in the horror genre.
Movies Like Us and Get Out
Both these movies are fan favorites primarily because they were created by Jordan Peele, a famous comedic actor from the Key and Peele series. But to be fair, he definitely has the talent as a director with his groundbreaking style of horror. It's no surprise horror fans can't wait to see more of his horror films, which by the way have a consistent cult overtone to them.
Final Thoughts on Movies Like Midsommar
These cult horror movies come few and far between. It's not a frequent trope used by Hollywood as much as it should. That being said, the movies in this list are the best we've seen and we might've missed a couple, let us know if we did!