Gangs of London Season 2
Gangs of London is a British crime drama created by Gareth Evans and Matt Flannery. The series revolves around international crime groups, who are thrown into a power struggle following the death of the patriarch of the Wallace family.
Evans is known for several Indonesian action films such as Merantau (2009), The Raid (2011), and The Raid 2 (2014). The show is a Pulse Films production in association with SISTER for Sky Productions and AMC.
Following Finn Wallace's death, his son Sean attempts to take over the family business while facing blowback from other crime groups. The first season ofGangs of London has 9 episodes.
Gang of London was in development for 10 years. Some aspects, such as the characters and some plot points, are loosely based on real life. You can stream Gangs of London Season 1 on AMC+.
Gangs of London Cast
Joe Cole as Sean Wallace
Michelle Fairley as Marian Wallace
Valene Kane as Jacqueline Robinson
Brian Vernel as Billy Wallace
Colm Meaney as Finn Wallace
Lucian Msamati as Ed Dumani
Paapa Essiedu as Alex Dumani
Pippa Bennett-Warner as Shannon Dumani
Taye Matthew as Danny Dumani
Sope Dirisu as Elliot Finch
Jing Lusi as Vicky Chung
Garry Cooper as John Harks
David Avery as Anthony
Gangs of London Season 2 Cast
Waleed Zuaiter (Baghdad Central, The Spy) as Koba
Jasmine Armando as Saba,
Fady El-Sayed (Baghdad Central, A Private War) as Faz
Salem Kali (Un Prophete, Dealer) as Basem
Aymen Hamdouchi (SAS: Red Notice, Criminal: UK) as Hakim
Gangs of London Season 2 Trailer
Main Story
The story starts off with the Wallace family being the main conduit of the drug market supply in London. The family is deeply embedded in business, politics, and all the authorities required to secure safe and easy transport for drug operations in London.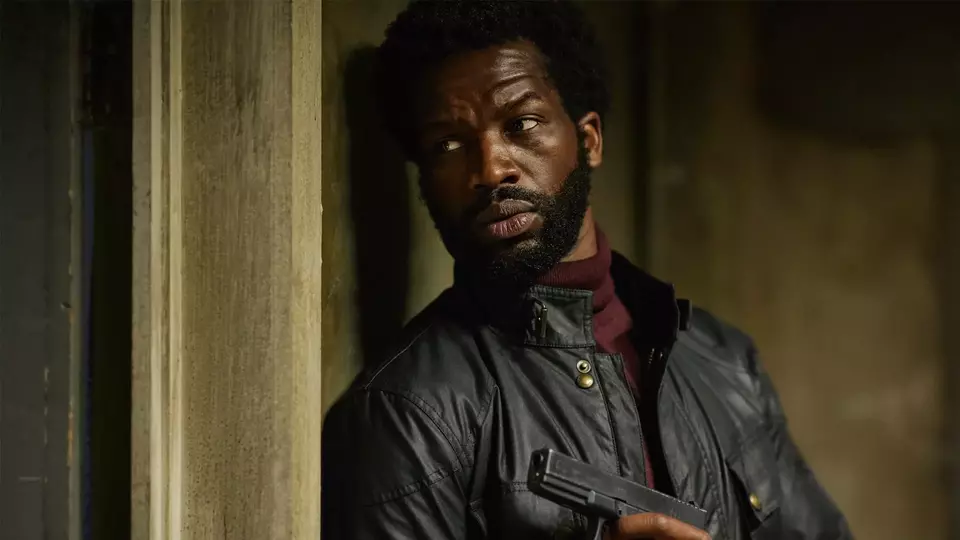 They have control over London's drug trade since they deal mostly in wholesale distribution and money laundering for all crime groups. Most if not all who wish to get drugs for their specific areas of control have no choice BUT to get their supply from the Wallace organization.
There are several ethnic groups with their own respective bailiwicks, which lends to constant strife and disagreements among themselves. The Wallaces have so much power that they control the settlement of disputes and how to launder their dirty money through several channels.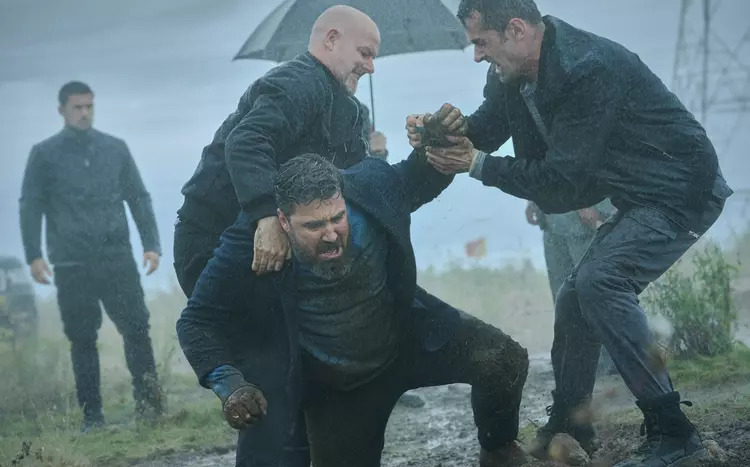 One day for some unknown motive, Finn Wallace, the family Patriarch is killed and this causes disarray and suspicion among crime groups under their control. Sean Wallace, Finn's son is determined to find out who killed him. Meanwhile, the family's chief partners, the Dumanis want to keep the empire running smoothly by continuing business as usual. The Dumanis are close family friends short of being relatives, so they decide to respect the succession and let Sean act as the 2nd in command.
Violence breaks out at the behest of Sean Wallace. To look under every rock and turn up every gang for information leading to Finn's murderer. In the process, groups under their organization start cannibalizing each other to take advantage of the lack of attention and focus on maintaining peace. All this chaos and confusion leads to more and more violence and disarray.
Many twists and turns emerge as they unfold every layer of deception and treachery that has been placed to prevent the truth from being discovered. Unholy alliances are formed and some of the strongest ties are broken.
Notable Characters
Luan Dushaj
Head of the Albanian mob under the Wallace organization, Luan is the first suspected mastermind of Finn's death. Not known to many, Finn's death was detrimental to Luan's fate since they have a secret transaction that Luan desperately needs to pull through.
With him being able to eliminate the Nigerian threat that tried to kill him, expect them to send out more guys to go collect what he owes them. Luan is one of the more liked characters by fans and expect him to be a strong ally of the Wallaces after the first season.
By this time it is clear the man is unkillable and one of the series' fan favorites. He is able to overcome seemingly insurmountable circumstances when triggered by rage. Luan is a straight-up beast in the series and we hope he gets a bigger part in the story in Gangs of London Season 3.
Asif Afridi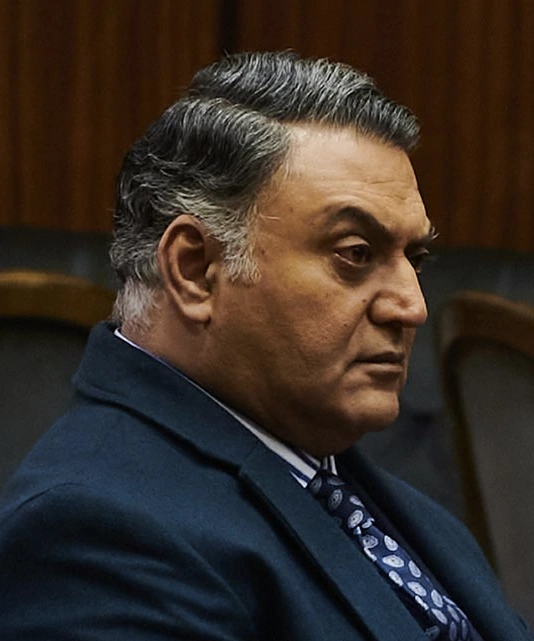 With his son being brutally murdered at his own election victory party it is interesting who he decides to blame it on. Many heads will roll in season 2 and I guess we'll be seeing more and more of him in his slaughterhouse facility.
Asif is another resilient character who is always on the wrong side of alliances but survives whatever comes at him. Although he has an armed contingent at his disposal, he has no clear alliance with any street gang. He despises Lale and her idealistic motivations for being in the criminal underworld and often butts heads with her group.
Elliot Finch
This mysterious undercover agent is really starting to get on our nerves. His utter secrecy on who or what he stands for is still unclear and becomes even murkier after he gets caught by some shadow government people. Up to the final episode, I still don't understand whose side he's on or what he's even doing it for. Is it for money or a sense of duty?
Gangs of London Season 2 Release Date
The second season is set to be released on October 20, 2022
Gangs of London Streaming
Gangs of London can be streamed on Sky Atlantic
Is Gangs of London Season 2 any good?
After watching Gangs of London season 2 I must say I wasn't as impressed as I was when I first watched Season 1. CGI looked cheap and Gareth Evans, the main creator of the series was not in the director's chair and the show really felt his absence.
The story was all over the place and the fight/shooting sequences weren't as spectacular and there are a ton of loose ends. Koba as a new villain lacked the impact to instill fear and I think they should've just inserted characters that were less cruel as the show already has enough characters of that nature.
My biggest gripe about this show is that it lacks so much realism that it's tough to keep the suspension of disbelief as the show goes on. Where are the police on all these mass public murders? To me, it just gets too much at times and some kind of government token blowback or involvement should be served to the audience.
Are Shawn and Marian Wallace alive in Gangs of London Season 2?
Both mother and son are indeed alive which was reminiscent of Gomorrah, another series that caved to fan clamor and revived Ciro di Marzio. I must say that these cheap necromancer tricks are giving me the impression that plot armor is king in this show and nobody that important really ever dies.
Final Thoughts and How to Watch Gangs of London
The first season was fantastic and the classic Gareth Evans style of filmmaking. The action never slows down even from the first episode up to the final one, without sacrificing much for character development. Definitely, one of the best shows of the year it was released and fans have been dying for a sequel. Pleasewatch Gangs of London Streamingon Amazon Prime Video and Sky Atlantic.