Movies Like Shaun of The Dead
Few comedy horror movies manage to be scary and funny at the same time, but movies like Shaun of the Dead are a perfect example of how it's done right. If you're looking for some more films that take themselves a little less seriously, here are six great options.
Each of these movies is sure to give you a good scare while making you laugh, and they're all perfect for watching on a dark, stormy night. So grab some popcorn and prepare to be scared silly!
They're Watching (2016)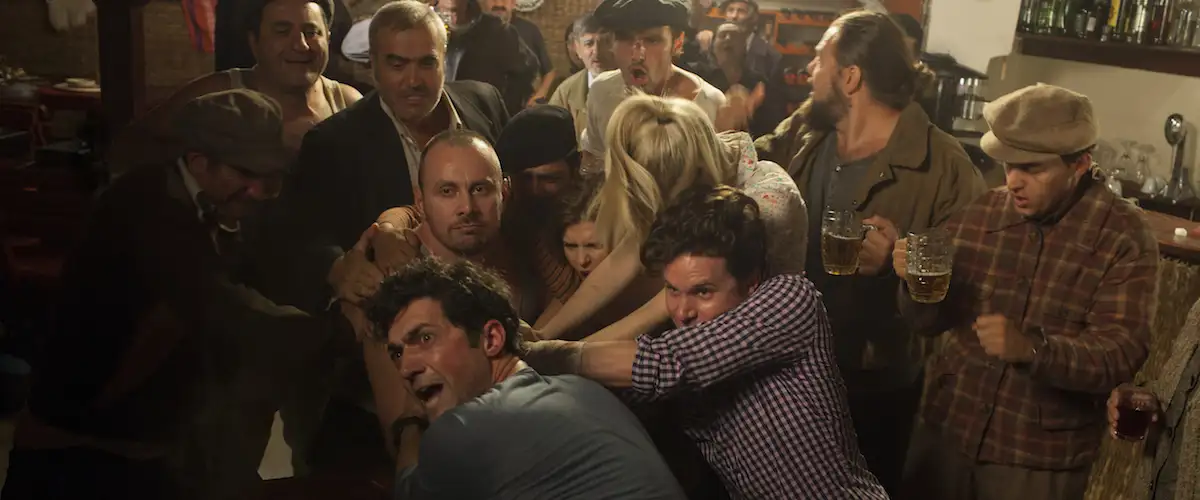 If you're looking for slasher comedy movies to watch that are both fun and suspenseful, They're Watching is a great option. The film follows a team of filmmakers as they document the residents of a small town in Romania who start to behave oddly. Things quickly take a turn for the worse, and the group must use all their cunning and strength to survive.
This exciting thriller was directed by Micah Wright and stars Natassia Malthe, Kris Lemche, and David Chisum. It had a budget of just $1 million but still managed to deliver on scares. So if you're looking for an enjoyable horror movie with some impressive talent behind it, They're Watching is a horror mockumentary definitely worth checking out!
Leslie Vernon the Man Behind the Mask (2006)
Leslie Vernon: Behind The Mask is a 2006 horror mockumentary directed by Scott Glosserman. The movie follows an aspiring serial killer named Leslie Vernon as he grants a documentary film crew access to his life as he prepares for his next "kill." The movie also focuses on the crew's unethical decision to film Leslie's crimes.
The cast of Leslie Vernon: Behind The Mask includes Nathan Baesel as Leslie Vernon, Angela Goethals as the documentarian Taylor Gentry, Robert Englund as Doc Halloran, Zelda Williams as Kelly Riley, Scott Wilson as Eugene Frost, and Kate Lang Johnson as Bree.
The movie was filmed in Los Angeles, California, and had a budget of $800,000.
Leslie Vernon: Behind The Mask received mixed reviews from critics. However, it has developed a cult following among horror fans.
End of the Line (2007)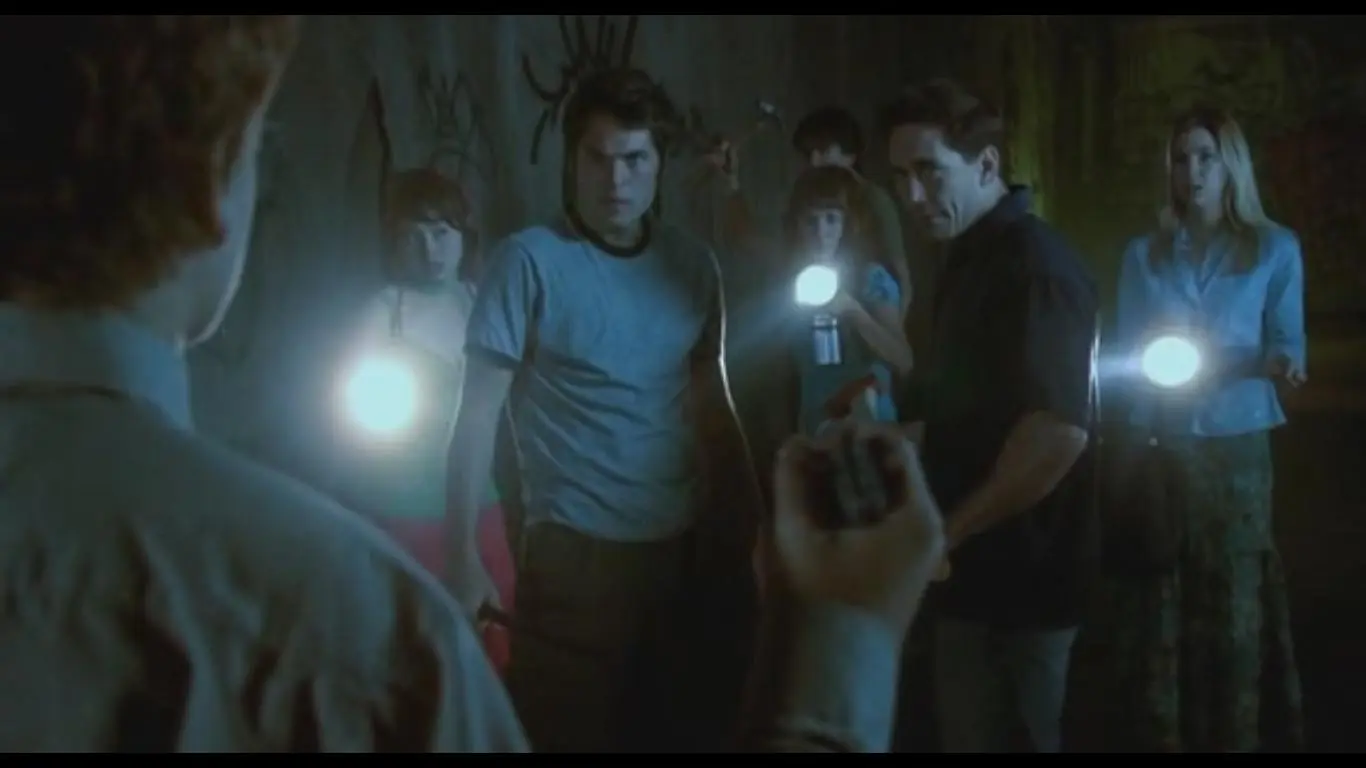 End of the Line is a 2007 Canadian horror film directed by Maurice Devereaux and written by Pascal Trottier. The film stars Emmanuelle Vaugier, Marnie Robinson, Kaj-Erik Eriksen, and Serge Houde.
The film was shot in Montreal in 2006 and was released on October 5, 2007. It had a budget of $3 million.

End of the Line is about a group of people who take the last subway train out of the city only to find that the train has been commandeered by a group of religious death cult members intent on killing them all.
The cast features some very talented actors including Emmanuelle Vaugier (Saw II), and Marnie Robinson.
Shaun of The Dead (2004)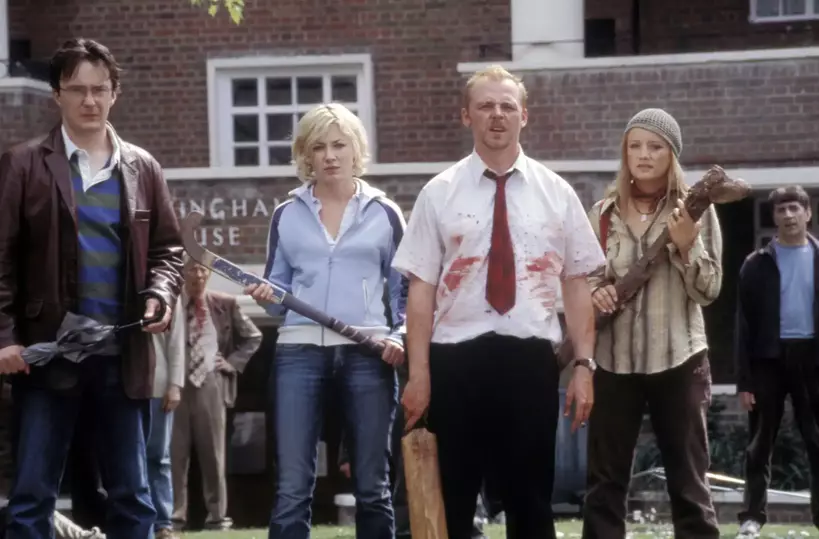 Shaun of the Dead is a horror-comedy film that was released in 2004. The movie was directed by Edgar Wright and stars Simon Pegg and Nick Frost. The budget for the movie was about $4 million. Shaun of the Dead tells the story of Shaun, who tries to save his girlfriend and friends from a zombie apocalypse. This is probably one of the funniest horror movies of all time.
The movie has received positive reviews from critics. Rotten Tomatoes gives it a score of 91%, while Metacritic scores it at 73%.
If you are looking for one of the best silly horror movies to watch, I would recommend Shaun of the Dead.
The Final Girls (2015)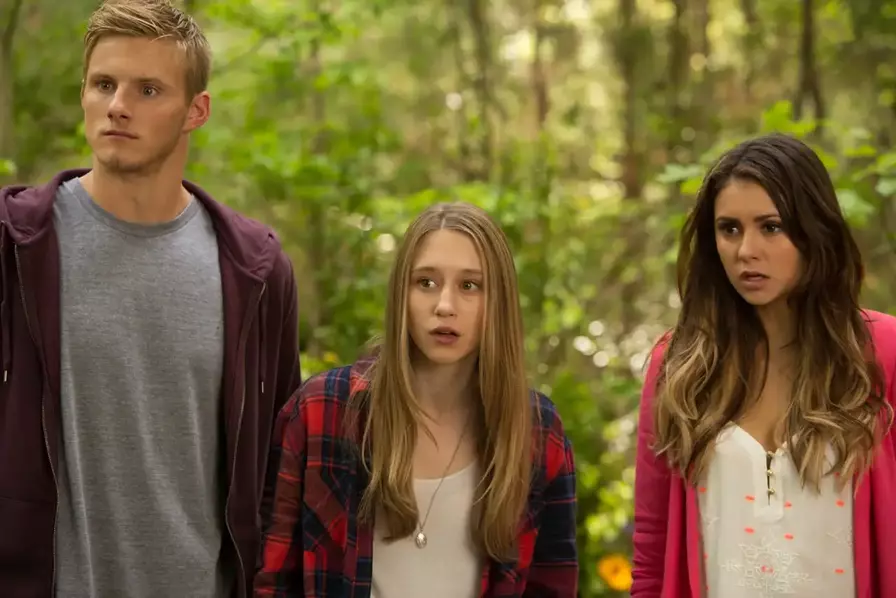 It's been a while since there's been a really good horror movie released, but The Final Girls (2015) is finally here to fill that gap. Written and directed by Todd Strauss-Schulson, this film tells the story of a young woman who is transported into the world of her favorite 1980s slasher movie after her mother dies in a car accident. This is one of the silly slasher comedy movies that we enjoyed.
Featuring an impressive cast including Taissa Farmiga, Malin Akerman, and Adam DeVine, The Final Girls looks like it could be this year's big comedy horror movie hit.
The budget for the film was only $8 million, making it one of the more affordable horror movies to come out in recent years. If you're looking for a fun and scary movie to watch
Severance (2006)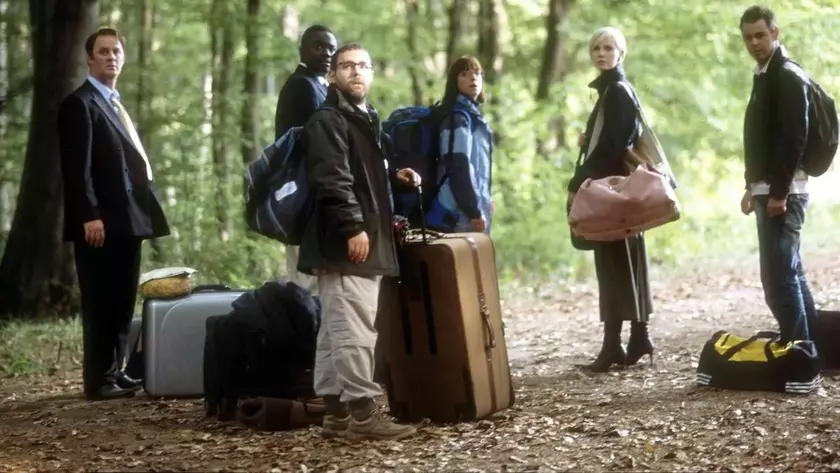 When you think of slasher comedy movies, what comes to mind? For some, it's the suspense and fear that a good thriller can bring. For others, it's all about gore and violence. If you're looking for a film that combines both of these elements, Severance (2006) is definitely worth watching.
This movie is about a group of coworkers who are stranded in the woods after their company retreat goes horribly wrong. Director Christopher Smith does an excellent job of creating suspenseful and creepy scenes, while also packing the film with plenty of graphic violence. The cast is also excellent, with Lucas Haas (Witness), Danny Dyer (The Football Factory), and Laura Harris (The Faculty) leading the way. Overall, Severance is a fun horror
Tucker and Dale Vs Evil (2010)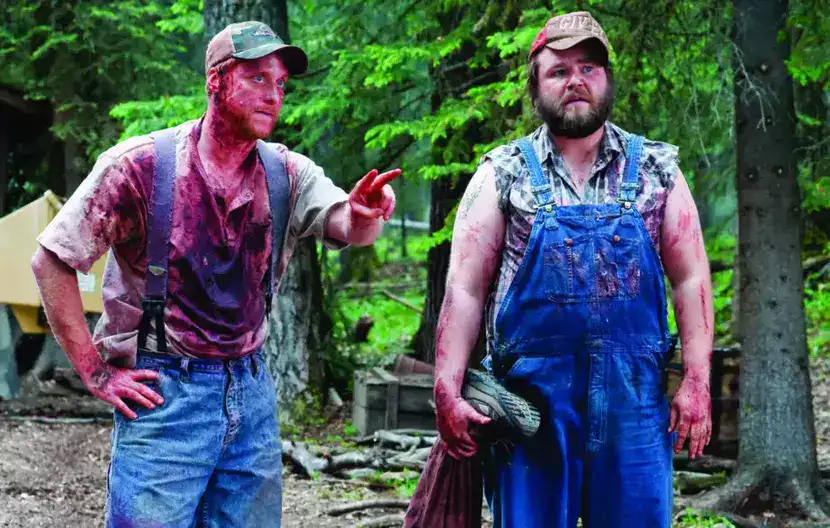 If you're looking for an indie comedy horror movie that's both funny and well-made, Tucker and Dale vs Evil is definitely worth a watch. The film follows the titular duo as they head to the woods for a vacation, only to be mistaken for murderous hillbillies by a group of city kids. What follows is a series of escalating misunderstandings and comedic violence, culminating in one final showdown between the two groups. This is considered one of the best silly horror movies of all time.
The cast is strong all around, with Alan Tudyk and Tyler Labine, in particular, standing out as the lovable but bumbling Tucker and Dale. The direction is brisk and tongue-in-cheek, never letting things get too
Home Sweet Hell (2015)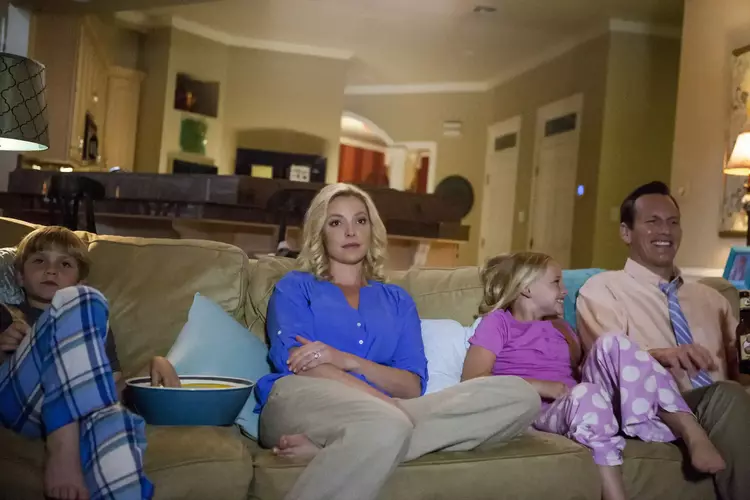 The film starts off as one of those dark comedy horror movies but quickly moves into openly psycho territory. Once it reaches that point, it's a much more interesting watch. The characters are familiar, and the movie has an oddly commercial feel. The film's premise is unoriginal and cliche, but the movie is still well-made and offers plenty of black humor.
The film is about a murderous family, and there's some naughty language and sex in it. There's also frequent profanity and a scene featuring a man snorting crystal meth. But even though you're not a child, there are some scenes that might offend your kids. If you're going to see the film with your kids, you should probably skip the first act.
Don Champagne (Patrick Wilson) is a semi-successful furniture salesman who lives with his wife Mona. However, he has a secret life with a co-worker, Dusty. He tries to extort him for money, but Mona finds out about it and she ends up murdering Dusty. Mona becomes angry, and Mona decides to kill Dusty so that Don can live.
The Voices (2014)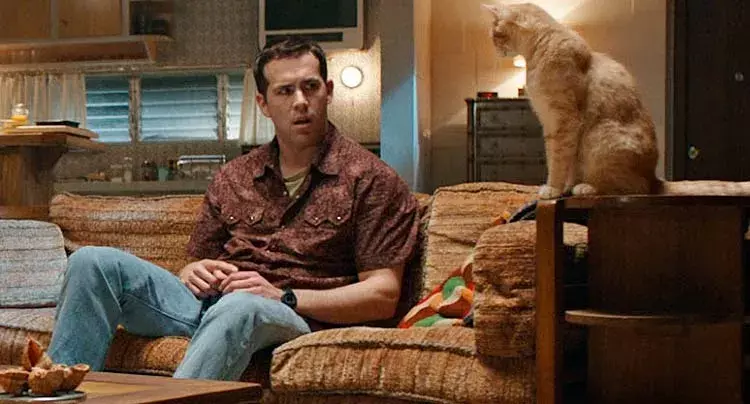 The Voices is a twisted slasher comedy that explores the mental illness of a man. While he acts cheerful at work, he's a deeply troubled man and relies on his pets for guidance. Bosco and Mr. Whiskers provide him with this guidance, but the 'voices' he hears threaten him. But, what does this mean for Jerry and his friends? Will they survive this terrifying ordeal?
This is a great but twisted slasher comedy movie.
Fido (2006)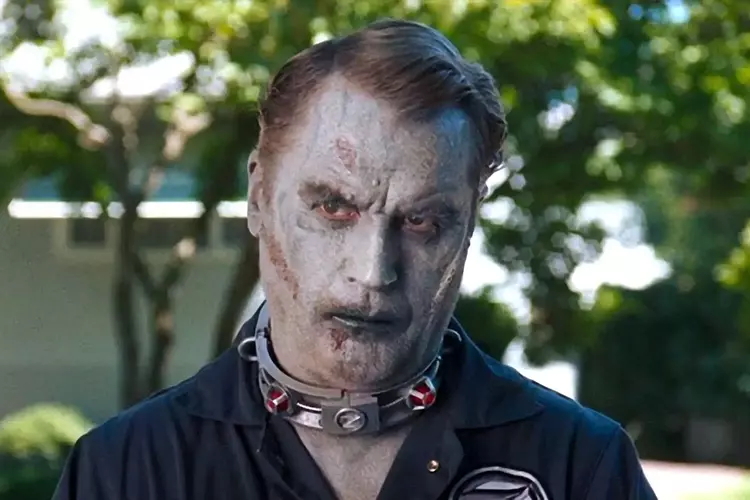 While the film has received mixed reviews, many fans of the character are excited about its release. It is rated PG-13 by the MPAA and 14A by the Ontario Film Review Board. It contains zombie violence and comic horror scenarios.
Although the film is aimed at children, parents and adults should still pay close attention. Here are some key details about the film. In addition, we will discuss its plotline and the characters involved. It looks like one of the movies like Shaun of The Dead but it's not.
In the movie, Helen Robinson buys a zombie and names it Fido. Timmy becomes best friends with Fido and soon, the zombie turns his next-door neighbor into a zombie. The film's plot then revolves around this situation. Helen and Timmy are devastated, but they try to help each other, even if it means sacrificing Fido. The resulting slew of friends eventually ends in a harrowing and entertaining movie.
Fido has been a hit for children and adults alike and is still a must-see movie this year. This zombie film is sure to tear you apart. It's not for the young at heart, so consider this before renting it.
Cottage Country (2013)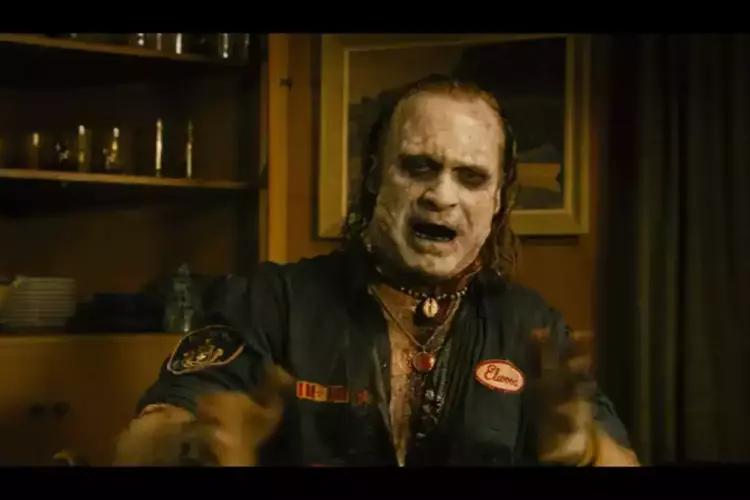 Cottage Country is a comedy horror movie set in the picturesque town of New England. The movie opens with a shocker in the first twenty minutes. While this first act is a high point of the film, its violent tone fades considerably by the halfway point. While it has an epic War of the Roses-style finale, Cottage Country doesn't live up to its violent potential. The film would have been better served if it had extended its gripping conflict between the main characters.
The cast was very good in Cottage Country. Everyone fit their roles well, and there is some great chemistry among the actors. Tyler Labine and Dan Petronijevic were great as the siblings who clash over a woman. Lucy Punch was a bit out of place as the odd character Masha, but she was still a lot of fun to watch. Even Kenneth Welsh, who plays the father of the narrator in the film, made an appearance.
In the second half of the film, Todd and his girlfriend Cammie attempt to propose to each other at the family cottage. While there, Todd accidentally kills his brother with an axe. Todd and Cammie then plan to cover up the murder. Ultimately, Todd and Cammie fall in love, but not before the murder is revealed. While Cammie is left wondering if the two are in fact dating, the film is well worth the watch.
Cyst (2020)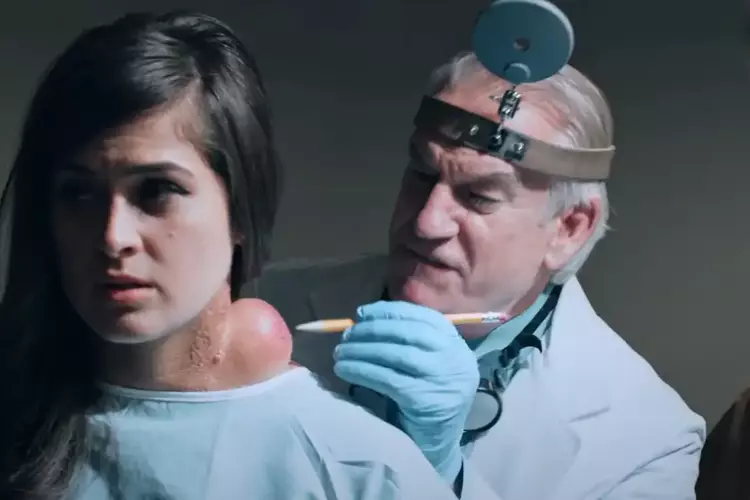 The Cyst movie 2020 is a science fiction comedy horror film about a deranged doctor who accidentally creates a giant monster. The screenplay was co-written by Travis Ayers and Andy Silverman and produced by Jeremy Morrison and Andrew Cohen. George Hardy stars as the manic doctor. Eva Habermann plays his nurse. It has been screened at numerous film festivals including Arrow Video FrightFest and the New York Film Festival.
The premise of "Cyst" is a comedy horror movie, but the imagery is intentionally disgusting. The filmmakers wanted to create a visually disturbing experience, and that is why they shot lots of pimples and boils. The plot revolves around a mad doctor who wants to make a fortune by developing a laser. He uses the laser to transform a patient's boil into a practical effects monstrosity.
While the movie isn't without its moments of horror, Cyst uses a combination of practical effects and actors in suits to create its monster. The monster looks a lot like John Carpenter's "The Thing," and is a recurring reminder of the good old days of practical effects. The monster is also on-screen for a large chunk of the film. Cyst is set in the 1960s, so the visuals are a reminder of the golden age of horror movies.
Final Thoughts
If you're in the mood for a scare but don't want to be kept up at night, check out some of the best horror comedies on Netflix. From Shaun of the Dead to Tucker and Dale Vs Evil, these films will give you a good fright while still letting you laugh. What are your favorite horror comedies? Let us know in the comments below.