Suspenseful Movies on Netflix
We've listed a couple of the best suspenseful movies on Netflix that didn't require big budgets or major Hollywood superstars. Another criterion is that it should be not a major blockbuster since we already know that most people have watched it already. Lastly, the premise should be unique enough to be different from the usual premises that pervade the genre. We'll constantly be updating this list periodically.
Calibre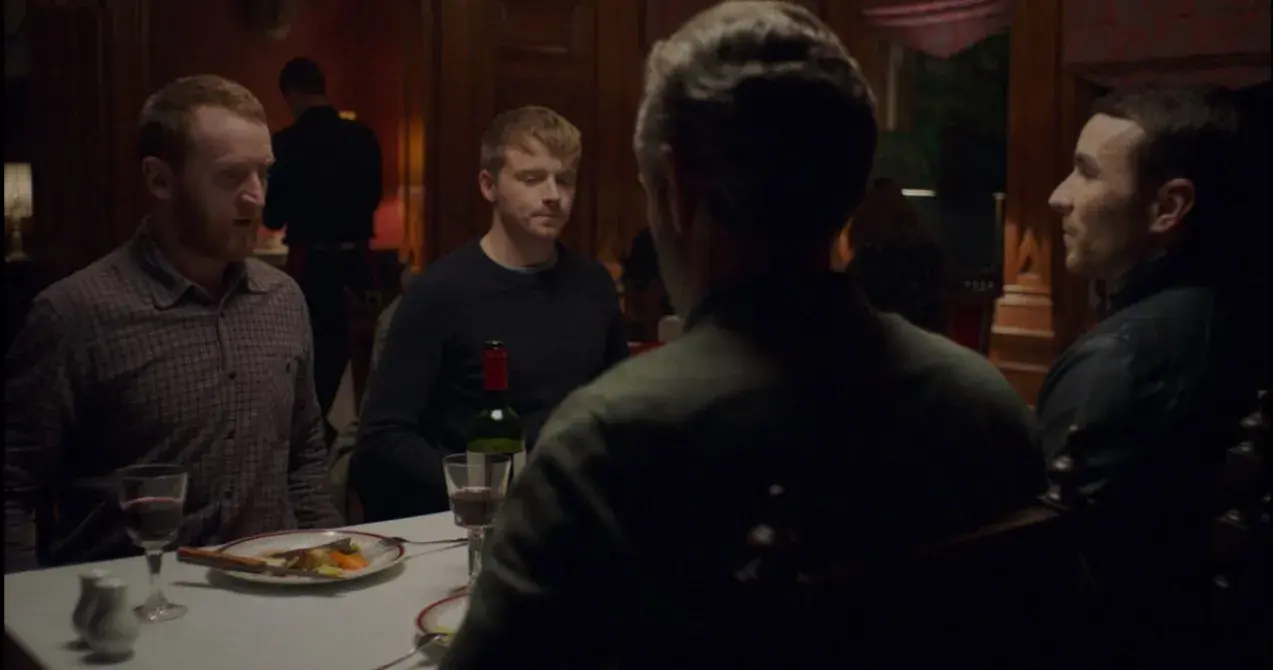 Calibre is a British thriller directed by Mike Palmer and set in the Scottish Highlands. It was released on Netflix in 2018.
A hunting trip by two longtime friends goes wrong and what was supposed to be a breather from both their lives turn into a struggle for survival.
Friends Marcus and Vaughn decide to go on a hunting trip. They haven't seen each other in quite a while now since being dormmates in school. Marcus has become the consummate businessman always making deals while Vaugh leads a simpler life and has his fiancee who is pregnant.
They arrive in town and have a great time on their first day, just having drinks and meeting the local townsfolk. Things take a dark turn when Vaugh accidentally shoots and kills a boy while missing his shot on a deer. Marcus then shoots and kills the boy's dad to save Vaughn from his fit of rage. Their ordeal begins when they try to hide the evidence and the local townsfolk find out what happened.
The movie is great and does offer great soothing, scenery despite the gory subject. Some scenes hit you in the gut and are hard to watch but it's well made. Even if it does have that classic "Deliverance" small town trope to it, it still manages to be unique enough to be a worthwhile entry to our list.

The Perfection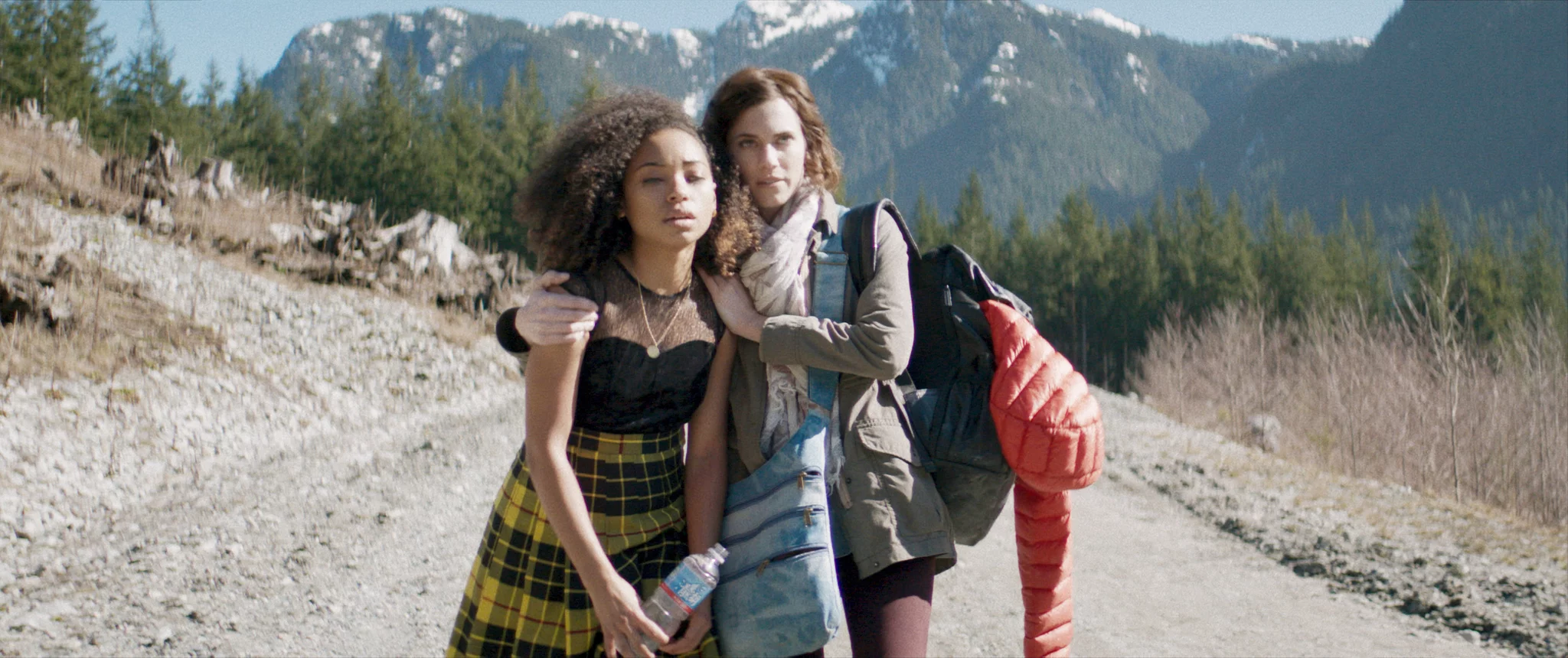 The Perfection is a Psychological Thriller released in 2018 for Netflix. Richard Shepard wrote the screenplay and likewise directed it. It stars Allison Williams as Charlotte, Logan Browning as Lizzie, and Steven Weber as Anton.
Charlotte was once an accomplished and very talented cellist but had to quit to go take care of her ill mother. Upon her mother's death, she misses the craft and reaches out to Anton her mentor, and travels to him to Shanghai. There she meets Anton's new star student Lizzie, who she quickly becomes good friends with as she reminds her of herself back then. They both go out and have some fun soon after.
They develop a deep enough friendship that they decide to go on a trip together. For some unknown, insidious reason, Charlotte drugs Lizzie which triggers her to hallucinate horrifically enough to chop off her hand. After the grisly incident, Charlotte is nowhere to be found and Lizzie goes to Anton with one hand missing and explains what had happened.
Things take a twist when Anton tells Lizzie that she must leave the academy. Lizzie is shocked at how Anton quickly turns his back on her once she is unable to perform the cello brilliantly with one hand. Lizzie now wants revenge on Charlotte and goes to her house in Minneapolis and breaks in. They have a serious confrontation and Charlotte tells her the diabolical truth about everything.
The Perfection has great production quality and does a good job of surprising you. It's movies like The Perfection that are great to watch with friends who love the genre. It's one of the reasons we think it's one of the best suspenseful movies on Netflix.

The Invitation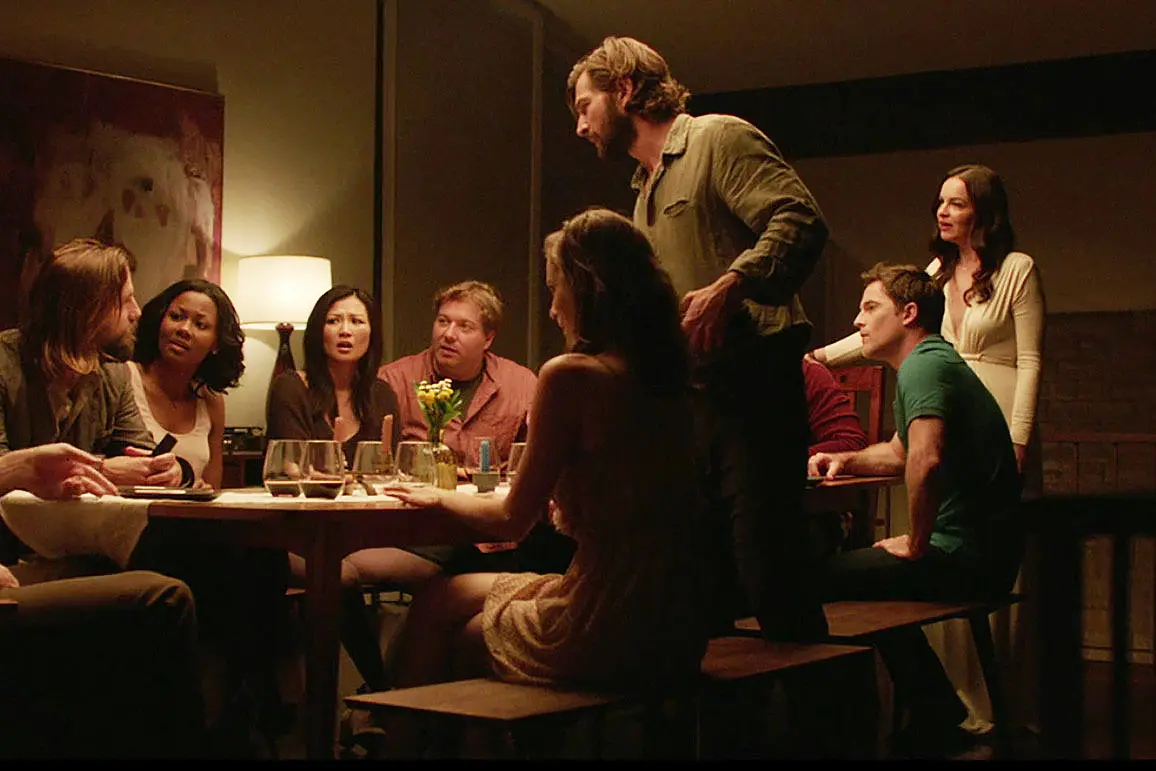 The Invitation is a 2015 psychological horror film directed by Karyn Kusama. It stars  Logan Marshall-Green, Tammy Blanchard, Michiel Huisman, and Emayatzy Corinealdi. It's movies like The Invitation that slowly turn up the creepiness level as the movie progresses.
Will and Eden are a couple who divorced after their child's death. Time has passed and Eden is hosting a dinner party with her new husband David. Will brings along her new girlfriend named Kira and all is well as they arrive at the party. Eden hosts the party at Will's old home before they were divorced so Will still feels a bit strange about the whole thing.
The party has mixed guests of old common friends from their old marriage and some new ones from Eden and David's side. Things start to get weird when Eden tells the guests about a group they joined that helps people move on from their grief. As Will wanders around the house, he notices Eden acting very strange which makes him feel unsafe. Will starts to get paranoid which starts to reveal some unsettling things about her ex-wife Eden, David, and their guest Sadie.
This movie is truly great at making you feel uneasy as you start to take Will's perspective which makes for a chilling experience.
Wounds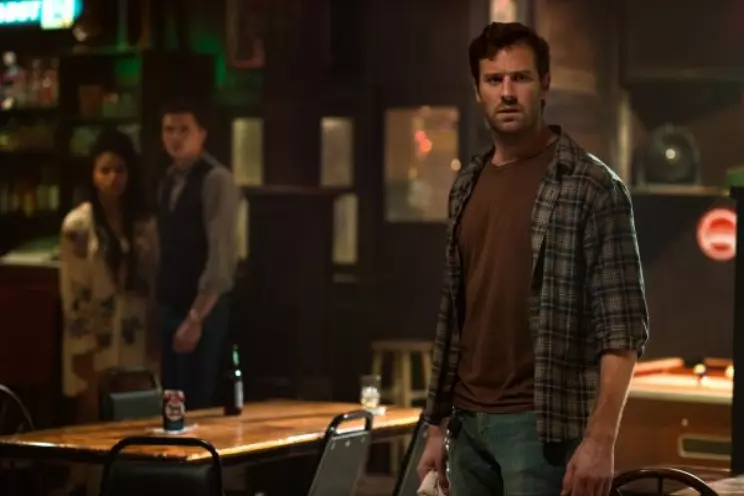 Wounds is another suspenseful, psychological-horror movie for Netflix released in 2019. Written and Directed by Babak Anvari, it stars Arnie Hammer, Dakota Johnson, and Zazie Beats.
Will owns a run-down bar and seems happy just being that. One day his ex-girlfriend brings along her boyfriend to his bar, then some drunk customer named Eric picks a fight with some college customers.
A fight breaks out and results in Eric getting stabbed by one of the kids, who then leaves in a hurry. When everything settles Will discovers that one of, the college kids left a cellphone. Will brings home the cellphone with him. His girlfriend then checks the phone and finds a strange message about someone named Garrett being chased by someone in some tunnel.
Will starts to develop an infection from a wound he's had and very strange things start to happen to him. Is it connected to the strange message? Movies like Wounds will keep you guessing.
The movie is weirdly good enough for us to enjoy and unravel the mystery behind the messages and the random hallucinations. Great for mystery and cult horror fans.

The Invisible Guest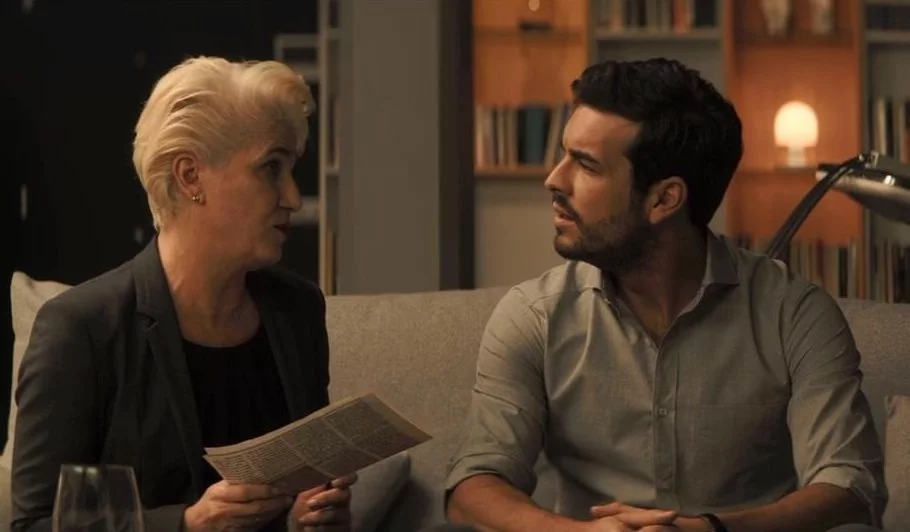 The Invisible Guest (Contratiempo in Spain) is a 2016 Spanish mystery thriller film written and directed by Oriol Paulo. Movies like the Invisible Guest are one of the best foreign suspense mystery flicks in the Netflix library.
This movie is too good to spoil with a plot brief so we'll just keep it very simple. A rich businessman Adrian is accused of killing his lover Laura Vidal and is temporarily out on bail. Felix, his lawyer then hires an expert defense lawyer named Virginia Goodman to act as his lawyer. Adrian is informed that the prosecutor has a witness who will testify in 3 hours who can be very damaging to his case. The movie then starts off with them strategizing how they will establish their defense.