Mel Gibson movies back then were an almost guaranteed box-office hit back in the day. The star of such hits as the Lethal Weapon movies and so many hits seemed to be unstoppable. This culminated in his first directorial film which won an Oscar – The Passion of the Christ. He co-wrote the movie which is also unbelievable in and of itself.
All this stopped to a screeching halt when he got stopped for a DUI and had spoken some unsavory words which got recorded for everyone to hear later. Since then there were a couple of other recorded calls to his girlfriend with the same tone.
Mel Gibson movies were scarce after his scandal-filled relationship with his ex-girlfriend years ago, Mel Gibson has turned back to making movies (maybe involuntarily).
Anyway, he is now a much more active and vocal defender of his reputation, and his past remarks have had fewer consequences. The best Mel Gibson movies were always action and suspense, and we're glad he did a couple of good ones before he grows too old. Here are 5 of his best films after Hollywood canceled him. You should see them, too. You may find them surprising!
Apocalypto (2006)
The movie is about a young man named Jaguar Paw who lives a simple, but happy life but then gets brutally enslaved by a superior, more advanced tribe from afar. This dominant tribe has been plagued with smallpox and their only means of understanding the situation was to make human sacrifices from other smaller tribes that they capture.
After being almost beheaded in one of their sacrificial rituals, Jaguar Paw gets lucky when his turn is forgone due to a "sign" from the heavens. He then manages to escape but is chased after the chief enforcer when he accidentally kills the man's son while trying to escape. He then goes back to his homeland where he IS the dominant force. He outwits and survives constant attempts at capturing him which makes for a very thrilling and visually appealing experience.
Set in Mexico, Apocalypto is set during the terminal Postclassic era of Mesoamerica, before the arrival of the Spanish in 1511. The movie depicts human sacrifices, but critics argue that the practice is more akin to Aztec rituals. Nonetheless, many moviegoers found the film compelling. While critics point out the film's lack of historical accuracy, the director intended to make the film appealing to a modern audience.
Mel Gibson's Apocalypto portrays a civilization that wasn't great but has prophetic overtones. Mayan prophecies about the end of civilization are intertwined throughout the story, with Jaguar Paw being falsely convinced that these are prophecies about his own death. But in reality, this isn't the case. Europeans are actually the ones responsible for the destruction of Mesoamerican civilization, which leads to the devastating end of the world.
Apocalypto has a similar message. Its characters are largely victims of humankind's self-destruction. While the film's themes are universal, it doesn't stray too far from the Jaguar Paw, which represents societal self-destruction. Mel Gibson uses the human characters to tell grander stories. In a similar fashion, he conveys abstract ideas through localized imagery.
Edge of Darkness (2010)
The premise of Mel Gibson's Edge of Darkness is the typical one: a homicide detective in Boston is murdered in the street, and everyone assumes that Thomas Craven is the intended victim. As Craven sets out to find his daughter's killer, he finds himself tangled in a web of government collusion, corporate cover-ups, and murder. A truly engrossing thriller, Edge of Darkness is an explosive and gripping mystery that aims to shock audiences and make you think twice about your next movie date.
The plot of the film is intriguing, and it features an excellent cast, including Ray Winstone and Mel Gibson. The film is based on a 1985 BBC television series of the same name and has some great performances from Ray Winstone, Martin Campbell, and Andrew Bovell. It grossed $81 million worldwide, far surpassing its production budget of around 80 million dollars. Although the film had a slow start, it eventually builds up a suspenseful story with a surprising twist in the middle.
The movie is based on the 1985 BBC miniseries of the same name and is a cop/conspiracy thriller that is heavy on violence and sour language. Gibson gives a strong performance in the lead role. The characters in Edge of Darkness act violently and recklessly, but he delivers a great performance. As an ending, the movie has satisfying revenge. While it lacks the excitement of the original, it is still an enjoyable film to see at least once.
Get The Gringo (2012)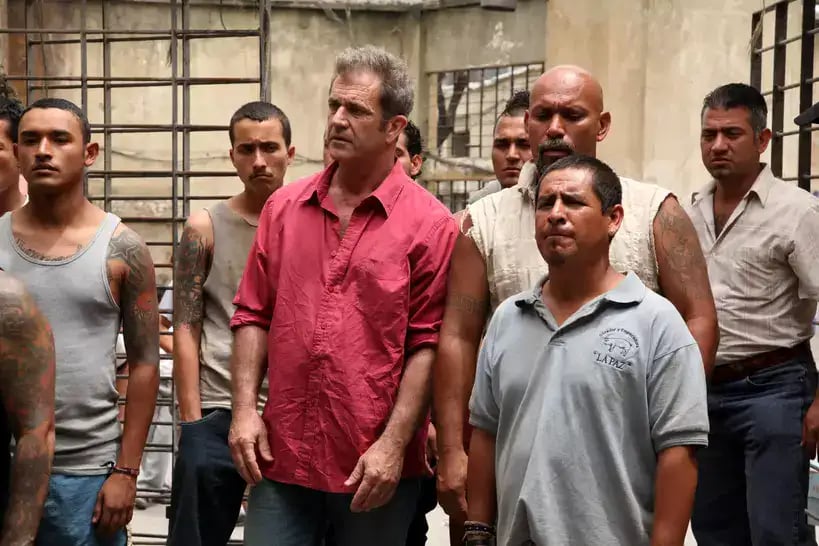 Several years after his cancellation from Hollywood, Mel Gibson finally makes his way back onto the big screen with his second R-rated film, "The Gringo." This crime drama, directed by Adrian Grunberg and co-written by Gibson, is jam-packed with action, dark humor, and plenty of violence. In the film, Gibson plays a drug lord who is chasing a heroine and a Mexican drug kingpin. He crashes the car into the border wall and is imprisoned for his crimes. While in jail, he receives guidance from a 10-year-old kid who is living with his mom inside the prison.
As a foreigner, Gibson's character is constantly on the run and has to scramble for cash in order to survive. In fact, the movie revolves around a $2 million heist, which led to him being buried alive in jail. The movie's theme is "payback", and the film features several adventures where Gibson tries to recoup his money.
Get the Gringo is a great South-of-the-border movie excursion, and one of the gamiest since Sam Peckinpah's "Apocalypto." If you've never seen the director of the acclaimed Apocalypto, he'll probably make your heart pound as he rummages through the slums of Mexico looking for Alfredo Garcia's head.
Blood Father (2016)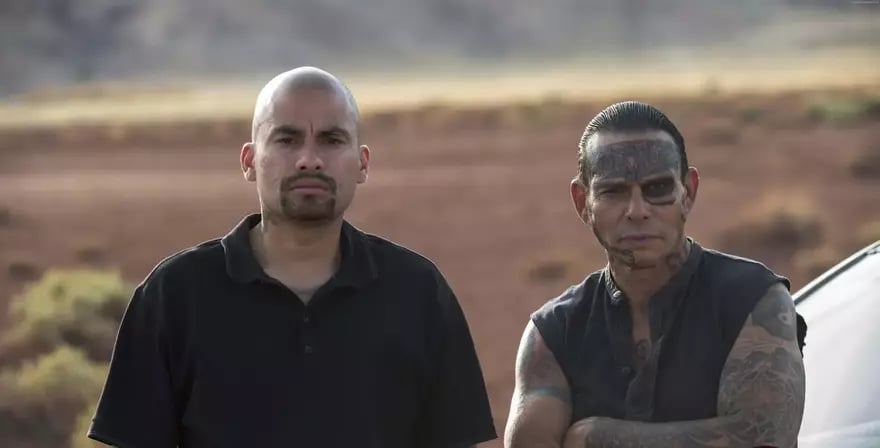 This dark, twisted drama stars Mel Gibson as a former convict who reunites with his estranged daughter. Diego Luna and Erin Moriarty play her estranged boyfriends, who both are involved in a violent drug cartel. But will they find redemption in time? Watch this movie to find out. Here are some of the film's biggest surprises:
The film's trailer channels Liam Neeson and he oozes 'Bad' style. This French action crime thriller is directed by Jean-Francois Richet and stars Mel Gibson, Erin Moriarty, Diego Luna, Michael Parks, and William H. Macy. The film premiered at the Cannes Film Festival and will be released by Lionsgate Premiere.
The film, which clocked in at 88 minutes, is directed by Jean-Francois Richet, who helmed the Vincent Cassel gangster epic 'Mesrine'. Richet's approach is effective, and he gives Mel Gibson plenty of room to flex his movie-star muscles. And while it may be an uneven film, it is still an impressive debut for Mel Gibson.
Although "Blood Father" suffers from weak logic and a flimsy plot, the movie is not without its rewards. It contains an on-screen crucifixion and is a little too violent for some viewers. The movie is based on a novel by Peter Craig. If you're a fan of hard-boiled material, "Blood Father" should be on your watchlist.
Dragged Across Concrete (2018)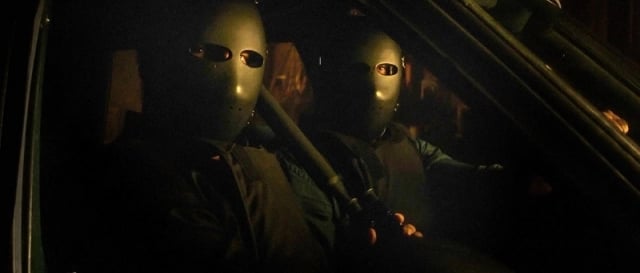 "Dragged Across Concrete" is the story of two overzealous cops, Brett Ridgeman (Mel Gibson) and Tony Lurasetti (Vince Vaughn), who are on the prowl for drug dealers. Ridgeman is asked to participate in a scheme by a drug dealer that turns deadly. But when he stumbles upon a mysterious operation on the outskirts of town, he invites Lurasetti to join him. The duo is forced to decide if they should join the robbers and seek compensation for their thankless public service.
Dragged Across Concrete's score is minimal, attempting to preserve the direct connection between actors and the audience. This style of filmmaking is often a hindrance, and the film's slow pulse rate makes it hard to keep up with the frantic pace of the story. But this doesn't mean the film is without merit. It's a black comedy with a dark undertone, but it doesn't feel like it.
"Dragged Across Concrete" hits the trifecta of nativism, racism, and sexism with more substance and a slower pace. Even the violent scenes and the violence have a sense of nuance, thanks to Zahler's expressive dialogue. The film is a work of art, and I'm glad I saw it. While it's not the most profound film in history, it's an excellent one.