Cave Horror Movies like The Descent
We all know what a cave is in movies like The Descent. It's a large, dark hole in the ground that can go on for miles. They're usually damp and chilly, and most people avoid them at all costs. But for some reason, some people find the idea of being in a dark, spooky cave extremely appealing.
They love horror movies that take place in caves, and they enjoy exploring these dark places. But why? What is it about caves that makes them so appealing? Movies like As Above So Below are creepy as hell because of the eerie subterranean setting, maybe it's just the claustrophobia and fear of the unknown.
So if you're curious about cave horror movies let's just check out the 14 best movies like descent we could find. Let's begin!
The Cave (2005)
What would you do if you were trapped in a dark, damp cave with no way out? That is the question at the heart of The Cave, a 2005 horror film starring Cole Hauser and Morris Chestnut. When a group of spelunkers accidentally discover a hidden cave system, they are quickly locked inside by an unknown force.
The Cave is a 2005 American cavern horror story directed by Bruce Hunt. The film is Hunt's first feature film. It was released by Screen Gems and was also his last. Its script was co-written by Michael Steinberg and Tegan West. The movie follows a group of cave divers and scientists studying a complex system of tunnels in Romania. Headey, who played a character in HBO's Game of Thrones, was one of the main characters.
The Cave uses the Creatures Lurking in the Dark monster-movie formula, which was first used in Alien. It has the same formula, but it features the novelty setting of underground caverns. This creates a suspenseful atmosphere, with plenty of surprise jolts. It's a good example of a horror film with a horror-comedy plot.
The Hole (2001)
Director Nick Hamm delivers an exciting cavern horror-thriller with "The Hole 2001." This film uses isolation to its advantage, even before many other films have made the theme. However, this whole horror movie does suffer from a few flaws. In particular, the film's time-jumping strategy doesn't work. A more straightforward storyline would have been better. Here are some of its major flaws.
The movie begins with a tense and unsettling opening scene and the film quickly shifts into a psychological thriller. Eventually, Liz starts to lose herself and her sanity. As her life unravels, her psychiatrist starts questioning her. Ultimately, the film's flaws prove to be its saving grace. Despite its shortcomings, "The Hole" is an interesting psychological thriller. It was also made in the UK, with filming taking place at Downside School, Somerset, and Reading Blue Coat schools.
Sanctum (2011)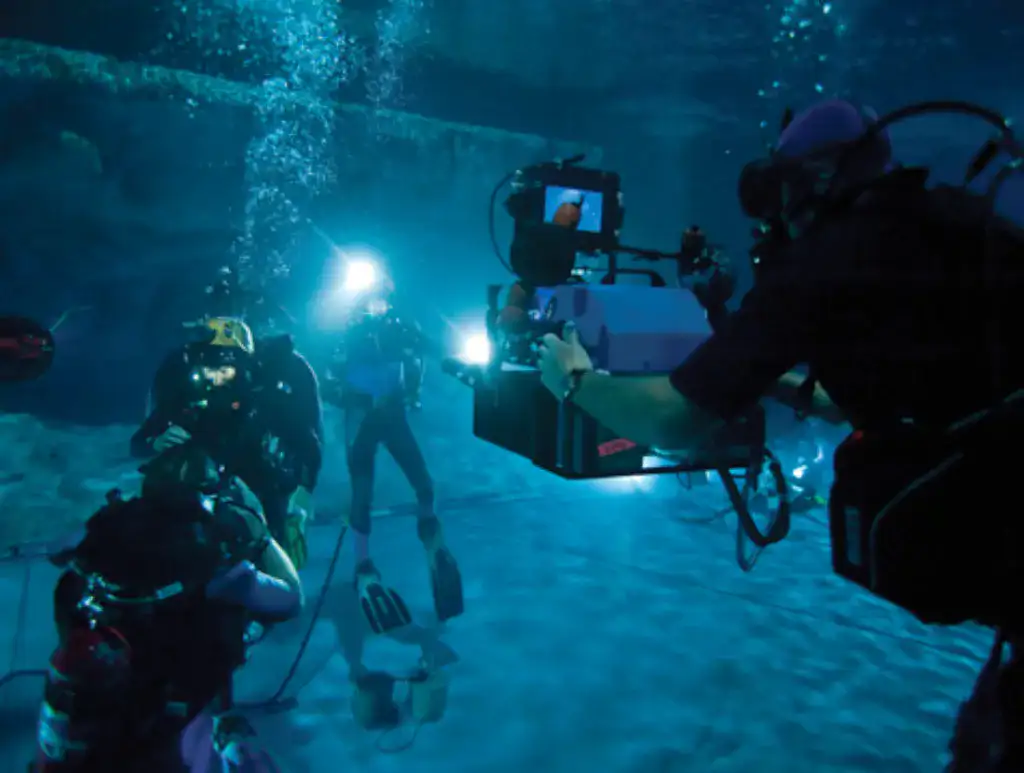 If The Descent was an action movie, Sanctum would be its underwater cavern horror story equivalent. This fictional survival story is set in Papua New Guinea and features a brutal death, decompression sickness, and a team of unsuspecting survivors. Andrew Wight, who wrote the script with John Garvin, went underground while caving and got trapped under the Nullarbor Plain. His experiences inspired the story. A sudden flood places the characters in serious danger. To survive, they must dive and climb to find their way out of the cave, while battling dwindling supplies, limited air, hypothermia, decompression sickness, panic attacks, and more.
In contrast, "Sanctum" spends more time building up its characters and storyline. In a similar fashion to the famous 'The Descent' opening scene, the story begins slowly and builds momentum. While this slow build is necessary for the storyline, the tension and suspense never lets up. The director Grierson's style is a perfect blend of action and humor.
The movie was directed by Alister Grierson, who had previously worked as a cinematographer on films such as "300" and "The Bourne Supremacy" James Cameron also is an Executive Producer in this cave horror movie.
La Cueva (2014) In Darkness We Fall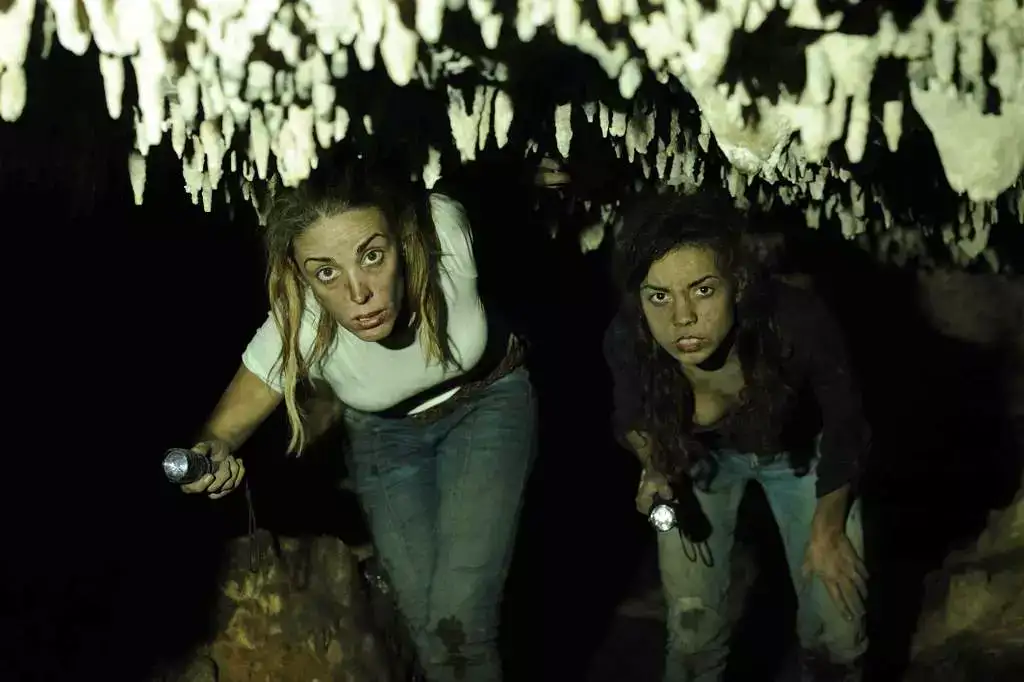 In Darkness, We Fall is a Spanish found-footage cave horror movie directed by Alfredo Montero. Originally called La Cueva, the film was made on a low budget but still manages to be quite suspenseful. The cast includes Marta Castellote, Xoel Fernandez, Eva Garcia-Vacas, and Marcos Ortiz. It premiered at the 2014 Rotterdam Film Festival and was screened at the Miami International Film Festival.
The film is a cave horror movie set on an island off the coast of Spain. The quintet of friends is having a vacation when they stumble upon a cave in the middle of nowhere. They are dehydrated after a night of heavy drinking, but on a whim, they decide to explore it. Unfortunately, the case turns out to be an underground labyrinth full of nasties and muddy walls.
As Above, So Below (2014)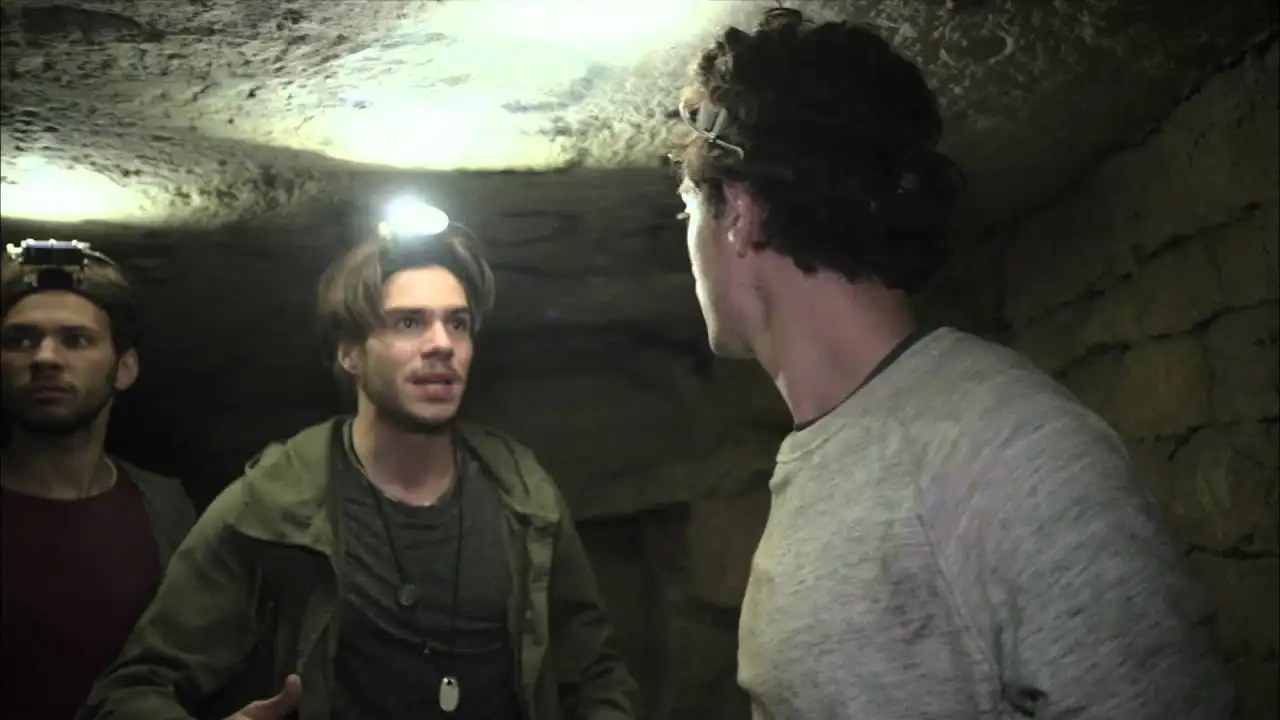 This thriller follows a team of explorers as they venture into the Paris catacombs in search of a valuable relic. But what starts out as a simple expedition quickly turns into a terrifying nightmare. With haunted caves, deadly traps, and an evil presence lurking in the shadows, the group must use all their skills to survive.
As Above So Below 2014 is a found-footage horror movie directed by John Erick Dowdle. The film follows a group of subterranean explorers searching for a mysterious object. They accidentally discover a doorway to Hell. As the group searches the catacombs of France, they are confronted by horrors that could have been imaginable a few centuries ago. However, the film's main villain is not what you'd expect.
The Ruins (2008)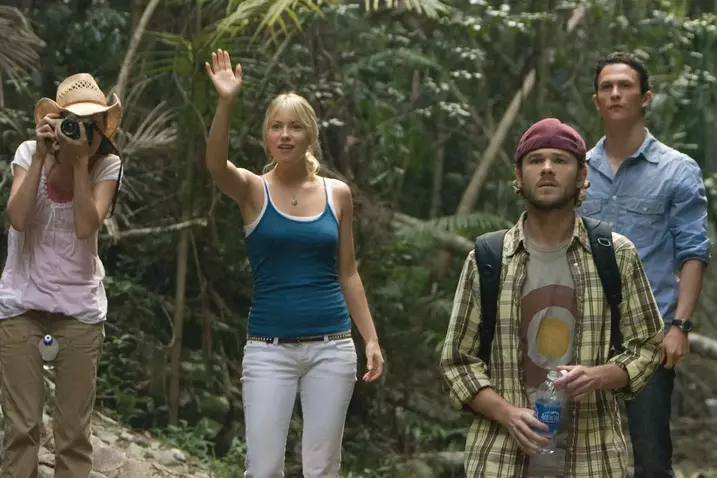 The Ruins is a fairly humorless horror film, directed by Carter Smith. The movie is about a group of tourists who stumble into a temple that's quarantined. They watch as one after another die and is eaten alive. This film is one of the more underrated horror films in recent memory. This is a must-see for anyone who enjoys slow-burning horror movies. Unlike most horror films, The Ruins isn't a gory Hollywood slasher.
The Ruins' plot is similar to that of Eli Roth's Cabin Fever, a novel about a flesh-eating virus. But unlike the classic antagonist, The Ruins' creepy vines aren't actually evil, unless you're talking about viral infection. The vines, instead, surround the characters and feed on their blood. They even mimic the sounds the characters make, such as screaming.
The Ruins is a 2008 American-Australian natural horror film, written and directed by Carter Smith. Based on the novel by the same name by Scott Smith, the film stars Jonathan Tucker, Jena Malone, Shawn Ashmore, Laura Ramsey, Joe Anderson, and Jena Malone. While the movie has a few minor plot points, its main characters will likely shock you. The movie is based on the novel by Scott Smith, so the names of the actors and actresses are different.
Catacombs (2007)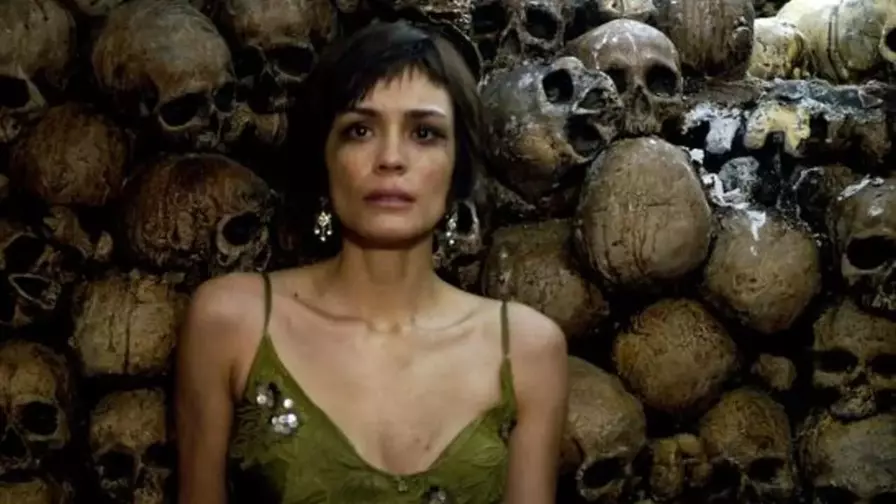 Starring Sophia Bush and directed by Tomm Coker, Catacombs tells the story of a young woman who becomes stranded in the Paris catacombs with nothing but her wits to help her survive. With a budget of just $5 million, this movie manages to deliver one spine-tingling scene after another. If you're looking for a good horror movie to watch, Catacombs is definitely worth your time.
The Descent (2005)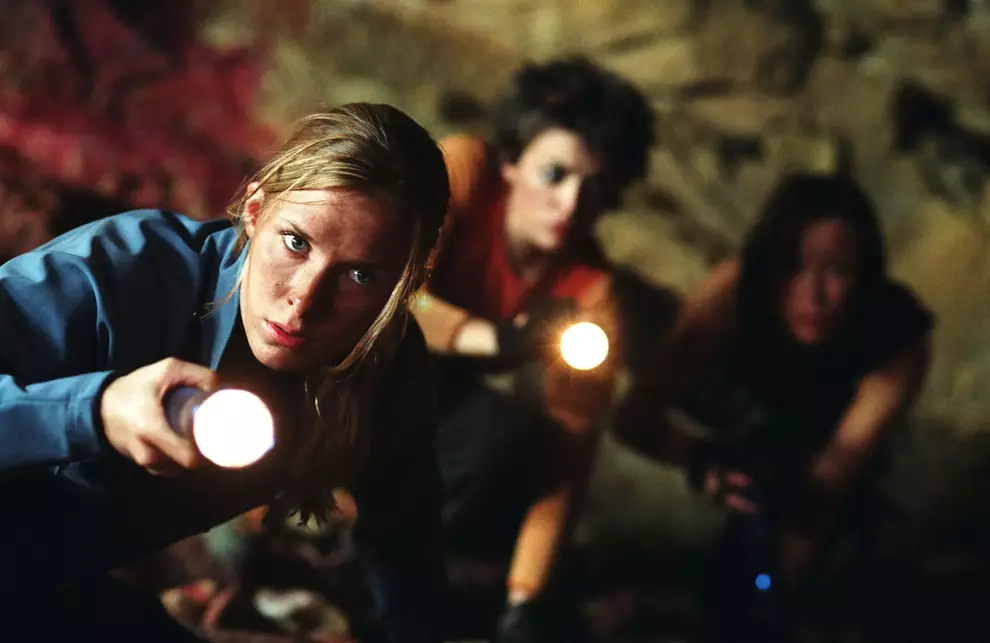 The Descent is a 2005 British horror and is considered one of the best cave survival movies ever written and directed by Neil Marshall. The plot follows six women who, having entered a cave system, are hunted by subterranean creatures. Produced on a budget of $3.5 million, the film was shot in the United Kingdom and released on 9 September 2005 to positive reviews.
The Descent was nominated for seven BAFTA Awards, winning two: one for Best Sound and the other for Neil Marshall's Outstanding Debut as a Director. In North America, it was released theatrically by Lionsgate on 21 July 2006 where it grossed USD 7.1 million. It has been unrated by the MPAA in the United States but given an 18 certificate by the BBFC
The Descent 2 (2009)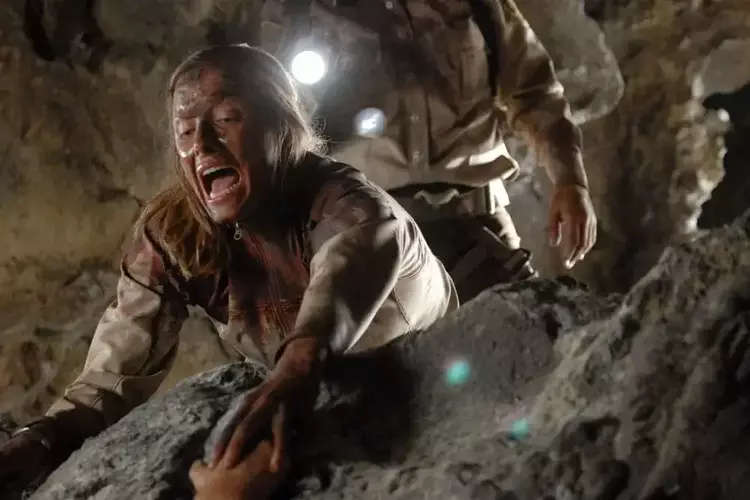 The Descent Part 2 is a sequel to the critically acclaimed horror film The Descent. It was shot in London and is currently awaiting a US release. It was originally released in the UK on December 4, 2009, and it is directed by Jon Harris. Screenplay writers included James McCarthy and J Blakeson. Christian Colson also produced the film. It received a 50% rotten rating on Rotten Tomatoes UK.
As the first film ended, the adventure is set up to be more thrilling than the previous one. While in the cave, Sarah is unable to remember what happened. A group of crawlers is pursuing her. However, Sarah is able to escape and is taken to safety by Sheriff Vaines and the team. They must fight to keep Sarah safe, as well as to find their missing friend Juno. This second-hole horror movie is just as thrilling as the first and should not be missed.
Corporate Animals (2019)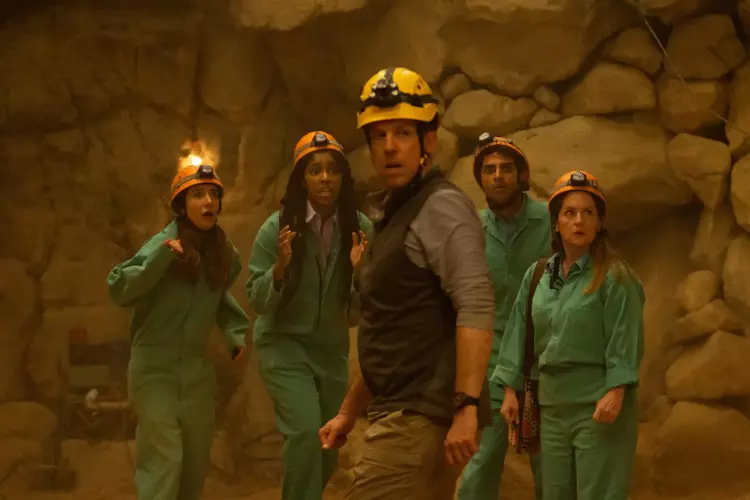 "Corporate Animals" is a comedy-horror film directed by Patrick Brice. It stars Jessica Williams, Karan Soni, Ed Helms, Martha Kelly, and Isiah Whitlock Jr. As an insider, I was excited to see the film after hearing the trailer. The cast is pretty good, with a few unfunny lines traded between the actors and some gross body humor. The movie has a mediocre plot and a clunky end. However, if you're interested in the movie, you can check it out at your local theater or on streaming services.
While the film starts on a disappointing note, the movie soon picks up steam and becomes a memorable horror movie. We follow the insufferable CEO Lucy and her team on a perilous spelunking expedition. Unfortunately, the team loses their guide during the trailer, and their only hope for rescue is to commit cannibalism. The film is not without its flaws, but it has enough charm to keep us entertained for a long time.
Eden Log (2007)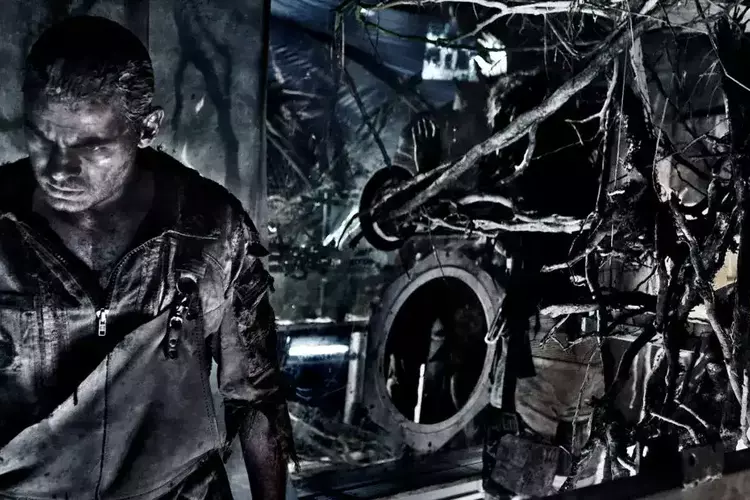 If you're looking for a sci-fi movie, you should watch Eden Log. This French production has a dystopian future feel and a twisting narrative. The film opens with a man trying to regain his senses after waking up in a cave. A light blinks in the darkness, and he scrambles toward it to gain sight. However, he remains alone.
The plot revolves around a mysterious energy company, called Eden Log. They operate a vast underground facility, where a giant tree grows and supplies energy to the city. However, there is a twist: the company's main character accidentally poisons the tree so that it will grow and destroy the city. This leads to a climactic and unexpected ending for the movie. You'll want to see it in the theaters.
The film's production team filmed the film with hand-held cameras. The resulting film is a puzzle, and its director, Franck Vestel, is an assistant director on several French movies. Though the film didn't gain much notice upon its premiere in France, it was able to get a lot of buzz on the international film festival circuit. It's also reminiscent of Luc Besson's 1983 film, Le Dernier Combat. Despite its shaky Handycam work and oversaturated single-color films, Eden Log is still an entertaining film.
Gehenna Where Death Lives (2016)
The eerie atmosphere of Gehenna Where Death Lives is perfectly captured in the film, which is similar to the British Nazi thriller Outpost. In addition to its creepy atmosphere, the film also has likable characters, especially the lovable Pepe played by Sean Sprawling. The movie has a positive eye for the setting, which is also a plus. Here, you will find out how the movie's protagonists survive, and what they do.
The storyline of Gehenna: Where Death Lives is a compelling concept, and the director Hiroshi Katagiri, a veteran effects artist, achieves his goal of bringing color to this bleak world. But the movie suffers from several shortcomings, including slow pacing, the lack of credible performances, and a lack of proper character development. While the film's post-credits scene is entertaining, it fails to engage audiences.
Beneath (2014)
Beneath is a well-made thriller with a strong paranoia element and supernatural underpinnings. The visual look and production value of Beneath make it a worthy competition for "The Descent." The film has some small but notable missteps, but the overall effect is one of suspense and a steady simmer. The following are some things to keep in mind if you're planning to see Beneath.
The first thing to remember about Beneath is that it has some similarities to last year's horror film of the same name, but it's far more grounded. It's a movie about miners who are under threat underground. The movie revolves around a retired miner named George Marsh and his daughter, Sam (played by a female character). When it comes to his last day, she volunteers to go down into the mine with him.
In this 2014 thriller, a group of coal miners becomes trapped 600 feet underground due to an accident. The miners' plight is made worse when they begin to experience a breakdown. As time runs out, they start to panic and turn against each other. The plight of the miners is a terrifying experience that will have you gripped to the end. The movie is a must-see for anyone who's ever been fascinated by the subject of human behavior.
The Devil Below (2021)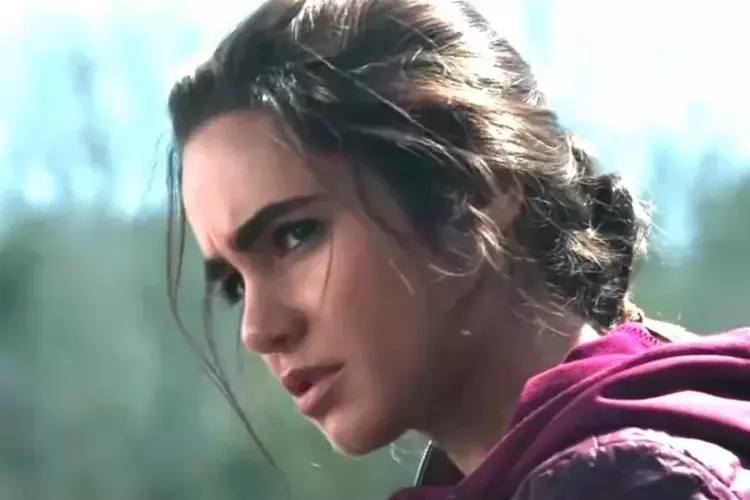 The Devil Below is a 2021 horror film directed by Bradley Parker and starring Alicia Sanz, Adan Canto, Zach Avery, Chinaza Uche, and Jonathan Sadowski. The film is not without its faults, however. The characters are bland, the story is unoriginal, and the film is woefully unscary. This review will focus on the film's strengths and weaknesses.
The film has a distinctly 1970s/80s monster-movie vibe. It employs two guys in monster suits to create suspense. The shaky camera shots, night vision, and cheap video tricks are effective in building suspense, but the movie is far from terrifying. Though the actors perform decently, one of the biggest complaints is the stupid decision on where to cut the rope.
Barbarian (2022)
Zach Cregger's 2022 American horror film, "Barbarian", marks his debut as both a writer and director. Produced by Arnon Milchan, Roy Lee, Raphael Margules, and J.D. Lifshitz, the movie stars Georgina Campbell, Bill Skarsgård, and Justin Long. The story follows a woman as she discovers her reserved rental house has been double-booked with a man, while unaware of the dark secrets hidden within.
Tess Marshall had booked a remote house in the rundown Brightmoor neighborhood of Detroit for her job interview. Upon arrival, however, she found out that the place had been double-booked and was already occupied by a young man named Keith Toshko. Initially apprehensive, Tess soon warmed up to him and decided to stay the night.
The Black Phone (2021)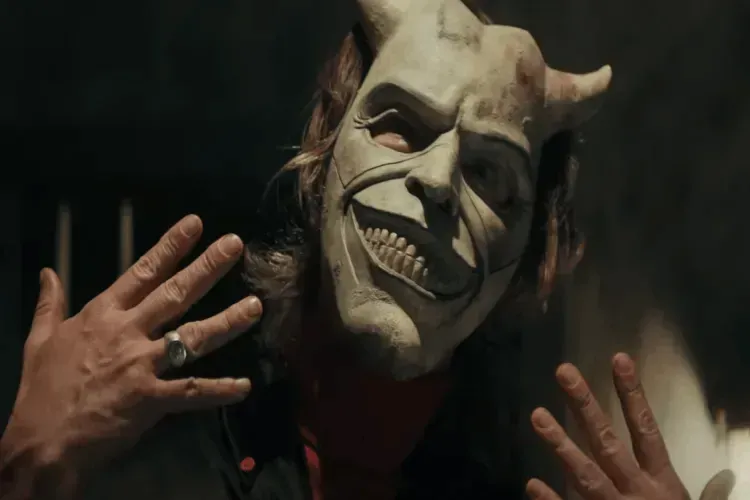 Scott Derrickson's 2021 American coming-of-age supernatural horror film, "The Black Phone", is based on Joe Hill's 2004 short story of the same name. Derrickson and C. Robert Cargill penned the screenplay, with Derrickson and Blum producing. The cast features Mason Thames, Madeleine McGraw, Jeremy Davies, James Ransone, and Ethan Hawke. Thames stars as an abducted teen who, with a mysterious phone, connects with the captor (Hawke) of his predecessors.
The streets of a Denver suburb in 1978 are gripped by fear as a serial child abductor and murderer, nicknamed "The Grabber", prowls the area. Finney and Gwen Blake, brother and sister, live in this place plagued by terror, with their abusive, alcoholic father. At school, Finney is a victim of bullying and harassment, but he finds an ally in Robin, who stands up for him.
Conclusion
In conclusion, The Descent is still an excellent Indie Cave Horror movie that everyone should watch. However, if you are looking for something similar, there are plenty of other options out there that can provide you with a thrilling and intense experience. So, whether you are in the mood for a classic or a new take on horror, these movies will surely provide you with a great evening of entertainment.