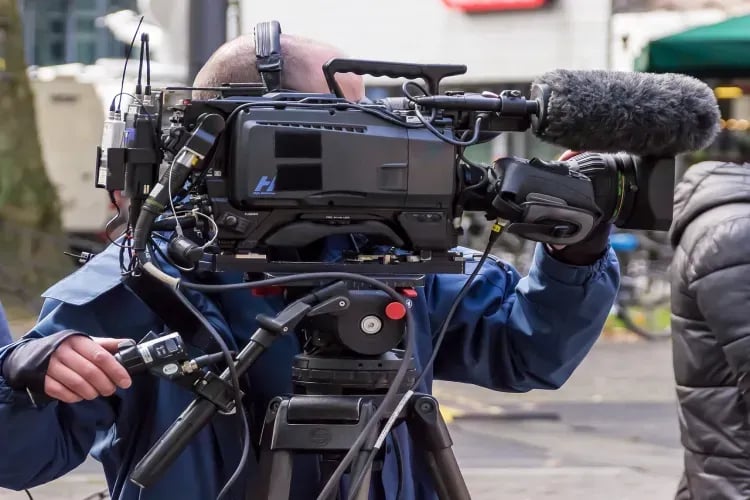 If you are a film buff, the latest multiplex offerings have probably left you feeling less than thrilled. Fear not; there are a plethora of fine Independent films coming to NYC's theaters this fall. You may not be able to watch them all, but some should not be missed. 
Bottoms
This comedy from director Emma Seligman is being touted as the Heathers of its generation. The film stands the teen sex comedy genre on its ear with this tale of two awkward outcast girls who will stop at nothing to hook up with their high school's hottest cheerleaders. They start an underground fight club with murderous results. Critics are calling it one of the best films of the year.
Golda
Screen legend Helen Mirren stars in this thriller about Israel's Priminister Golda Meir's handling of the Yom Kippur War in 1973. The war threatened to obliviate Israel and damage relations between the United States and the Muslim world. Critics have raved about Mirren's performance as the overtaxed world leader and the performance of Liev Schreiber as United States Secretary of State Henry Kissinger. 
The Inventor 
Both children and adults will love The Inventor, an animated flick about the life of artist and all-around inventor Leonardo da Vinci and his adventures with French princess Marguerite de Navarre as they search for the meaning of life.
Da Vinci is voiced by British actor Stephen Fry, known for his recent performance in the Hulu series The Dropout. Daisy Ridley, of Star Wars fame, plays Princess Marguerite. 
Cassandro
Documentarian Roger Ross makes his first narrative effort with this tale of the luchadors of Mexican wrestling. Luchadors dress in colorful costumes with their faces covered. They often perform stunts. The movie tells the story of  Saúl Armendáriz, a luchador who dressed in drag and lost fights on purpose; you can enjoy this film from home on the day it was released because it is produced by Amazon Studios.
The Pod Generation 
This sci-fi film imagines a new technology where babies grow in a giant artificial womb. The film focuses on a couple testing out this new technology for a major company. The couple takes turns carrying around the giant egg-shaped pods like two high school students working on an assignment for health class. The film is the winner of the Alfred P. Sloan Feature Film Prize and was directed by Sophie Barthes.
Shortcomings 
Nothing screams independent film more than a movie about a filmmaker. Randall Park's directorial debut, Shortcomings, tells the story of Ben, a filmmaker who manages an arthouse theater. Although he has a girlfriend, Ben stalks a mysterious blonde woman. When his girlfriend goes out of town, he reevaluates his life choices. 
Carlos
The life of legendary guitarist Carlos Santana is documented in this film, directed by Rudy Valdez. Mr. Santana began his career as a street performer at 14 years of age. He went on to win 10 Grammy awards. He is a member of the Rock and Roll Hall of Fame. He is best known for songs such as Black Magic Woman and Maria Maria which combine traditional rock and roll and Latin jazz.
Deciding Vote 
If you read the papers, you know that Roe vs. Wade was one of the most controversial decisions in history. What you may not know is that a single vote changed the course of history. New York State assemblyman George Michaels was a conservative who defied his party to allow women freedom of choice. The decision set off a battle that would last decades.