Is H1Z1 Still A Relevant Game In 2023?
Now known as Z1 Battle Royale, H1Z1 is a battle royale video game from Daybreak Game Company, formerly Sony Online Entertainment. It was released in early access for Windows in 2015, and after three years, it was officially released on PlayStation and Windows as a free-to-play game. 
H1Z1 is set in a zombie apocalypse situation in the United States where layers must battle undead and hostile weather and survive. The sandbox video game involves scavenging, building, crafting, and interactive gameplay. H1Z1 has had quite a development over the years. 
Image credit – Pinterest 
From name rebrands to getting passed between companies, there's a lot of history behind this one. In H1Z1, a maximum of hundred players battle one another in a deathmatch where the winner is the last man standing. This is the case when the match is played solo. If played in groups, the winner is the last team standing at the end of the match. 
At the start of the game, players are parachuted from random locations onto the map. On landing, the battle starts immediately. You have to find weapons and start attacking other players while defending yourself from them. Vehicles are also placed at random spots to facilitate getaways and chases.
How Is H1Z1 Relevant To Esports? 
H1Z1 is an esports title with international recognition. At inception, the game was famous for its walking dead theme set in an open world where players spawn with one goal, survival. The game was later updated to include battle royale elements and eventually split into two versions, one solely as the battle royale mode. 
Although its popularity has declined over the years, H1Z1 still maintains its relevance in esports, especially in the hearts of those involved when it was released. Keep reading to find out how it does this!
Pioneer Battle Royale Gameplay
Image credit – Pxfuel
Battle royale games are quite common among successful esports titles. Titles like Player's Unknown Battleground and Fortnite are household names in esports. Although H1Z1 might not be as big as these titles are now, one must note that H1Z1 was around before they were. 
H1Z1 was one of the early players in the battle royale genre, with gameplay that seemed to inspire at least one new game every day. The zombie-themed game has helped shape the gaming industry's success by contributing to the legacy of the battle royale genre. 
H1Z1 is a combination of battle royale, crafting, and auto royale. For the battle royale, the arena has a timer and poisonous gas system at the borders. Players run around the arena, acquiring weapons, fighting, and struggling to win. 
The crafting part mainly involves transforming gathered scraps into utility and healing items for you and your team. In Auto Royale, you get into Sedans or ARVs with other players in your team and shoot at the opposing teams while driving. There's usually a player who functions as the designated driver. 
H1Z1 Gambling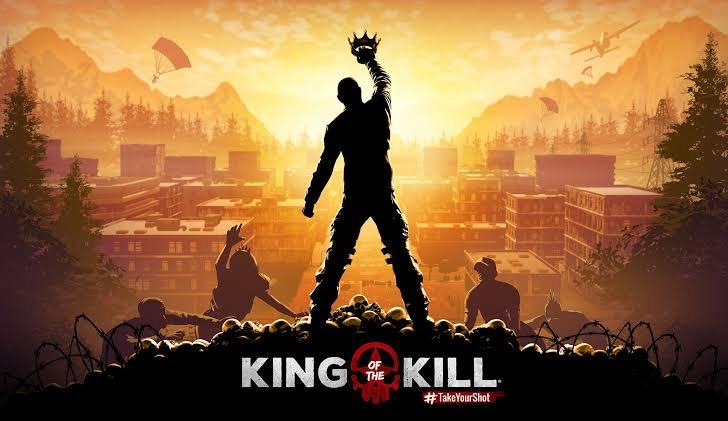 Image credit – Pinterest 
Things have always been complicated regarding H1Z1, but H1Z1 gambling has mostly been exempted from this. The game has undergone modifications, splits, and reunifications, but its esports betting has always been simple. These changes have led to a series of name changes for this title. The names are often used interchangeably, so it can be hard for newcomers to find the game. You may find it referred to as Z1: Battle Royale, H1Z1: King of The Kill, or H1Z1: Just Survive on H1Z1 gambling sites. 
H1Z1 combines shooter action with a sandbox world with survival elements. Since roleplaying is also involved, cosmetics play an important role in the game. As such, skin betting is the popular form of H1Z1 betting. 
Gambling in H1Z1 provides opportunities for the players and streamers to be more involved in the game. It is also a means of engaging the fans. Betting is an investment, and getting people involved in H1Z1 betting automatically translates to building the fanbase. This, in turn, increases the general popularity of esports. 
Dedicated Player Base
Image credit – Pinterest 
Despite the rise of other battle royale games, H1Z1 still has several players that stick with it because they enjoy the game's unique features. In 2021, H1Z1 lost about 91% of its player base. 
The general opinion was that this loss was due to the reign of PUBG and Fortnite. H1Z1 went from being an esports title with a peak number of 150,000 players on Steam to having a monthly average of less than 100 since the beginning of 2023. 
This is not the place or read to capitalize on this game's losses, but all of this is just an attempt at saying that this title has helped raise players that stick to one title. Despite all the downs H1Z1 has experienced, people are still playing it worldwide, and that's something. 
Established Opportunities 
Image credit – Pinterest 
H1Z1 has repeatedly shown that it deserves a solid spot in esports. The previous tournaments with large prize pools are proof of its esports ability. Daybreak has organized an H1Z1 tournament in Sweden with a $250,000 prize pool. 
Also, the tournament held annually on Twitchcon has $500,000 available for players to win. H1Z1 esports allows players to participate in original battle royale gameplay while competing for fair prize pools. 
Conclusion 
This battle royale game might not have much, but it has enough to make it stand out. Poison borders, shrinking maps, auto battles, and so much more set H1Z1 apart in today's crowd of battle royale games in the esports scene. 
H1Z1 sets you somewhere between reality and an unreal world with nothing to your name. In a genre where Fortnite and PUBG rule, this title continues to fight to have its place and maintain relevance.