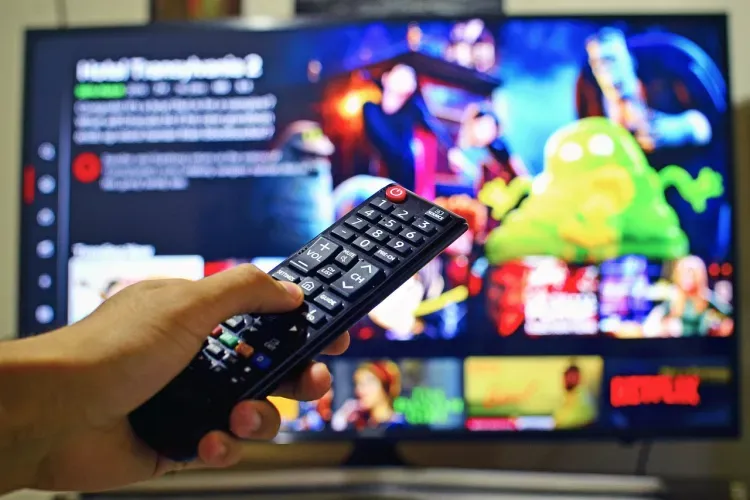 Source: Pixabay
Almost every land-based and online casino features themed slot machines. These themes range from iconic fictional characters, and video game titles, to all sorts of crazy concepts. So, movie slot machines aren't that rare online. Studios like NetEnt, Microgaming, and Playtech have published some of the best tv show pokies and movie slot games. Anyone who wishes to play these themed slots should find the best casino online in Australia by reading casino reviews. You can know upfront who regulates the operators, available currencies, banking options and of course bonuses.
If you would like to know what are some of the top movie slot machines then stick around. We will be listing specific pokies that are worth your time, and that do justice to the theme they are centered around.
The Matrix
The franchise had a massive cultural impact and remains relevant to this day. There are 4 amazing Matrix movies, but the first one from 1999 will always be a cut above the rest. So if you want to take a red pill and go down the rabbit hole then check out Playtech's Matrix movie slot machine. It was released in 2017 and has 5 reels and 50 paylines. So, if you want a game that will bring back some of the early 2000s nostalgia, look for operators that host slots by Playtech.
Vikings
Another great slot machine theme is the TV series Vikings. This a popular show from History Chanel that successfully captures the triumphs and struggles of the Scandinavian warriors. NetEnt did an amazing job with this IP. Every symbol has been animated from the ground up to be aligned with the font that is used in the name of the show. Runic symbols are all over the place, the button is the serpent, and there are 3 rows and 5 reels.
Bear in mind that this is a high volatility slot, and although there are 243 ways to win, you shouldn't expect frequent hits. There is also a hotspot feature that will activate and transform certain symbols. This will award additional coins. The graphics, sound effects, and background music are all spot on, and if you love this show you will appreciate NetEnt's Vikings.
Rambo
If you want to try iconic movie slots then Rambo is one of the best options out there. It's developed by Skywind Group and features 20 fixed paylines. What makes this one stand out is that there is an actual slot movie running on the upper screen. You play as Rambo from the first-person shooter perspective, and as you spin the reels the Rambo in the upper screen will encounter trucks, tanks and structures, and either shoot them or blow them up with grenades. There is also a mini-game that triggers in the bonus round, where you need to hit as many helicopters as possible.
Given this unique design choice, Rambo is a great slot for streaming. You can comment on what's happening on the upper screen and entertain the audience. Furthermore, streaming is one of the few ways that allow you to secure profit when playing casino games. You can add sponsors to your stream, and you'll likely receive donations.
Jurassic World
Source: Unsplash
There are multiple Jurrasic Park slots movies, but Jurassic World from Microgaming is one of the most popular choices. It is the adaptation of the most recent Jurassic trilogy, and the animation looks amazing. Additionally, if Indominus Rex appears your winnings can be boosted a thousandfold (1000x). So the maximum win for this game is 255,000 coins. For a game without a progressive jackpot that is pretty impressive, so high-rollers are frequently drawn to the Jurassic World.
Game of Thrones
There are actually multiple Game of Thrones slots, but the ones that are popular online are developed by Microgaming. This is an incredibly gripping franchise that dominated the world throughout its runtime. Much like in the show, the most coveted symbol here is the Iron Throne and if 5 of them appear on the reels you get 3000 coins and enter the bonus round.
If you are in Australia and would like to enjoy a truly fascinating Game of Thrones game, then check the land-based casinos that host machines by Aristocrat. In the Aristocrat version there are a lot more reels and even a dragon can appear that will set your symbols ablaze.
Conan
Conan is another IP owned by NetEnt but again there are multiple slots light movies that feature this fictional character. In the version, however, Conan isn't played by either Arnold Schwarzenegger or Jason Momoa. The Conan is completely created by NetEnt's design theme but the look is inspired by the comic book version of the character. The aesthetics are amazing and the volatility is mid to high, so you will score winnings combinations regularly.
A Nightmare on Elm Street
Unlike other entries on this list, A Nightmare on Elm Street movie slot is a brand exclusive, developed by Section 8 Studio. The developers really did an awesome job with this one, and if you watched the old Freddy Kruger movies you will love this game. The eerie background music and sound effects will give you chills and this is a perfect slot to play at night. In fact, that's when most people play it because they aim to win a daily jackpot, and they hope it will drop before the clock strikes midnight. The theme is inspired by the most recent adaptation or reboot of the Nightmare on Elm Street franchise, so the symbols look really spooky.  
Author: Michelle Payne