Hilarious Youtube Channels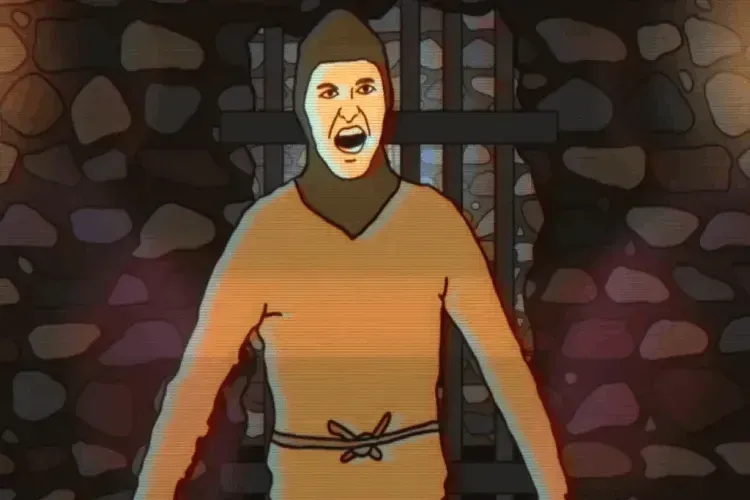 If you're looking for hilarious youtube channels, look no further than some of the funniest channels out there that we've followed for a while now. From sketch comedy to parodies, these channels offer a unique brand of comedy that will leave you in stitches. Whether you're looking to laugh at some classic jokes or to be surprised by a totally unexpected punchline, these Youtube channels have something for everyone. So if you're in the mood for something a little bit different, then take a look at some of these oddly hilarious Youtube channels. You won't be disappointed!
Joel Haver (Sketch)
The Joel Haver channel is a YouTube channel created by Joel Haver that has become popular due to its silly, hilarious content. On the channel, Joel typically posts videos of himself engaging in absurd activities, often involving comedy skits and music.
The main draw of the Joel Haver channel is Joel himself. His unique sense of humor is what makes the channel stand out from the rest. His jokes and skits are often over the top, but somehow he is able to make them work. His videos are always well-edited and often feature other comedians and musicians.
The content on the Joel Haver channel is often silly and lighthearted, but it's also clever and creative. He has a knack for taking mundane topics and making them hilarious. He also has a great understanding of pop culture which helps him to create content that appeals to a wide audience.
Overall, the Joel Haver channel is a great place to get a good laugh. Whether you're looking for a quick joke or a longer skit, Joel has something for everyone. His content is creative, humorous, and always entertaining. If you're looking for a good laugh, be sure to check out the Joel Haver channel.
Ryan Long (Satire)
Ryan Long is a YouTube channel created by Ryan Long, a comedian, writer, and actor. The channel features a variety of comedic sketches, parodies, skits, and other comedic content. The channel's most popular videos feature Long in a variety of roles, including a talk show host, a "bad" lawyer, a clueless dad, and many more. The channel is known for its offbeat humor and cleverly crafted jokes.
The humor on the channel is often silly and relatable. Long showcases his unique style of comedy that is both unpredictable and refreshing. His sketches often incorporate satire and irreverent observations about pop culture and current events. He also often pokes fun at himself and his own life experiences, making for a highly entertaining viewing experience.
The videos on the Ryan Long channel are often shot in a variety of settings, from the comfort of his bedroom to a professional studio. Long often works with other comedians and actors to create sketches and films that add to the channel's overall comedic value.
Overall, Ryan Long's YouTube channel is a great source of hilarity and laughs. The channel's videos are always well-crafted, cleverly written, and consistently funny. With its diverse range of comedic content, the channel is sure to put a smile on your face and make you laugh out loud.
Mista GG (Bad Movie Reviews)
Mista GG is a YouTube channel run by Gavin Gaddis, a movie enthusiast who reviews bad films in a comedic way. His content consists of detailed reviews, skits, and parodies of some of the worst movies ever made. Gaddis' reviews are hilarious, as he often points out the ridiculousness of the films he's watching.
He also provides his own humorous commentary, making fun of the movie's plot, writing, and acting. His reactions to the films are often over-the-top and humorous, which makes for an entertaining watch. In addition, Gaddis often puts his own spin on the films by adding his own voiceovers or creating comedic sketches and parodies.
What makes Mista GG's content so enjoyable is his unique style of movie reviewing, which combines his knowledge of the filmmaking process with his own sense of humor. Gaddis is able to make even the worst films entertaining and gives viewers a different perspective on some of the worst movies ever made. He also provides a light-hearted take on otherwise serious topics, and his reviews are often full of jokes and puns. All in all, Mista GG's content is a great way to get a laugh out of even the most terrible films.
NPC Archivist (Gaming)
NPC Archivist is a hilarious channel that combines Skyrim scenarios with real-life recordings of odd people living mostly in sketchy areas. This includes tweakers, crazy meatheads, or just regular weirdos in gas stations you see every day. The formula works perfectly and is really a unique piece of content that's hilarious (and quite mean) but it's undeniable that it is funny as hell.
If you're just zoning out and looking for some cheap laughs this channel has a bunch of videos that you'll find utterly hilarious and fascinating.
ESO Law Dog (Gaming)
Law Dog is an Xbox Elder Scrolls PvPer who constantly talks about players he "claps" in his ESO streams. The man is super hilarious with his takes and is a natural at playing the typical "toxic" gamer bro. He has a bunch of fans egging him on and he stays in character even in the comments section – his interactions with " zergs, nightblades, and bots " is always entertaining as hell. For such a niche segment of the gaming community, he's definitely one of the smaller channels that provide a ton of entertainment.
In Summary
These oddly hilarious Youtube channels are a great way to take a break from the day-to-day and just enjoy some well-crafted comedy. Whether you're looking for a good laugh or something a bit more offbeat, these channels have something for everyone. With a wide range of videos and styles, you're sure to find something that will tickle your funny bone. So don't delay, start browsing today and find your new favorite Youtube channel!