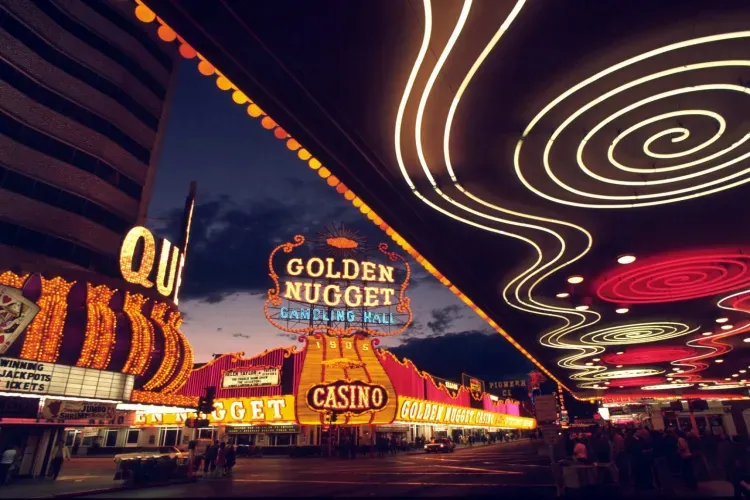 People have been gambling for years and continue to do so even now. While some do it out of addiction, others play for the thrill of it. It's a great way to have some fun or even earn some money if luck is on your side.
As the world has evolved so much, other things and activities need to change as well as be up to date. Today, most things are done online or remotely that require low to no social interaction. Even activities that require social interaction have developed so that they can be done alone.
Gambling is one such activity where you play most of the games with people, however, now it can all be done online. There are even online casinos that have a variety of games for everyone's taste from poker to blackjack. You can also find some entertaining online blackjack games to play and have some fun.
Additionally, gambling in Hollywood has also gained popularity as it shows the people the good and the bad of it. There have been numerous movies and TV shows that revolve around gambling. While there are many that are just fiction and should be watched for entertainment, there are also some that are inspired by true stories.
Let's have a look at some Hollywood gambling movies which are based on real-life events.
Casino
Martin Scorsese's Casino is initially based on a book, "Casino: Love and Honor in Las Vegas" which is based on real-life events. The movie stars Robert De Niro who gets the job of overlooking a casino and a hotel in Las Vegas. The film then goes on to depict the difficulties he faces in his personal life and the involvement of the mafia in the casino.
Casino highlights the evils and the reality of gambling in Las Vegas while maintaining a thriller storyline and plot. As the movie will give you an idea about gambling and casinos, it will also give you some knowledge about Las Vegas's history.
21
21 is a movie about a group of college kids from MIT who try to win millions in a casino by using a card-counting system. 21 is based on a book called "Bringing Down the House: The Inside Story of Six MIT Students Who Took Vegas for Millions".
The movie shows the character, Ben, who is unable to pay his tuition at Harvard Medical School, so he joins a Blackjack Team at MIT that uses their math skills to win money at casinos. While much of the movie's story is fictionalized, you can learn some of their skills on what to do and what to avoid in gambling.
Molly's Game
Molly's Game is also a true story based on a biography of Molly Bloom. The story of Molly Bloom who becomes a manager at a club and helps the owner run his underground poker games. After being fired from there, Molly soon starts her own gambling business and becomes successful.
However, after a few losses, Molly creates an illegal gambling business while also investing in cocaine which eventually leads to the involvement of the mafia. The movie shows how her poor choices and decisions affect her life and land her in trouble.
Owning Mahowny
Philip Seymour Hoffman plays Dan Mahowny who is a bank manager in Canada. Mahowny has developed an addiction to gambling which has led him to gather deep amounts of debt. After many failures, Mahowny embezzles money from the bank and uses it to gamble in Atlantic City and earns a lot of money.
This movie shows how Mahowny's addiction lands him in deep trouble and the nuances of what a person goes through when they have an addiction. It also depicts how much power greed holds and what a person is willing to do when they are greedy.
High Roller: The Stu Ungar Story
High Roller is the real-life story of Stu Ungar who is a gambling addict. Ungar was introduced to the gambling world from an incredibly early age as his father worked at a club. While his dad was against Ungar's involvement in the gambling world, he continued with the help of mobster, Vincent.
Ungar faces many failures and ends up with a ton of debt, however, things start to look up for him as he wins a grand prize in a rummy tournament. He then creates a steady income for himself by becoming a champion in the World Series of Poker and even gets married. However, his addiction eventually gets to him, and he loses his money and family.
This movie shares similarities with Owning Mahowny, in that it depicts the experiences and struggles of a gambling addict.
Conclusion
Movies about gambling let you venture into the world of gambling and give you knowledge about it. While fiction movies are always good to watch for an entertaining time, movies based on real-life give you an even deeper view into gambling and have a more realistic take on how people deal with it.