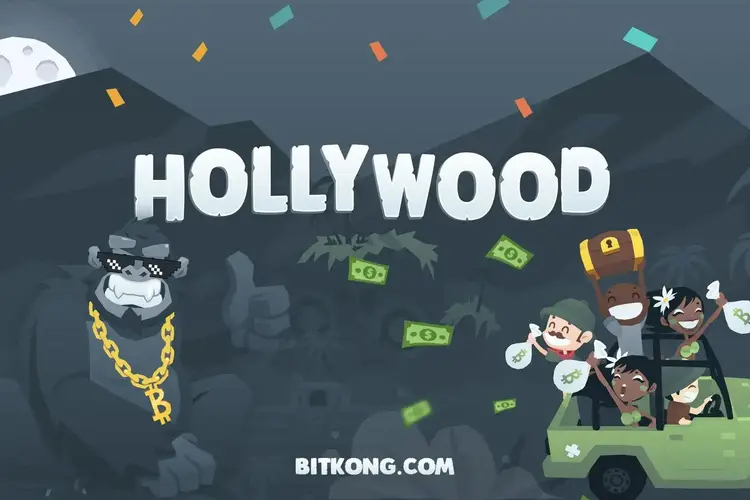 The casino industry has significantly evolved over the past century, and Hollywood and its depictions of gambling have largely spurred on this evolution. Gambling in Hollywood has quite the history, in fact, the casino landscape was completely transformed by the 1996 movie Casino, which featured infamous Vegas gangster Frank Rosenthal, played by Robert DeNiro.
This film showed an accurate depiction of high-stakes gambling, something that had rarely been portrayed in previous films due to the secretive nature of casinos and gambling. The Ocean's Eleven saga also painted a picture of how cool personalities and strategies can make people outsmart a casino. Hollywood has been putting its spin on gambling since its inception in the early 1900s.
But which are the good, the bad, and the ugly ways Hollywood changed gambling forever? We will go through it below, but if you want to see the future of gambling for yourself, check it here.
The Good: Aspirational Aspects
Movies often show gambling as a sleek hobby rather than a dark and controversial activity. In films, the actors represent winners as self-controlled and intelligent. The perspective that Hollywood always had of gambling seems to encourage the thought that it is essential when it comes to creating strategies.
But that's not all. In the movies, gambling is often used as a vehicle for heroics. It seems that gambling is the way to get out of any problematic situation. By showing characters prevail with intelligence and wit over luck or sheer force, gambling becomes an aspirational aspect.
Some films even seem to understand the personality of players that most people won't even notice at a busy casino, that's the case of Paul Thomas Anderson's first movie Hard Eight, 1996. Blockbuster classics like Casino Royale have motivated the audience to learn more about gambling and its culture.
The Bad: Shaping Casino Culture
Hollywood has a mixed relationship with gambling. On the one hand, films give betting a glamorous glow, taking it out of the general public's dark association with games of chance. But even though this helps to improve the world's idea of gambling, movies also keep giving players and casinos a bad rep.
Movies show that time management and practice make gambling a lucrative career, but they still tend to portray gambling as a shady or even criminal activity. In films, gamblers are sometimes portrayed as reckless addicts who cannot control their impulses. These types of characters exist to create suspenseful plots or elicit viewers' sympathy.
This representation is not only untrue, but it also shapes casino culture. Even though movies created some of the most beloved characters of casino pop culture, like Daniel Ocean in Ocean's 11, like Danny, several of these characters are criminals.
The Ugly: Professionalism Takes Work
Movies show that time management and practice make gambling a lucrative career. They also show how self-control and wit help when creating strategies. This can be seen through movies such as Casino Royale and through the flawless cleverness of Jessica Chastain's character in Molly's Game, 2017.
In films like these, professionals maintain a level of professionalism that takes years of practice, patience, and self-control. This professionalism not only makes them better at their jobs but also gets them closer to their goal of winning big. The ugly part for most is that making money through gambling is not always a matter of luck. It takes time, commitment, and a coll temper.
Final Thoughts
Even though movies often portray gamblers in a negative light they help build casino culture. They show how players are just people who enjoy games and excitement and want to make the most out of their free time. Some of them even make gambling a career. That being said, before becoming a gambler you need to study the field.
The idea that control over your emotions can take you far in gambling is true; so take your time to develop an ice-cold gambling persona and take in Hollywood's many valuable lessons about gaming.
Daniela Rial
Lead Content Designer for PlayHub
Independent Technical Writer and Translator