There's nothing quite as American as football – a sport that has managed to capture hearts and minds across the country thanks to its thrilling nature. It's unsurprising that this legendary sport has inspired countless movies that attempt to recreate the spirit of competition and perseverance along with unity that drives every great team to victory. And if you're interested to find out which of those movies are the best ones, continue reading and enjoy this cinematic experience with us.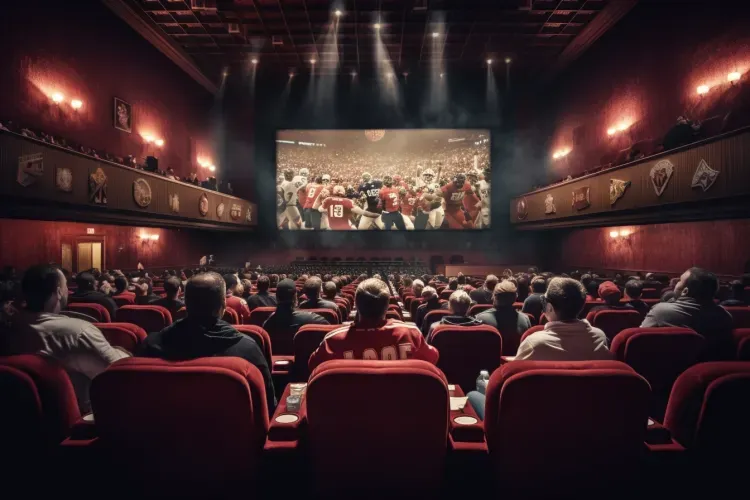 American Underdog
American Underdog is a biographical sports drama film based on the life of former NFL quarterback Kurt Warner. He primarily played for the iconic St. Louis Rams, known for their epic game against New England Patriots in 2002, which inspired one of the best NFL bets of all time. However, the movie is centered around the inspiring story of how Warner, played by Zachary Levi, went from working in a grocery store to becoming a Super Bowl champion.
The film depicts various challenges Warner faced throughout his football career, including rejections and setbacks that almost made him give up on his dream. However, with perseverance and determination, he re-started his career with Arena Football League's Iowa Barnstormers and was able to overcome all obstacles and achieve greatness.
Zachary Levi does a great job at portraying Warner but one other standout performance in American Underdog comes from Anna Paquin who plays Brenda Warner, Kurt's wife. She provides emotional depth to the story as they support each other through thick and thin. Overall, American Underdog is not just a football movie but also an engaging human-interest story that will inspire viewers to pursue their dreams relentlessly.
The Longest Yard (2005)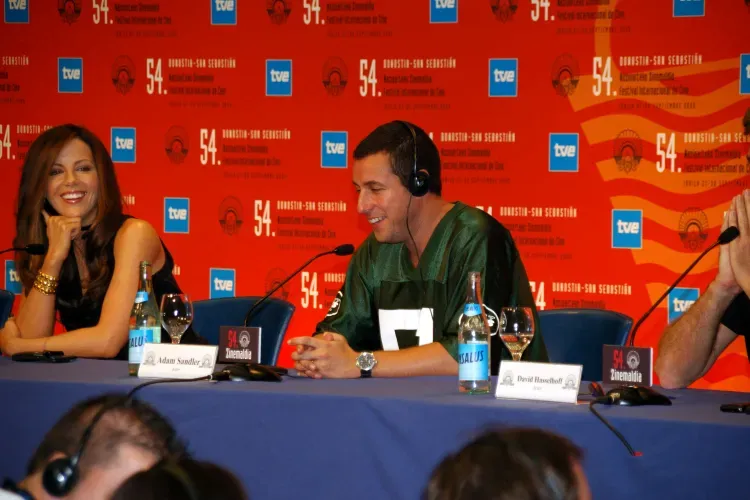 The Longest Yard is an absolute classic football movie that revolves around Paul Crewe, played by Adam Sandler, a former NFL quarterback who ends up in jail after getting into trouble with the law one too many times. He is then coerced by the penitentiary warden Hazen to put together a team of inmates to play against the prison guards, which leads to some epic showdowns on the field.
What sets The Longest Yard apart from other football movies is its message about teamwork, along with the unique blend of comedy and drama. Despite being incarcerated, the prisoners band together under the leadership of Sandler's character to take on their oppressors on the field. This not only highlights the power of sports but also shows how individuals can come together to achieve a common goal.
While some may argue that this movie pales in comparison to its predecessor released in 1974, it still manages to be entertaining with its action-packed football scenes. The Longest Yard teaches us that even when we are at our lowest point there is always hope if we are willing to work together towards a common goal.
The Blind Side
The Blind Side is yet another fantastic and heartwarming biographical sports drama. Released in 2009 and directed by John Lee Hancock, the movie is based on the second storyline of the 2006 book of the same name featuring the true story of Michael Oher, an offensive lineman who mainly played for the Baltimore Ravens in the NFL.
The film highlights the importance of recognizing the potential in those who may not have had the same opportunities as others. Michael Oher, portrayed brilliantly by Quinton Aaron, is given a chance to shine on the football field thanks to his adoptive family, Leigh Anne Tuohy, portrayed by Sandra Bullock (Gravity), and Sean Tuohy, played by Tim McGraw (Yellowstone: 1883). They provide Oher with love and support while helping him develop his football skills.
It is an inspiring story of one family's willingness to open their hearts and home to a teenage boy in need. This true-life adaptation showcases the undying spirit of hope and determination that exists within all of us. Aside from its heartwarming storyline, The Blind Side also delivers some intense football scenes that will leave any fan on the edge of their seat.
The comradery between teammates and coaches alike exemplifies what teamwork truly means. Overall, The Blind Side proves that with hard work and dedication anything can be achieved while teaching valuable lessons about acceptance and compassion along the way.
Conclusion
The football movies listed above are sure to inspire any fan of the sport. These films highlight the struggles and triumphs of both individual players and teams as they strive for greatness on and off the field. Whether you're a die-hard fan or just starting to explore this fascinating world, these must-see classics will keep you entertained from start to finish.
What makes these movies so great is their ability to capture not only the excitement of game day but also the emotional intensity that comes with being a part of something bigger than oneself. So grab some popcorn, invite your friends over, and settle in for an unforgettable movie night filled with classic football films that will leave you feeling inspired long after the credits roll!