Best Anya Taylor-Joy Movies and TV Shows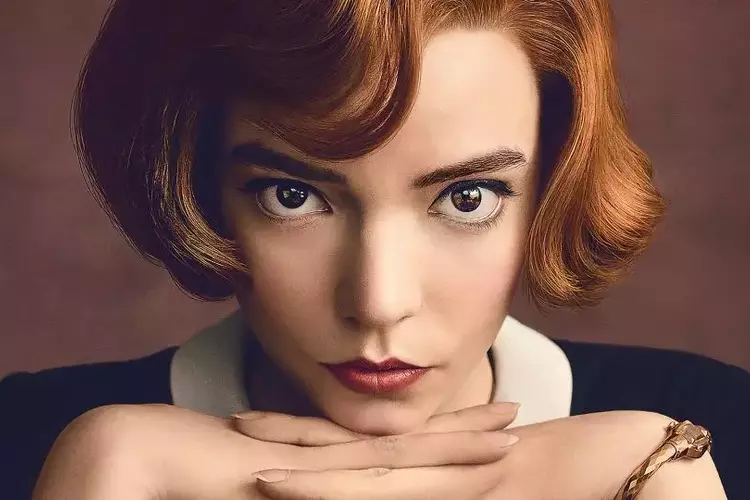 Anya Taylor-Joy movies and TV Shows are mostly decent projects and she picks just the right roles. The actress first came to prominence with her breakout role in the 2015 film, The Witch. She was just 19 years old at the time, but her performance as the film's lead, Thomasin, was nothing short of stunning.
Since then, she's gone on to star in a number of critically-acclaimed films, including Split, Glass, and most recently, Emma. She's also starred in the hit TV series, Peaky Blinders. It's safe to say that Anya Taylor-Joy is now an A-list actress in Hollywood. And she's only just getting started.
Her career thus far has been defined by her willingness to take on challenging roles. In The Witch, she played a character who was forced to confront the dark side of human nature. In Split, she played a character with multiple personality disorders.
Each of these roles required her to step outside of her comfort zone and push herself as an actress. And she's done so with incredible success. It's clear that Anya Taylor-Joy is a force to be reckoned with in Hollywood. She has the talent and the drive to make a big impact in the industry. We can't wait to see what she does next.
The Witch (2015)
The Witch is a 2015 American horror film written and directed by Robert Eggers, in his feature film debut. The film stars Anya Taylor-Joy, Ralph Ineson, Kate Dickie, Harvey Scrimshaw, Ellie Grainger, and Lucas Dawson. Set in 1630s New England, the film follows a family of Puritans who faces disaster after their youngest child, Samuel, disappears and their crops fail.
The Witch is a slow-burn film that relies heavily on atmosphere and psychological horror, rather than jump scares or gore. The result is a deeply unsettling and nightmarish film that will leave audiences both deeply disturbed and deeply intrigued.
The film's standout performance is undoubtedly Anya Taylor-Joy as Thomasin, the family's eldest daughter. Thomasin is a complex and multi-layered character, and Taylor-Joy brings her to life with a mesmerizing performance. She is both the film's protagonist and its antagonist, and her journey is both heartbreaking and horrifying.
The Witch is a masterfully crafted horror film that is sure to leave audiences deeply affected. It is a must-see for fans of horror and is sure to be considered one of the best films of the year.
Morgan (2016)
"Morgan (2016)" is a sci-fi thriller directed by Luke Scott, and starring Kate Mara, Anya Taylor-Joy, Toby Jones, and Rose Leslie. The film follows a corporate risk-management consultant who is sent to a remote, top-secret location, where she is to investigate and assess a dangerous artificial intelligence.
The cast of "Morgan (2016)" also includes Paul Giamatti, Jennifer Jason Leigh, Chris Sullivan, and Boyd Holbrook.
The film received generally positive reviews from critics. On the review aggregator website Rotten Tomatoes, the film holds a 73% approval rating, based on 156 reviews, with a weighted average of 6.8/10. The site's critical consensus reads, " Morgan offers a well-acted, suitably tense variation on a familiar sci-fi story – albeit one that's ultimately undermined by a frustrating finale."
Barry (2016)
Barry is a 2016 American biographical drama film directed by Vikram Gandhi and written by Adam Mansbach. The film stars Devon Terrell, Annette Bening, Ashley Judd, Jenna Elfman, and Avi Nash. Barry follows the early life of Barack Obama, from his childhood in Hawaii and Indonesia to his days as a community organizer in Chicago. The film chronicles his struggles as he tries to find his identity, grapple with race and class, and navigate his way through a series of pivotal moments in his young adult life.
The cast of Barry is led by Devon Terrell in the title role. Terrell gives a nuanced and complex performance as the young Obama, capturing both his intelligence and his vulnerability. Annette Bening co-stars as Ann Dunham, Obama's mother, and she brings a deep humanity to the role.
The supporting cast of Barry includes Ashley Judd as Obama's mother, Maya; Jenna Elfman as Obama's girlfriend, Michelle; and Avi Nash as Obama's friend, Hassan.
Barry is a beautifully-crafted film that is both thought-provoking and moving. It is sure to generate discussion and debate, and it is an essential piece of cinema for our times.
Split (2016)
The 2016 film "Split" tells the story of three teenage girls who are kidnapped by a man with multiple personality disorders. The girls must use their individual strengths to survive their various personalities. The film stars Anya Taylor-Joy, Haley Lu Richardson, and Jessica Sula.
The film opens with the girls, Casey (Anya Taylor-Joy), Claire (Haley Lu Richardson), and Marcia (Jessica Sula), being kidnapped by Kevin (James McAvoy), a man with multiple personality disorders. Kevin has 23 personalities, and the girls must use their individual strengths to survive his various personalities.
Casey is the outsider in the group, and she is immediately distrustful of Kevin. However, she is also the most resourceful, and she uses her intelligence to try to find a way to escape. Claire is the popular girl, and she uses her social skills to try to herd the other girls and keep them together. Marcia is the quiet one, and she uses her knowledge of Kevin's personality to try to help others survive.
The film is a tense thriller that keeps the audience on the edge of their seats. The performances by the cast are excellent, and the film is visually stunning. "Split" is a must-see film for fans of suspense and thriller films.
Thoroughbreds (2016)
Thoroughbreds, a 2016 film directed by Cory Finley and starring Olivia Cooke, Anya Taylor-Joy, and Anton Yelchin, is a dark comedy about two teenage girls who hatch a plan to kill one of their mothers. The film has been praised for its sharp writing, dark humor, and strong performances, particularly from Cooke and Taylor-Joy.
The plot of Thoroughbreds follows two wealthy teenage girls, Lily (Cooke) and Amanda (Taylor-Joy), who are estranged friends. When Lily's mother dies, she is sent to live with Amanda, who is also wealthy but much more emotionally distant. The two reconnect and quickly hatch a plan to kill Amanda's mother, whom they both hate.
The film's cast also includes Kaitlyn Dever as Tim, Lily's best friend; Paul Sparks as Mark, Amanda's father; and Francie Swift as Mrs. Robinson, Amanda's mother.
Thoroughbreds were Finley's directorial debut, and he wrote the screenplay himself. The film was produced by Alex Kurtzman and Jenna Sanford.
Thoroughbreds received positive reviews from critics, with many praising its writing, directing, performances, and dark humor. The film currently holds a 92% approval rating on Rotten Tomatoes, based on 130 reviews, with an average rating of 7.4/10. The site's critical consensus reads, "Thoroughbreds is a smart, darkly funny debut that signals promising things to come from writer-director Cory Finley – and stars Olivia Cooke and Anya Taylor-Joy."
Many critics singled out Cooke and Taylor-Joy's performances for praise. Peter Bradshaw of The Guardian wrote that the two actresses "play off each other superbly", while Eric Kohn of IndieWire called their performances "mesmerizing".
Thoroughbreds were released in the United States on March 9, 2018, by Focus Features.
Marrowbone (2017)
Marrowbone is a 2017 British-Spanish supernatural horror film directed by Sergio G. Sánchez in his directorial debut and written by Sánchez and Ben Chaplin. The film stars George MacKay, Anya Taylor-Joy, Charlie Heaton, Matthew Stagg, Bill Milner, and Mia Goth.
The film follows a group of siblings who, after the death of their mother, are forced to move to their ancestral home in the rural English countryside. Soon after, they begin to experience strange and terrifying events, leading them to believe that their mother's ghost is haunting them.
As the siblings attempt to uncover the truth behind their mother's death, they are also forced to confront the dark secrets of their own family's past.
Marrowbone is a suspenseful and atmospheric film that builds to a chilling climax. The performances are strong, particularly from MacKay and Taylor-Joy, who both deliver standout performances. The film's visuals are also impressively eerie, making for a truly unsettling experience.
If you're a fan of horror films, then Marrowbone is definitely one that you should check out. It's a well-crafted and suspenseful film that is sure to leave you feeling disturbed long after the credits have rolled.
Glass (2019)
M. Night Shyamalan's Glass is a superhero thriller that brings together the characters of Unbreakable and Split. Bruce Willis returns as David Dunn, a man with superhuman strength, while Samuel L. Jackson reprises his role as Elijah Price, a man with a rare genetic disorder that causes his bones to be extremely fragile. James McAvoy also returns as Kevin Wendell Crumb, a man with multiple personalities, one of which is a monstrous beast.
The three men are brought together by a psychiatrist, Dr. Ellie Staple (Sarah Paulson), who is treating them for their "delusions of grandeur." She believes that they believe they are superheroes because of the comic books they read as children, and she wants to cure them of their delusions.
But as the three men begin to realize that they do have superpowers, they must band together to stop Dr. Staple and her team of government agents from carrying out her plan.
Glass is a thrilling ride that will keep you on the edge of your seat. The cast is excellent, and the story is captivating. If you're a fan of superhero movies or just a fan of good movies, you'll definitely want to check out Glass.
Radioactive (2019)
Radioactive is a 2019 biographical drama film directed by Marjane Satrapi and starring Rosamund Pike as Marie Curie. The film follows Curie's life from her early days as a Polish immigrant in Paris to her later years as a world-renowned scientist. The film also stars Sam Riley, Aneurin Barnard, and Anya Taylor-Joy.
Radioactive is a moving and inspirational film that tells the story of one of the most important scientists of our time. Marie Curie was a Polish immigrant who came to Paris in the late 1800s. She was a brilliant scientist who made groundbreaking discoveries in the field of radioactivity. Curie's work changed the world, and her legacy continues to inspire people today.
The film features an excellent cast of actors who bring Curie's story to life. Rosamund Pike is outstanding as Curie, and she is supported by a great cast of supporting players. Radioactive is a must-see film for anyone interested in the life of Marie Curie or the history of science.
Emma (2019)
One of the most beloved Jane Austen novels comes to the big screen in a new adaptation of Emma. Starring Anya Taylor-Joy, Johnny Flynn, and Bill Nighy, this new take on the classic story is sure to please fans of the original.
The story follows Emma Woodhouse, a beautiful and wealthy young woman who is determined to matchmake her friend Harriet with the perfect man. But as she meddles in other people's lives, she begins to realize that she might not be as good at matchmaking as she thought.
The cast of characters is filled with some of Austen's most iconic characters, and the new adaptation does a great job of bringing them to life. Anya Taylor-Joy is perfect as Emma, capturing her strength and determination, while also showing her vulnerability. Johnny Flynn is charming as Mr. Knightley, Emma's love interest, and Bill Nighy are hilarious as Emma's father, Mr. Woodhouse.
If you're a fan of Jane Austen, or simply looking for a charming and funny period drama, Emma is definitely worth watching.
The Northman (2022)
In "The Northman", a young Viking prince named Amleth sets out on a quest to avenge his father's death at the hands of his uncle, Fjolnir. In the movie, he meets Olga of the Birch Forest played by Anya Taylor-Joy. Together, they must battle against the new ruling clan that stands in their way.
The cast of "The Northman" includes Alexander Skarsgård as the young Viking prince, Björn Flóki Vilgerðarson, and Nicole Kidman as his mother, Queen Eir. Other cast members include Sarah Gadon, Clive Standen, and Gustaf Skarsgård.
Queens Gambit (Netflix)
Netflix's new mini-series "Queen's Gambit" is based on the true story of chess prodigy Beth Harmon (played by Anya Taylor-Joy). The seven-episode series follows Beth's journey from orphanage to the world stage of competitive chess.
The show starts with Beth's early years in an orphanage in Kentucky. There, she befriends the janitor Mr. Shaibel (Bill Camp), who teaches her the game of chess. Beth quickly becomes a prodigy, and Mr. Shaibel enters her into competitions.
Beth's talent takes her to the highest levels of competitive chess, and she quickly becomes a celebrity. However, her newfound fame comes at a cost, as Beth struggles with addiction and mental health issues.
The show chronicles Beth's battle to overcome her demons and become the world's greatest chess player. Along the way, she meets a cast of colorful characters, including her adoptive mother Alma (Marielle Heller), her best friend Jolene (Moses Ingram), and her biggest rival, the Russian grandmaster Borgov (Marcin Dorociński).
"Queen's Gambit" is a fascinating and entertaining look at the world of competitive chess. The cast is excellent, and the show is visually stunning. If you're looking for a new show to binge-watch, "Queen's Gambit" is definitely worth checking out.
Peaky Blinders (Netflix)
"Peaky Blinders" is a British crime drama television series created by Steven Knight. The series is set in Birmingham, England, in the aftermath of World War I, and follows the Shelby family, a gang of criminals who sew razor blades into the peaks of their caps. It stars Cillian Murphy as Thomas Shelby, the gang's leader.
The first series premiered on BBC Two on 12 September 2013 and concluded on 20 October 2013. The second series aired on BBC Two on 2 October 2014 and concluded on 4 November 2014. The third series was broadcast on BBC Two on 5 May 2016 and concluded on 7 June 2016.
The fourth series began on 15 November 2017 on BBC One and concluded on 21 December 2017. The fifth series is expected to air in 2019.
The series has been acclaimed by critics, with its writing, acting, direction, cinematography, and music receiving praise. It has been nominated for a number of awards, including the BAFTA Award for Best Drama Series, and won the BAFTA Award for Best Supporting Actor for Joe Cole.
The series follows Thomas Shelby and his family, who are gangsters in Birmingham, England in the aftermath of World War I. The gang is involved in illegal bookmaking, protection rackets, and smuggling.
The series stars Cillian Murphy as Thomas Shelby, Sam Neill as Chester Campbell, Helen McCrory as Polly Gray, Paul Anderson as Arthur Shelby, Jr., and Annabelle Wallis as Grace Burgess.
The series has been renewed for a fifth and sixth series.
Conclusion
It is clear that Anya Taylor-Joy has had a brilliant young career and has the potential to become one of Hollywood's iconic actresses. Her performances in both television and film have been highly acclaimed, and she has already started to make a name for herself in the industry. With her natural talent and beauty, she is sure to continue to be a successful actress for many years to come.