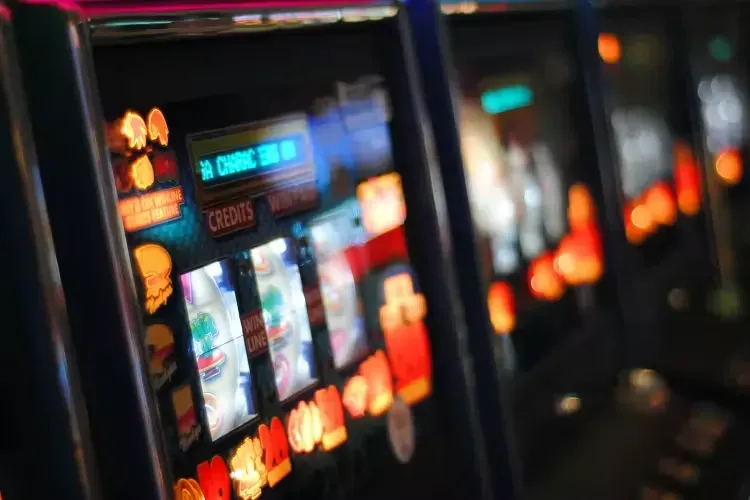 Movie-themed slots are just one of the most popular categories among the broad selection of online slot games that promote players to get a taste of nostalgia and adventure. These slots are meant to take players into the realms of their favorite films, providing a unique combination of cinematic charm and the opportunity to win big.
The allure of movie-themed slots cannot be denied. Who wouldn't want to spin the reels with your favorite characters or relive legendary movie scenes while having the chance to win big? But the question is whether these games are genuinely worth playing. Is it a delightful cinematic getaway, or just another type of entertainment with the chances stacked against you?
Exploring the Movie-Themed Slot Trend
Movie-themed slots provide players with a strong sense of nostalgia and familiarity. Whether it's returning to Harry Potter's magical world or teaming up with the Ghostbusters, these slots allow gamers to build a deeper relationship with iconic characters and locales.
But they also capture the thrill of the big screen by integrating high-quality images and sometimes even video snippets that are carefully selected to immerse participants in the action. The rights to showcase this kind of material require of a big investment by the game developers but it's a bet that has proven its success as the popularity of this category of slots hasn't ceased to grow.
Furthermore, the variety within this genre is astounding. Movie-themed slots offer a wide range of flicks, from timeless classics like Jurassic Park to more recent blockbusters like The Dark Knight. This variety assures that there is something for every type of taste.
Gameplay and Features
Movie-themed slot games offer a dynamic gaming experience enriched with captivating features. Here, we explore how the gameplay and features of these slots play a pivotal role in their success.
Narrative-Driven Gameplay: The slots generally follow the plot of the film, offering players with distinct missions and objectives that correspond to the plot. In a Jurassic Park-themed slot, for example, players may embark on a thrilling trek to encounter dinosaurs and discover secret features, matching the adventure of the film. This narrative-driven gameplay enhances the slot experience by adding depth and immersion.
Interactive Bonus Rounds: Movie-themed slots frequently include interactive bonus rounds that correspond to major scenes in the film. These bonus rounds might range from improved free spins to immersive mini-games. In a Batman-themed slot, for example, players may activate a bonus round in which they aid the Dark Knight in solving crimes. These interactive components not only improve the tale but also keep the participants interested and delighted.
Winning Potential: While the story and aesthetic features are appealing, gamers also want to win. Movie slots combine entertaining gameplay with the possibility of large payouts. The paylines and extra features are meant to reward players while keeping the movie's theme exciting.
No Deposit Bonuses: Casino platforms commonly provide no deposit bonus to appeal to the rising popularity of movie-themed slots and attract new players. These incentives allow gamers to test out the slots without putting their own money at risk. Such promos offer a wonderful opportunity for players to learn about the slots, comprehend their distinctive characteristics, and perhaps win real money.
Overall Entertainment Value
Whether a person likes high-octane superhero movies, thrilling action pictures, romantic dramas, or vintage horror films, there is a movie-themed slot meant to appeal to their tastes. This variety means that players may start on a gaming adventure that corresponds to their preferred movie genre, giving the experience a customized touch.
But what distinguishes movie-themed slots is their dedication to giving enjoyment in addition to monetary rewards. The excitement of unlocking extra rounds, experiencing great movie scenes, and discussing the game with other fans adds significantly to the player experience. It's not just about chasing jackpots, but also about enjoying the whole entertainment value that these slots offer.
Finally, movie-themed slots provide a high level of replayability. They are precisely crafted to keep gamers returning for more, similar to how moviegoers rewatch their favorite films. Regular game updates provide players with compelling reasons to spin the reels again and again. Essentially, movie-themed slot machines successfully blend user preferences with exceptional entertainment value. They provide a diverse range of genres, elicit emotional responses with classic films, include novel features, and provide enjoyment that stretches well beyond the potential of financial gains. 
WORD COUNT: 737