Justin Timberlake Movies
Justin Timberlake movies have made a name for themselves in the world of entertainment, ranging from music to movies. From his iconic role in The Social Network to the romantic drama Friends with Benefits, Justin Timberlake has starred in a number of films that have become some of the best movies of all time. In this blog, we'll take a look at some of Justin Timberlake's best movies and why they are so beloved by fans. From the heartwarming comedy of The Love Guru to the star-studded drama of Alpha Dog, this guide will cover some of the greatest films featuring Justin Timberlake. So, let's dive in and explore all of the best Justin Timberlake movies!
The Social Network (2010)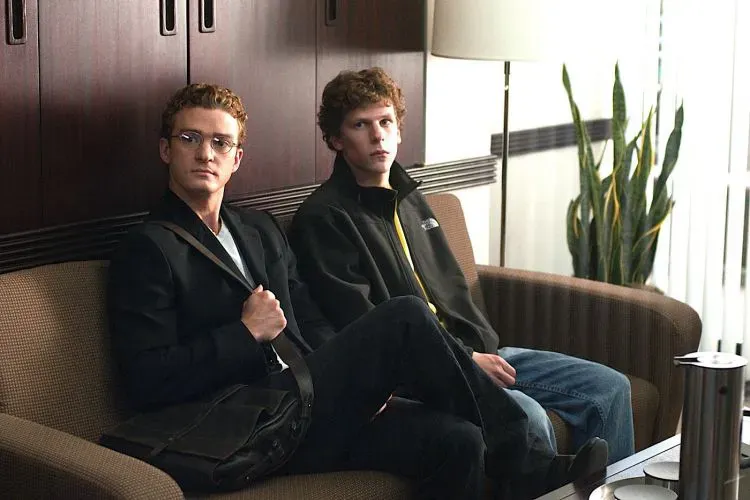 The Social Network is a 2010 drama film directed by David Fincher and written by Aaron Sorkin. It stars Jesse Eisenberg as Mark Zuckerberg, the founder of Facebook, and Justin Timberlake as Sean Parker, the former president of Facebook. The film chronicles the rise of Facebook from its inception in 2004 to its eventual success and status as a global social network.
The Social Network follows the story of Mark Zuckerberg, a Harvard student who creates the social networking site Facebook in 2004 with the help of his roommate Eduardo Saverin. As the site quickly gains popularity and Mark gains more power and influence, he finds himself struggling to maintain personal relationships. Meanwhile, his rival, Sean Parker, founder of the music-sharing site Napster, takes an interest in the venture and eventually takes over as the president of the company.
The Social Network is a fascinating look at the power of technology and the internet. It's an exploration of the rise of the digital age and how it has changed the way we communicate, interact and do business. At the center of the story is Mark Zuckerberg, a brilliant but socially awkward programmer who must learn to navigate the world of business and personal relationships.
Justin Timberlake plays Sean Parker, the ambitious entrepreneur who eventually takes over as the president of Facebook. He is a complex character, driven by ambition and a desire to succeed. His character is a perfect foil for Mark, providing a glimpse into the darker side of the internet and what it can do to an individual's life. Timberlake's performance is nuanced and heartfelt, making his character a sympathetic one despite his ambition to take over the company.
The Social Network is an enthralling exploration into the power of technology and the internet. It's an unflinching look at the power of the individual within a corporate and digital world. It's a story of ambition and power, but also of friendship and loyalty. Justin Timberlake's performance as Sean Parker is a standout, providing a nuanced look at the darker side of the internet. The Social Network is a must-see for anyone interested in the power of technology and the internet.
In Time (2011)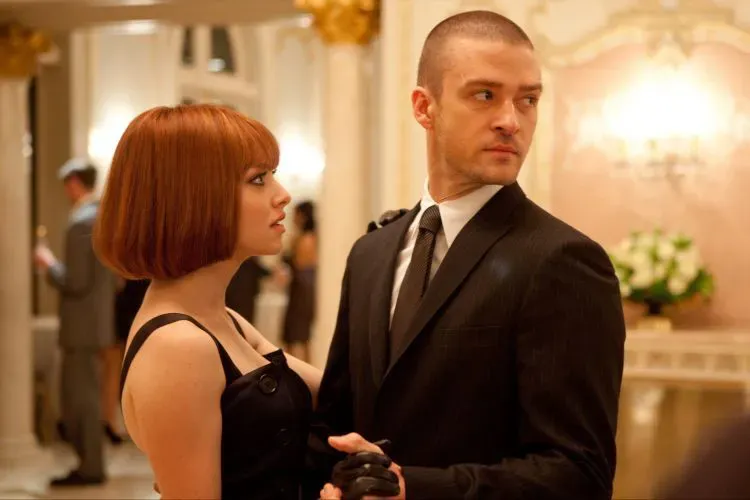 In Time is a 2011 science fiction thriller film directed by Andrew Niccol and starring Justin Timberlake, Amanda Seyfried, Cillian Murphy, and Olivia Wilde. The film follows a dystopian world where the wealthy can buy more time and the poor struggle to survive in a society where time is literally money.
The story follows Will Salas (Justin Timberlake), a poor factory worker from Dayton, Ohio, who is living day to day, trying to make ends meet. He is given a gift of time from a wealthy man who has more time than he can use, which he must use to save his mother (Olivia Wilde) who is nearing the end of her life. With the help of a beautiful stranger (Amanda Seyfried), the two travel to a city where the wealthy live forever while the poor are constantly running out of time.
The two begin a journey of discovery, racing against time to stay alive. They also become involved in a revolution to fight against the corrupt system of the wealthy and powerful. Along the way, they discover how the system works and how to use it to their advantage.
Justin Timberlake plays the lead role of Will Salas in In Time. He delivers a powerful performance as a determined and resourceful young man who is willing to risk everything to save his mother and fight against injustice. He is charismatic and engaging, and his presence elevates the film to another level.
Amanda Seyfried plays the mysterious and beautiful stranger who helps Will Salas on his journey. She is strong, determined, and rebellious, and her presence is essential to the story. She is an important part of the revolution and her courage and strength are inspiring.
Cillian Murphy also stars as Raymond Leon, a corrupt timekeeper who is out to get Will Salas. His presence adds tension and suspense to the story, and he is a great villain.
In Time is a thrilling science fiction movie that is full of action, adventure, and suspense. It is a thought-provoking story that raises questions about social inequality, the value of life, and the power of money. Justin Timberlake shines in the lead role and the rest of the cast does a great job in supporting roles. The movie is entertaining and well-crafted, and it is worth watching.
Palmer (2021)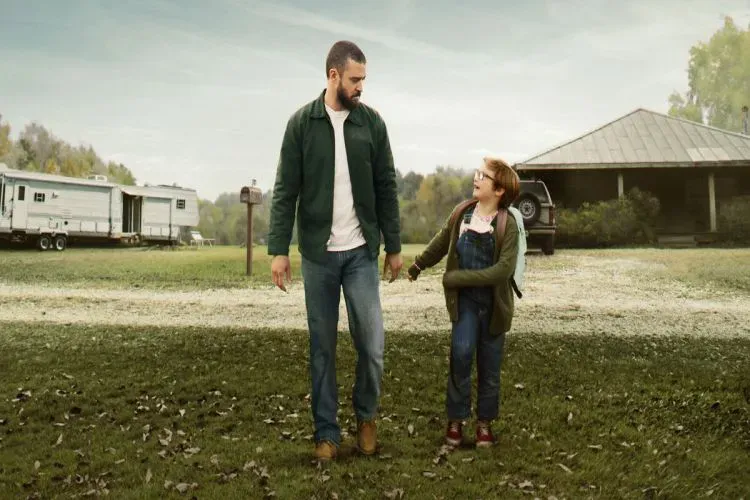 Palmer (2021) is a powerful and poignant drama directed by Fisher Stevens and starring Justin Timberlake, Juno Temple, and Ryder Allen. This movie follows the story of Eddie Palmer (Timberlake), a former college football star who returns to his hometown after serving a 12-year prison sentence. Eddie finds his old life in shambles and must start over, taking care of a young boy named Sam (Allen). The movie focuses on Eddie's struggle to reintegrate into society and the impact his presence has on both himself and those around him.
Justin Timberlake stars as Eddie Palmer and absolutely commands the screen. Timberlake plays Eddie with a quiet strength, conveying a range of emotions and complexities with deep nuance and sensitivity. His portrayal of Eddie is a testament to his acting chops and gives the movie its heart and soul.
Juno Temple stars as Shelly, an emotionally fragile single mother who befriends Eddie. Temple's performance is tender and captivating, and she skillfully navigates the complexities of her character's inner turmoil. She is a beacon of hope for Eddie as he attempts to put his life back together.
Ryder Allen rounds out the main cast as Sam, Shelly's son. Allen is a powerhouse of young talent, and his performance as Sam is equal parts heartbreaking and inspiring. His chemistry with Timberlake is undeniable, and the two share some of the most powerful moments in the movie.
The plot of Palmer follows Eddie's journey to self-discovery and acceptance. It is a story of redemption and the power of second chances. Eddie must confront the consequences of his past and forge a new path for himself. He also finds comfort and guidance in the people around him, and ultimately learns to accept himself and move forward.
Overall, Palmer is an inspiring and powerful drama with a superb cast and an incredibly moving story. Justin Timberlake is absolutely outstanding as Eddie, and his performance is sure to stay with viewers long after the credits roll. With its thoughtful themes and captivating performances, Palmer is a must-see movie.
Runner Runner (2013)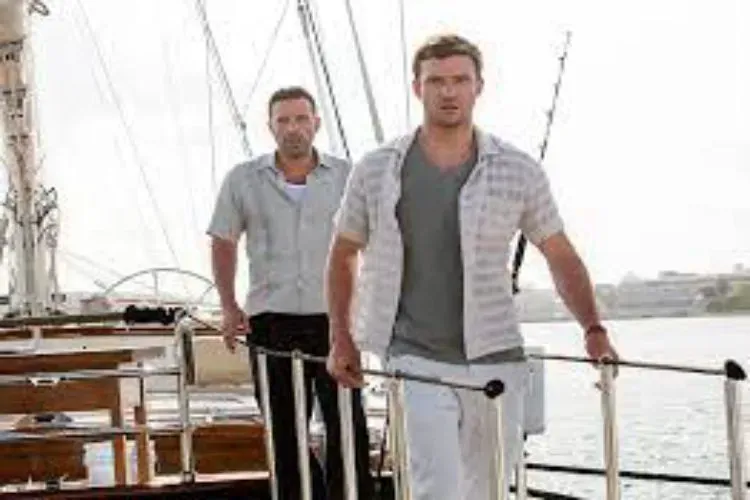 Runner Runner (2013) is a crime drama film starring Justin Timberlake, Ben Affleck and Gemma Arterton. Directed by Brad Furman and written by Brian Koppelman and David Levien, this film tells the story of a young Princeton graduate called Richie Furst (Justin Timberlake) who gets in over his head when he decides to risk his own money at an online casino.
When Richie discovers that the casino is actually an offshore operation, he travels to Costa Rica to confront the casino's corrupt owner, Ivan Block (Ben Affleck). Ivan offers Richie a job working for him, and he eventually gets sucked into the world of international gambling and organized crime.
The plot of the movie follows Richie as he is taken under the wing of Ivan, who shows him the ropes of the business, and introduces him to the pitfalls of gambling. As Richie gets more involved in the world of organized crime, he is also forced to make difficult decisions about how to conduct himself and his business. He also has to contend with his conflicting feelings for Rebecca Shafran (Gemma Arterton), a woman he meets in Costa Rica.
Justin Timberlake plays the role of Richie Furst in the movie, and he portrays him as a young man who is trying to make his way in the world. He has a good heart and yet he is willing to take risks in order to get ahead. He struggles to find a balance between his own values and the values of the gambling world.
As for the director, Brad Furman has done a great job of bringing out the suspense and the intensity of the movie. He uses fast-paced editing and camerawork to help tell the story, and he also keeps the audience on the edge of their seats as they watch Richie try to outsmart the criminals.
In conclusion, Runner Runner (2013) is a great movie that has great performances from Justin Timberlake, Ben Affleck, and Gemma Arterton. The film is a thrilling and suspenseful look into the world of online gambling and organized crime, and it is definitely worth seeing. Justin Timberlake's performance as Richie Furst is particularly noteworthy, as he portrays the character with a great level of complexity and nuance.
The Love Guru (2008)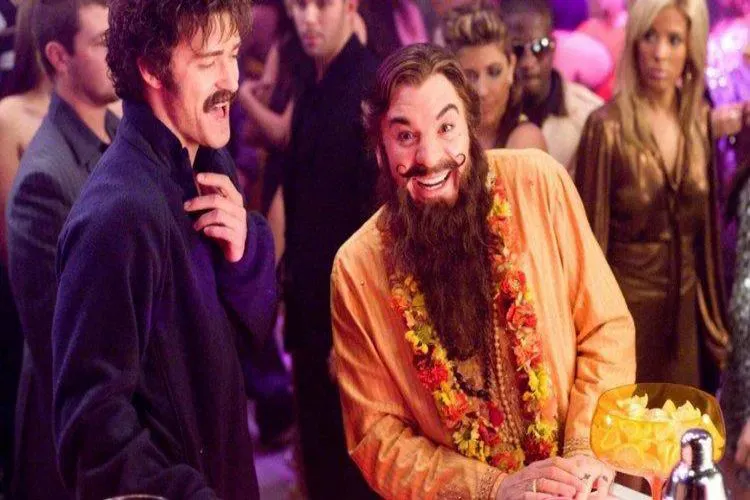 The Love Guru is a 2008 comedy movie directed by Marco Schnabel. The movie stars Mike Myers, Jessica Alba, Romany Malco, Justin Timberlake, Meagan Good, Ben Kingsley, and Verne Troyer. The movie was a box-office success, grossing over $98 million worldwide.
The movie follows Guru Pitka (Mike Myers), an American born to Indian parents, as he attempts to become the world's most successful self-help guru. In order to do this, he has to compete with self-help guru Deepak Chopra (Ben Kingsley). His attempts are hindered by the fact that he is an outsider and is considered a joke by the other gurus.
The movie focuses on the rivalry between Pitka and Chopra, and the power struggle between them. Pitka must find a way to get to the top, as Chopra is determined to remain number one.
In the movie, Justin Timberlake plays the role of Jacques Grande, a professional hockey player. Grande is Pitka's biggest fan, and he is determined to help him achieve his goal of becoming the world's most successful self-help guru. Grande is an important part of the plot, as he is the one who helps Pitka to develop the skills and techniques necessary for success.
The Love Guru is a funny and light-hearted comedy that manages to make fun of the world of self-help without taking the subject too seriously. The movie also has some heartwarming moments, as Pitka and Grande become close friends. The movie is full of laughs and is perfect for a night of entertainment.
Justin Timberlake's performance as Jacques Grande is especially impressive, as he manages to bring a lot of charm and charisma to the role. He is funny and endearing, and his relationship with Pitka is truly touching. Timberlake's performance is one of the main reasons why the movie is so enjoyable.
The Love Guru is a fun movie that is sure to bring some laughter and entertainment to any movie night. With its witty dialogue, great performances, and lighthearted tone, it is sure to be an enjoyable experience.
Friends With Benefits (2011)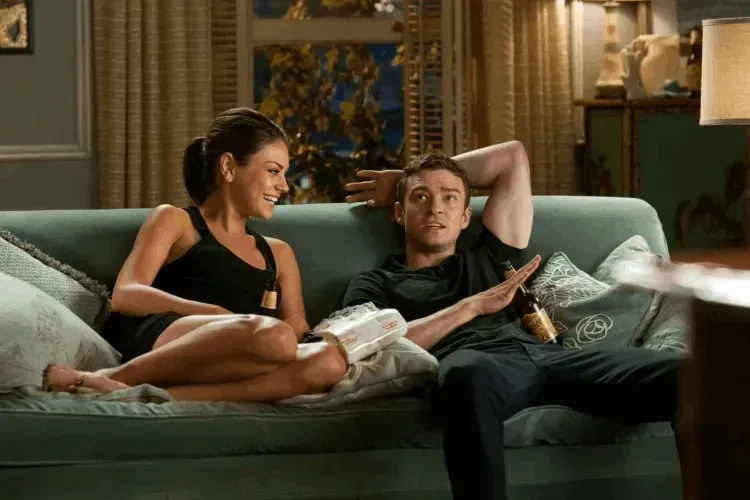 Friends With Benefits (2011) is a romantic comedy directed by Will Gluck and starring Justin Timberlake and Mila Kunis. The movie follows the story of two friends, Jamie (Kunis) and Dylan (Timberlake), as they navigate the world of modern relationships and try to keep their friendship platonic.
The movie starts with Dylan, a Los Angeles-based art director, being hired to work in the New York office. His best friend, Jamie, is already living in New York, and the two quickly become friends. After spending some time together, Jamie and Dylan start to develop romantic feelings for one another but decide to keep things strictly platonic.
Justin Timberlake's character, Dylan, is a bit of a playboy, with a string of one-night stands to his name. But as he and Jamie spend more time together, he begins to realize that he wants more. He starts to long for a real connection and eventually realizes that he is in love with Jamie.
Mila Kunis' character, Jamie, is a more reserved and traditional person. While she is initially hesitant to pursue a romantic relationship with Dylan, she eventually comes to the realization that she loves him too.
Director Will Gluck's goal with Friends With Benefits was to make a movie that was funny and romantic, but also authentic and relatable. He focuses on the nuances of modern relationships, and how people can maintain a friendship without it becoming romantic.
The movie is also full of witty dialogue and laugh-out-loud moments. Justin Timberlake and Mila Kunis both bring their A-game to the film, and their chemistry is undeniable. Timberlake shines as Dylan, a charming and confident guy who is trying to figure out what he wants in his life.
Overall, Friends With Benefits is a funny and heartwarming movie that explores the complexities of modern relationships. Justin Timberlake and Mila Kunis deliver great performances, and their characters are both relatable and lovable. It's a great movie for anyone looking for a romantic comedy that has a bit of depth and realism to it.
Alpha Dog (2006)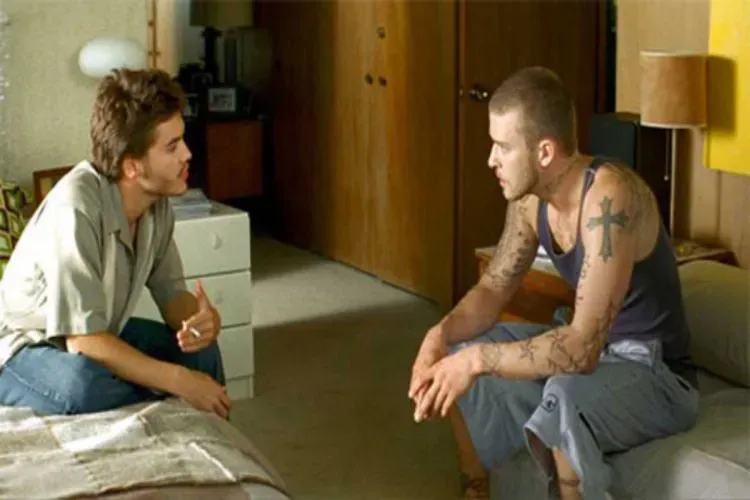 Alpha Dog (2006) is one of the most influential and critically acclaimed independent films of the 21st century. Directed by Nick Cassavetes, the movie follows the journey of a group of teenage delinquents whose lives are thrown into turmoil after they take part in a drug deal gone wrong.
The movie stars an impressive cast including Justin Timberlake, Emile Hirsch, Bruce Willis, Sharon Stone, and Ben Foster. Justin Timberlake plays the lead role of Johnny Truelove, a charming and ambitious drug dealer whose high-risk ventures often have dangerous consequences. Emile Hirsch portrays Zach, a troubled teenager whose life is changed by the actions of Johnny. Bruce Willis plays the role of Sonny Truelove, Johnny's father, and a former drug dealer. Sharon Stone plays Olivia, a beautiful woman who becomes a source of support and love for Zach. Ben Foster portrays Jake Mazursky, a dangerous young man whose drug habit eventually leads him to a fateful encounter with Johnny.
The plot of Alpha Dog follows the journey of Johnny, Zach, and Jake as they navigate the treacherous terrain of teenage delinquency and drug dealing. As their lives become increasingly complicated, the consequences of their actions become more severe. The movie focuses on the lives of these three young men, exploring their complex relationships with each other and their families.
Justin Timberlake's performance as Johnny Truelove is particularly noteworthy. His character is charismatic and ambitious, yet also dangerous and unpredictable. His story is one of a young man trying to make it in a tough and often violent world, and it is a story that resonates with audiences. Timberlake is able to capture the character's vulnerability and depth and provides a nuanced and captivating performance.
Alpha Dog is an important movie for its unflinching look at the lives of teenage delinquents. The film's attention to detail and its exploration of complex themes make it a powerful and thought-provoking piece of cinema. Justin Timberlake's performance as Johnny Truelove is particularly noteworthy, and it is a testament to his talent that he was able to bring such a complex character to life with such convincing intensity.
Black Snake Moan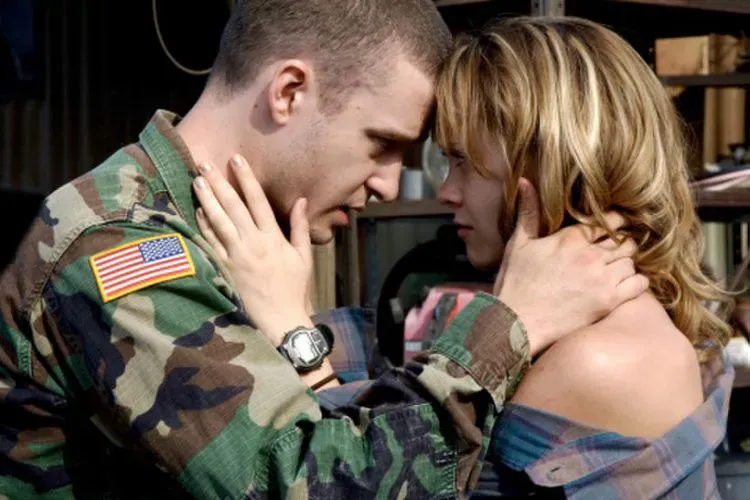 Black Snake Moan (2006) is a movie directed by Craig Brewer and starring Samuel L. Jackson, Christina Ricci, Justin Timberlake, and S. Epatha Merkerson. This film takes its title from a traditional blues song and tells the story of a broken man and a mysterious woman.
The movie tells the story of Rae (Christina Ricci), a young woman who has been betrayed by her boyfriend Ronnie (Justin Timberlake). She is now living an aimless life and finds solace in the arms of a street preacher named Lazarus (Samuel L. Jackson). Lazarus seeks to cure Rae of her wild nature, using a large chain to bind her to the bedpost.
The movie focuses on the relationship between Rae and Lazarus, as well as the struggles of both characters to come to terms with their pasts. The movie is dark and gritty and examines the nature of sin and redemption.
Samuel L. Jackson is excellent as Lazarus, a man who believes in a higher power, and will do anything to help a lost soul. He conveys a sense of strength and understanding, as he tries to heal Rae's, broken heart. Justin Timberlake also gives an impressive performance as Ronnie, Rae's ex-boyfriend. His character is a conflicted one; on the one hand, he loves Rae, yet he is also a victim of his own anger and guilt.
The movie also features an incredible soundtrack, composed by the legendary producer T. Bone Burnett. It features tracks from artists like The White Stripes, The Black Keys, and John Lee Hooker.
Overall, Black Snake Moan is an intense and powerful movie, full of emotion and poignant moments. It examines the struggles of both Rae and Lazarus, and the power of redemption and faith. Justin Timberlake's performance as Ronnie is a highlight of the movie, and he gives a compelling performance. Black Snake Moan is an unforgettable and powerful film and is a must-see for any fan of drama and cinema.
Conclusion
Justin Timberlake has had an impressive career in both music and acting. He has starred in a number of films and television shows and has brought his unique brand of humor and charisma to every role he's taken on. His best films are widely considered to be The Social Network, In Time, and Friends with Benefits and his acting career has earned him numerous awards, including an Emmy nomination. Justin Timberlake has shown that he has what it takes to be a successful actor and musician, and it is clear that he will continue to do great work for many years to come.