In a world where video games have become a cherished part of our lives, there's nothing quite like immersing yourself in the thrilling adventures of a beloved video game universe. While playing games with friends is undeniably fantastic, sometimes we crave a different kind of experience—a chance to kick back, relax, and enjoy a TV show based on our favorite video games.
In this blog post, we'll share six video game-inspired TV shows that you and your friends this weekend. Of course, these shows can be watched on many no-contract TV services, so you've got nothing to worry about. Let's begin!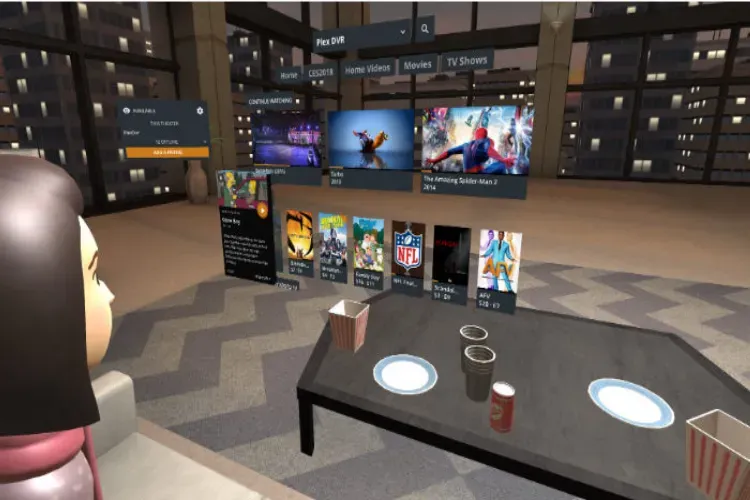 The Witcher
The Witcher has had everyone at the edge of their seat since its release in December 2019. The show is available on Netflix, and it transports us to a realm of fantasy and adventure, following the journey of Geralt of Rivia, a fearless monster hunter. As you progress through the series, you'll be drawn into a world teeming with dangerous creatures, complex political schemes, and unforgettable characters.
The Witcher also features a star-studded cast, including Henry Cavill, Anya Chalotra, Freya Allan, MyAnna Buring, Joey Batey, and many more. It's already running on its third season, so make sure to have fast internet before binge-watching this series.
Castlevania
Based on the legendary video game franchise, Castlevania is an animated series on Netflix that will transport you and your friends to a dark and atmospheric world. The show follows the adventures of Trevor Belmont, a skilled monster hunter, as he battles against the forces of darkness, including the infamous Dracula himself.
The series not only captures the essence of the games but also delves deeper into the characters' backstories and explores complex themes of revenge, redemption, and the eternal struggle between good and evil. So if you loved the game itself, you must watch this series.
Mortal Kombat: Legacy
If you and your friends are fans of intense martial arts action and epic battles, then Mortal Kombat: Legacy is a web series that you won't want to miss. Inspired by the iconic video game franchise, the show explores the origins and backstories of the beloved characters from the Mortal Kombat universe.
This series' cast consists of Ian Anthony Dale as Scorpion, Samantha Win as Kitana, Darren Shahlavi as Kano, and Cary-Hiroyuki Tagawa as Shang Tsung. It currently has two seasons you can watch on select streaming services. If you have a streaming service like Sling TV or DISH TV, then you might want to check their on-demand content list.
Street Fighter: Assassin's Fist
For fans of the iconic Street Fighter franchise and martial arts enthusiasts, Street Fighter: Assassin's Fist is a must-watch. This live-action web series explores the origins, training, and transformation of characters like Ryu and Ken, offering a deeper understanding of their journeys and motivations.
The show authentically captures the spirit of the games, from the intense fight scenes to the iconic special moves, allowing you and your friends to feel the adrenaline as if you were in the middle of a virtual battle.
Resident Evil: Infinite Darkness
Drawing inspiration from the popular video game franchise, the animated series brings the iconic characters Leon S. Kennedy and Claire Redfield to life as they face a new and sinister threat. Even though it has only four episodes, it is able to show multiple perspectives and deliver a suspenseful storyline that keeps viewers entertained.
It also has successfully captured the eerie atmosphere, zombie encounters, and intricate mind games, just like the video game itself. Starring Nick Apostolides, Stephanie Panisello, Jona Xiao, and Lance Reddick, among others, viewers are surely in for a treat.
Pokemon
Of course, this list wouldn't be complete without mentioning the beloved Pokemon franchise. Pokemon is not only a popular video game series but also a successful TV show that has captured the hearts of millions of fans around the world. The animated series follows the adventures of Ash Ketchum and his loyal Pikachu as they travel through various regions, catch Pokemon, and compete in battles.
The Pokemon TV show is a perfect choice for a fun and lighthearted watch with friends. You can reminisce about your favorite Pokemon, discuss strategies, and root for Ash and his friends as they strive to become Pokemon Masters.
The Bottom Line
These six TV shows based on video games offer a diverse range of genres, from fantasy and action to martial arts and adventure. So, regardless of which genre you prefer as a gamer, there's something for you. Enjoy!