The Sound Of Music Movie Review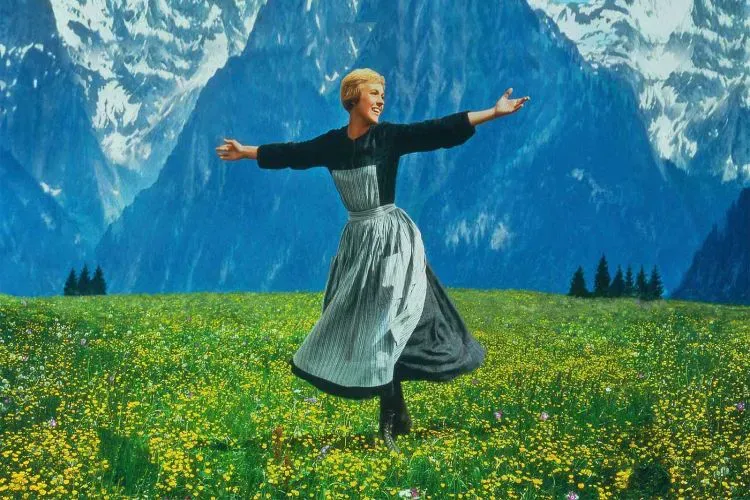 The hills are alive with the sound of music movie review haha! The classic musical drama movie, 'The Sound of Music', has been a treasured favorite for generations. It's a timeless story about the power of love and family. But what does an honest review look like? Does it have the same impact on modern viewers as it did when it was originally released in 1965?
This article will provide an in-depth review of 'The Sound of Music', examining its characters, plot, soundtrack, and more. We'll take a look at how it stands up against other films from the same era and if there is anything that could be improved. By the end of this review, you should have a better understanding of why this movie has remained so beloved across generations.
So come along with us as we explore this beloved classic, 'The Sound Of Music' – you won't regret it!
1. Overview Of The Sound Of Music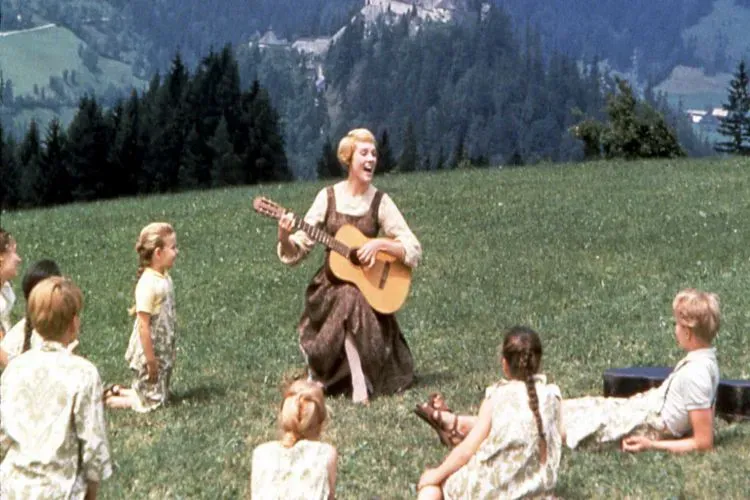 What will you find when you watch The Sound of Music? It's a classic film that has been beloved by generations. But what makes it stand out from other films? What is its true appeal to viewers?
The Sound of Music follows the story of Maria, a young nun in an Austrian convent who is sent to serve as governess to the seven children of a widowed naval officer. As she grows closer to the family, she teaches them music and helps them learn to appreciate life with joy and optimism. Along the way, we are taken on a journey of love and self-discovery as Maria and the family comes to understand each other better. This heartwarming story touches on themes such as faith, family, and resilience – all while presenting an enchanting soundtrack that has become iconic over time.
The Sound of Music captures the magical essence of life: its challenges, its joys, and its hope for the future. No matter how many times you watch this classic movie, it never fails to leave you feeling uplifted and inspired. With its memorable characters, stunning scenery, and timeless songs, it's no wonder why this movie endures in our collective hearts today.
2. Summary Of The Story
Ah, the sweet and melodic sounds of 'The Sound of Music', the all-time favorite classic musical. We travel to a quaint Austrian village, where an aspiring nun finds herself in an unexpected situation. How will it end? Well, let's take a look at the summary and find out!
The story of 'The Sound of Music' focuses on Maria, a novice nun who is sent away from her convent to act as governess for seven unruly children. As Maria struggles to fit in with her new family and environment, she begins to discover her passion for music and teaching. With her newfound courage and confidence, she helps bring joy back into the home of Captain Von Trapp and his children. The family eventually has to flee Austria when Nazi forces occupy their country but they manage to escape together as a unit.
From there on out it's all singing and dancing! This musical classic has been captivating audiences since 1965 with its beautiful songs and uplifting story about family and love. We can't wait for the upcoming analysis of this beloved movie's cinematography and music!
3. Analysis Of The Cinematography And Music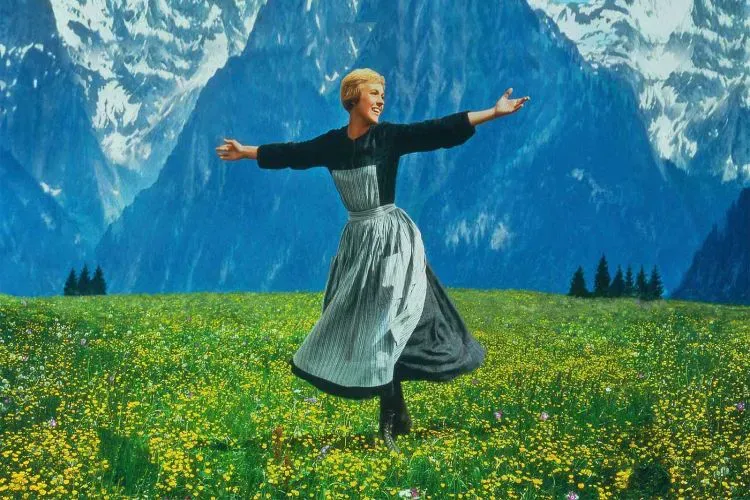 The Sound of Music is a beloved classic, and its cinematography and music are no exception. From the opening scenes of Julie Andrews twirling through a lush Austrian landscape to the iconic songs that have been stuck in our heads for generations, these elements of the movie truly bring it to life.
The camera movements follow Maria's journey from novice nun to the governess and then finally bride with graceful sweeps and intimate close-ups. The music carries us along at every turn, from the somber tones of "Maria" as she mourns her lost love to the upbeat rhythm of "Do Re Mi" when she starts teaching the children how to sing. Every song serves a purpose—whether it's conveying emotion or advancing the plot—making it an essential part of the story.
The stunning visuals combined with memorable melodies make for an unforgettable experience that has stood the test of time. While we may not all be able to explore Austria's rolling hills or sing along with all seven von Trapp kids, The Sound of Music brings us all together in appreciation for what makes this film so special: its powerful themes and messages.
4. Themes And Messages
Interestingly, The Sound of Music is a movie that speaks not only to the heart but also to the mind. It conveys its themes and messages in a powerful yet subtle way. By exploring notions of love, courage, faith, and family values through the characters' actions, the movie creates an emotional connection with its audience.
The main theme explored by The Sound of Music is the importance of following one's heart despite life's difficulties. Maria learns to follow her own path rather than conform to society's expectations. Her courage and conviction serve as an inspiration for others, as she encourages them to pursue their dreams without fear or hesitation. Moreover, her relationship with Captain Von Trapp teaches her about true love and acceptance; it shows that no matter how difficult things may get in life, there is always hope for better days ahead.
5. Final Score And Review Summary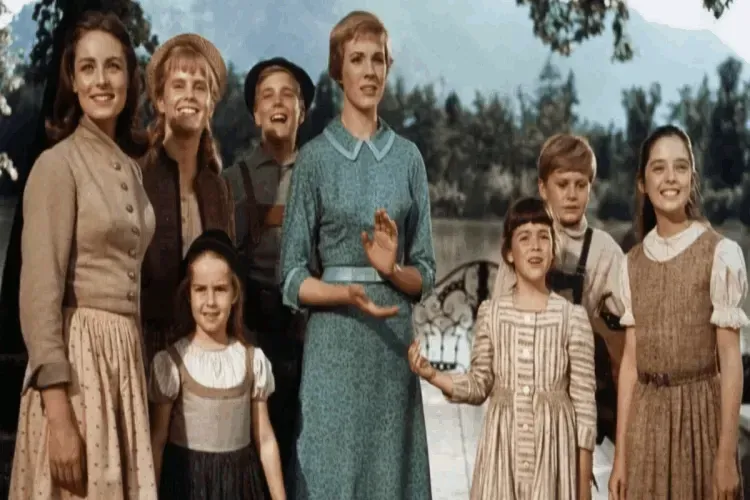 With the final notes of the soundtrack still ringing in our ears, it's time to give 'The Sound of Music' a rating. As the song says, it's time to climb every mountain and ford every stream as we come to a conclusion.
This classic musical has captivated audiences for generations, and its themes of love, family, and standing up against oppression have resonated with viewers around the world. While some may find its quaintness outdated or overly sappy, there is no denying that this movie is an entertaining romp through some of the most beautiful Austrian countrysides ever captured on film. The performances of Julie Andrews and Christopher Plummer are iconic and will forever be remembered by fans everywhere.
Overall, 'The Sound of Music' is an enjoyable experience that can bring joy to those looking for a few hours' escape from reality. Its timeless story has won millions of hearts and continues to be one of the most beloved musicals in history. It's safe to say that this movie stands as a testament to why musicals continue to be made today – even if they don't always reach such lofty heights.
Conclusion
The Sound of Music is an iconic movie that has stood the test of time. Although it was released in 1965, its timeless themes and messages remain relevant today. The stunning cinematography, coupled with the beautiful music, make this movie a classic that will never be forgotten.
The themes of love, hope, and resilience are showcased throughout the movie, making it a perfect example of how art can be used to convey deep and meaningful messages. Its ability to transcend generations makes it a unique piece of cinema that we can all appreciate.
The Sound of Music is truly a masterpiece and one I cannot recommend enough. Its captivating story and awe-inspiring visuals make it a must-see for any movie fan. If you haven't seen this classic yet, I suggest you give it a try – you won't regret it!