How to Pick a Topic For A Youtube Channel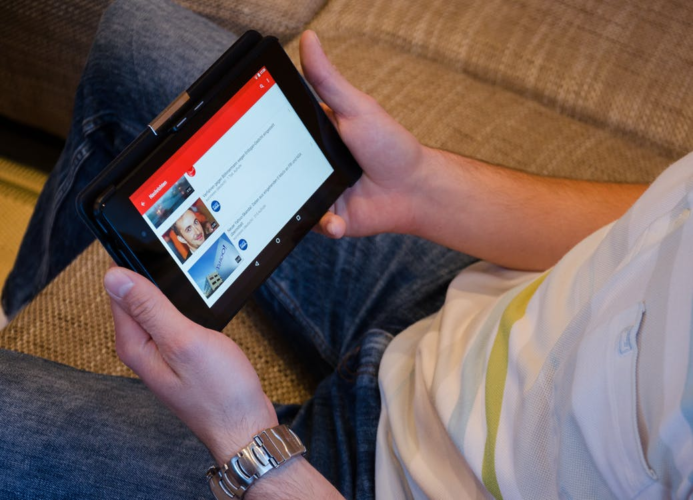 Starting a YouTube channel can be an exciting way to share your interests, expertise, and creativity. There are plenty of valuable tools that help vloggers optimize the process of content creation as well as promotion. You can try Vista Create – this tool will help you solve many design problems, from YouTube intros and album covers to even business cards.
Nevertheless, one of the biggest challenges of starting a channel is deciding on the right topic. Choosing the appropriate topic is critical to the success of your channel, as it will determine your target audience, content strategy, and overall brand identity. In this blog post, we'll explore some tips for how to pick a topic for a YouTube channel.
Step 1 – Identify Your Passion and Expertise
The first step in choosing a topic for your YouTube channel is to identify your passion and expertise. What are you interested in? What are you good at? What are your hobbies, talents, and skills? Choose a topic that aligns with your interests and strengths, making creating engaging and authentic content easier.
Step 2 – Research Your Competition
Researching your competition on YouTube is essential in choosing a topic for your channel. Here are some tips for how to research your competition:
Use YouTube Search: One of the easiest ways to research your competition on YouTube is to use the search function. Type keywords or phrases relevant to your topic and check the channels. Take note of the channels with a large following, high engagement, and consistent content. Also, please pay attention to the types of videos they are creating, the style of their content, and the topics they cover.
Explore YouTube Recommendations: This feature suggests videos and channels based on your search history, watch history, and channel subscriptions. You can also use the "related channels" feature to find other channels that are related to your topic.
Use YouTube Analytics: If you already have a YouTube channel, you can use YouTube Analytics to research your competition. This feature provides insights into your audience, engagement, traffic sources, and your competition's data. Go to your channel dashboard and click on "Analytics." Then, click "Audience" and "Other Channels Your Audience Watches." This will show you the other channels that your viewers are watching.
Use Social Media: Many YouTube creators promote their channels on social media platforms like Twitter, Facebook, and Instagram. Follow the channels that are relevant to your topic on these platforms and see what kind of content they are sharing. You can also use social media to engage with your competition and their audience, which can help you build relationships and grow your following.
All this will give you an idea of what works and doesn't in your niche and help you differentiate your channel from the competition.
Step 3 – Consider Your Target Audience
Your target audience is another critical factor in choosing a topic for your YouTube channel. Who do you want to reach with your content? What are their interests and needs? Think about your target audience's demographics, psychographics, and behavior, and choose a topic that resonates with them. This will help you create relevant, engaging, and valuable content for your audience.
Step 4 – Brainstorm Content Ideas
After the previous steps, it's time to brainstorm content ideas. Start by creating a list of topics that align with your interests and expertise. Then, think about the different types of content you can create, such as tutorials, reviews, interviews, vlogs, and more. Consider your content's format, length, and frequency and how to keep your audience engaged and coming back for more.
Step 5 – Evaluate Your Resources
Finally, evaluating your resources is essential before choosing a topic for your YouTube channel. Consider the equipment, software, and skills you need to create high-quality content. Consider your available time and budget and whether you can commit to a consistent publishing schedule. Choose a topic that aligns with your resources, as this will help you create sustainable and scalable content.
In Conclusion
Choosing a topic for a YouTube channel requires careful planning and research. By identifying your passion and expertise, researching your competition, considering your target audience, brainstorming content ideas, and evaluating your resources, you can choose a topic that aligns with your interests and strengths, resonates with your audience, and sets you apart from the competition. You can build a successful YouTube channel and share your unique perspective with dedication, creativity, and a clear strategy.