End of The World Comedy Movies Like Don't Look Up
Some actual people really think there will come a day when Mars attacks us. Most of these movies like Don't Look Up just tackle doomsday topics instead. Whatever the plot, these movies are fun and great for watching with friends or family. These are some of the best ones we dug up. Let's begin.
Don't Look Up (2021)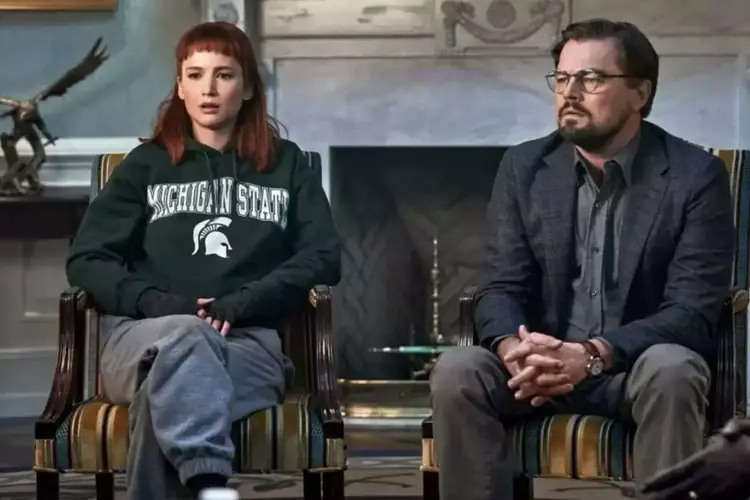 Don't Look Up is an American black comedy about a world where the Earth is on the brink of the devastation caused by a rogue comet. Written and directed by Adam McKay, this movie is a black comedy about the plight of two astronomers who save humanity from an approaching comet. The film has garnered a lot of buzz upon its release in December. Here are some things to know about the movie.
Don't Look Up isn't about climate change, as its title suggests. It is a satire on science, politics, and the media's obsession with celebrity breakups. Jennifer Lawrence plays a comet scientist who is trying to save humanity from an impending disaster. Though the film is a comedy, it is still a satire. You'll find many things you'll recognize from the science in the movie.
The movie stars a cast that includes Leonardo DiCaprio, Jennifer Lawrence, and Rob Morgan. It also features Ariana Grande, Timothee Chalamet, and Ariana Grande. It also stars Scott Mescudi (aka Kid Cudi), Melanie Lynskey, Michael Chiklis, and Tomer Sisley. The cast includes several actors who are known for their roles in other Hollywood movies.
The World's End (2013)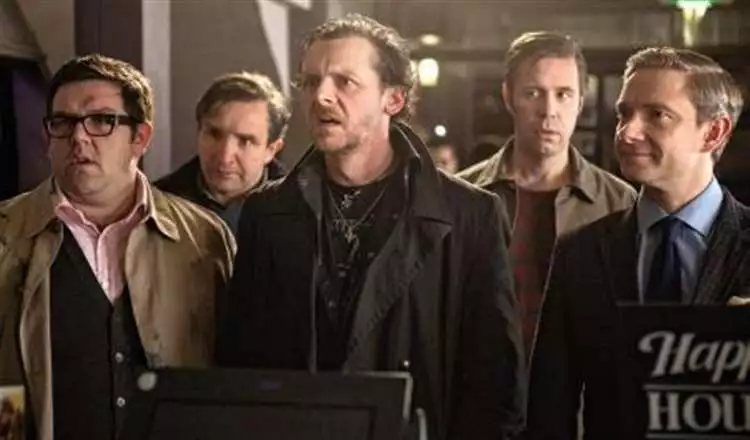 The World's End is a comedy science fiction film directed by Edgar Wright and starring Simon Pegg. It follows five friends who discover an alien invasion is underway. The movie was written and directed by Edgar Wright and stars Pegg, Nick Frost, Paddy Considine, Martin Freeman, and Eddie Marsan. The movie's plot revolves around the characters' interactions with one another, as they try to survive the invasion.
"The World's End" has the perfect balance between slapstick comedy and heartfelt drama. It's an entertaining film about middle-aged pub crawlers brawling with superhuman extraterrestrial invaders. But it also has plenty of heart, brains, and wisdom to make it a special treat. It's a rare movie that combines all three. You'll be surprised how well it fits together.
The film's story revolves around Gary King, a forty-year-old alcoholic who invites his boyhood friends for a pub crawl. However, the group only makes it to three out of the twelve pubs. Among these friends is Andy, a teetotaller who reluctantly agrees to join Gary after he lies about his dying mother. While the film may not be a rousing movie, it does feature some solid performances and a surprisingly affecting storyline.
The film's director, Edgar Wright, has always been a master of action and comedy. His signature style features swish-pans, dynamic sound effects, and detailed fight choreography. Wright also uses long tracking shots to show Pegg weaving in and out of robot throwdowns, swigging a pint of beer, and occasionally throwing a punch. The film's grim sepia lighting matches the sci-fi melodrama and peril that is present throughout the movie.
This is The End (2013)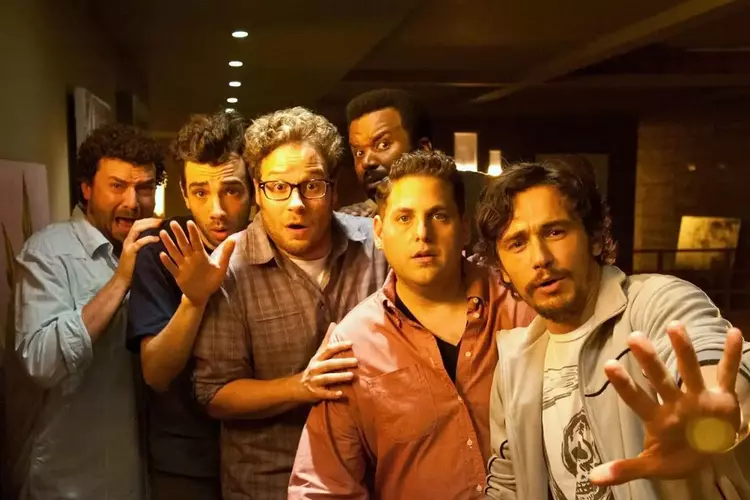 This Is the End is a 2013 American disaster comedy film, co-written by Seth Rogen and directed by Evan Goldberg. It stars Seth Rogen, Jay Baruchel, James Franco, and Jonah Hill. In the film, the main characters must save their civilization at the end of the world. The story centers on the fictionalized versions of these people, who are stuck in a small town after a biblical apocalypse.
This is the end of the world comedy follows a group of friends as they attempt to survive. They fight over the Milky Way, play football with a severed head, and even make a sequel to Pineapple Express. While they are surviving, one of their friends, Emma Watson, accidentally discovers their plan and thinks they're going to rape her. The movie has a dark humor element, but its most enjoyable feature is the silly comedy.
The film is not without its faults. It relies too much on film references, celebrity cameos, and bawdy humor. The film's religious theme feels tacked on at the end. Even worse, the vapidity of its main characters and the ironically inconsistent plot points will have audiences laughing throughout the entire movie. As a result, this is a family movie with many laughs. But, be careful not to overdo the comedy.
As with the original movie, there are many similarities between this new film and the first Hangover. The film also features many actors who play themselves and other people. Several celebrities appear in the movie, and most of them are killed quickly. Some notable actors in the film include Kevin Hart, Jason Segel, Rihanna, and Backstreet Boys. It also features James Franco and Jonah Hill, as well as Michael Cerembrought.
Aliens In The Attic (2009)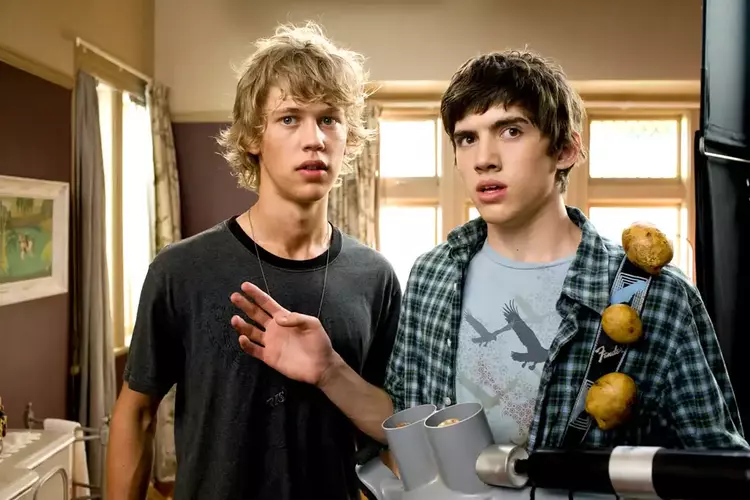 Aliens in the Attic is a 2009 American comic science fiction film directed by John Schultz. It was written by Mark Burton and produced by Twentieth Century Fox. It stars Carter Jenkins, Austin Butler, Ashley Tisdale, and Doris Roberts. It was released on July 31, 2009. It stars a family in Connecticut who must protect themselves from an alien invasion. It features some of the biggest names in science fiction.
The film is about four kids who discover aliens living in their attic during a storm. They are accompanied by their father, who refuses to believe their story. When the adults try to escape the house, the kids take advantage of the situation and defeat the aliens with their air vents.
The kids also ambush the aliens in the basement by using Ricky's game controller. Sparks, who plays a boy who wants to go home, finds himself inside Hannah's room. He befriends her and reveals that he is an alien who wants to return to his family.
The kids are scared and confused. They are trying to find out where the aliens are. They are worried about waking up in the attic and being unable to sleep. After a few attempts, they get scared and go to bed. They are also attempting to call the police. The children decide to take their chances and save their parents and friends. It's a fun adventure filled with action and suspense.
The Watch (2012)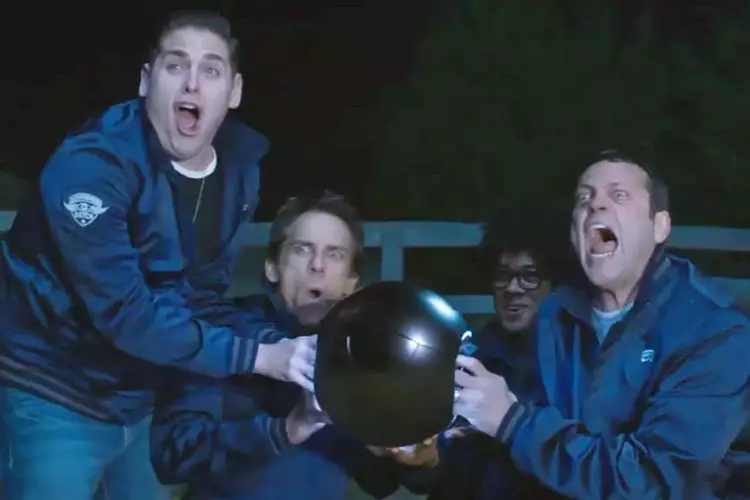 The Watch is a raunchy sci-fi comedy starring Ben Stiller and Vince Vaughn. Although the plot is straightforward, the film is surprisingly offensive, and features lots of gore, implied mutual masturbation, and rampant sexual innuendo. The movie also contains strong language and frequent f-bombs. The film also serves as a giant Costco commercial, which is both ironic and annoying. This is more up the alley of movies like hot fuzz.
The Watch follows Evan Trautwig, a Costco manager who forms a neighborhood watch group to protect his family and friends. But his efforts end up exposing an alien conspiracy. The movie also stars Ben Stiller, Vince Vaughn, Jonah Hill, and Richard Ayoade as a group of neighborhood watch volunteers who uncover the plot to steal Earth. However, this movie doesn't work as well as it could have.
The movie starts with the introduction of two main characters: Franklin and Evan. They are aliens who have made the decision to support humanity and experience the human culture. During the initial episode, Evan and Franklin accidentally hit something and realize that it is an orb. The orb is extremely destructive, and Evan tries to deactivate it. A mysterious murder occurs and the town watch is contacted. The group confronts an alien, who kills them with a lawn gnome.
When the group returns to Bob's house, they find an alien. The alien has regained consciousness and takes the metallic orb from Evan. As they try to stop the aliens, they also encounter a group of aliens. The aliens steal the bodies of the victims, and they disguise themselves in human skins.
Hot Fuzz (2007)
Hot Fuzz is an action-comedy directed by Edgar Wright and written by Simon Pegg. The movie stars Nick Frost, Jim Broadbent, and Simon Pegg as two police officers investigating a series of mysterious deaths in a small West Country town. The film also stars Lucy Punch, Paddy Considine, Tim Dalton, Martin Freeman, and Paul Freeman, as well as Bill Nighy and Anne Reid. The movie was produced by Nata Wharton and directed by Jes Hall.
The Hot Fuzz movie was released in the United Kingdom on 19 February 2007, while the United States released it on 17 April 2007. It contains 22 tracks and fourteen songs, all written by David Arnold, the composer of James Bond films between 1997 and 2008. It features a score by Alan Sidney, who also composed the theme music for the film's sequels. Foreshadowing is used in the film's plot and scenes. The movie also includes an in-film flashback scene in which a character reminisces about his past.
Hot Fuzz is a worthy sequel to Shaun of the Dead. Simon Pegg and Nick Frost, who previously starred in Shaun of the Dead, return to the screen to reunite for this entertaining movie. Simon Pegg plays an obsessive police sergeant who has a lusty side. Nick Frost, Paddy Considine, and Timothy Dalton all play eccentric roles in the film. Their on-screen chemistry is combustible and explosive.
Mars Attacks (1996)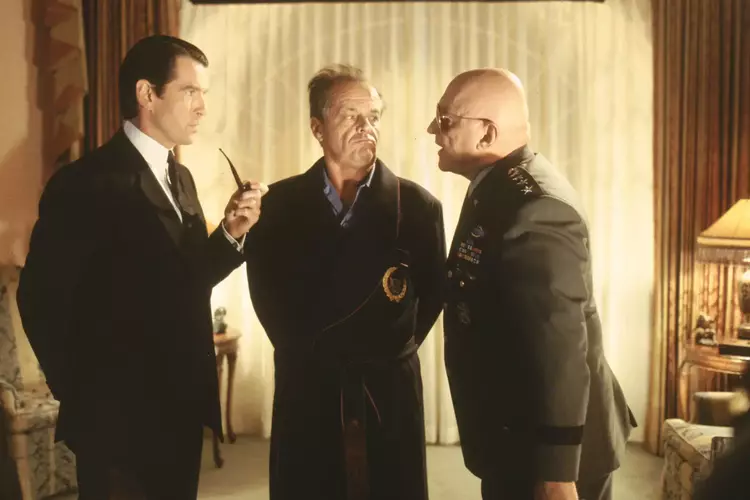 Tim Burton directed Mars Attacks! in 1996. It was a star-studded cast and a satire of '50s B-movies. The first trailer featured most of the movie. While Burton's film was a disappointment, the sequel was a hit with fans and critics alike. Watch the trailer below to get a feel for the film. It's also one of the best films about the 'Mars' phenomenon.
Mars Attacks! is a sci-fi film that portrays a Martian invasion of three parts of the United States. The film features a cast of bumbling characters, including President James Dale (Jack Nicholson), his wife Martha (Glenn Close), and their daughter Taffy (Natalie Portman). The political faction in Washington D.C. includes a clueless scientist and a nuclear general played by Rod Steiger.
The film was originally scheduled for mid-August 1995, but filming was delayed until February 1996. Tim Burton hired Peter Suschitzky as a cinematographer and was an admirer of David Cronenberg's films. In addition to appointing Suschitzky, Thomas Wynn wanted to make the war room look like a trading card from the 1960s. Fortunately, Nicholson agreed to play two parts in the film.
After President Dale refuses to accept the Martians, he sends a disguised assassin to the White House. The assassin is disguised as a beautiful woman and attempts to kill President Dale. As the Martians continue to invade Earth, the U.S. government attempts a nuclear attack on the martian mothership. But, the Martians do not stop their destruction of Earth and its landmarks.
Evolution (2001)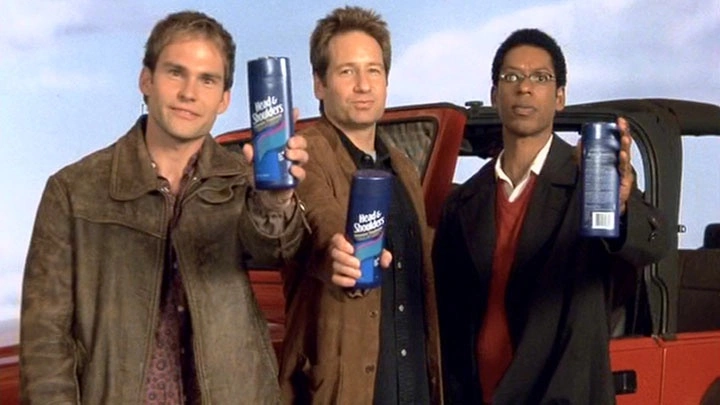 There are good points to Evolution the Movie, but overall, it falls flat. Even the inspired silliness of Duchovney and Jones is not enough to sustain the movie. While the sci-fi and the humor do spark some good moments, neither are compelling enough to carry the film.
Don Jakoby wrote the first draft of Evolution in 1998, intending to make a serious science fiction film. He envisioned John Carpenter directing the film. But Reitman admired Jakoby's draft and saw its potential as a comedy. The film was rewritten by David Diamond and David Weissman, who added elements of Todd Phillips and Scot Armstrong's comedic performances. The movie was remade to become a witty and entertaining sci-fi movie.